Ranking Pac-12 Football Stadiums by Best Pregame Fan Experience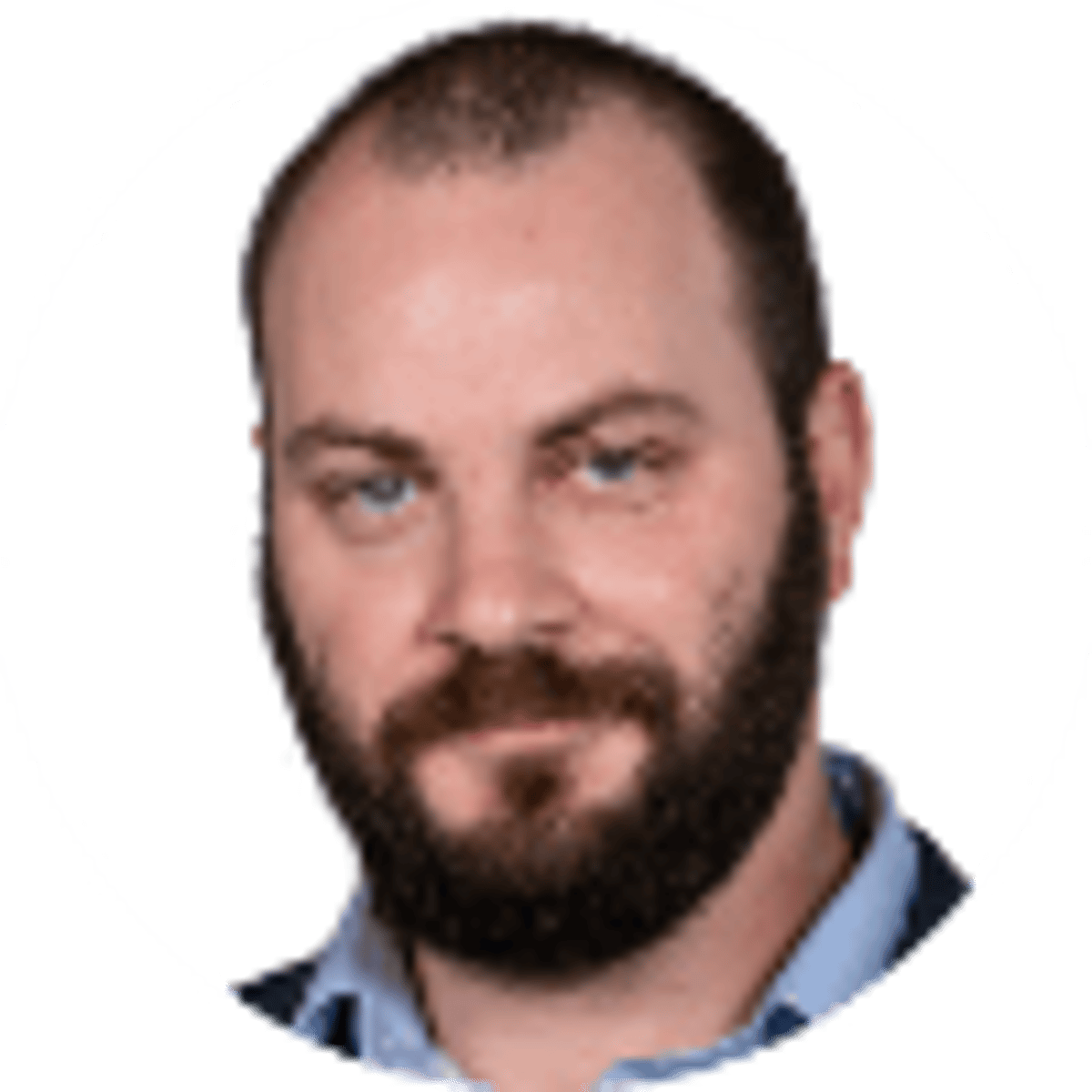 By Dan Kilbridge | 8 mins
Perfect temperatures, sweeping ocean views, and palm trees aren't the first thing that comes to mind with college football tailgating. But that's life in the Pac-12, which features some of the best pregame environments, vibes and college football betting opportunities anywhere in the country.
The conference truly has something for everyone, from the waterfront scenes in Washington to the big-game atmospheres in Salt Lake City and Eugene. But some schools do it better than others.
---
RELATED: Best Big Ten Football Stadium Pregame Destinations
---
Bookies.com has complied a rankings list for every Pac-12 school in terms of college football pregame experience. The rankings were assigned from an algorithm based on multiple factors, including:
Location: Close to the action, accessible to fans
Tailgating: The ability to park and enjoy a fall day with a beverage and grill
Entertainment Around Stadium: A vibrant bar and restaurant scene within walking distance to your seat
Family Sentiment: Is the area safe and entertaining for kids and those with kids?
Here are all the Pac-12 football stadium pregame destinations, ranked.
12. Washington State
The Cougars come in last on the list thanks in large part to geographical circumstances. Pullman, Washington is one of the few inland destinations in the conference without the spectacular scenery. It's just off the Idaho border and not an easy place to get to for most.
There's not a big bar/restaurant scene anywhere close to the stadium. While the Cougars have enjoyed success in recent years, the pregame atmosphere isn't exactly a bucket list destination.
11. Stanford
Located in the heart of Palo Alto, Stanford scored a few points for the location with no shortage of major airports or travel infrastructure. However, schools with academic reputations like Stanford generally aren't known for raucous tailgates and pregame parties.
It certainly doesn't help that the team has taken a turn for the worse lately. While the campus itself is quite a site and students have the luxury of quick trips north to San Francisco or south to San Jose, none of that adds up to an incredible scene around Stanford Stadium on gameday.
10. UCLA
This is a tricky one. The Rose Bowl is arguably the most iconic football stadium in the country and Pasadena is absolutely gorgeous, a must-make trip for fans of teams that earn their way there in January. As for an every-week experience, it has some shortcomings.
The traffic situation can be a nightmare for students making the 25-mile trek from campus, let alone those traveling from outside greater Los Angeles. There's not much in terms of a bar/restaurant scene around the stadium and the program has seen some tough times under Chip Kelly in recent years. While the venue itself is an 11/10, the actual pregame atmosphere ranks significantly lower.
---
RELATED: Best Big 12 Football Stadium Pregame Destinations
---
9. Oregon State
Located about 50 miles inland, Reser Stadium is one of the easier destinations to reach with several major roads and no big-city traffic. While the Beavers scored high on location, the whole experience is lacking in a few areas. It's about a 15-minute walk to the nearby bars and restaurants, but there aren't many of them and surrounding entertainment is hard to find.
The tailgates can get raucous, but the Beavers haven't won more than seven games in a season since 2012. That will put a dampener on things and we'll see if they can turn it around after a 7-6 campaign in 2021, their first winning season since 2013.
8. USC
Much like UCLA, the Trojans play their home games at a historic site – Los Angeles' Memorial Coliseum, in this case. Anyone who's ever been to Los Angeles knows that can create a logistical nightmare simply getting to and from the stadium. Give the students plenty of credit for their hard-partying ways, with USC scoring well for tailgating.
The Trojans also rank near the top for surrounding entertainment with one of the best food and beverage scenes in the world at their disposal nearby. The trade-off is that big-city environments create additional issues and roadblocks that other schools don't have to deal with on gameday.
7. Arizona
Arizona obviously has a lot going for itself, not least the recent legalization of Arizona sports betting. But the football team and pregame experience are middle-of-the-road compared to the rest of the conference. The Wildcats scored high on entertainment as there are countless college bars and restaurants within a mile of the stadium, but it's not the easiest to get to from Phoenix or surrounding areas.
It's also impossible to get fired up for the football team, which hasn't played in a big game in years having gone 5-24 over the past three seasons. Maybe second-year coach Jedd Fisch could turn things around and thus improve the gameday tailgating vibes, but it's a big hill to climb for now.
---
RELATED: College Football Week 1 Odds, Spreads And More
---
6. Arizona State
The Sun Devils faithful are known as some of the hardiest-partying tailgaters in all the land, and Arizona State ranks very high in that regard. Those kinds of parties aren't always the best for a family atmosphere, where Arizona State drops significantly in the rankings. But Tempe is a great college town with a ton of entertainment options close to Sun Devil Stadium.
Bottom line: If this were a list of the Pac-12 schools that drink the most and party the hardest before kickoff, the Sun Devils are probably a shoo-in for the top spot. There's a little more that goes into the best overall atmosphere by our criteria, but this is still a great place to catch a ball game and soak up the gameday vibes.
5. California
Located in Berkeley and surrounded by a massive grove of oak trees, those who've made the trip will say California Memorial Stadium is one of the most beautiful in the country. We're not saying you can't have a good time tailgating in a gravel expanse, but all the natural scenery around here adds to the pregame vibes in a big way.
It's not that hard to get to from nearby Oakland and many opt to take the train system due to limited parking. The food and dining scene is absolutely top notch with more than 100 restaurants – many within walking distance from the stadium. While not traditionally thought of as a great tailgating destination, the overall atmosphere is one of a kind.
4. Utah
Big-time production on the field isn't a requirement for a great pregame atmosphere, but it certainly helps. Few programs in the country have been better than the Utes recently in that regard. And Salt Lake City sure does let its hair down a bit on gameday, with big tailgating just outside the stadium and in nearby parking lots.
The scenery is immaculate with the surrounding National Forests and mountain backdrop. Rice-Eccles Stadium is basically a giant postcard on gameday. It's certainly a family-friendly atmosphere, the team is a perennial contender both nationally and in conference, and overall there's not much more one could ask for in a college football destination.
---
RELATED: Best SEC Football Stadium Pregame Experiences
---
3. Oregon
The Eugene faithful have had plenty of practice when it comes to bringing it strong on gameday. The Ducks have racked up six conference titles since 2009 and haven't lost a home game since September, 2018.
Oregon fans bring it strong from a tailgating perspective, but it's not a big fraternity atmosphere like you'd see at schools such as Arizona State. There aren't a ton of great entertainment options within easy walking distance, but that's about the only bad thing one could say regarding Oregon as a pregame destination.
2. Colorado
It doesn't get any better than Boulder, Colorado in terms of college towns. There's truly something for everyone and the Rockies are right there at your disposal. Something about this place just creates a phenomenal atmosphere for laid-back partying, which is exactly how we'd describe most of the tailgating on football Saturdays.
The booze and other recently-legalized substances are abundant outside iconic Folsom Field, the weather is extremely pleasant and the campus in general – let alone for a gameday – should make everyone's list as a must-see destination.
---
RELATED: College Football Week 0 Betting Lines And Point Spreads
---
1. Washington
This isn't the first school that comes to mind for pregame atmospheres. Certainly not for those who've rarely or never ventured to the west coast. But the scenes will stop you in your tracks as Washington boasts one of the most unique, cool experiences in the country. Husky Stadium just north of Seattle is drop-dead gorgeous with Lake Washington as a backdrop, upon which fans will cruise and party the morning away in their boats before docking just outside the stadium.
It's still a family-friendly atmosphere for the most part, Seattle's dining scene speaks for itself and there's simply nothing like a Washington Huskies tailgate. It's not the hardest-partying school or the easiest location necessarily, but overall it checks every box in a big way and tops our list for best pregame environment in the Pac-12.
About the Author

Handicapper Dan Kilbridge writes about college football, MLB and other sports for Bookies.com after spending three years covering Tiger Woods' comeback and the PGA for Golfweek.
Our trusted sports betting partners bring you safe and fun playing experiences