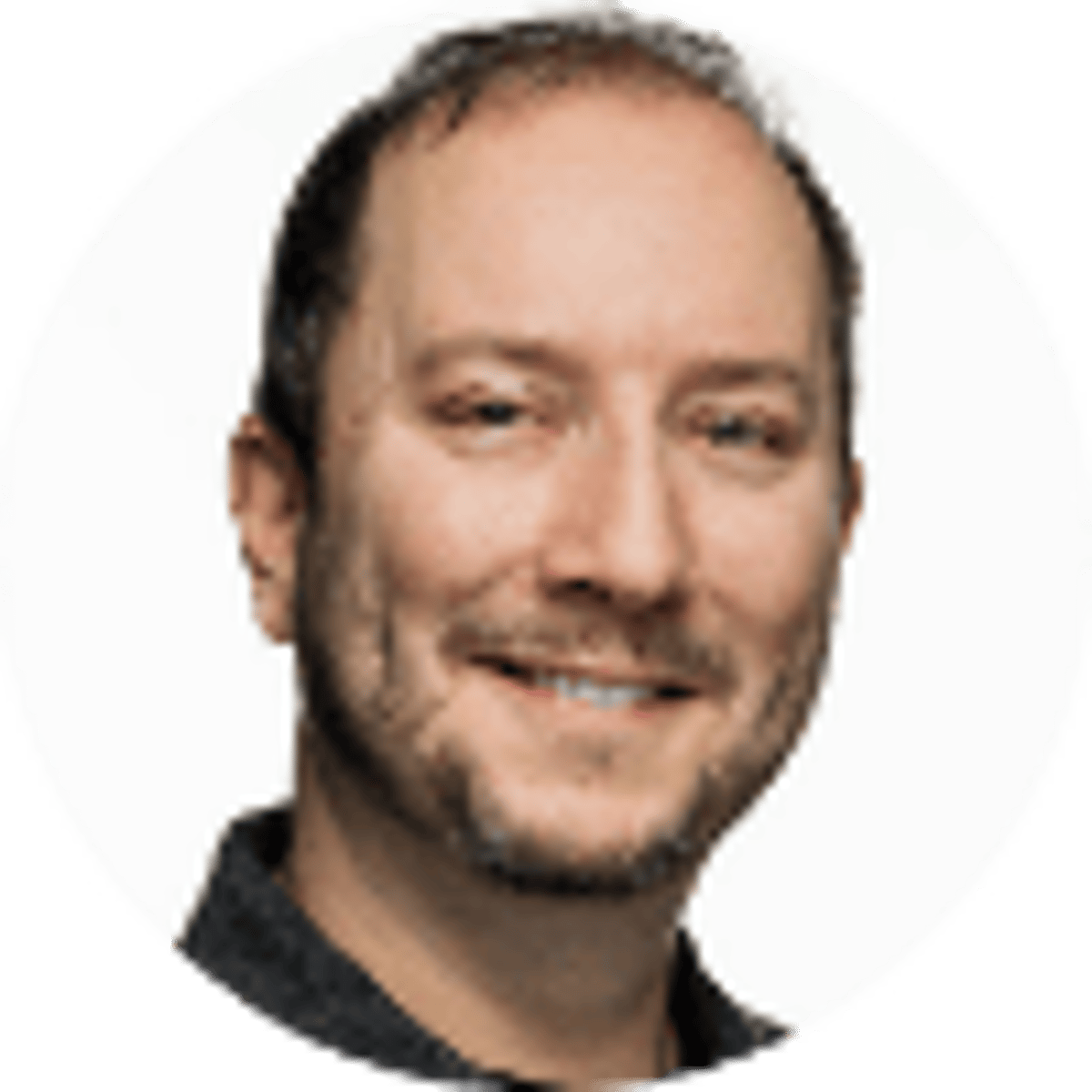 By Adam Thompson | | 10 mins
The Importance of Bankroll Management in Sports Betting
Nobody hits 100% of their bets, and that's why good bankroll management is a key part to being a successful sports bettor. Handling your funds the right way can not only keep you in the game, it can maximize your profit potential. Mishandling your bankroll can cost you, even if you win more often than you lose.
It's not just for the professionals, either. Find out below exactly what bankroll management means, and how to manage your bankroll in sports betting.
---
CHECK OUT: Everything You Need to Know About Sports Betting Systems
---
What is Bankroll Management?
Before we learn what bankroll management means, first let's define "bankroll." Simply, bankroll is the money you've set aside for betting. The old adage that you should never bet more than you can afford to lose is a factor in considering how large your bankroll should be.
Once you know how much money you can afford to gamble, the management portion of bankroll management involves setting rules for yourself on how to best allocate your funds. This is often called the "staking plan" – how much stake is placed on each wager. There are different gameplans for staking, which can be personalized for anyone's goals and bankroll size.
Bankroll management incorporates two key aspects: units and bet tracking.
Using Units: A unit is a general amount of money you'll be wagering on for each event. Generally, a unit is 1-3% of your total bankroll. That may not sound like much, but any higher and you can really crush an account with a single losing streak. You need to make sure your plan protects you in the event of a bad run.
Tracking Bets: It's always a good idea to keep track of which games you're picking, which you're winning and which you're losing. This can be done in a simple spreadsheet.
The benefits are many. First and foremost, it allows a player to go back and see where they're winning and where you're not. Perhaps in NFL betting they're 4-0 on the season in Minnesota Vikings games but only 1-3 betting on games involving the Dallas Cowboys. Maybe they've struggled on against-the-spread bets in NBA betting but have cleaned up on Over/Unders, or have done great picking the right favorites but not as well as backing the right underdogs.
Keeping track of these things is not just a tool to see where the wins and losses have come from. It offers insight on what has been going well and offering an opportunity to improve on where the struggles have been.
---
RELATED: The Martingale System and Sports Betting
---
What Makes Bankroll Management Important?
Being a successful sports bettor is more than just being knowledgeable about the sports you're wagering on. How you handle your money can be the difference between winning big and having to reload your bankroll too soon.
There are several specific benefits of proper sports betting bankroll management as part of your overall betting strategy:
It limits chasing losses: Good bankroll management ensures you don't chase losses when fighting through a bad run.
Even the best sports bettors will go on losing streaks from time to time. It's tempting to try and make up the losses with a big score, but your odds don't increase by wagering more on a game. You're just as likely to lose the next one, too.
Bankroll management offered a fixed set of guidelines to go by – and you don't deviate from them. It's not always easy, but the rules are put there for a reason, and they were put there by you. It limits the temptation to chase.
It prevents going for big score: Say you've won five bets on a row and are feeling hot. One big win by increasing the stakes can really boost the bankroll, and there's a game you like on the schedule.
Following your bankroll management strategy prevents going for the overconfident "big score" while on a hot run by providing bet size discipline. If you lose the big one, all the hard work building up the bankroll is gone in a flash. It might be tough to reel it in, but in the long run it's a winning strategy.
That said, your bets will get bigger with time. If each wager is a percentage of your bankroll, your average wager size will increase organically. It's the big one that veers from your betting strategy that can sabotage your bankroll.
It allows you to survive multiple losses: It's not just losing streaks that can put a damper on your profit. Long term, downward trends happen from time to time. Handling your betting finances properly can allow you the opportunity to regroup and bounce back by making sure you have enough money to do so.
In fact, this is where bankroll management can be most critical. A solid strategy drops the stake of each wager when you're on a cooler, preventing you from losing too much money, too quickly, if the trend continues.
For the vast majority of bettors, wagering is less a career choice and more a way to add excitement to a game. Managing your bankroll keeps you in the action longer for the same amount of starting money.
Bankroll Management Strategies to Consider
Using units and tracking bets, here are a few established bankroll strategies to consider, each with its own sets of strengths and weaknesses. It doesn't matter if you have a smaller bankroll or bigger bankroll, the same strategies apply.
Fixed Unit Model: This is the most basic and easy to follow bankroll management method. You assign an amount for your unit – 2% for each bet, for example – and every wager you make has this exact amount. Confidence level on the pick isn't taken into account, and each bet is one unit in size. Other personal trends that may influence a fluctuation in bet amount are also off the table here.
Say you have a bankroll of $1,000 and your fixed unit is $2. Each bet would be $20. The fixed unit model is easy to track and requires the most basic of math skills.
The fixed unit model means you don't change the amount of your picks. But you can build in bonuses – if your bankroll rises by $250, for example, you can begin anew by setting a new fixed unit wager.
The biggest drawback is the limited speed of growth of the fund. For deft sports bettors, who may have different confidence levels in different picks, this model doesn't take confidence level into consideration. But it will keep you in on the action longer.
Percentage Model: This model is similar to the fixed unit model, but instead of betting the same at the start of your bankroll total, this one takes a percentage of the player's bankroll as it stands.
If beginning with a $1,000 bankroll, and you have one unit worth 2% of it, your opening wager would be $20. However, that number can fluctuate day to day. If your bankroll rises to $1,100, your wagers would also rise, to $22. If it falls to $800, your wagers fall as well, to $16.
This model takes advantage of win streaks, allowing you to win more the longer you're successful. But if losses mount, it also takes longer to climb out of holes. Profit potential can also be affected by when you win – hot streaks are worth more.
Potential Return Model: While the previous two models take your bankroll size into account when determining how much to bet, this model takes odds into account – instead of wagering one unit per bet, your aim is to win one unit per bet.
Say you like the Ohio State Buckeyes against the spread facing the rival Michigan Wolverines in a Big Ten college football game. Odds are likely at -110 for most sportsbooks. In this case, instead of betting a unit, you would bet 1.10 units to win 1.0.
It goes both ways. If you like the New York Mets as an underdog against the Washington Nationals, the Mets' moneyline odds may be at +120. You would wager 0.83 units to win 1.
---
Use Our Free Odds Calculator To Calculate Bets
---
One benefit of this is it takes into account that favorites should win more often while underdogs win less often. More money is put on favorites. If you tend to be more successful backing favorites, this may be a model that works well. Like the other models, it doesn't take confidence into account. And if you're good backing underdogs, your moneymaking potential takes a dip.
Confidence Model: This one allows flexibility by risking multiple units. It requires additional discipline but also offers additional winner potential.
Most confidence models will have a scale of 1-3 or 1-5. If you set a unit at 1% and have a confidence model of 1-3, you can wager as much as 3% of your bankroll on a pick.
Three levels is the most-common, with 1 unit a low-confidence pick, 2 units for medium and 3 units for high. Keep in mind, even 1-unit picks are wagers you're still confident making. Some bettors start with just two confidence levels before adding a third. Using a half-unit can also be incorporated into a strategy – for example, when you wanted to bet a massive underdog on the moneyline.
This is often a sound strategy for those using a formula to determine picks. Going the confidence model route can increase your profit potential if your levels are strong. If they're not, you can lose bankroll just as quickly.
---
CHECK OUT: The Top Sports Betting Sites In Your State
---
The Risk of Poor Bankroll Management
There are countless great gamblers in the world who lose their bankroll because of poor money management. They may have tried to recoup losses too quickly with a big score that didn't hit, or simply threw caution into the wind, with no strategy about how much to bet and when.
Neither style keeps you in the game for long. Nearly all players without a proper bankroll management plan will bust out at some point, and the odds of making money in the long term are very low.
Understanding Staking Plans
Staking is a betting strategy to determine how much you should wager, or stake, on a game. There are two kinds of staking, depending on your level of comfort.
Fixed Staking: This means you bet the same amount for each wager with a potential weekly or monthly limit. You can also allocate a fixed percentage rather than a straight amount. The fixed unit model and percentage model fall under this staking category.
Variable Staking: This is where the confidence model fits in – it's likely a percentage of your overall bankroll based on your level of confidence in the pick, typically ranging between 1-3%.
How Bankroll Management Can Help Maximize Your Winnings
You can't win money if you're not in the game, and without sticking to a bankroll management plan, one quick losing streak can bust you out of the action.
There are several sports betting bankroll management options that work for novices and pros alike. The best option is the one you're most comfortable with. If you use a system and stay true to it, you're more likely to be a profitable sports bettor, both in the short term and long term.
Over/Under Betting FAQ
How much of your bankroll should you play with?
It's recommended that most bets are worth 1-3% of a bankroll, with beginners sticking to 1-2% unit betting size.
How do you build a bankroll?
Slow and steady wins the race in sports betting. Maintaining a bankroll management system is critical to being a long-term bettor. Betting without a money management plan is much more likely to end in disaster than riches.
Should you have a fixed or variable betting amount?
The best bankroll management strategy is the one that works best for you, whether it uses a single-unit or variable confidence strategy.
What is a stop-loss limit?
A stop-loss limit is the amount a player is willing to lose in sports betting in a given time before stopping. Self-control is a crucial attribute in keeping your bankroll healthy for the future.
About the Author
NFL writer and expert Adam Thompson joined Bookies.com in 2019 after a successful run as senior handicapper for SportsLine and CBSSports.com. He's long been estabilshed as one of the nation's premier NFL and MLB handicappers, and his horse racing and PGA picks have produced major winners over the last 12 months.