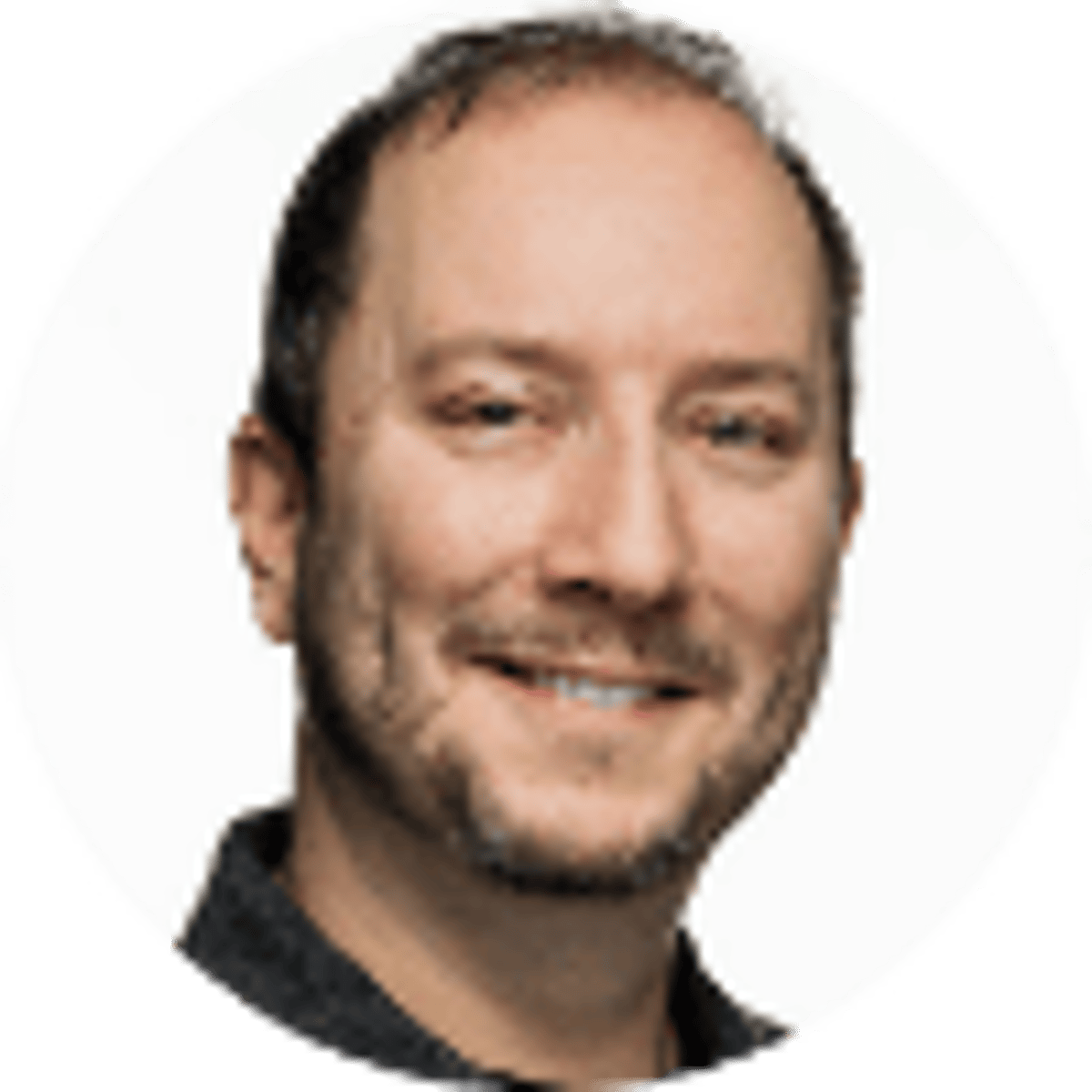 By Adam Thompson | | 7 mins
Everything You Need to Know About Sports Betting Systems
It takes more than a winning touch to be a long-term winner in sports betting. In addition to sound bankroll management, incorporating a smart sports betting system can maximize profit potential.
Read below for a thorough breakdown on the different sports betting system variations and ideas to create a personalized betting strategy. Then you can make informed choices on which best suits your individual needs and strength and start betting on your preferred top online sportsbook.
---
Find the Best NY Betting Apps to bet on all your favorite sports and events from New York
---
What is a Sports Betting System?
System sports betting is the name given to a strategy for placing wagers. They can vary in aggressiveness and in goal – some offer high earning potential by rising bets while on a win streak, others function by minimizing losses. Others include tiered systems based on confidence. There are conservative options and there's the steady hand of betting the same amount regardless of confidence.
All are viable, depending on your sports gambling objectives.
Common Sports Betting Systems
There are several ways to approach sports wagering. Each has its own guidelines and objectives, whether it is winning as much money as possible, losing as little as possible, or simply affording to play as many wagers as possible without busting out.
Negative Progression
The two words "negative" and "progress" don't seem to go together, but in this strategy they do. It involves increasing your wager with each loss, allowing for a possible profit despite a losing record. One big caveat with negative progression: A long losing streak has potential to hurt more when compared to other systems.
Martingale System
This risky staking strategy involves progressively betting more each time you lose. If your original bet is $100 on a game and you lose, your next bet would be $200. If you lose again, the next is $400. If you hit, you're up despite winning just 33% of your bets. That trend holds strong: If you lost your $400 wager as well, your next bet should be $800. You hit that one, and you're up $100 despite nailing just one of four. You lose again, and, well, it can add up. You don't have to be overly successful at picking games with the Martingale Betting Strategy, but having a larger bankroll to start will help.
D'Alembert Theory
This one is similar to the Martingale Betting Strategy, but it uses units instead of doubling up. This goes hand-in-hand with the confidence betting system, in which picks are typically given a three-stage scale, usually worth 1%, 2% or 3% of bankroll, depending on confidence.
If a bankroll is $1,000 and a wager is 2%, that's $20. If you lose that wager, you increase your next bet by the same unit. So it would be $40. That doubles up the bet, but if you lose again, you increase it the same amount, to $60, then $80 and so on. While it might take longer to recoup your losses, it also lessens the probability of a sports bettor bottoming out thanks to a long losing streak.
Labouchere System
This one, also called the cancellation system, is somewhat complicated and recommended only for a bettor with a big bankroll. It involves bettors writing down a specific amount they want to win, then breaking that number into multiple bets.
For example, if you wanted to win $200, you could break it down into a smaller list of increments: $20, $30, $50, $50, $30, $20. You bet the outside numbers together: If you win, you cross out the numbers. If you lose, you add the total loss at the end of the list.
Insurance System
Instead of aggressively pushing forward with each loss, in this system you scale back. If your original bet is $50 and you don't hit, the next bet would be $40 or $45, depending on the unit size you choose. It keeps you from losing exponentially and chasing, but it also limits the winning potential.
Positive Progression Systems
While negative progression focuses on winning back your losses quickly, positive progression is about building off the winners
Paroli Formula
This system is relatively easy: After a win, double your bet. Do that three times before scaling back to the original wager size, guaranteeing a positive gains outing.
Parlays
This highly popular wagering strategy includes picking multiple events to hit, with just one wager. On a three-team parlay, for example, you must win all three plays to win your single parlay bet. But the odds are higher – three-team parlays at even odds offer a payout of +600, so you can limit your bet size and still win big. You can use our parlay calculator to calculate potential payouts.
Other Strategies
Not all systems involve progression based on wins and losses.
Fibonacci System
The Fibonacci offers a numbered system that tells you how many units to bet on each game. It starts as 1, 1, 2, 3, 5, 8, 13, 21, 34 and 55. For each loss, you move up one number on the scale. For each win, you move down one spot.
Say one unit is worth $10. If you lose, your second bet is also $10. Lose again, and your third bet is $20. Win that one, and you drop back a spot to $10 for the next ticket.
Unit System
This is a popular system that allows bettors to add opinion to the wager size. Bets you're more confident in can have higher stakes. Most experts agree that confidence levels typically range from 1-3% or 1-5% of total bankroll. Bets you like the most can garner the higher amounts.
Flat Bet
There certainly isn't an easier system to follow. You choose how much to bet on each event and stick with it. If you decide $50 is a sound number given your bankroll, every bet you place is worth $50. After the vigorish utilized to give sports betting sites the house edge (which is why odds are -110 rather than +100 for even-sided bets), you're in the black if you can hit 52.5% of your bets.
All-In
The ultimate high-risk, high-reward strategy. If a bettor has $500 in their bankroll, they put it all on a single outcome. A win and the bankroll has just about doubled in size (depending on odds), a loss and you're busted out. Obviously, this is not a strategy for the long-term sports bettor.
Why Use a Sports Betting System?
It's easy to get ahead of yourself when it comes to winning streaks and losing streaks. It takes a lot of self control not to chase losses or attempt to win big.
That's why top players use sports betting systems. They not only provide a calculated strategy that can maximize winners or prevent major losses, they build in checks and balances to your bankroll. Sticking to the system and leaving emotion out of the equation creates a higher likelihood that goals will be reached.
How to Develop Your Own Sports Betting Strategy
Once you have a sports betting system, you'll want to pair it with a sound sports betting strategy. It requires extensive research plus a high level of knowledge for a sport and which stats are most important in determining game outcomes. But once you have a winning system, it's time to crush the books.
Here are a few basic steps to begin building a successful sports betting strategy:
Pick a sport: Every sport is different and the statistics for each are unique. The first step is to pick the sport you want to focus on first. It sounds simple enough, but many people pick NFL betting because it's the most popular, not because they're well-versed in the subject. If you're looking to turn a profit early, pick the sport you're most familiar with.
Choose the stats: Second is to select the stats that have proven to be conducive in winning in that sport. For the NFL, yards for and against are basic stats that can tell a story. Yards per play, turnovers and turnover differential and team strengths vs. weaknesses may be other stats to consider that can be widely accessed on the internet.
Create a checklist: Once you know the key stats to focus on, you need to create some sort of checklist that helps decide which games are worth further scrutiny. This is a trial-and-error practice, one that can be changed throughout the process of building a winning system.
Trial period: Once you have found teams to back, it's time to see if it works. At the start, that doesn't necessarily mean risking your real money on picks. It can mean putting those picks in a simple spreadsheet and seeing if they hit.
That said, picking odds with nothing on the line isn't very exciting. Placing small wagers solves that issue and will give you confidence or motivation to further continue the quest.
Never stop tweaking: Leagues change, oddsmakers change, everything changes with time. So too should your system. Updating and evolving ensures you keep up with the power brokers.
Which Sports Betting System Works the Best?
Each betting system for sports has proven to be successful in certain situations. The goal is to find the one that works best for your betting style and bankroll management strategy. The key is finding one that's easy to follow, then sticking to it – flipping between systems or abandoning them altogether isn't going to help you reach goals.
About the Author
NFL writer and expert Adam Thompson joined Bookies.com in 2019 after a successful run as senior handicapper for SportsLine and CBSSports.com. He's long been estabilshed as one of the nation's premier NFL and MLB handicappers, and his horse racing and PGA picks have produced major winners over the last 12 months.