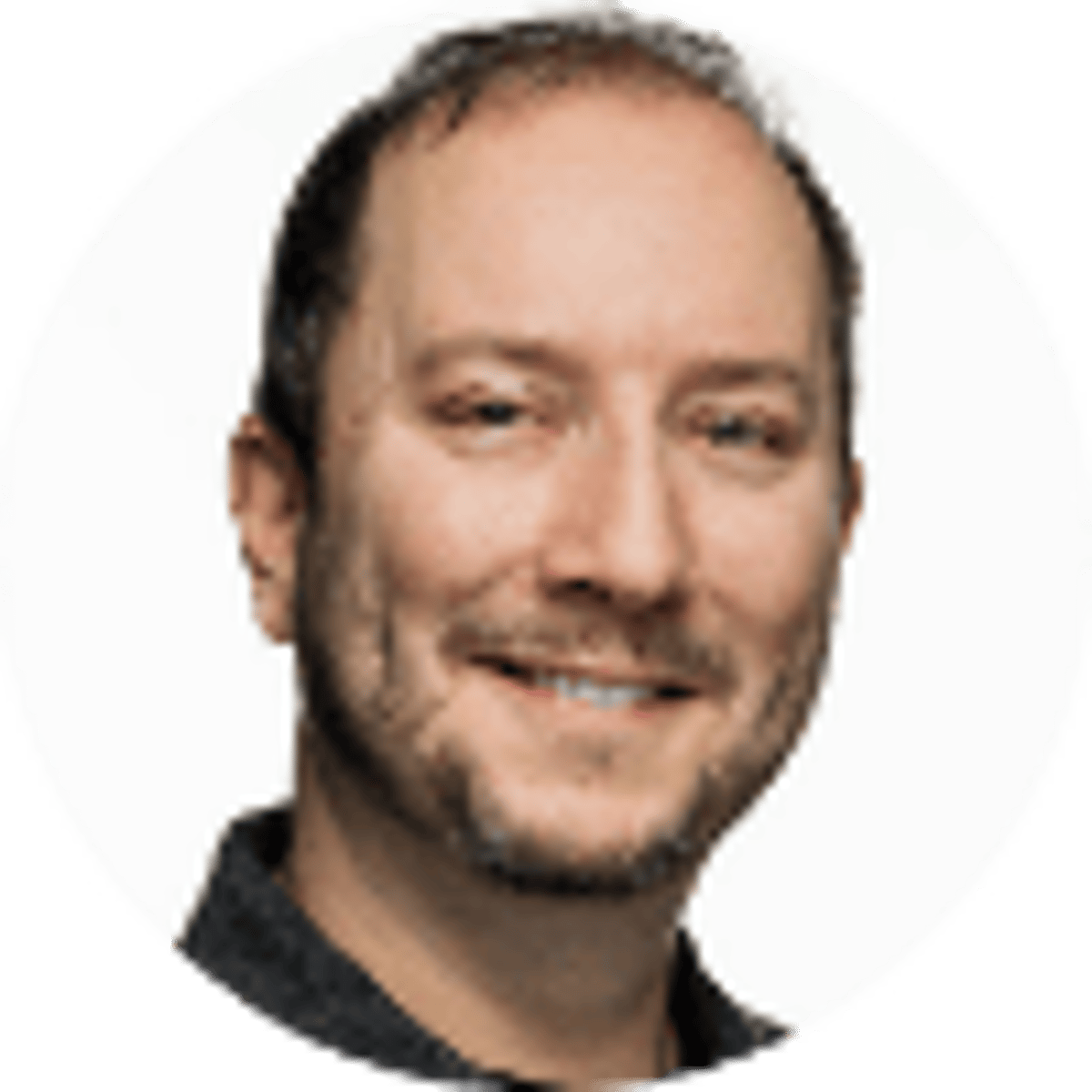 By Adam Thompson | | 16 mins
Ultimate MLB Season 2020 Betting Guide, Tips & Predictions
Following weeks of contentious back-and-forth negotiations between Major League Baseball owners and the MLB Players Association, commissioner Rob Manfred imposed a 60-game regular season for 2020. The first pitch is expected be thrown July 23 or 24.
What the on-field action will look like remains a mystery to players, fans and bettors.
The schedule is unique in its setup and there will be a designated hitter in the National League for the first time. Perhaps the most audacious change, extra innings will now use the California Tiebreaker, a popular youth baseball format in which teams start the inning with a runner on second base.
It's going to be a big adjustment for teams and players, but it also offers a unique approach for those fans of MLB betting.
"With MLB, and with all the other sports coming back, there's been so much uncertainty. MLB is coming off an offseason so it's a little different, but uncertainty is always going to favor the underdog," said Andrew Mannino, a trader at PointsBet.
Bookies.com has broken down the abbreviated 2020 season from a bettors' perspective, offering MLB Playoffs betting insight and how to approach the unknown, plus five MLB futures picks to look for before Opening Day.
Unique MLB Season 2020 Structure
Each team will play 40 of its 60 games against its divisional rivals. The other 20 games will be against the league geographical equivalent. Teams from the NL East and AL East will match up, same with the NL Central and AL Central and NL West and AL West.
The 2020 MLB Playoffs format will be unchanged. There was strong consideration given into using an expanded playoff with 16 teams. Ultimately MLB kept its current 10-team bracket.
MLB teams will remain based in their home stadiums - unlike the single-location format the NBA is using. That is, unless there's a local COVID-19 breakout - MLB reserves the right to move any game to any location based on virus numbers. That includes the World Series. Might there be empty ballparks? It's possible.
Sense of Urgency Explodes
Baseball is often a battle of attrition. Injuries and losing streaks often aren't handled with a sense of urgency because over 162 games, there is time to rebound, there is time to heal. That won't be the case with 60 games. A couple of critical injuries and a midseason five-game losing streak can be enough to quash season goals.
When it comes to injuries, some teams have had better luck than others. The Yankees have as much depth as any team, but last year New York dealt with more injuries than any other squad in MLB history.
The disparity of games missed by the injury prone and the relatively healthy is striking.
| Team | Players on IL | Days Lost on IL |
| --- | --- | --- |
| 1. Yankees | 30 | 3,150 |
| 2. Padres | 20 | 2,321 |
| 3. Cubs | 19 | 2,222 |
| 4. Marlins | 21 | 2,030 |
| 5. Phillies | 22 | 1,883 |
| 26. Astros | 13 | 853 |
| 27. Royals | 11 | 844 |
| 28. Reds | 16 | 835 |
| 29. Giants | 16 | 638 |
| 30. Twins | 19 | 629 |
Does DH Mean More Runs?
The American League has historically been the higher-scoring league of the two, mainly because AL teams get an extra professional hitter in their lineups. The NL must reserve a spot in the order for the pitcher. The AL has averaged more runs per game for 44 straight years. The designated hitter was introduced to the AL in 1973 - 47 years ago.
But in 2020, for the first time ever, the NL will join the AL and use a designated hitter.
Pitchers hitting has always hindered offense in the NL, but in the last 30 years they're averaging roughly one fewer at bat per game, as mangers choose batting strategy over staying with a potentially hot hand on the mound. The gap has closed – NL teams averaged 4.78 runs per game in 2019, AL teams were at 4.88.
But while there's an added bat in the lineup, Mannino of PointsBet said there's a defensive boost that warrants following.
"One thing people aren't really talking about in the role of the DH is its effect in making National League defenses better," Mannino said. "Great hitters who are liabilities on defense like Rhys Hoskins or Charlie Blackmon will be playing DH, and those team defenses will be better for it. We don't think it will have as much impact on offense as some may believe."
A Hot Start Is Key
For some teams, it takes a month or two before they really find their form and make a run for the playoffs. That's not going to cut it in 2020. Teams need to come out strong and stay strong for the two-month sprint.
Last season, the Nationals were 24-33 through May and in 13th place out of 15 NL teams. They rebounded and won the World Series. The Nats were an anomaly. In recent seasons, the best teams have started strong and hung near the top of the standings. It has been demonstrably true in the top-heavy American League.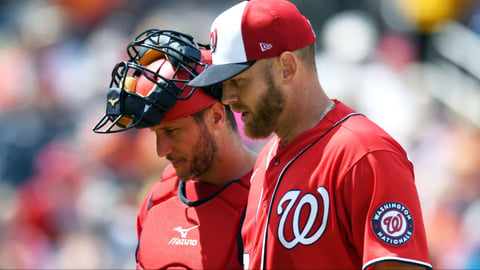 The top four teams in the standings April 30 – the Tampa Bay Rays, Minnesota Twins, Houston Astros and New York Yankees – were the four teams that played in the 2019 AL Divisional Series. Those same four teams were also leading the way at the end of May.
The trend held true in 2018 as well. The four AL divisional playoff teams, the Red Sox, Yankees, Astros and Indians, were all in the top seven by the end of April and the top five at the end of May.
The NL was less predictable. Among the NL teams to advance to the Divisional Series, the St. Louis Cardinals ranked No. 1 in the NL on April 30, the Los Angeles Dodgers ranked No. 2, but the Atlanta Braves were 10th, the Nationals 12th. Through two months, only the Dodgers still ranked in the top five.
The NL was more scattershot in 2018 as well, with the Brewers and Braves in the top three through May but the Rockies at seventh and Dodgers in 11th.
There is reason to believe the advent of a DH makes the NL more like the AL, and not just in total runs per game. The NL incorporates a great deal more pinch hitters, double switches and overall game management. If the NL sticks to its best guys most nights as the AL often does, there could be less fluctuation in the standings.
That means the best teams often come out of the gates strong and stay that way. With each league playing by more-predictable AL rules in 2020, we can expect a similar trend.
Which MLB Teams Might Have A 2020 Advantage
Baseball is different than every other major sport, in that day in and day out, the lineups are critically different based on starting pitching. Picking specific games still comes down to pitching vs. hitting matchups on that day, noticeable trends and other nuggets that can push your bet to one side.
When it comes to 2020 MLB futures picks, however, there are unique trends that can help sway the side.
Get Hot Quick
The better teams typically have started seasons strong. It would be a surprise if the Yankees, Astros or Dodgers struggle early. It would also be a surprise to see other key contenders start slowly.
That said, there are teams who start strong and fizzle out. If those teams start strong once again, there won't be an opportunity to fizzle.
The Philadelphia Phillies and Chicago Cubs lately have started seasons as they should, only to fade late. The last two years, the Phillies ranked second and fourth in the NL standings through 60 games, but didn't make the playoffs either time. The Cubs were fifth and third those two seasons; they snuck in as a wild card in 2018 and missed the playoffs last year.
"Team projections are definitely impacted by the new shortened schedules," said Jonathan Aiwazian, US sportsbook VP for Unibet. "A shorter schedule boosts the chances for teams who may not have been considered as playoff contenders in a traditional season."
"Over a shorter span of games, it is possible an unproven team can get hot and steal a playoff spot from the favorites, who might get off to a slow start. The Nationals were below .500 after 60 games last year, so their title run would have never occurred in a shortened season."
Relievers Rule
The last time MLB had such a bizarre season was 1995, when the 1994-95 players strike halted the 1994 season and forced a late start in 1995. That season, pitcher injuries skyrocketed in the early months. Teams with starter depth and those with solid bullpens have an edge over teams that rely on top-heavy rotations.
"It might favor teams with a competition for that fifth starter, teams might use a six-starter rotation," Mannino said. "Teams really depending on those high-end starters, teams like Washington and Cleveland, may get off to a slow start."
The Rays, Astros, Indians, Giants, Dodgers, Cardinals and Athletics had the top bullpens last year. Among possible 2020 contenders, increased bullpen use isn't good news for the Nationals, Rockies and Mets, who all ranked in the bottom five in bullpen ERA.
Starters may get the early hook if things aren't going well. With so few games, teams may not be as patient about letting pitchers get out of their own jams.
"With every game being so much more important, we expect teams to make changes earlier in the game if things aren't going as planned, thus giving teams with deep bullpens a slight edge," Aiwazian said.
Bullpen games may even grow in regularity. The Athletics and Rays have already been doing this, so a short season may give them a leg up.
Regional Schedules Alter SOS
The MLB plan to reduce travel by playing only East vs. East, Central vs. Central and West vs. West makes sense. But from a strength of schedule standpoint, things aren't even.
Teams challenging for a wild-card berth from the AL East are going to have a tough go with all the out-of-division games against the deep NL East. Meanwhile, a strong AL West lineup may have it easier against an NL West unit that includes the Dodgers and four fringe contenders.
Strength of divisional schedule could be the difference between the Angels sneaking in as a wild-card team and the Blue Jays missing out.
"Some teams are definitely going to have an easier ride with the way the schedules are set up," Mannino said. "The Central Divisions in both leagues, there are a lot of winnable games, so the favorites have a better chance to get to the postseason. Once you make the playoffs, anything can happen, but teams playing weaker divisions have an advantage in getting there."
---
Signup to receive your daily tips & picks
Get exclusive offers, expert picks and reviews
---
How to Make 2020 MLB Futures Picks
Check out the Bookies.com MLB futures page, which not only has the lines on World Series winner, Most Valuable Player and Cy Young awards, but also odds on Rookie of the Year, player to hit the most home runs and American League East winner, among other bets.
Bookies doesn't just post MLB odds from one site, it posts the odds from many of the top online sportsbooks in the country, so you know where to find the best lines in the market. As always, Bookies.com only recommends legal online sportsbooks, taking the worry out of which of the many options available are legit and worthy of your money.
2 Picks to Win the American League in 2020
New York Yankees +175 (888sport)
The Yankees suffered more injuries in 2019 than any other team in the history of baseball. Think about that for a moment, then consider they still won 103 games and stole from their top American League rivals the best pitcher in the game - Gerrit Cole - this offseason. Everything is in place for the Yankees to get back to the Fall Classic for the first time since 2009. Bet on them with 888sport.
Los Angeles Angels +1600 (bet365)
Pitching has always been an issue for the Orange County team. With two added starters (Julio Teheran, Dylan Bundy) and the man to put it all together in manager Joe Maddon, the Angels could be a value choice. Maddon turned the low-budget Rays into contenders and led the Cubs to a World Series title.
Then there's the offense, which could be fearsome. It's led by the best player in the game, Mike Trout, and they added MVP contender Anthony Rendon from the Nationals. Shohei Ohtani should be 100% and set the table for those sluggers. Bet on them with bet365.
2 Picks to Win the National League in 2020
Atlanta Braves +700 (Caesars)
I'm a believer in the Dodgers, but they're too heavily favored, and the National League is more wide-open than the American League. The Braves are worthy challengers. Last year Atlanta was young, especially on the pitching front, and looked the part at times. It still finished with the second-best record in the NL, behind the Dodgers. The future was bright with the core they had.
Then they went out this offseason and added four-time All-Star Cole Hamels to the rotation and slugger Marcell Ozuna to the middle of the order alongside Ronald Acuna. The bullpen will be improved as well with Will Smith in the fold. They can take the next step in 2020. Bet on them with Caesars.
Cincinnati Reds +1500 (DraftKings)
The Reds haven't been a contender in a long time, but last season the young Reds won 75 games, their most in seven seasons. They approached the offseason as a win-now team, adding slugger Mike Moustakas, do-it-all OF Nick Castellanos and likely leadoff hitter Shogo Akiyama.
Their pitching staff is top heavy, with Luis Castillo, Trevor Bauer and Sonny Gray forming a legit 1-2-3 group. The NL Central is wide open, with the Cardinals, Cubs and Brewers also in the mix but nearly even in overall potential. The Reds have a chance to get to the playoffs with a frontline rotation capable of disrupting the power in the NL if they get there. Bet on them with DraftKings.
3 Picks to Win World Series
New York Yankees +400 (DraftKings)
It's hard to imagine the Bronx Bombers haven't even been to a World Series in more than a decade. But now everything is in place, and the move of Cole to New York from Houston was an extraordinary bump. Bet on them with DraftKings.
Los Angeles Dodgers +375 (PointsBet)
I can fade the Dodgers to win the NL pennant because the value isn't there. But this team is stacked. They've reached two World Series in three seasons and got better with the addition of Mookie Betts. They have a lot of budding superstars such as Cody Bellinger (age 23), Corey Seager (25), Gavin Lux (21) and Walker Buehler (24). They're going to be good for a long time, and very good this season. Bet on them with PointsBet.
Los Angeles Angels +4000 (FOXBet)
I think the Braves (+1500) have a better chance of knocking off the Dodgers than the Angels do of upsetting the Yankees. But there's too much value in the "other" L.A. team. Trout has the best protection in the lineup that he's had, he has a World Series manager and the team added a couple X-factors to a struggling rotation. If Ohtani can stay healthy and Teheran and Bundy can rack up quality starts, the Angels have a shot – and at great odds. Bet on them with FOXBet.
3 Teams to Fade
Washington Nationals +1600
Rely too much on top-level starters? Check. Struggling bullpen? Check. Those are two big red flags in this shortened season. But the defending champions also lost their best offensive player to free agency in Anthony Rendon, while veteran Ryan Zimmerman and spot starter/reliever Joe Ross have both announced they'll sit out 2020. They still have Max Scherzer and Juan Soto, but there are safer bets to make at better prices.
Boston Red Sox +2500
The Red Sox were a disappointment in 2019, going 84-78, and that was before Mookie Betts, their best player, bolted for L.A. There are still question marks throughout the batting order. While the Sox have a solid front line of a rotation, it's not deep and it's prone to injury. Adding to it is a tough strength of schedule that includes the Yankees and Rays in the East and four tough squads in the NL East. It's best to find another potential AL wild-card spoiler.
Chicago Cubs +2500
World Series manager Joe Maddon is with the Angels, Kris Bryant is back but likely isn't thrilled about it, and an aging rotation are among the reasons to look elsewhere for a bargain team in the NL. Chicago went 84-78 in 2019 to miss the postseason by five games. In what should be a deep and competitive National League, there are too many other contenders to back the North Siders at this price.
What Kind of MLB Bets Can I Make in 2020?
While football and basketball are the two most-popular sports to bet on in the U.S., MLB betting is king of summer and growing in popularity year-in and year-out. Every game is available at top online betting sites, as are futures markets.
Individual Game Betting
Moneyline: Moneyline is a straightforward bet that involves picking the winner. It's the most popular format in MLB betting. The odds vary based on the strength of the favorite and the size of the underdog. If Aaron Judge and the Yankees played host to the Orioles, the Yankees would be a big favorite. You'd need to put up a bigger wager for a smaller profit. Meanwhile, a bet on the Orioles would be unlikely to hit, but if it did your return would be considerably larger.
Run Line: The run line is similar to the point spread used in football or basketball, except that it's always set at 1.5 runs. It gives the underdog team +1.5 runs, while putting the favorite at -1.5, and helps even the odds of the two teams.
First five innings: This bet pretends the game is only five innings long. It essentially eliminates the bullpen from the situation, so bettors can focus on the starting pitchers and their matchups against the opposing bats.
Over/Under: This is a bet on the Over or Under of total runs scored in a game, projected by the sportsbooks. It works similar to the Over/Under in total points of football and basketball games.
Futures Betting
MLB futures bets are available all year and include team and player bets. Examples of team futures include World Series champion and American League and National League Championship Series. Individual MLB prop bets include the National League and American League Most Valuable Player and Cy Young season-ending awards, as well as stats leaders such as home runs, stolen bases and strikeouts.
Prop Bets
Prop bets involve picking events happening inside a specific games. Examples include how many strikeouts Jacob deGrom will have on a given evening, or how many hits Mike Trout has in the Angels' game that night.
Major League Baseball 2020 FAQs
When Does the 2020 Baseball Season Start?
MLB players reported to camp on July 1, with Opening Day for teams set for July 23-24.
How Is the MLB Schedule Different This Season?
Teams will play 60 regular-season games in 2020, a striking difference from the usual 162-game schedule. Teams will play 10 games apiece vs. divisional opponents (40 total), and four games each vs. teams in the geographical equivalent from the other league (AL East vs. NL East, AL Central vs. NL Central, etc.).
When Will the 2020 MLB Playoffs Start?
The 2020 MLB regular season ends on Sept. 27, with the MLB Playoffs beginning Sept. 29.
When Will the 2020 MLB Playoffs End?
The 2020 World Series begins Oct. 20. Game 7, if necessary, is scheduled for Oct. 28.
What Is the Format of the 2020 MLB Playoffs?
This year's playoff format did not change despite talks between the players' union and baseball commissioner Rob Manfred about an expanded playoff. The AL and NL will each host a one-game Wild Card, followed by best-of-5 divisional series and best-of-7 championship series and World Series.
Who Is Favored to Win the 2020 World Series?
The Dodgers and Yankees are strong favorites to represent their leagues in the World Series. The Astros aren't far behind in the World Series Futures.
Where Can I Bet on MLB Games Online?
Every game in the MLB Playoffs and regular season will be available for wagering. If you are in a state with legal sports betting, Bookies.com has you covered with a variety of markets and some of the best expert picks out there – all for free. Bookies.com only recommends legal online sportsbooks, so there is no worry about which of the many available options are legitimate. We strongly advise against betting with offshore sportsbooks, which are unregulated and operate with no oversight.
About the Author
NFL writer and expert Adam Thompson joined Bookies.com in 2019 after a successful run as senior handicapper for SportsLine and CBSSports.com. He's long been estabilshed as one of the nation's premier NFL and MLB handicappers, and his horse racing and PGA picks have produced major winners over the last 12 months.