Betting on Minor-League Baseball Long Way From Major Action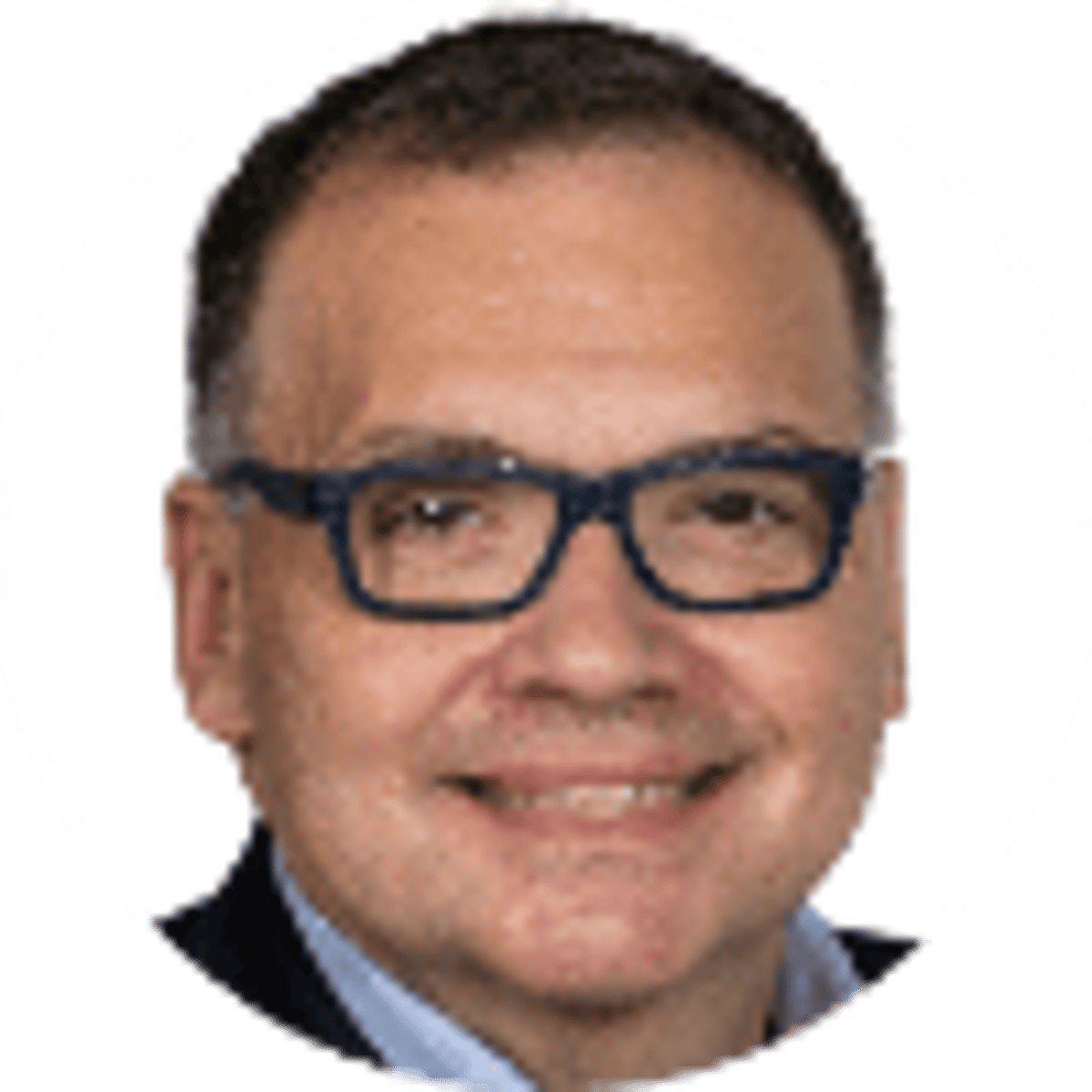 By Bill Speros | 9 mins
During the early months of the coronavirus pandemic, legal sportsbooks in across the United States offered markets on non-traditional American games, including pro table tennis, Russian soccer and virtual NASCAR racing.
Even now, bettors at sites like DraftKings can place legal wages on snooker, darts and cricket in the United States. There is even Oscars betting offered in three states.
Meanwhile, legal betting on minor-league baseball in the U.S. remains a unicorn – rarely seen outside New Jersey or Nevada.
---
CHECK OUT: Our Bookies.com MLB expert picks
---
Minor League Baseball shut down in March 2020 because of the coronavirus pandemic. This offseason, the entire Minor League structure was overhauled for the first time in more than a century. Major League Baseball restructured the four levels of the minor leagues for the 2021 season.
In all, 120 clubs joined what is now called Professional Development League. All 30 Class AAA teams and the remaining Class AA, high-Class A and low-Class A teams start play during the week of May 4.
Limited Action In New Jersey, Nevada
The 2019 minor league season was the first to occur after the U.S. Supreme Court overturned PASPA to clear the way to legal sports betting state-by-state. Action that year was limited.
The Borgata sportsbook in Atlantic City, New Jersey, booked wagers on Class AAA games that year, along with Mexican League games that summer.
"We really did it as an experiment to see what interest there would be. It mostly only attracted some sharp action, which was to be expected," Borgata Director of Race and Sports Betting Thomas Gable said. "Obviously with the pandemic in 2020, we didn't do anything with the minor leagues but this year I can't rule it out. It's not something that I believe would ever really appeal to a wide market."
That uncertainty is not limited to the Borgata.
Representatives of DraftKings, PointsBet and FanDuel indicated to Bookies.com that their sites have no plans to offer online betting on minor-league games when the new season begins.
There will be action taken on the Class AAA West Las Vegas Aviators in Sin City, however, when they start play on May 6.
The Las Vegas Superbook took action on the Aviators in 2019 and will do so again this year. The per-game moneyline, runline and over/under action taken on the Aviators in 2019 "was minimal," SuperBook VP of Risk Management Jeff Sherman said. The book was "just providing a service for those interested in following the team or attending games," Sherman said. There will be no props available. The SuperBook also offers similar game odds on the AHL's Henderson Silver Knights and the USL Las Vegas Lights FC soccer team.
Sportsbooks in Nevada were not allowed to take action on baseball games played within the state or on teams from the state under a 1985 law that was repealed in 2019. The games in Las Vegas will be initially played in front of a maximum of 3,500 fans because of COVID-19 restrictions. Full capacity of about 10,000 could be allowed in by June.
New Stadiums, More Money Across Minor Leagues
There will undoubtedly be fresh interest in several relocated franchises as fans return to ballparks across America this spring. Several Class AAA teams were moved closer to their Major League affiliate markets. The Class AAA teams are, on average, 200 miles closer to their parent teams this year, according to MLB.
There was also a push to upgrade facilities and limit travel heading into the 2021 season.
The former Pawtucket Red Sox begin their 2021 season in a new $159.5 million stadium – Polar Park – in Worcester, Massachusetts. It is the most expensive minor league ballpark ever built. The St. Paul Saints debut as a Class AAA affiliate for the Minnesota Twins this season. The Houston Astros' new AAA farm team, the Sugar Land Skeeters, will play their home games just 25 miles from Minute Maid Park.
In spite of these moves and changes driven by MLB's takeover of the minors, there is no public push or momentum for widespread, online legal betting on minor league baseball.
Obstacles To Betting On Minor League Baseball
Even with MLB betting remaining popular, there are multiple obstacles to any widespread betting on minor-league baseball across the United States.
The biggest challenge is customer interest. Just how much interest and action minor-league baseball would generate remains unknown. Live betting action on Major League Baseball games is popular and profitable, but it's not known how that could be duplicated in the minors, especially with the absence of data providers at that level.
MLB has a data a partnership with Sportradar, which monitors betting lines. There is no agreement for the same type of data integrity system or monitoring at minor-league level.
---
CHECK OUT: Daily Bookies.com MLB props and picks
---
Finally, sportsbooks themselves remain impediments. Their resources are limited and decisions about where those resources are spent, like the odds themselves, are constantly being analyzed and shifted.
Regulation is another challenge. Sports betting laws vary tremendously state-to-state. There are no outright prohibitions against minor-league baseball betting, but most states have regulatory boards that would have to approve the practice.
Regulators are also universally concerned and skeptical about the potential for games to be fixed at the minor-league level in any sport given the relatively small salaries players earn, especially compared to their top-tier counterparts. The financial disparity is much wider when it comes to umpires, official scorers and coaches.
In December, a Ukrainian tennis player earned a lifetime ban after it was found he fixed multiple matches between 2015-19. A Spanish player received an eight-year ban for three instances of match fixing in 2017.
---
---
Low Minor League Player Salaries A Concern
Player salaries are increasing across the minors this year, from 38% to 72% depending on the level of play.
Still, the gap between salaries in MLB and the minors is massive.
There are 21 major-leaguers whose average salary is at least $25 million this year. In 2020, the average full-season Major League Baseball salary would have been $3.89 million had a 162-game season been played. The season was cut to 60 games due to the coronavirus pandemic. That full-season salary average was a 4.2% decline from the $4.05 million in 2019. Meanwhile, the minimal MLB salary was bumped up to $570,500 for the 2021 season.
This year, Rookie and Class A short-season players will earn $400 per week during the season, up from $290. Class A players will see their weekly salary jump from $290 to $500. Players in Class AA will have their weekly pay leap from $350 to $600 per week. Meanwhile, Class AAA players will now earn $700 weekly, a boost from $502.
But minor-league players are only paid in-season, so that $700 per week in Class AAA runs from May until early September.
Who are you most excited to go watch play this summer in the Minor Leagues?

— Minor League Baseball (@MiLB) April 16, 2021
Many minor-league players do receive significant singing bonuses. In 2019, the last full year of the full MLB draft, a record total of $316,560,984 was spent on Draft bonuses, including $55,896,284 after the 10th round. A total of 1,217 players were selected. Of course, not all were signed.
The draft, and thus bonus pool payments, got shortened in 2020, with MLB citing revenue losses. Still, the No. 1 overall pick of that five-round draft was worth $8,415,300 and the final pick in the first round was slotted at $2,424,600. Values lower down ranged from $857,400 for the first pick of the third round down to $324,100 for the final pick of the fifth round.
Hundreds of others are signed as free agents with minimal payouts.
Change May Open Pathway To Betting
MiLB president Pat O'Conner was a vocal opponent of legal sports betting being allowed for minor-league games. He spent 38 years in pro baseball before retiring at the end of 2020; that included a 13-year term as head of the minors.
O'Conner was critical of betting legislation because he believed the integrity standards were not stringent enough.
"Without safeguards, I would say it's a matter of 'when' and not 'if' at some level," O'Conner told the Boston Herald in 2019 about the possibility of minor-league games being affected by gambling. "Now, it may be local and small enough that it never rises to the level of a 'scandal' but think about this: You're in A-ball, and you got a nice bonus but you're making $2,000 a month, and a guy comes to you and says, 'Hey kid, just the first pitch — throw the first pitch outside, that's all you need to do. You're going to throw a hundred more pitches before the night's out, just make sure the first one's outside.'
---
CHECK OUT & COMPARE: MLB Game Odds | MLB Futures Odds | World Series Winner Odds
---
"OK, you may not affect the outcome of the game but now you're owned, you're owned. And the next time he comes back, it may be something more. It may be more money, it may be a more egregious offense but you're owned. A young and impressionable kid is not going to know he needs to be looking over his shoulder for the rest of his career. Or his life.
"When you are in a position where (a player thinks), 'This may be my last year and I've never really had a good payday, and somebody offers me something?' I'm not saying they would, and I would like to pray to god that they won't, but it is a real threat."
MLB initially shared his concern regarding the vulnerability of low-paid baseball players.
"I think in general when I talk to people about the potential dangers of minor-league betting, they understand that our players make a lot less money at the minor league level, they understand that our umpires and official scorers and others at the minor-league level make less money," said Bryan Seeley, senior vice president of Major League Baseball, told the Boston Herald several months after PASPA was repealed.
But O'Conner has retired. And multiple MLB franchises have sinced teamed up with legal sportsbooks. MGM is now the "official gaming partner" of MLB.
With MLB in full control of its "Professional Development League," it might be just a matter of time and money before legal sports betting becomes as regular a part of the minor leagues as zany mascots, wild promotions and July 4 fireworks.
About the Author

Bill Speros is an award-winning journalist and editor whose career includes stops at USA Today Sports Network / Golfweek, Cox Media, ESPN, Orlando Sentinel and Denver Post.
Our trusted sports betting partners bring you safe and fun playing experiences