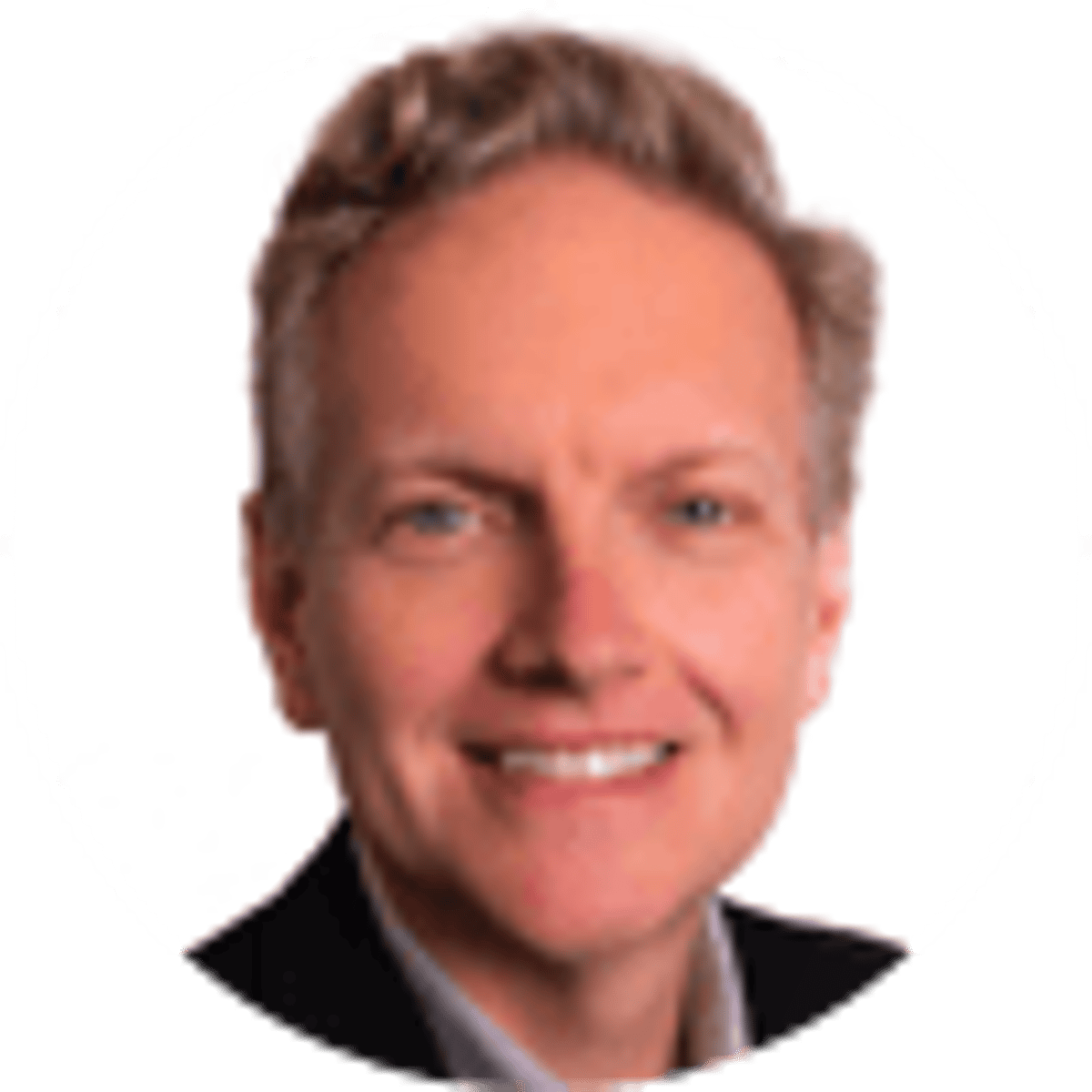 By Brant James | | 10 mins
Pennsylvania MLB Stadiums Testing Grounds For Sports Betting
52
PLAYERS REDEEMED TODAY!
PHILADELPHIA – Cars were already double-parked along South Darien Street and the grid of nearby parking lots dotted with families in vibrant Phillies red, tailgating away a pleasant early summer afternoon before gates opened at Citizens Bank Park.
An extremely long foul ball north, a man leaned over the wheel of his golf cart, spending his shift guarding the few dozen parking spaces at the South Philadelphia Race & Sportsbook. There was little to do so far. The trickle of cars from Packer Avenue that were turned in toward the retrofitted off-track betting parlor were driven by regulars.
Sports betting has been legal and underway in Pennsylvania since November, and as with the other eight states in the business, football has been the prime driver of revenue and interest. Upstairs at the sportsbook, a few men of varying ages in Bryce Harper T-shirts drank Yuengling and yelled at screen broadcasting harness racing. This, the bartender said, was about the extent of it until the Eagles started playing a little further up Darien.
The means to change all that had begun, fitfully, just a few weeks before as mobile sports betting finally launched in Pennsylvania in late May.
It was a landmark moment for the state and for the state of modern baseball. A sport that had endured two of the most publicly damaging gambling episodes in American sports – the 1919 Black Sox affair and Pete Rose's banishment from the game for betting on the sport as a manager – that had therefore denounced sports betting a pox for a century, was slowly, but collectively evolving. Again, publicly.
Phillies, Pirates Stadiums Homes for Legal Betting
With the advent of mobile betting in Pennsylvania, Citizens Bank Park and PNC Park in Pittsburgh became the first Major League Baseball stadiums where wagering on a game inside was legal. Placing illegal bets has been underway as long as offshore bookmakers have provided phone apps.
Before that, before baseball and its owners responded to public pressure in 1921 by banning eight White Sox players for their roles in delivering a World Series to the Cincinnati Reds, there were the gamblers in special boxes who handled their action.
---
RELATED: MLB Points to Data Partnerships as Crucial to Legal Betting
---
Mobile sports betting this night in Philadelphia was legal, but not easy, also emblematic of this new state of play. SugarHouse Online Casino & Sportsbook, the first to launch legal mobile sports betting in the state on May 31, was eventually followed by Rivers Casino –also owned by Rush Street Interactive – and later Parx, which runs the South Philadelphia Race & Sportsbook, on June 27. Logistical problems with multiple platforms including a lack of an iOS App store option still make a mobile bet much more of an endeavor than in nearby New Jersey.
---
Click here to see the full list of
NJ sports betting sites
---
On "Irish Heritage" night, with the Phillies closing out a homestand against Arizona, fans flipped through phone apps until the crack of a bat or pop of a glove drew their glances toward the field. If any of them were betting, it would have been difficult to tell anyway without some reaction or comment. Progress was slow or at least subtle, which MLB seems, institutionally, to prefer.
Commissioner Rob Manfred, at the SportTechie State of Industry conference in February, said, "I think what you try to do is build in limitations around what the clubs can do so that mobile activity that is going to go on in the stadium doesn't become all-pervasive. We're a family entertainment product."
Change may be methodical, but appears unrelenting for a sport where Manfred's predecessor, Bud Selig, seven years ago called gambling "evil" that "creates doubt and destroys your sport."
MLB: From Black Sox to Embracing Betting
One hundred years after the Chicago White Sox successfully schemed to lose a World Series for the benefit of themselves and gamblers, sports betting legislation was passed in Illinois, and within weeks, according to an ESPN report, Chicago Cubs executive were considering installing betting kiosks inside Wrigley Field.
Times had changed. In some ways.
"It's really interesting to kind of watch baseball change its tune," Jacob Pomrenke, chairman of the Black Sox Scandal Research Committee for the Society for American Baseball Research, told Bookies.com. "They have spent the last hundred years kind of decrying the fear of gambling and gambling's influence in baseball.
"It's interesting because if you know what the culture of baseball was like a hundred years ago, what's being discussed now isn't that different from what the game was like in 1919 and the years before that. You basically could go to Fenway Park or Wrigley Field and bet on pretty much anything that moved on the field while you were at the game in 1919.
"I mean, this is something that the Bleacher Bums at Wrigley Field have been doing forever, informally, without the Cubs' approval, without Major League Baseball's approval. The real difference this time is that baseball sees an opportunity to profit off of it."
Namely through greater engagement and consumption, specifically on television, a mantra that has been prevalent throughout major professional and college leagues since the repeal of the Professional and Amateur Sports Protection Act in May of 2018 and the spread of legalized sports betting in the United States morphed into a potential revenue stream.
MLB Executive Vice President of Gaming and New Business Ventures Kenny Gersh told Bookies.com that support for sports betting has been unanimous among ownership. MLB announced a gaming partnership with MGM Resorts International in November.
"They've all embraced this," Gersh said. "They all see the opportunity to enhance the sport and we haven't had any resistance from them at the league at this point. From the commissioner on down, I'd say we all see the opportunities, both to increase revenue and engagement in a way where we're protecting the integrity of the sport at the same time.
"So, we'll move carefully and methodically, but there's been no pushback."
Texas Rangers Chief Revenue and Marketing Officer Joe Januszewski agreed that the moderation of opinions regarding legalized gambling in baseball and in conservative regions have been "incremental," noting that even in a state with just two casinos and restrictive gaming laws, Texas pro sports teams lobbied legislators successfully to offer "50-50 lotteries" during games.
"It's a raffle. But it is a form of betting, so I feel like there's been a thawing, perhaps, with what we're allowed to do," Januszewski told Bookies.com. "But again, it's not exponential and I think it'll continue that way.
"So, where are we? I would say the NHL is probably further down the road than (MLB). But we brought in fantasy gaming a few years ago, official partnership with DraftKings and Major League Baseball. So that was a league-wide endorsement of fantasy. There's obviously a skill component to it, so there's nuance to how you parse the categories, but I feel like we're making a slow and steady gains and we'll just adapt."
Integrity Crucial in New Sports, Betting Marriage
While acceptance of sports betting as a form of entertainment and engagement can be gradual for baseball, assurances of a square game, particularly considering past history, must be immediate.
---
RELATED: Black Sox Scholar on What You Have Wrong About Scandal
---
Pomrenke believes a replica Black Sox Scandal is unlikely. Umpires, trainers or video coordinators with insider knowledge are more likely corruptible than players, he said. But the forces that helped manifest, or at least normalize, the environment that scores of baseball players and teams exploited a century ago remain, he said.
"There's a lot of parallels between 2019 and 1919 because part of the reason that the Black Sox scandal happened and part of the reason that baseball didn't take its gambling problems seriously a hundred years ago is because they were profiting very well off the gambling interest in baseball," Pomrenke said. "Fans were very interested in betting on the game in the early 20th century.
"And baseball teams and baseball owners encouraged that. The more fans that were interested, the more fans that placed a wager on a game. And as long as they kept coming through the turnstiles and coming to the ballpark, they didn't care too much."
It's always a great day when there's baseball. pic.twitter.com/GdjHkbud9J

— MLB (@MLB) July 7, 2019
The prospect of increased access to legalized sports betting in the United States spurred North American professional leagues and the NCAA to demand so-called "integrity" fees – via lobbying of legislatures – from sportsbook operators to fund match-fixing and security protocols that theoretically would have been more necessary when the market was entirely unregulated outside of Nevada.
Whereas, contrary to popular belief, the 1919 White Sox were neither underpaid nor targeted by gamblers, eight crucial players conspired to lose a World Series for profit. And although lucrative modern player salaries seemingly make match-fixing a low-margin risk, integrity must be monitored closely, Pomrenke said.
The key, he asserted, is for MLB and ownership to be proactive and transparent as compared to their actions before the Black Sox ran afoul of public morals by the time of their banishment in 1921.
"I do think that players' salaries are high enough now that it would be very difficult to bribe a player, a Major League player, especially a star player, with enough to make it worth their while.
"I think you'd have a very difficult time raising up enough money to bribe Clayton Kershaw to throw a game, let alone a World Series game," Pomrenke said. "I mean, he's making over $30 million a season. Good luck.
"But this is still something that baseball and every other sports league should take seriously. Because it can really damage the credibility of the game if anything were to happen."
Ballpark Sportsbooks Not MLB's Preference
MLB clearly prefers its sports betting to be a low-profile endeavor. Manfred appears to favor the living room over the concourse.
Dan Spillane, the NBA's Vice President and Assistant General Counsel, characterized betting parlors or kiosks in sports venues as a by-product of the new sports landscape at the East Coast Gaming Conference. So has NHL commissioner and former gambling opponent Gary Bettman.
Manfred said at the SportTechie conference that "if you have mobile betting available, it reduces the pressure you might otherwise get to have kiosks or betting parlors or whatever. If somebody's doing it on their phone, you don't know if they're looking at their Facebook page or making a bet, and that may be a good thing."
So far, legal betting inside baseball ballparks has only been available in Philadelphia and Pittsburgh, and London Stadium, where the Red Sox and Yankees played in England last week.
The White Sox's Guaranteed Rate Field falls well within rules in new Illinois law allowing sports venues with at least 17,000 seats to set up kiosks. The Illinois State Gaming Board has given no timetable for a rollout – there will be no mobile for 18 months – but Rep. Mike Zalewski told the Chicago Tribune that February was a possibility.
That would spare the White Sox some potentially cringe-worthy optics if their rivals on the north side of town moved immediately to capitalize with the type of betting areas that makes wagering a communal activity in Europe.
"Doing it in 2019, kind of the symbolic anniversary of the biggest scandal in baseball history, the symbolism of it, I think, would be a little bit harsh on the White Sox," Pomrenke said.
"I do think this is something that seems to be coming. I think every baseball team, every baseball stadium, is going to end up having something like this or they're going to offer this activity for all fans at all games.
"So, it does seem like it's almost inevitable that the White Sox will be part of that, too."
But as with most things in baseball, it might take some time.
---
Check out all legal: PA sports betting options
---
About the Author
Brant James has written for SI.com, ESPN.com, USA TODAY and the Tampa Bay Times, among other publications.