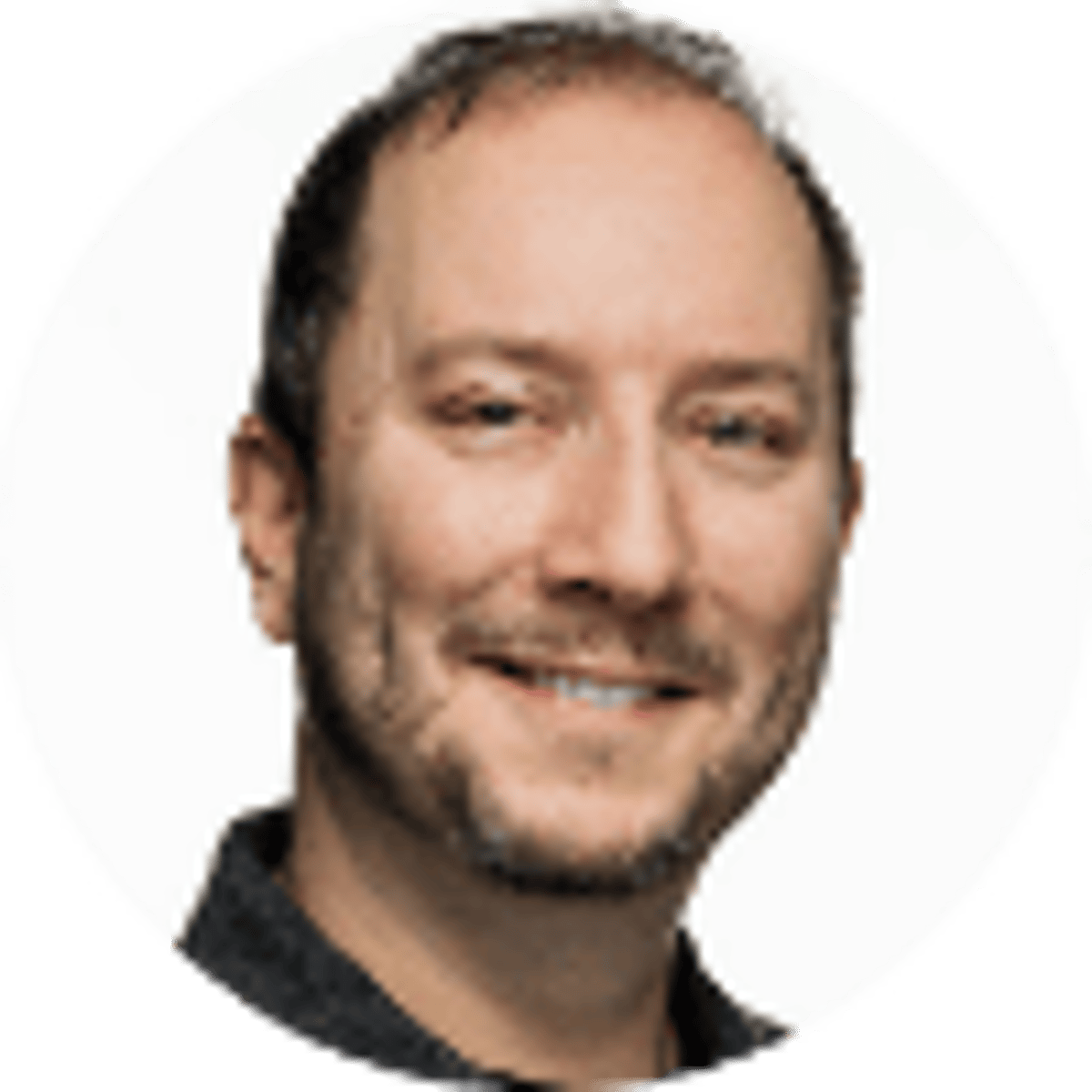 By Adam Thompson | | 9 mins
Ranking The MLB Ballparks By Best Pregame Fan Experience
Going to baseball games is a rite of summer. It's a place to be. Along with what's happening on the field, the sounds, the smells, the energy is a strong part of the experience.
So, too, is the experience of the pregame. When it comes to games at Major League Baseball parks, much of the fun is done before the ticket is scanned.
For some, that means hitting the bars and socializing with other fans, perhaps as live music fills the area. For others, it's firing up the grill and cooking up burgers and hot dogs while playing catch in a lot. Others still bring their kids and want them to soak up memories of fun at the park.
---
CHECK OUT & COMPARE: MLB Odds | MLB Futures Odds | MLB Picks
---
Bookies.com has compiled a comprehensive list of the top MLB pregame destinations. The list is born from an algorithm based on multiple factors. Among them:
Miles From City Center: Close to the action, accessible to fans
Tailgating: The ability to park and enjoy a summer day with a beverage and grill.
Entertainment Around Stadium: A vibrant bar and restaurant scene within walking distance to your seat.
Family Sentiment: Is the area safe and entertaining for kids and those with kids?
Here are all 30 MLB pregame destinations, ranked.
Best MLB Ballparks To Visit By Pregame Experience
30. Oakland Athletics
The only thing around RingCentral Coliseum is parking lots, and tailgating is allowed – but like the other California stadiums booze is prohibited. And that was the best pregame option. It ranked near the bottom for amenities for families and fans, and dead-last for food and drink options.
29. Miami Marlins
Overall, the location of the park is decent and the area around LoanDepot Park has parking. But it's all concrete ramps, costs an arm and a leg and offers zero tailgating. There is no central nightlife spot near the place.
28. New York Yankees
The pregame options around Yankee Stadium ranked in the bottom 10 across the board, one of only two teams to suffer that fate. It ranked particularly low for families and ease of location (not surprising, being in NYC). The bar scene isn't bad and parking is better than one might think, though alcohol is prohibited and tailgating for the most part doesn't happen.
27. Los Angeles Dodgers
Like the Mets and Angels, parking is great, but tailgating is prohibited and it's strictly enforced thanks to past issues. Families and overall fans ranked the ambience 27th and its location is a chore to reach for most Dodgers fans.
26. New York Mets
There are no bars within walking distance and while there is ample parking in the stadium's adjacent lots, tailgating rules prohibit both alcohol and open flames. What fun is that?
25. Los Angeles Angels
The weather is nice in Orange County, but there are no bars and it's not overly close to many Angels fans. Parking is plentiful and tailgating is allowed with one major caveat – no alcohol.
24. Washington Nationals
There is no one area to hit around Nationals Stadium, but there are several smaller areas to check out, giving the D.C. park a favorable bar and entertainment rating. Tailgating isn't allowed and families kept it in their bottom 10.
23. Toronto Blue Jays
Tailgating isn't allowed around the Rogers Centre and parking is very expensive. It also ranked bottom-five in family and overall fan entertainment. Fortunately, the bar scene around the stadium ranked upper-half, and it's in a spot accessible to fans.
22. Tampa Bay Rays
Tropicana Field gets a reputation as one of the worst MLB stadiums, and the area around the field isn't much better. There are nearly no bars and it's a major inconvenience for most Rays fans trying to catch the first pitch. The one big saving grace: Fans can make their own entertainment with a plethora of spacious parking lots and full tailgating.
---
RELATED: Play Ball! 5 MLB Bets To Back Now That The Lockout Is Over
---
21. Houston Astros
Minute Maid is right in the middle of the action in the nation's fourth-largest city. There's nowhere to tailgate but parking is OK. Perhaps surprisingly, it's about seven city blocks from the nearest bar scene.
20. Chicago Cubs
Wrigleyville has rightly made Cubs games a bucket-list destination. No MLB area ranked better for bars and entertainment. But no place ranked worse for parking (there isn't any) or tailgating (it's not allowed) and it's not close to a majority of Chicago residents. Family visitors didn't rank it high, either.
19. Atlanta Braves
The area built around Truist Park has turned the Braves' new stadium into a destination. In fact, it ranked only behind the Cubs and Padres for bars and entertainment. But it's a trip even for Atlanta residents. Tailgating is allowed in just one lot.
18. Kansas City Royals
Kauffman Stadium is considered one of the top parks for family entertainment, and the ample parking area it shares with the Chiefs' Arrowhead Stadium offers additional ease. Despite all the open space, true tailgating is inexplicably not allowed in a lot of areas.
17. Boston Red Sox
Few places can match the spectacle of entertainment around Fenway Park before games – as long as you're an adult beverage consumer. The area ranked 21st in overall fan and family sentiment and you're on your own when it comes to parking.
16. Chicago White Sox
Most lots around Guaranteed Rate Field offer tailgating and are open two hours before gametime. The southside stadium didn't rank very high in other areas, but it didn't rank in the bottom 10, either. While not close to the city center, its access off I-94 is great.
15. Texas Rangers
Like to tailgate before games? Only Milwaukee and Philadelphia rank higher than the grilling game around Globe Life Field. There is ample parking, with the Dallas Cowboys' stadium within walking distance, and lots open three hours before gametime. It sits right between Dallas and Fort Worth, so it's a bit of a trek for anyone in either city.
14. Arizona Diamondbacks
Chase Field sits downtown in Phoenix and just two blocks from the Phoenix Suns' arena, so there are ample pregame spots to hit. Parking is OK but tailgating isn't allowed. Overall fan amenities rank in the middle of the pack.
13. Detroit Tigers
Comerica Park is right downtown, and right next to Ford Field, home of the Lions. Suffice to say, there is fun to be had in that area. The entertaining Greektown area is within walking distance, but good luck finding a spot to park. Tailgating isn't allowed in the limited options anyway.
12. Milwaukee Brewers
Brewers' games have become famous for their pregame tailgating. There's enough parking for everyone and there are nearly zero team restrictions as to what you can bring or do when they open three hours before gametime. The bar scene is a shuttle away, but the great majority don't mind spending their free time chowing on a grilled sausage.
---
RELATED: The Unluckiest MLB Teams Ranked
---
11. Colorado Rockies
LoDo has become synonymous with part of the fun of going to Rockies games at Coors Field, and it's not just for adults. Families ranked the area top 10. The bar scene was top 10 as well. Lack of parking and zero tailgating dipped the score but it's easy to have a good time in that area.
10. Philadelphia Phillies
Want to grill out and crack open the beverage you brought? Philadelphia's proximity to the other pro sports spots in the city allows for ample parking. Few lots have more space, and they open a whopping five hours before first pitch; no other park opened earlier than three hours prior. There's also a casino, racetrack and sportsbook adjacent to the stadium. Can't beat that for MLB betting fans.
9. Cleveland Guardians
Progressive Field was part of a big turnaround for downtown Cleveland, and it's still a big part of it. The area ranked top 10 in three of the four major categories, including both bar life and family activities. There's nowhere to tailgate, but parking options aren't as bad as other heart-of-downtown stadiums.
Caesars

Up to $1,250 on Caesars + 1,000 Tier Credits + 1,000 Reward Credits
Promo Code: BOOKIESFULL

Bet Now
8. St. Louis Cardinals
Busch Stadium sits right in the heart of the Gateway to the West, with the Arch just a half-mile walk on the riverfront. The bar scene ranked sixth among all MLB stadium areas, which is good, because only one park ranked worse in terms of parking and tailgating.
7. Minnesota Twins
Target Field is in the middle of the Minneapolis action, a requisite for MLB's fourth-newest stadium. Minnesota's proximity to the city and the adjacent bar and entertainment action boosted the Twins' home game location.
6. Seattle Mariners
There's nowhere to park except lots around town, and you're not allowed to tailgate anywhere around T-Mobile Park. Aside from that, Seattle was a star, ranking top 10 in location, family friendliness and bar scene.
---
RELATED: Toronto Blue Jays 2022 MLB Betting Preview
---
5. Baltimore Orioles
Camden Yards changed the ball game when it came to stadiums and what they can mean to a community. Decades later and Baltimore remains near the top of the list. It ranked No. 1 in overall fan sentiment and ease of play for those with kids. It's still a bustling area for pregame beverages, but parking is a nightmare and there is no tailgating.
4. Cincinnati Reds
The Great American Ballpark is right in the heart of Cincinnati, and right in the heart of a Reds-related entertainment area. Families can have fun prior to the game and adults can too, ranking sixth in the bar scene. Cincinnati may have ranked No. 1 had its parking and tailgating options been better; it's among the bottom five in that.
3. San Diego Padres
You can't beat the weather, and you can't beat the location when it comes to pregame fun. Petco Park and its area ranked top eight in location, family activities and ease, and No. 2 in bars and other entertainment adjacent to the stadium.
2. San Francisco Giants
Picturesque Oracle Park has it all, and for all ages. The area around the stadium has the bars but is aflush with activities for families. San Francisco ranked in the top half in all four key components, one of only two MLB pregame areas to do so.
1. Pittsburgh Pirates
PNC Park didn't rank No. 1 in any of the four key categories. What it did do, that no other city and area did, was rank top 10 in all four. Its proximity to the city itself, while maintaining a spot that both adult groups and families can feel safe and have fun, set the City of Bridges apart from the rest of MLB.
About the Author
NFL writer and expert Adam Thompson joined Bookies.com in 2019 after a successful run as senior handicapper for SportsLine and CBSSports.com. He's long been estabilshed as one of the nation's premier NFL and MLB handicappers, and his horse racing and PGA picks have produced major winners over the last 12 months.