White Sox Surprising World Series Handle Leader At DraftKings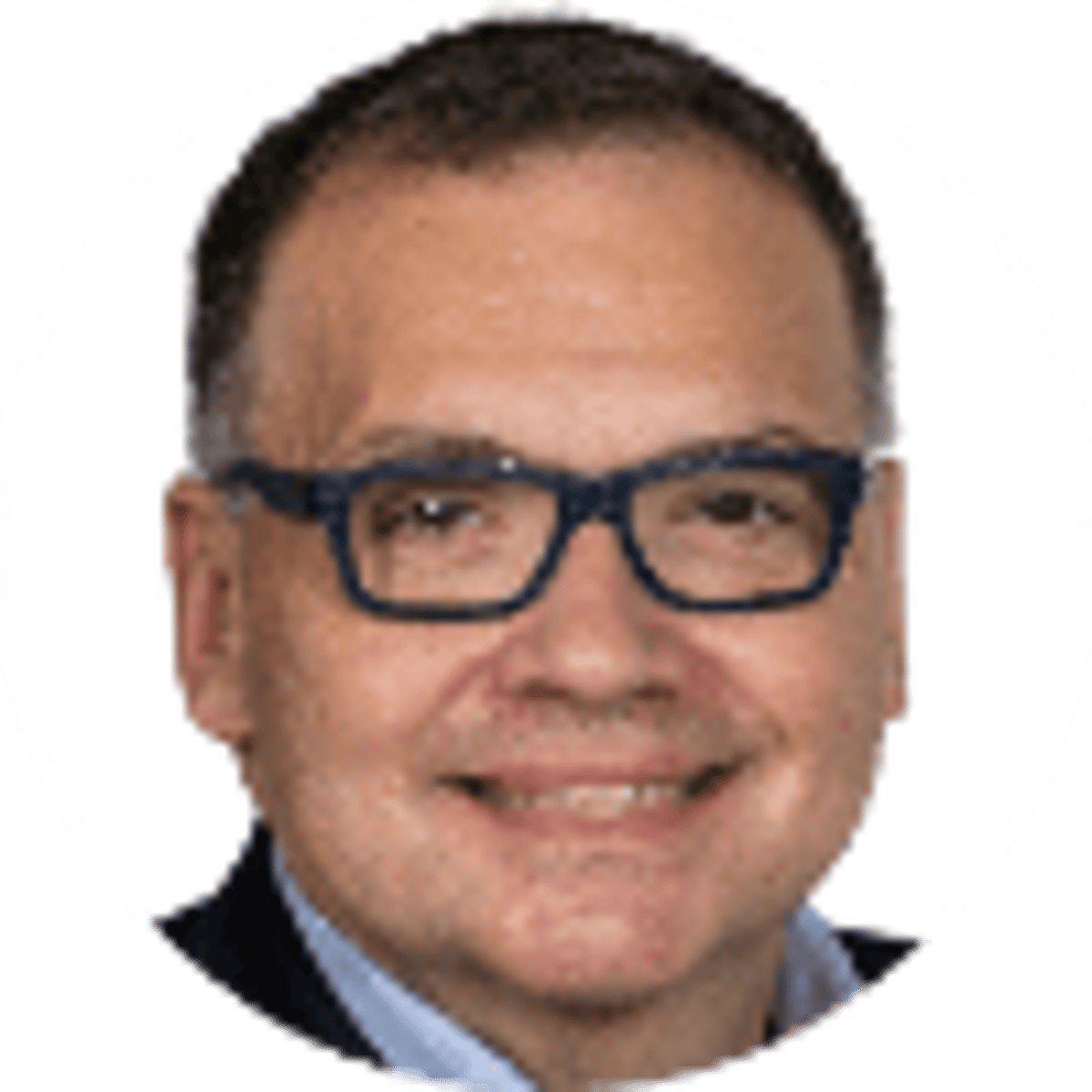 By Bill Speros | 6 mins
MLB futures markets took some interesting turns this past offseason on the way to Opening Day Thursday. The biggest surprise may be at DraftKings, where the Chicago White Sox are tops among teams in World Series championship handle at 20% despite being +850 to win the Fall Classic.
The White Sox were a trendy pick to achieve success in the 2020 postseason but fell short. That they are the No. 1 team in terms of handle at any book is a bit surprising, especially considering that the New York Yankees, New York Mets and Los Angeles Dodgers are among the favorites to win it all.
The White Sox? ?

via @bookies @WhiteSox pic.twitter.com/k2RYhFHHjS

— Bill Speros (@billsperos) March 31, 2021
The White Sox brought back manager Tony La Russa this offseason and bring those high expectations from the abbreviated 2020 season into 2021. The team lost outfielder Eloy Jimenez for at least five months after he tore a pectoral tendon during a spring training game last week. At 24, Jimenez had developed into a leader at the plate and in the clubhouse.
---
CHECK OUT: Ultimate Chicago White Sox Betting Guide, 2021 Odds & Tips
---
But the White Sox still boast the 2020 AL MVP in Jose Abreu (who began spring camp with a positive COVID-19 test) and 2019 AL batting champion Tim Anderson. And unlike much of their competition in the American League, the White Sox boast a deep and set starting rotation in Lucas Giolito, Dallas Keuchel, Lance Lynn, Dylan Cease and Carlos Rodon.
"The White Sox have been trying to rebuild for years. Last year was really that year where they took that next step forward. Now, this year, they can be the team they've hoped to be for 2½ years now," DraftKings lead MLB analyst Steve Buchanan said.
---
RELATED: 2021 World Series Odds & Deals
---
The aforementioned depth of the White Sox, especially in their rotation and bullpen, is just one attraction for bettors.
"I love the young kids on that team," Buchanan said. "The only knock I have is that they brought Tony La Russa on board. When you're bringing up a young team that was playing their own way, La Russa is more of an old-school type of manager, but I feel like that is going to be a conflict as the season goes on."
Location has helped the Southsiders in terms of handle. The White Sox have soaked up 54% of the World Series action among DK bettors in Illinois and 27% in Indiana.
"Geography is definitely a big thing," Buchanan said. "Look at New Hampshire. The Red Sox (+5000 to win the World Series) are getting 23% of the handle and 22% of the bets. I'm from Boston. And I can confidentially say the Red Sox are not going to be there. But people want to bet on their home team."
---
---
The Mets and Yankees are tied for second in handle at 15%. Before swiping shortstop Francisco Lindor and starting pitcher Carlos Carrasco from Cleveland, the Mets were floundering around +2500 at most books.
Now, they are +1000 at DraftKings and elsewhere.
Both teams are loaded. The Mets lineup includes 2019 NL home run champ Pete Alonso, who set a team record in round-trippers with 53 that season. Catcher James McCann will help to anchor a rotation that also includes Jacob deGrom and Marcus Stroman. Meanwhile, Noah Syndergaard is expected to return from Tommy John surgery sometime midseason. The Yankees are betting a lot on Gerritt Cole to carry an otherwise questionable rotation, at least until the trade deadline.
World Series, MVP Markets Reflect Search For Value
Much of the MVP and World Series betting handle at DraftKings represents an early-season search for value. The Dodgers and Yankees account for just 28% of the money bet on the World Series winner despite being clear favorites.
"How much value is there to take the Yankees and Dodgers to win the World Series. You have to go from April through September to get there and then go through all of October to hit those (numbers)," Buchanan said. "I always like taking some of these longer shot teams. A perfect example of this is the Washington Nationals at 33-1. Last year, they finished in last place. And what did they do? They went out and got two powerful bats in Josh Bell and Kyle Schwarber and put them right in the middle of that order and protect Juan Soto."
The same principle holds true with MVP betting.
Here are the top betting handles and odds for the top MVP candidates in the American League at DraftKings.
| Player | Odds | % Handle |
| --- | --- | --- |
| Shohei Ohtani | +2200 | 26% |
| DJ LeMahieu | +3300 | 19% |
| Luis Robert | +2500 | 9% |
| Aaron Judge | +1200 | 6% |
| Tim Anderson | +2500 | 5% |
| Yoan Moncada | +2500 | 4% |
| Vladimir Guerrero Jr. | +2500 | 4% |
| George Springer | +3000 | 4% |
| Giancarlo Stanton | +4000 | 4% |
| Mike Trout | +225 | 3% |
DraftKings

Bet $5, Win $150 in Bonus Bets If Your Bet Wins

Bet Now ➜

54

PLAYERS REDEEMED TODAY!
Angels CF Mike Trout, pictured above, is the betting favorite to win the award in the American League on the site at +225 but has only pulled in 3% of the overall betting handle in that category. Trout's teammate, Shohei Ohtani, is tops in AL MVP handle at 26% but is getting +2200 odds.
Here are the top betting handles and odds for the top MVP candidates in the National League at DraftKings.
| Player | Odds | % Handle |
| --- | --- | --- |
| Juan Soto | +750 | 19% |
| Fernando Tatis Jr. | +850 | 17% |
| Bryce Harper | +1550 | 14% |
| Ronald Acuna | +850 | 11% |
| Nolan Arenado | +1200 | 6% |
| Corey Seager | +1500 | 6% |
| Mookie Betts. | +750 | 5% |
| Francisco Lindon | +1500 | 4% |
| Pete Alonso | +3300 | 3% |
| Christain Yelich | +1200 | 2% |
In the National League, four players – Juan Soto (+750), Fernando Tatis Jr. (+850), Bryce Harper (+1500), Ronald Acuna Jr. (+850) – account for 61% of the MVP betting handle. NL MVP favorite Mookie Betts of the Dodgers (+750) is pulling in just 5% of the league handle.
"It feels like Mike Trout against the field in the American League. It doesn't feel like a competition before the games start," Buchanan said. "The odds are in line that he will win. But when you think about how long a season is, how much will go on and what could change, you're much better off taking some of these longer-shot guys. As the season progresses, you're going to see these odds shift.
"Why would I take Mike Trout at +225 when I know that if he goes into a slump I am going to get him at much better number later in the season? Or would I rather take someone like Bo Bichette at 33-1 and get some really good odds on him and get out before he hits four home runs in a week and people start to panic and get on him."
About the Author

Bill Speros is an award-winning journalist and editor whose career includes stops at USA Today Sports Network / Golfweek, Cox Media, ESPN, Orlando Sentinel and Denver Post.
Our trusted sports betting partners bring you safe and fun playing experiences