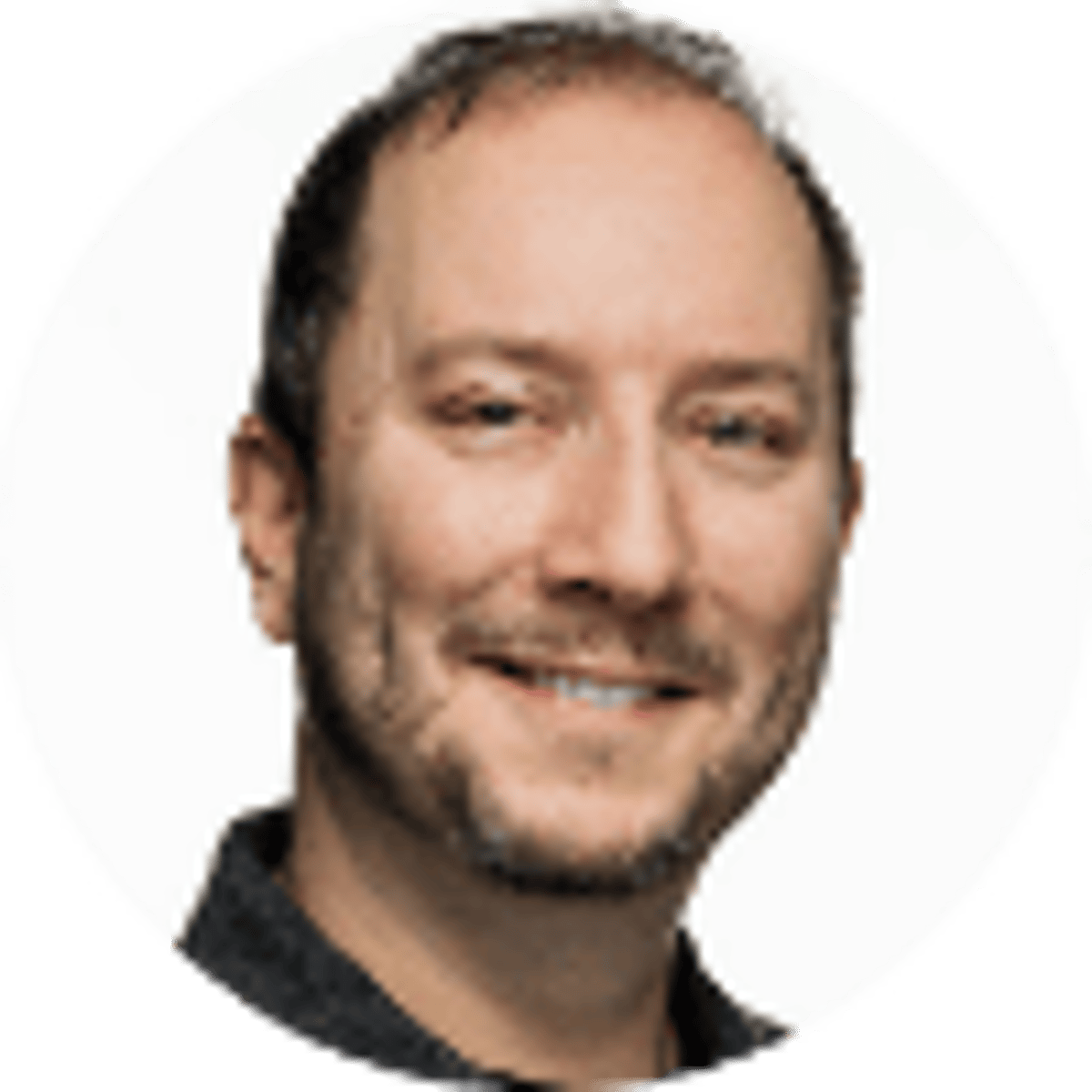 By Adam Thompson | | 7 mins
Value Bets As Title Odds Shift In NBA Bubble With Players Out
Bradley Beal, who was averaging nearly 31 points per game this NBA season, won't be in Orlando. Neither will the Nets' Spencer Dinwiddie and his 20 points and seven assists per game clip. The Trail Blazers' Trevor Ariza isn't coming due to family reasons, and several others may be there today but gone later with babies on the way.
NBA teams have arrived in the "bubble" at the Walt Disney World Resort complex in Orlando, Fla. Players will be sequestered on the grounds to prevent further spread of the coronavirus that put a halt to the 2019-20 season back in March.
The NBA announced this week that just two out of 322 players arriving in Orlando had tested positive. An additional 19 tested positive before teams traveled – none are considered seriously ill, none were hospitalized, and most will play in the restart. The national positivity rate is 9%. Two players have already broken through the bubble and will face additional tests and days quarantining in the hotel.
Meanwhile, NBA life goes on, and bettors are still trying to make sense of it. When it comes to NBA championship odds, several teams have seen movement over the past month, creating some value.
---
RELATED: Ultimate Guide To NBA Playoffs Betting In 2020
---
Favorites Still Favorites
Only 11 of the 22 teams invited to Orlando have NBA title odds posted lower than +10000. All those teams are +4000 or under with a massive gap between contenders and non-contenders.
The Los Angeles Lakers, Milwaukee Bucks and Los Angeles Clippers have been COVID-19-proof on the chart. They were the three top preseason contenders, were still that way when the season halted and remain a definitive Big Three.
NBA Title Odds
| | | |
| --- | --- | --- |
| Bucks | +260 | +240 |
| Lakers | +240 | +260 |
| Clippers | +320 | +320 |
3 Rising Teams To Consider
Of the eight other contenders, three of them have see its title odds notably shorten.
Houston Rockets
Russell Westbrook was diagnosed with COVID-19 on Monday. Teammates James Harden and Luc Mbah a Moute also did not travel with the Rockets to Orlando. All three are expected to be in town by the end of the week, with 48 hours of quarantine before joining teammates.
The slight delay in a full practice hasn't deterred NBA betting fans. Houston's odds dropped from +1800 down to +1300. The Rockets rely on a 1-2 punch more than any other team, and their minutes-eating veterans Westbrook and Harden could benefit from a long midseason break. Get the Rockets at +1300 over at FOXBet:
Miami Heat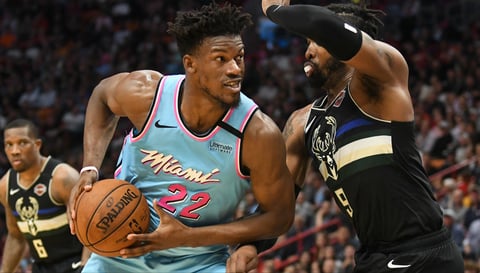 The Heat had three players test positive for COVID-19, but their odds have tightened more than any other since mid-June. In the last month, Miami's title chances have dipped from +4000 to +2700 at most online books.
There are several good reasons for this. First, the Heat right now are positioned to face the Indiana Pacers in the 4 vs. 5 first-round matchup in the Eastern Conference. Victor Oladipo won't play for the Pacers, greatly limiting their chances as a playoff run.
Second, no team has been better against the powerful Milwaukee Bucks than the Heat. They beat the No. 1 East team by five points without Jimmy Butler, and again by 16 points, limiting Giannis Antetokounmpo to 13 points. You can grab the Heat can be found for +3000 at Unibet.
Utah Jazz
Jazz center Rudy Gobert lit the match that started the end of all sports when he tested positive for the coronavirus in March. Utah's odds, which were +1600 when the season opened, were at +4000 during this midseason pause despite being the No. 4 team in the West with a real shot to get to No. 3.
Now Utah's odds are heading down again. It's at +3300 at most sportsbooks, fifth-lowest in the West. The Rockets, currently at No. 6 in the conference, are at +1300. Utah will be without Bogan Bogdanovich, who had season-ending wrist surgery during the break.
Mike Conley, who has struggled Year 1 in Utah, will get added minutes with Bogan's departure, but Conley himself may leave the team if his wife gives berth to their child, who is due when the second round of the NBA Playoffs is expected to happen. For now, you can still get a steal of +4000 at PointsBet:
2 Squads With Fading Odds
Boston Celtics
The Celtics were at +1600 a month ago. Now that number is +2500. Boston is the NBA's only team with three players averaging at least 20 points per game, with Kemba Walker, Jayson Tatum and Jaylen Brown. Gordon Hayward is at 17.3 ppg.
But leader Walker has been hobbled by a knee issue that didn't get much better in the hiatus. Hayward has announced he'll leave the NBA bubble when his wife gives berth to their baby expected in September. Tatum, the team's top performer, has concerns about getting injured after the long layoff, with a megadeal in his immediate future. It's the chief reason Wizards standout Davis Bertans is sitting out the restart. Snag the Celtics for +2500 at DraftKings:
Philadelphia 76ers
The Sixers are at +2800 to win it all, well above the +2000 it was a month ago and +1200 it was around the start of the season.
The results have a reason for that. Philly is a respectable 39-26, but that's only good for the No. 6 spot the East. Plus the restart is in Orlando, not Philadelphia. The Sixers are 29-2 at home, but a horrid 10-24 away from it.
Ben Simmons is reportedly being moved to power forward for the start. He's as healthy has he's been in a while, but learning a new position on the fly will take adjusting. They are trying to salvage a disappointing season; on paper, Philly is as good as any, but oddsmakers are banking that Joel Embiid and Simmons can't figure out their on-court differences quickly enough, which is why they can be had at +2800 with 888sport.
---
Signup to receive your daily tips & picks
Get exclusive offers, expert picks and reviews
---
Which NBA Players Are Skipping Orlando?
The following players won't be joining teammates in Orlando for the NBA restart:
Bradley Beal and Davis Bertans, Wizards: Beal will continue rehabbing a rotator cuff injury. He was averaging 30.5 ppg for Washington. Meanwhile, Bertans, the team's No. 2 scorer, is erring on the side of caution, with two previous ACL injuries as he goes into an offseason expected to be one of the more-coveted available free agents. The Wizards' chances to climb into the playoff spot have been crushed.
Trevor Ariza, Trail Blazers: Ariza was averaging 11 points and 4.8 rebounds per game. He's choosing to be with his son in the midst of a custody battle.
Avery Bradley, Lakers: Bradley will stay away to be with his family. Teammate Rajon Rondo will miss 6-8 weeks after thumb surgery but will head to Orlando at some point. That hurts the team's depth chart at PG.
Spencer Dinwiddie and DeAndre Jordan, Nets: Each player tested positive and team doctors agreed they should remain home. That's a big blow to Brooklyn; Dinwiddie was averaging 20.6 ppg and 6.8 apg, both career marks, and Jordan was adding 8.3 ppg and 10 rpg in just 22 minutes. Kyrie Irving and Kevin Durant were ruled out earlier as well.
Victor Oladipo, Pacers: Oladipo suffered a ruptured quad in January 2019. He retuned to action in the winter and played 13 games before the season was halted. It's been decided he'll continue working his way to 100% on his own rather than during the Pacers' playoff push.
Willie Cauley-Stein of the Mavericks and Wilson Chandler of the Nets are also out.
About the Author
NFL writer and expert Adam Thompson joined Bookies.com in 2019 after a successful run as senior handicapper for SportsLine and CBSSports.com. He's long been estabilshed as one of the nation's premier NFL and MLB handicappers, and his horse racing and PGA picks have produced major winners over the last 12 months.