AGA: About 7.6 Million Super Bowl Bettors to Wager Online
| | | |
| --- | --- | --- |
| | 100% Deposit Match Up to $600 | Bet Now |
With everyone researching and organizing their wagers for Super Bowl LV, the American Gaming Association on Tuesday announced that it expects a record 7.6 million wagers will be placed online, up 63% year-over-year.
A total of 23.2 million Americans plan to bet a total of $4.3 billion on Sunday's matchup between the Kansas City Chiefs and Tampa Bay Buccaneers, according to the AGA research released Tuesday. Those numbers are down from last year's estimates of 26 million Americans placing $6.8 billion in bets.
---
CHECK OUT: Our Ultimate Super Bowl 2021 Betting Guide
---
Last week, AGA President and CEO Bill Miller pointed to the importance of online sports betting and iGaming because of the coronavirus pandemic.
"The impact of the pandemic would have been far more devastating had it not been for legal, mobile gaming options," Miller said in an address. "Because of this, getting legal sports betting right has never been more important."
An expected overall drop in Super Bowl betting is almost caused entirely by coronavirus pandemic-led restrictions, the AGA reported. The largest declines anticipated is for retail sportsbooks and casual bets, like pools or squares, that are made in social settings.
The research suggests a downturn in three categories: 1.4 million plan to bet in-person at a sportsbook, down 61% from a year ago; 1.8 million plan to place a bet with a bookie, down 21%; and 4.5 million plan to place a pool, squares, or similar bet, down 19%.
---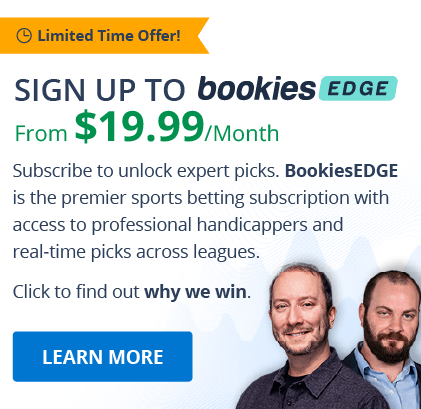 ---
Since last year's game between the Chiefs and the San Francisco 49ers, 36 million more American adults have gained the access and opportunity to safely place NFL bets in legal markets in their home state with seven new jurisdictions now live: Colorado, Illinois, Michigan, Montana, Tennessee, Virginia and Washington, D.C.
Michigan and Virginia are the first two states to go live in 2021, both launching less than two weeks ago.
"This year's Super Bowl is expected to generate the largest single-event legal handle in American sports betting history," Miller said in a news release. "With a robust legal market, Americans are abandoning illegal bookies and taking their action into the regulated marketplace in record numbers."
About the AGA Survey
Conducted by Morning Consult on behalf of the AGA, the online survey was taken between Jan. 25-27, 2021, among a national sample of 2,198 adults, with the margin of error of +/-2%, according to the release. Bettors include those who expect to place a bet online, with a bookie, with a casino sportsbook, in a pool or squares contest, or casually with family or friends.
---
RELATED: Where You Can Legally Bet on Super Bowl 2021
---
As legal betting options grow, 34% of Americans remember seeing responsible gaming messaging in the past year, up five percentage points from 2020. Super Bowl bettors were even more likely to see responsibility content, with 53% seeing responsible gaming messaging in the past year.
"This data is an encouraging sign that our efforts to ground the expansion of sports betting in responsible gaming is taking hold," Miller said. "Responsible gaming is core to legal sports betting's long-term success."
BREAKING: 23.2 million Americans plan to bet a total of $4.3B on #SuperBowlLV, according to new AGA research. COVID-19 and expanded access to legal mobile wagering will cause a record number of wagers to be placed with online sportsbooks. Full story: https://t.co/5ZOnt2OnZZ pic.twitter.com/LY4BctWAvP

— American Gaming Association (@AmericanGaming) February 2, 2021
Super Bowl Betting in NJ, PA, Colorado & Michigan
A recent YouGov survey commissioned by Gambling.com in key legal sports betting states found: