LaMelo Ball NBA Rookie of the Year Odds Tumble After Injury
| | | |
| --- | --- | --- |
| | 100% Deposit Match Up to $600 | Bet Now |
The NBA Rookie of the Year race has been turned on its head after frontrunner LaMelo Ball suffered a fractured right wrist, an injury that is expected to keep Ball out potentially for the rest of the season.
The talented 19-year-old sustained the injury on Sunday night, and the news shook up the Rookie of the Year futures odds instantly, with top pick Anthony Edwards vaulting to the top of the list at -182 and Kings guard Tyrese Haliburton seeing a slight bump to +300, right behind Ball, who remains the second choice at DraftKings at +225. He underwent surgery Tuesday and will be reevaluated in four weeks, according to reports.
Hornets rookie LaMelo Ball underwent surgery on his fractured right wrist and will be re-evaluated in approximately four weeks, leaving possibility for return this season, sources tell @TheAthletic @Stadium.

— Shams Charania (@ShamsCharania) March 23, 2021
Given that timeline, and with just eight weeks left in the season, Ball would likely have about three weeks to make up ground in the race, assuming he resumes practicing when reevaluated in late April. Charlotte may opt to keep the face of its franchise out to make sure he's fully healthy, even if the Hornets are fighting for a playoff spot.
| Rookie | Odds |
| --- | --- |
| Anthony Edwards | -182 |
| LaMelo Ball | +225 |
| Tyrese Haliburton | +300 |
| Immanuel Quickley | +1200 |
NBA futures odds are current as of publication
| | | |
| --- | --- | --- |
| | 20% Deposit Bonus up to $1000 | Bet Now |
Edwards had been playing incredibly well over the last month, but his odds didn't change much because Ball was running away with the award. Over his last 11 games, Edwards had averaged 24.1 points, 5.8 rebounds and 2.7 assists in more than 35 minutes.
Though efficiency isn't going to be Edwards' calling card, he's a human highlight reel and puts up plenty of volume statistics that carry weight in the Rookie of the Year voting. He's gaining plenty of notoriety for his dunks, including one of the best posters you'll ever see.
DUNK OF THE YEAR.

ANTHONY EDWARDS. #SCTop10 pic.twitter.com/hmnhFvldF0

— Minnesota Timberwolves (@Timberwolves) February 20, 2021
Edwards is a worthy frontrunner, but Haliburton will be nipping at his heels the entire way, especially if Ball is out for the season. Standout Knicks guard Immanuel Quickley also saw his odds improve from +2500 to +1200. Should Ball's injury be confirmed as season-ending, the odds could shift further. He was -400 before the injury.
Haliburton Provides Solid Value
Whereas Edwards is all flash and little efficiency, Haliburton is as efficient as rookies go while providing very little flash. His game is almost boring, which is just fine by the Kings' standards. The 21-year-old has averaged 12.4 points, 3.5 rebounds and 5.1 assists in just under 30 minutes per game this season.
However, he's also shooting better than 47% from the field, 41% from deep and 85% from the free-throw line. He's also an excellent defender, can play both guard spots, and takes care of the ball. He isn't flashy, but Sacramento doesn't need him to be.
He also showed in his first game post-Ball announcement that Rookie of the Year won't be a one-man race: Haliburton scored a career-best 28 points on 11 of 15 shooting in a win over the Cavaliers on Monday. He recently entered the starting lineup because of a Marvin Bagley injury and Haliburton's numbers should only continue to improve if he stays there.
---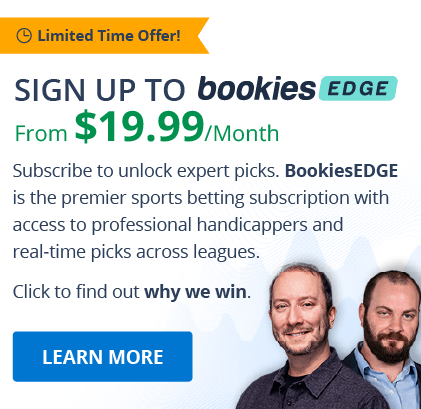 ---
Could Ball Still Win Rookie of the Year?
If Ball is done for the season, he'll have finished his first campaign in the NBA with averages of 15.9 points, 5.9 rebounds and 6.1 assists in 28.6 minutes. Those numbers are certainly Rookie of the Year-worthy, but he also appeared in just 41 games.
The current record for fewest games played by a Rookie of the Year is held by Patrick Ewing, who missed 32 games for the Knicks in 1986. Even in a shortened 74-game NBA season, Ball will wind up missing 43% of the 72-game season.
His only chance would be a return to action.