10 Best Futures To Bet When Online Massachusetts Sports Betting Goes Live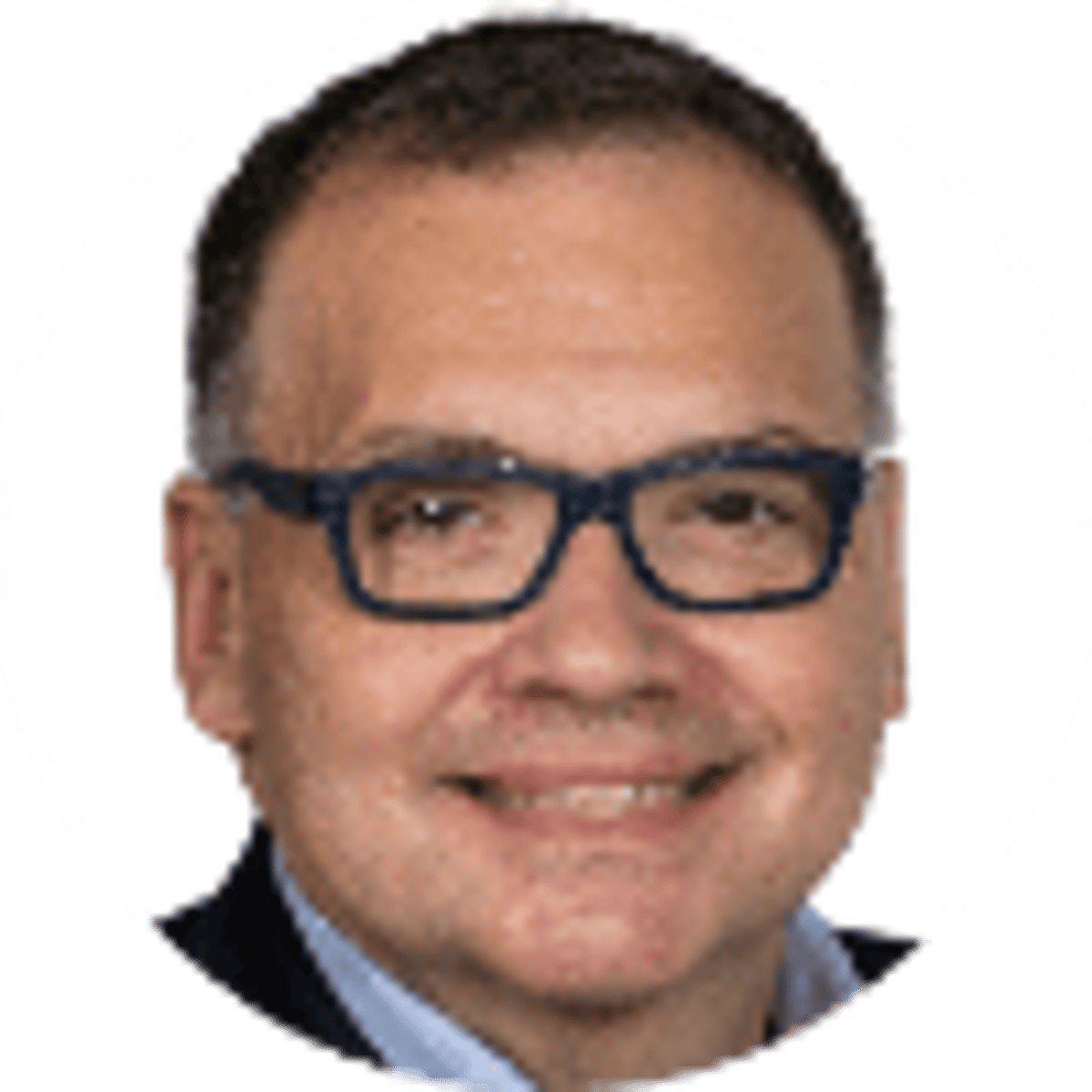 By Bill Speros | 37 mins
BetMGM

Get $200 in Bonus Bets when you Bet $10 on March Basketball

Bet Now ➜

Visit BetMGM.com for T&Cs. Must be 21+ to wager. MA Only. New Customer Offer. All promotions are subject to qualification and eligibility requirements. Rewards issued as non-withdrawable bonus bets. Bonus bets expire 7 days from issuance. In Partnership with MGM Springfield. Play it smart from the start with GameSense. GameSenseMA.com. Gambling Problem? Call 1-800-327-5050 or visit gamblinghelplinema.org.

3

PLAYERS REDEEMED TODAY!
Mobile Massachusetts sports betting begins at 10 a.m. on March 10. Those over 21 in the Bay State will be able to bet on the Boston Celtics, Red Sox, Bruins, and New England Patriots from their favorite mobile device or anywhere within the state with an internet connection.
It doesn't matter that only two of those teams are currently playing in season, because futures markets allow you to wager on your favorite teams all year round.
We have 10 futures bets on the four major pro teams in the Commonwealth that you should consider once you download your favorite Massachusetts betting apps and begin betting online from March 10. It always helps to plan ahead.
The Patriots have not won a playoff game since Super Bowl 53. While Bill Belichick no longer has to worry about being one-upped by Tom Brady in Tampa, the Patriots missed the playoffs last season. Second-year QB Mac Jones saw his production slip significantly while his attitude regressed to that of a petulant teenager. The Patriots brought back Bill O'Brien as offensive coordinator in a effort to reverse the slide.
The Red Sox return to Fort Myers this spring coming off another last-place finish, their second in three years. Ownership and upper management faced the ire of fans this offseason following the departure of Xander Bogaerts. During a fan meeting, principal owner John Henry triggered the crowd when he complained that "it's expensive to have baseball players."
Fan support of the ownership group hasn't been this low since Henry and his partners bought the team in 2002.
---
RELATED: Massachusetts Online Sports Betting To Launch March 10
---
Bruins, Celtics In Contention For Titles
The Bruins and Celtics are in contention for championships this season. Boston boasted the best record in the NHL and NBA at each league's All-Star break.
Regular season success is no guarantee in the postseason. In the NHL, the Presidents' Trophy awards the team with the most points. Boston reached 80 points this season after just 47 games, an NHL record. The Bruins are primarily powered by Patrice Bergeron, Brad Marchand, and David Pastrnak. Boston was the first team in the league to reach 90 points, too.
But the last time the Bruins won the Presidents' Trophy in 2020, they were bounced in the second round of the playoffs in the Toronto bubble.
Jayson Tatum and Jaylen Brown have the Celtics battling the Milwaukee Bucks for home-court in the NBA Eastern Conference. The teams were separated by a half-game at the break. Boston was 44-17 after its first 61 games. All-Star Game MVP Tatum and his sidekick Brown are leading the charge toward Banner 18.
So what is a Bay State futures' bettor to do? Here are our 10 best futures bets to make concerning the Red Sox, Celtics, Bruins and Patriots for their current or upcoming seasons. You can make these bets from March 10 in the Bay State.
Expect to see Massachusetts sportsbook promo codes in the buildup to launch day and after March 10, with FanDuel already offering $100 in bonus bets to those who sign up in the state now.
Boston Red Sox
Red Sox Over 77.5 Wins
Odds: -110 at BetMGM ➜
The Red Sox are +6000 to win the 2023 World Series, +3000 to win the American League and +2000 in the AL East. Those numbers are tempting but even Red Sox management is being realistic with expectations. We're backing Boston over 76.5 wins when retail betting began in Massachusetts at Encore Boston Harbor. Many others have already done the same.
Boston's win total has edged up to 77.5 thanks in part to positive vibes about Chris Sale and others in Fort Myers. The Red Sox will hit this number with another last-place, 78-win season. We think there's still room for this number to edge up to as high as 79.5 before the season (assuming there are no major setbacks in terms of injuries in Florida.)
If the Red Sox can get serious innings out of Sale and some stability in the bullpen, Boston could land well north of 80 in the win department.
Red Sox To Make The Playoffs
Odds: +300 at DraftKings ➜
In the past 11 seasons, the Red Sox have finished in last place an amazing five times: 2012, 2014, 2015, 2020, and 2022. A year after the 2012 season, Boston won the World Series. In 2016, Boston won the AL East. And in 2021, Boston took the Wild Card and reached the ALCS.
So history tells us Boston is going to rebound. This is a nice value play to bank on without sweating out a balanced AL East.
Triston Casas: American League Rookie Of The Year
Odds: +900 at BetMGM ➜
Triston Casas irked his teammates last season with his unique pre-game rituals, which included sunbathing topless in the outfield and napping on the floor of the clubhouse. Casas has been on the Baseball Intelligentsia's radar since being drafted in 2018. First base for the Red Sox is prime real estate. Casas, in his best iteration, is a power-hitting lefty who could give much-needed pop to Boston's lineup.
If he stays healthy, Casas could play in 150+ games. He'll have plenty of opportunity to make a splash at the plate. This market is usually overvalued and is among the most wide open this year. This is a value play, but his price could spike if he impresses early.
Rafael Devers Under 32.5 Home Runs
Odds: -110 at DraftKings ➜
Raffy Devers signed a 10-year, $313.5 million extension this offseason, making him the highest-paid player in Red Sox history. With the departure of Bogaerts, Devers is the clear and undisputed face of the franchise. Opposing pitchers still try to get Devers out with fastballs, but he's started to catch up.
Devers' primary focus in Fort Myers has been on his defensive play. Devers will be batting third and will face plenty of pitchers out of the stretch. He'll get a lot of walks whenever there's a runner on second and first base is open. He's nicely sandwiched between a pair of right-handed hitters in Kike Hernandez and Justin Turner.
However, Devers has gone over this number once and the Red Sox are paying him to push runners across the plate, not to swing for the third-deck in Yankee Stadium. Last year, Devers had 47 doubles and 27 home runs. The year before, he had 37 and 38. But his strikeouts fell from 143 to 114. More doubles. Fewer strikeouts. Less than 32.5 home runs.
Boston Celtics
Celtics To Beat The Denver Nuggets In NBA Finals
Odds: +1600 at BetMGM ➜
Boston is -2000 to win the Atlantic Division, +115 to win the East and +300 to win the NBA Finals. Those numbers are simply too high considering the level of competition, the time remaining in the season, and the opportunities elsewhere. We're looking for some NBA betting value instead and like the Celtics to beat the Nuggets in the West.
Denver has the tools to get through the caldron that is the Western Conference. Back Boston at +1600 to beat Denver in the NBA Finals. The other play for those who like Boston to cop Banner 18 this season is +900 by beating Phoenix in the Finals.
Joe Mazzulla Coach Of The Year
Odds: +175 at BetMGM ➜
We're surprised this number isn't higher. Mazzulla has helped the Celtics and their fans quickly forget about Ime Ukoda, who was suspended for the entire 2022-23 season after a sexual misconduct episode with a female staff member. Sexual harassment allegations also surfaced and Udoka was reportedly fired when Mazzulla had the interim tag removed in mid February.
Since the team's media day, which fell less than 72 hours after news of Ukoda's miscreant behavior was first made public, Mazzulla has been calm and steady in keeping the Celtics balanced and focused. He's been able to juggle both Tatum and Brown, both of whom are having the best seasons of their careers. Now the team's permanent head coach, Mazzulla has the job in Boston as long as he wants it. And this award will cap off a solid season for his career.
Boston Bruins
Bruins Win Stanley Cup & Bruins Win Eastern Conference
Odds To Win Stanley Cup: +500 at BetMGM ➜
Odds To Win Eastern Conference: +300 at BetMGM ➜
We're all-in this season. Yes, we are well aware of the perils of a successful regular season when it comes to this team. The 1971 Boston Bruins were arguably the best team in the franchise's 99-year history. They had 10 players who scored 20 or more goals. Bobby Orr never stopped soaring from scoring the final goal of the 1970 Stanley Cup Finals with 117 points and Phil Esposito potted 66 goals. They amassed 119 points.
But they got bounced in the first round of the playoffs by the Montreal Canadiens and their rookie goaltender Ken Dryden. We raise this bit of unpleasant history to acknowledge the very real possibility – at least according to history – that the Bruins could flop in the postseason. We just don't see it this year, especially after the addition of some thuggery from the Washington Capitals at the trade deadline.
Boston is a truck, or a train that hasn't derailed. They balance firepower with solid goaltending and now a refurbished defense. GM Don Sweeney knows what's ahead in the East come playoff time and he's moved to deal with it. Bergeron, Marchand, Pastrnak and the rest of the Bruins' veteran core know what slipped away in 2019. They don't want to see it happen again.
Atlantic Division To Win The Stanley Cup
Odds: +190 at BetMGM ➜
If you want a hedge in case the Bruins wilt in the spring, this is a solid play. This buys you the Bruins, Lightning and (by some miracle) the Maple Leafs, three of the top five teams in the East. The Lightning have won the Stanley Cup in two of the past three years and have reached the Finals three years straight.
The Leafs haven't won the Cup since 1967, but who's counting?
New England Patriots
AFC East To Win The Super Bowl
Odds: +475 at BetMGM ➜
The Patriots are +6000 to win the Super Bowl and +3000 to win the AFC. Those are wasteful wagers at any price. You could lay some fun money on Mac Jones at +7500 to be MVP, but you'd be better suited playing Powerball.
Team win totals and divisional odds are not available yet. But this play buys you the Bills, still chasing their first Super Bowl title, and the Dolphins, who nearly knocked out Buffalo this past season in the playoffs with their third-string QB.
About the Author

Bill Speros is an award-winning journalist and editor whose career includes stops at USA Today Sports Network / Golfweek, Cox Media, ESPN, Orlando Sentinel and Denver Post.
Our trusted sports betting partners bring you safe and fun playing experiences