10 Biggest Betting Stunners, Stories & Near-Misses of 2010s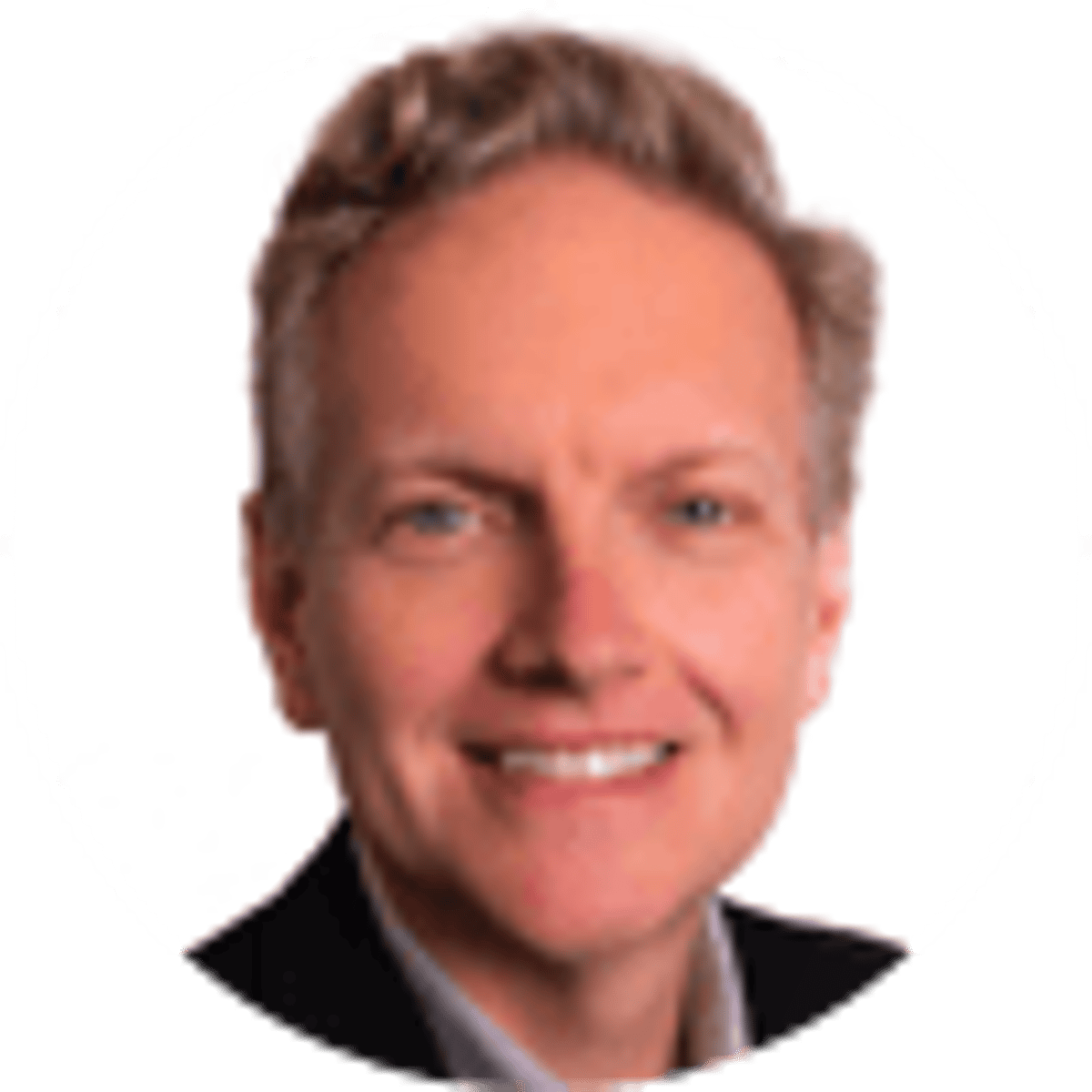 By Brant James | 9 mins
For many, the decade of the 2010s – and the entire history of modern sports betting in the United States in many ways – truly began when six Supreme Court justices deemed the Professional and Amateur Sports Protection Act unconstitutional in May 2018.
But there were epic sports and sports betting moments even when Nevada had the legal business all to itself, and as the end of the "10s" looms, Bookies.com presents the sports betting moments of the decade. They include bets of yore, upset stories that made them possible, and the players on and off the fields who wrote the backstories.
---
RELATED: The Biggest Upsets, Bad Beats & Covers of 2019
---
World Stage: Leicester City wins EPL at 5000-to-1
It's still absurd, really. Leicester City's 2015-16 English Premier League championship is truly an aberration, a blip amid a run of titles won by mega-spending soccer corporations Manchester United, Manchester City and Chelsea. That's not to say it was luck. The transformative play of Jamie Vardy and Riyad Mahrez, and the masterful coaching of Claudio Ranieri in piling point upon point as cynical English scrutiny nearly demanded a collapse is one of the truly fascinating and impressive.
A preseason betting slip on the Foxes to win a first English title win after 132 seasons should have been good for nothing more than a laugh or a bookmark by Christmas.
5000-to-1. Maybe +500000 was generous for a team that spent half of the previous season staving off relegation and finished 14th. But in holding off runner-up Arsenal by 10 points, Leicester City crafted the type of story both that romantics can love and bettors can brag about long after the money is spent.
Honorable Mention: Japan (+6600) defeats South Africa in 2015 Rugby World Cup.
---
Pure Madness: 16-seed UMBC beats 1-seed Virginia
A No. 16 seed had never beaten a No. 1 in the NCAA Tournament (as in 0–for-135), making the Retrievers' +2500 odds entering the 2018 tournament first-round game look almost like a value. They were, and then some. UMBC not only won but trounced Virginia, 74-54, quaking office pools and parlays alike.
Not for one bettor at the Venetian, though.
Here is the $800ML that was placed on UMBC at the @CGTechnology_ book at the @VenetianVegas wins 16k pic.twitter.com/TLWY8dHyBm

— Jason Simbal (@jsimbal) March 17, 2018
William Hill wrote 134 winning tickets for more modest sums.
Honorable Mention: VCU beats Kansas (-10.5) in 2011 Elite Eight.
---
Just Super: Patriots Ruin the Party in Super Bowl LI
There's a guy at your gym who probably wore the t-shirt for four years: Falcons 28, Patriots 3. It befit both the zest of a fan base so over-served with success in the last decade and the other that is so used to losing things, often in cruel and odd ways. Just ask the next person you see in a Braves hat for a summation. Atlanta somehow lost two NHL teams, for goodness sakes.
In Super Bowl LI, now one of the low unholy days of Dirty South sports memory, Atlanta lost a 25-point lead just 23 minutes, 31 seconds from a first Lombardi Trophy.
James White capped the first drive of overtime with a two-yard touchdown run to culminate a 34-28 win and gave the Patriots their fifth title. It also cost rapper 2 Chainz $100,000, according to his foggy postgame video in which he implored viewers to "let me mourn." That the 17-2 Patriots covered the three-point spread and hit the over of 57 seemed to make him mourn even deeper.
Honorable Mention: The Eagles win Super Bowl LII at +4000 preseason odds, stunning the Patriots.
---
Comeback Story: Tiger Woods win 2019 Masters
Golf fans love Tiger Woods. So do occasional golf fans. So do golf bettors. Occasional golf bettors adore him.
Rallying on Sunday, the legendary, fallen and legendary-again 43-year-old claimed his fifth Masters and first since 2005 in April 2019. And in doing so, Woods proved very good for the sports betting industry.
A moment between a father and a son.#themasters pic.twitter.com/Ft0ta2mD5o

— Masters Tournament (@TheMasters) April 14, 2019
Woods' win in the 2018 PGA Tour championship had tickled interest in his career and golf wagering markets, making him an early Masters favorite. His made-for-gamblers match-play event against Phil Mickelson was a solid try worth revisiting despite hiccups.
---
Hold All Tickets: Maximum Security Derby Win Stripped
Twenty-two minutes after the most important thoroughbred horse race in the world, Maximum Security was stripped by stewards of his victory, flipping the 2019 Kentucky Derby win from the 9-2 pick to 65-to-1 long shot Country House. It marked the first time in the 145 runnings of the race that the winner was disqualified because on an in-race infraction.
Penalized for interfering with other horses and creating a potentially catastrophic situation in the final furlongs, Maximum Security created a multi-million-dollar jolt through the pari-mutuel wagering system. TwinSpires refunded win bets on Minimum Security up to $10, ostensibly for positive publicity. The company took $6.2 million nationally in win wagers on the colt, with bettors losing around $9 million.
An explanation of Maximum Security's #KyDerby disqualification. pic.twitter.com/vf8AN4qvD2

— Kentucky Derby (@KentuckyDerby) May 4, 2019
A few adventurous Country House bettors cashed in, but the race served as another example of how the age of replay can affect not only sports results, but sports betting results.
Honorable mention: Rams-Saints pass interference no-call, 2019 NFC title game. One of the all-time bad calls essentially cost the Saints a trip to the Super Bowl and resulted in an NFL rules change.
Didn't See it Coming: Howard beats UNLV (-45.5) Outright
The biggest win against the spread in college football history was also the biggest in historically black college football history, as the Bisons snubbed a massive spread to defeat the school representing the gambling capital of the United States. According to The Undefeated, a Howard bettor turned $100 into $55,000 on this September day in 2017.
Caylin Newton, Cam's younger brother, did most of the damage, running for 190 yards and 140 passing and turning his third score into the winner with a rush late in the game.
Howard stuns UNLV, 43-40.

Howard's QB?

Cam Newton's little brother, Caylin. He rushed for 190 yds, 2 TDs + passed for 140 yds, TD tonight.

— NFL Draft (@NFLDraft) September 3, 2017
Honorable mention: Louisiana-Monroe beats No. 8 Arkansas (-30) on the road in overtime to open the 2012 season.
---
Should Have Seen It Coming: Virginia Tech Stunned Twice
Virginia Tech was a dynamic program in the 1990s, churning out wins and scores of NFL players. But in the last decade the Hokies were victimized by two high-profile upsets by FCS (and equally painfully) in-state schools.
In 2010, a Hokies team that finished 11-2 and played in the Orange Bowl, was befuddled 21-16 by FCS James Madison, which entered as a -33.5-point underdog. The Dukes scored the final nine points to join Appalachian State as the only FCS team to upend a ranked FBS team. In 2018, No. 13 Virginia Tech went to Old Dominion as a 28.5-point favorite but fell 49-35 to a Monarchs team that had never beaten a Power Five opponent.
---
Cold Sweats: Golden Knights Nearly Break Vegas in 1st Season
The prospect of a top-level professional team in the national center of gambling had been anathema to stodgy observers and commissioners alike, or so went the supportive reasoning, Vegas' population was too transient to support its own team and too focused on spectacle to settle in for the long haul with a franchise.
The NHL came to Vegas in 2017 – and to legal sports betting, post-PASPA – despite the early protestations of commissioner Gary Bettman, and the result has been unabashedly a win for the city and its reputation. Golden Knights jersey's adorn bartenders and waitresses on game nights and stickers and magnets plaster the city like show billboards.
An unprecedented first-season run to the Stanley Cup undoubtedly helped mint the team in the hearts of local fans, as did a bevy of single-game winning bet and futures wagers – some as large as +50000 to win – that looked like vesting portfolios until the Knights fell to Washington in the Stanley Cup Final.
---
Pugilistic Payouts: Ruiz Upends Joshua
Mayweather-McGregor was a fascinating study on public and sharp money, but ultimately, the guy with the rightfully large opening line – Floyd Mayweather – did what he was supposed to do at a lesser number (-400).
The most impactful boxing event of the decade and a huge boxing upset, therefore was Andy Ruiz Jr. at +800 knocking out Anthony Joshua. It was not supposed to happen.
Honorable Mention: Holly Holm KOs Ronda Rousey in 2015 in a massive UFC upset. Holm was +800.
---
Big Story That Will Get Bigger: PASPA Repealed
On May 14, 2018, word began percolating through the cabal of New Jersey lawyers and politicians who prosecuted the pursuit of legal sports betting in their state that the battle was won. Monmouth Park operator Dennis Drazin learned through an app that the Supreme Court had struck down the Professional and Amateur Sports Protection Act. Former Gov. Chris Christie was called by Ted Olson, a lead lawyer on the eight-year travail.
Delaware won the race to the betting window to begin accepting regulated wagers within its borders, but New Jersey followed in July. Entering 2020, 20 states are now on board.
---
Check out the full list of
New Jersey sports betting sites
---
Sports betting as a pastime has been contorted for the purposes of many parties either seeking it, hoping to benefit from it or mitigate it. It's been viewed as a tax-generator by amenable politicians, a ratings driver by sports leagues and television networks, and a potential cause of harm by some. But from any angle, it's now part of the American sports experience.
About the Author
Brant James has written for SI.com, ESPN.com, USA TODAY and the Tampa Bay Times, among other publications.
Our trusted sports betting partners bring you safe and fun playing experiences