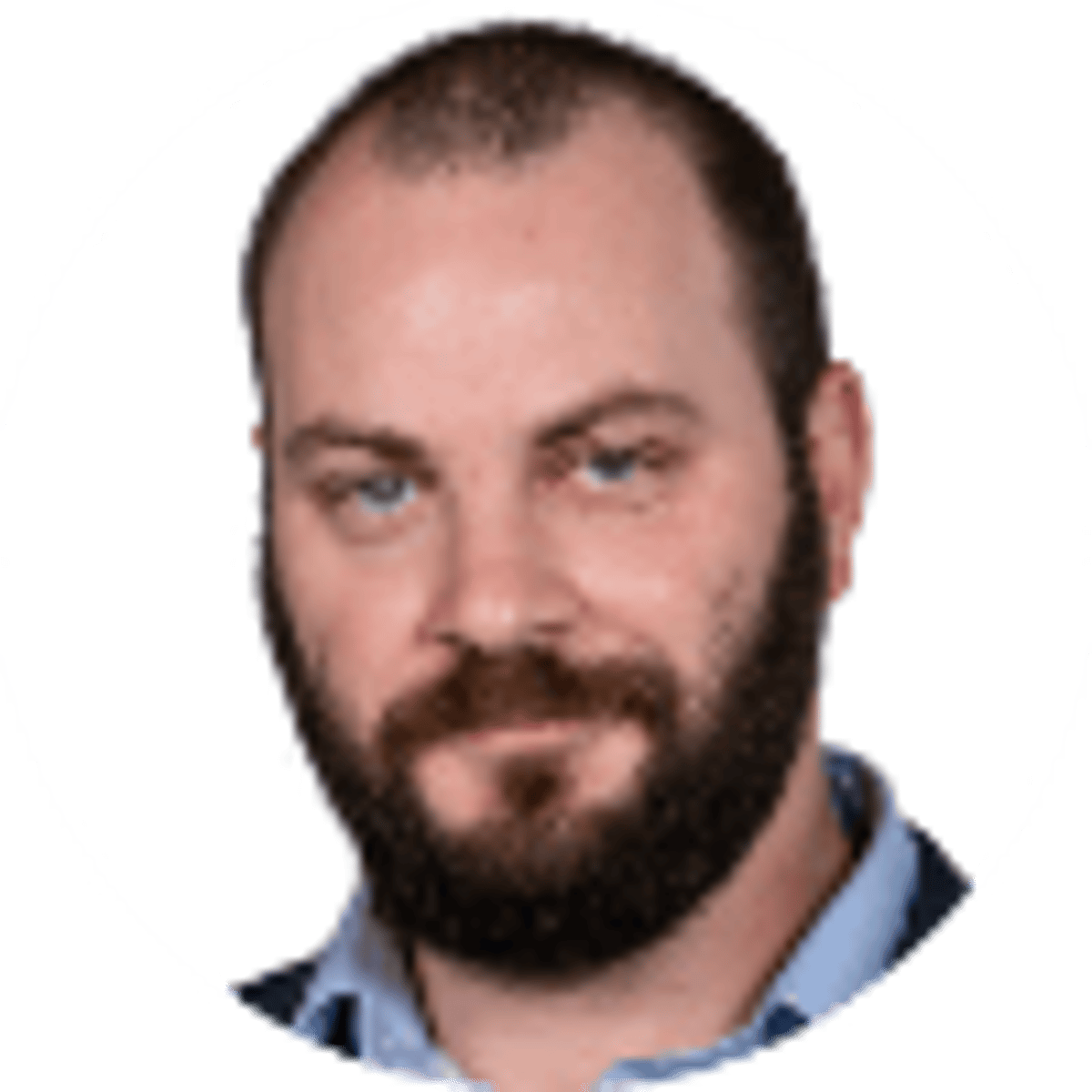 By Dan Kilbridge | | 10 mins
Bets Of The Year: Biggest Upsets, Bad Beats & Covers of 2019
6
PLAYERS REDEEMED TODAY!
Looking back, 2019 could be considered the year that sports gambling officially went mainstream in the U.S. As individual states made huge progress and legislation passed across the country, it became clear that the gambling revolution has arrived.
Coverage of betting evolved right along with it. Gone are the days of the wink-and-nod references on broadcasts. Bettors like "Mattress Mack" and huge parlay tickets gained national attention and stories like the Antonio Brown NFL saga took form through a gambling lens via futures odds.
These are among the biggest bets and stories that helped shape the biggest year in U.S. sports betting history. As we look back at the top bets, worst beats and controversial calls, we wanted to showcase the stories that resonated most beyond the bottom-line finances.
With that in mind, here's a look at our best bets of 2019:
Best Moneyline Bet: Detroit Tigers (+435) Over Houston Astros
The Tigers 2-1 win against the Astros was the largest upset in MLB in the last 15 seasons. pic.twitter.com/fU3s46uwfJ

— ESPN Stats & Info (@ESPNStatsInfo) August 22, 2019
The line for this Aug. 21 ballgame in Houston generated plenty of buzz even before first pitch. Houston was a colossal favorite with Justin Verlander on the mound and looked like a sure thing to cash on the moneyline. The Astros were hovering around -550 but the number seemed irrelevant. No way the woeful Tigers could sniff a win with 3-13 Daniel Norris on the bump.
The sure thing went up in flames when John Hicks smoked a 95-mph Verlander fastball over the left field fence to give the Tigers a 2-1 lead in the top of the ninth inning.
? JOHN HICKS FOR THE LEAD ? pic.twitter.com/Y8x1FhQAyP

— Detroit Tigers (@tigers) August 22, 2019
Robinson Chirinos gave Astros bettors hope on a double with two outs in the bottom of the ninth, but it was short-lived. Chirinos was thrown out while trying to stretch a triple to complete the cycle. That secured the biggest baseball upset in more than a decade and huge profits for Tigers bettors. It was the biggest MLB upset in 15 years, and the mainstream coverage it generated shows just how far the sports betting world has come since.
---
Best Betting Promotion: Mattress Mack
Mattress Mack is a marketing genius when it comes to his future bets on the Astros.

He's using sports gambling as PR driver for a zero risk proposition, alternative insurance policy for Gallery Furniture promotions

This isn't a sports betting story; its a business lesson

— Todd Fuhrman (@ToddFuhrman) October 29, 2019
What started as a wacky attention-grab from a slick mattress salesman quickly evolved into one of the biggest gambling stories of the year. Jim "Mattress Mack" McIngvale ran a promotion out of his furniture stores in Houston promising to reimburse everyone who bought a bed during a certain time if the Astros won the World Series.
Once the postseason started, McIngvale's hunt for legal bookmakers that would take huge bets as a hedge on his mattress promotion became the bigger story and shed light on the entire process.
McIngvale didn't cash in on the Astros bets as the Washington Nationals won in seven games, but he sold a ton of mattresses and generated headlines on a different side of the sports betting world
---
Biggest Controversy: Rams-Saints Pass Interference
NO FLAG??? WHAT A JOKE. pic.twitter.com/sxrCsBP2cq

— Will Brinson (@WillBrinson) January 20, 2019
This was bad. So bad that the NFL changed a long-standing rule and now allows replay review on pass interference calls. It's no comfort to Saints fans who had their hearts ripped out with a 26-23 overtime loss to the Rams. The officiating crew which didn't call pass interference on a decisive fourth-quarter drive faced the wrath of a city. Lawsuits were filed, billboards established. Big Injustice in the Big Easy.
Saints bettors were even more outraged, which is where our story takes a cheerier turn. Several prominent sportsbooks clearly had a feel for the room and refunded all New Orleans spread and moneyline bets.
One blown call may change a game's outcome. That doesn't mean it should change YOUR outcome.

We're paying back ALL SpreadLine and MoneyLine bets on the @Saints. Everyone will have their bets refunded as Bonus Bets. Just think of it as Good Karma. ? pic.twitter.com/oB2njgwVPS

— PointsBet Sportsbook (@PointsBetUSA) January 21, 2019
---
Best Refund: James Harden Dunk
Keeping up with the sprit of the holiday season, Rockets moneyline bettors had every reason to complain over a James Harden dunk that was ruled a miss against the Spurs. Replay showed it was obviously a good bucket with a weird optical illusion at the end, but the Rockets were slow to challenge and the call stood.
Net swings James Harden's dunk around the rim. Refs deem it a missed shot and say Rockets can't challenge it pic.twitter.com/gl882gKCTX

— The Render (@TheRenderNBA2) December 4, 2019
San Antonio went on to win in double overtime and FanDuel ultimately decided to refund all pre-game Rockets moneyline bettors as a result of the blown call. It was the perfect play to highlight a growing concern for sportsbooks and professional leagues.
Bad calls immediately go viral on social media and create integrity questions all parties would rather avoid. These issues are only going to become more frequent as individual states continue to legalize sports gambling. It's an ongoing discussion for a clear problem with no easy solutions.
---
Chalkiest Parlay: Alabama, Georgia, Patriots, Cowboys
Once upon a time, parlays were strictly low-risk, high-reward moves. Throw a few bucks on the table and hope for the big payout. Legalized sports gambling is changing the narrative in a hurry. Nowadays it's not uncommon to see players bet thousands of dollars on big parlays in ways that make Las Vegas lifers shake their heads in disbelief.
Pix-burg... what would yinz think? ? pic.twitter.com/KDkKwc4Z2L

— Jimmy Vaccaro (@JimmyVaccaro) October 28, 2019
Take, for example, the four-team, $10,000 parlay Jimmy Vaccaro accepted last month at South Point Casino. The bets – Alabama -38.5, Georgia -14, Patriots -23, Cowboys -21.5. These aren't just favorites, but four of the heaviest-bet teams in the nation. The parlay hit for a $110,000 payout.
Vaccaro used to see these types of bets maybe once a year. Now they're commonplace as newcomers continue to change the market with eye-popping wagers.
---
Best Futures Bet: Joe Burrow Heisman Trophy
The site @PropSwap just got a Joe Burrow Heisman ticket listed.

The bet was $300 at 75-1, and would win $22,500. It was made in August at SouthPoint.

Current price on the ticket is $8,600.

Burrow is currently +125 at Caesars.

Would you take it? pic.twitter.com/RkT27DGMQc

— Ben Fawkes (@BFawkesESPN) November 7, 2019
LSU quarterback Joe Burrow wasn't just a Heisman Trophy longshot this summer. He was barely on the board. The Ohio State transfer was available at some operations around +7500, lost in the conversation with heavy-hitters like Tua Tagovailoa, Jalen Hurts, Trevor Lawrence and Jonathan Taylor.
Burrow first became a serious contenderafter an early-season upset win at LSU and never looked back.
The value is hard to believe in retrospect, as Burrow played his way to odds around -1000 by season's end. Burrow's record-setting season handsomely rewarded several futures bettors. And there's sure to be a big carry-over effect next year as everyone keeps a closer eye on Heisman odds trying to find the next Burrow in the rough.
---
Biggest Movement: Antonio Brown
The Next Chapter: Antonio Brown and GM Mike Mayock got into it Wednesday, and the team is now planning to suspend its star wide receiver, league sources tell ESPN.

— Adam Schefter (@AdamSchefter) September 5, 2019
Antonio Brown's offseason move to Oakland sparked a huge shift in NFL futures odds and created serious anticipation of the drama to come. We had no idea just how many crazy turns his story would take in the months that followed, dragging sportsbooks along for the ride as oddsmakers tried to keep up with the daily TMZ antics.
Will not be playing in the @NFL anymore these owners can cancel deals do whatever they want at anytime we will see if the @NFLPA hold them accountable sad they can just void guarantees anytime going on 40m 2 months will see if they pay up !

— AB (@AB84) September 22, 2019
From the helmet fiasco in Oakland to his one-night-only stint with the New England Patriots, Brown continued to change the betting market in unprecedented fashion Those Raiders futures tickets went up in smoke, but the move to the Patriots created additional value on contenders such as the Baltimore Ravens and Green Bay Packers that could have a lot of folks grateful for Brown's market-changing season come February.
---
Best Bad Beats Day: NFL Week 15
Not all bad beats are created equal. That was especially true in Week 15 of the NFL season, which featured three of the worst breaks you'll see on a football field just hours apart. The stars aligned just right for an all-time bad beats day, beginning with a 30-10 Seahawks lead with less than five minutes to play in Carolina.
The Panthers scored two garbage-time touchdowns for a 30-24 final, screwing anyone who had the Seahawks -6.5 and creating a terrible push for those at -6. That was relatively mundane compared to what happened next.
The Washington Redskins were poised to beat the Philadelphia Eagles in the closing minutes. If not outright, the +6.5 spread was still a lock. Until it wasn't.
Redskins +6.5. Bad beat for the ages. pic.twitter.com/JVGq3mwJRv

— Rudy Gersten (@DCBarno) December 15, 2019
Things got even crazier from there. Under bettors were counting their cash on a 49.5 total as the 49ers led the Falcons, 22-17 with two minutes to play. Atlanta scored with two seconds to go to bring the total up to 45. Then, the unthinkable.
BRUTAL bad beat pic.twitter.com/TLBwCGCWk3

— Clayton Panzeri (@ClaytonPanzeri) December 16, 2019
---
Best Homer Bet: Shane Lowry British Open
Irishman Shane Lowry had a storybook week winning the British Open at Royal Portrush for his first major victory. His runaway performance sparked celebrations from Belfast to Cork as Ireland celebrated its native son's upset victory.
The following Monday was not a celebratory occasion for Irish bookmakers, where Lowry was listed pre-tournament around +6600. Wagers big and small came pouring in as locals bet with their hearts on the relatively anonymous tour pro. They ended up wiping out the tills at several operations when the homer bet actually cashed in.
About the Author

Handicapper Dan Kilbridge writes about college football, MLB and other sports for Bookies.com after spending three years covering Tiger Woods' comeback and the PGA for Golfweek.