Bijan Robinson NFL Draft Odds: Superstar Running Back Likely 1st Round Pick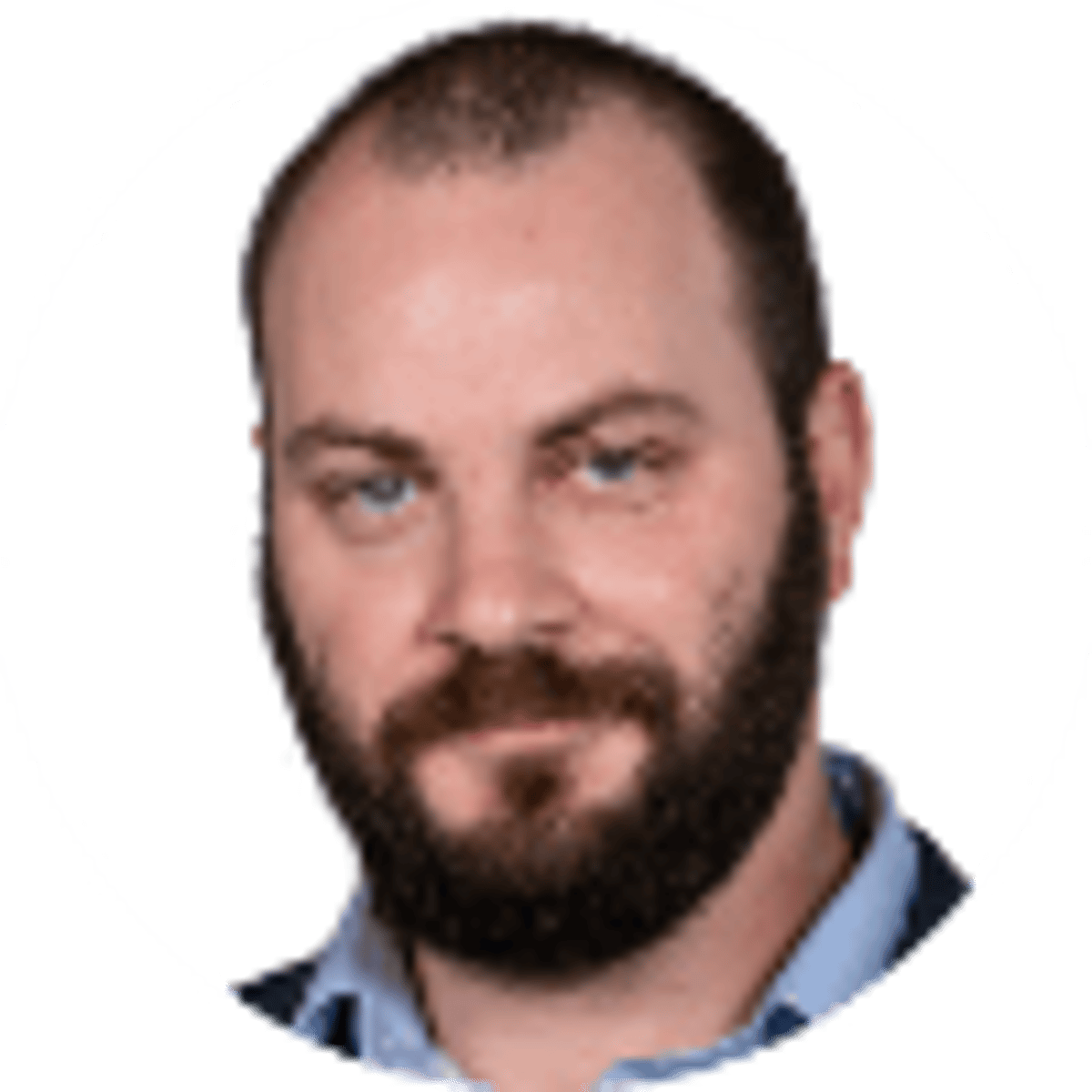 By Dan Kilbridge | 6 mins
In three seasons at Texas, Bijan Robinson rushed the ball 539 times and averaged 6.3 yards per carry. He also had 60 receptions for 805 yards and eight scores. Last year he gained 1,580 yards with 18 touchdowns.
By all accounts, Robinson is not only the top running back on the board at the 2023 NFL Draft, he's one of the premier offensive standouts across all positions. He's been compared to Saquon Barkley, and for fantasy football fans, he'll surely be the first rookie taken in drafts everywhere.
But there is zero consensus as to where Robinson might land in the NFL Draft. Running back has become a second-thought position, especially when it comes to the first round. While most agree Robinson will be an RB1 from Day One, few agree as to which team will use an early (see: 1st round) pick on him.
Maybe one day in the future a market like this will be available on Texas betting sites, but unfortunately not right now.
So instead, Bookies.com oddsmaker Adam Thompson has used his resources of NFL contacts developed over 20 years covering the league to create his hypothetical NFL futures odds on which team will be drafting Robinson at the NFL Draft.
Bijan Robinson NFL Draft Odds
Odds are for entertainment purposes only and do not reflect odds that may be available on legal betting apps.
The draft scouting report on NFL.com calls Robinson a "three-down back with exceptional talent in all phases."
If you believe the mock drafts out there, Robinson could go anywhere from No. 3 overall to the Arizona Cardinals, or as late as the second round. Likely, it's somewhere in-between.
Teams that need running backs often have other needs that can be better filled with a first-round pick. Over the last 13 NFL Drafts, only 19 RBs have gone in the first round. Over half of them proved to be Top 10 backs their rookie year, including Najee Harris in 2021 and Jonathan Taylor in 2020 (none were selected in the 2022 draft). There's been a definite trend to finding backs later in the draft, for example Isiah Pacheco in the 7th round, now a Super Bowl champion with the Kansas City Chiefs.
Robinson has been compared to Barkley (taken No. 2 overall by the Giants in 2018) and Josh Jacobs (No. 24 to the Raiders in 2019). If Robinson turns into a combo of those two guys and stays healthy, any team that drafts him in the first round will be happy with it.
---
RELATED: Which Teams Could Trade With Chicago Bears For No.1 Overall Pick?
---
Robinson could go in the teens or even higher, but there are some heavy hitters picking in the 20s that would love to add Robinson to their offense.
The Dallas Cowboys (No. 26), Buffalo Bills (No. 27), New Orleans Saints (No. 29) and Philadelphia Eagles (No. 30, which is the second of the first-round selections) may all be looking for a playmaking RB in the first round.
Dallas has Ezekiel Elliott under contract and Tony Pollard under consideration for their franchise tag. They could save $25 million by instead going with Robinson in the draft. We'll know well before draft night whether RB is likely in Dallas based on their moves with Zeke and Pollard.
The Bills' Devin Singletary is now a free agent, and 2022 second-rounder James Cook is the de facto top option for an offense and a team that is aiming for a Super Bowl 58 berth.
The Saints lose Mark Ingram to free agency, and Alvin Kamara might be going away for a while (suspension or worse) after new video and audio surfaced of an alleged assault on the Vegas Strip. No team is in worse shape in terms of the salary cap, so adding a free agent is easier said than done.
Miles Sanders is a free agent in Philly and the defending NFC champion Eagles may be inclined to spend that money elsewhere. Nobody in the NFC East wants to see Robinson in Philadelphia to pair up with Jalen Hurts, which means a possible trade up over the Cowboys or, as some have indicated, the Eagles use their early first round pick (No. 10 overall) to get him. The Eagles are one of the NFL betting favorites to win it all in 2024 at +900 with DraftKings.
The Ravens (No. 22) are enamored with running backs and reportedly aren't all in on J.K. Dobbins.
There are teams even higher in the pecking order that may jump at the chance for a plug-and-play RB.
The Tampa Bay Buccaneers begin life post-Tom Brady. At No. 19, the Bucs are unlikely to get one of the premier QBs in the draft. The next-best option might be to give their quarterback a playmaking RB to take the pressure off. The cap-strapped Bucs can save nearly $7 million in cap space by cutting Leonard Fournette.
The Detroit Lions have D'Andre Swift, a dynamic back his own right – when healthy. Jamaal Williams is a free agent and offensive coordinator Ben Johnson prefers the run to set up the pass. Detroit has the No. 9 pick that can be used on a more-pressing need and No. 18 to use on a "best available" type, i.e. Robinson.
The Field includes other teams with needs at RB, but perhaps not the clear means to get Robinson. That includes the Arizona Cardinals, who presumably won't use the No. 3 overall pick in the draft on him, and the Miami Dolphins, who forfeited their first-round pick due to tampering.
About the Author

Handicapper Dan Kilbridge writes about college football, MLB and other sports for Bookies.com after spending three years covering Tiger Woods' comeback and the PGA for Golfweek.
Our trusted sports betting partners bring you safe and fun playing experiences