Tampa Bay Buccaneers Next QB Odds: Life After Tom Brady?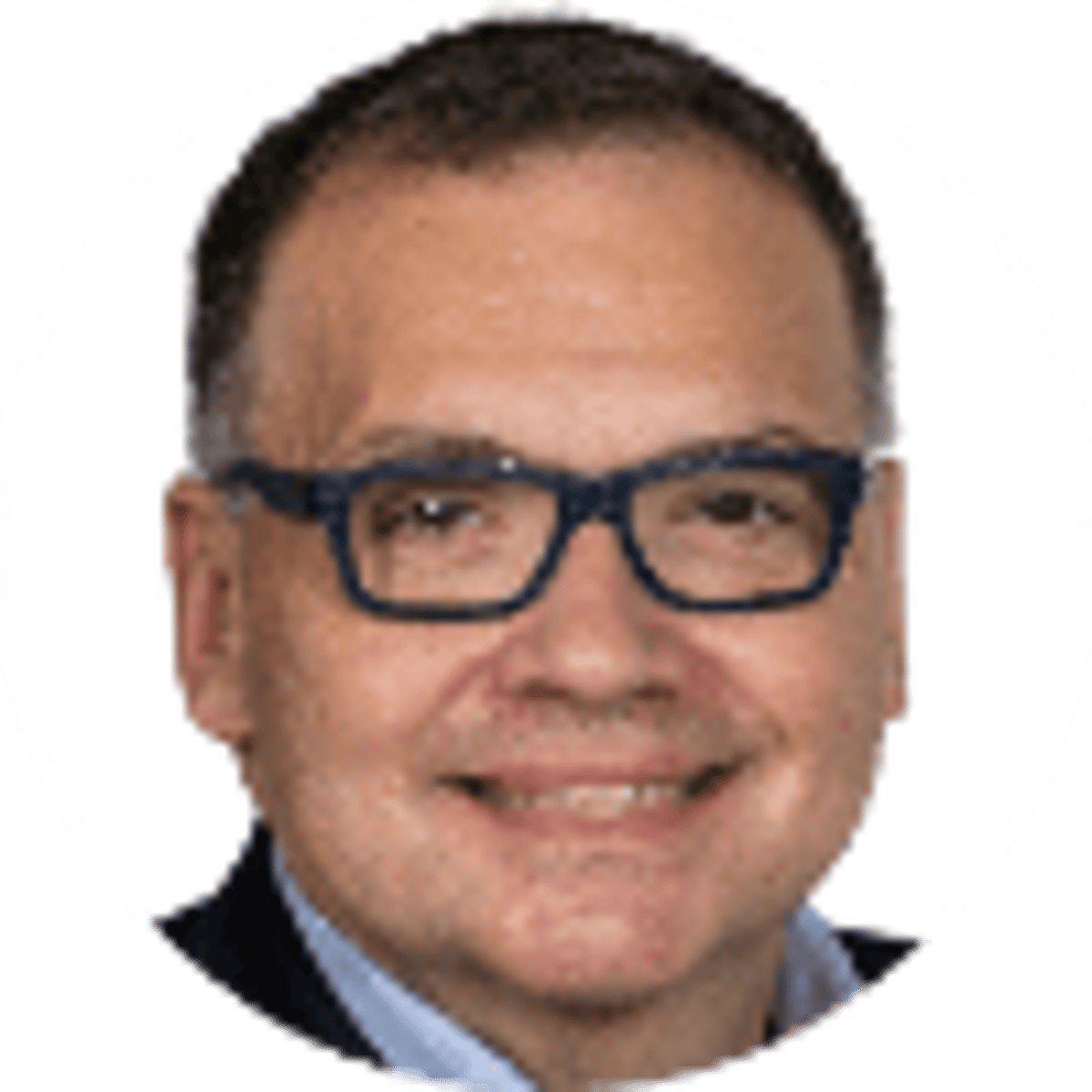 By Bill Speros | 7 mins
The GOAT is gone. Again. And Tampa Bay is searching for a new starting quarterback. Sports betting sites may soon be offering NFL betting markets on which QB will take the first snap for the Buccaneers in the 2023 regular season.
Among the names who could replace Tom Brady in Tampa Bay: Buccaneers' incumbent third-year QB Kyle Trask, Brady's former sidekick in New England Jimmy Garoppolo, former Raiders QB Derek Carr, and one-time No. 1 pick Baker Mayfield. The latest addition to our list is veteran journeyman Geno Smith, who led the Seahawks to the playoffs last season a year after Russell Wilson went to Denver.
Why Smith? The Buccaneers Wednesday hired Dave Canales as their offensive coordinator. Canales replaces Byron Leftwich, who was fired along with several other assistant coaches after the Buccaneers' tepid offensive performance in 2022. Even with Brady, the Buccaneers averaged just 18.4 PPG.
Canales had been an assistant for Pete Carroll in Seattle for a dozen seasons. Canales impressed many last season as Seahawks QB coach given the revival of Smith last season. Smith led the league by completing 69.8% of his passes and posted a 100.9 passer rating.
---
RELATED: Julian Edelman Talks Tom Brady, Mac Jones And More
---
Brady's second retirement came after 23 seasons in the NFL. He arrived in Tampa Bay 35 months ago and led the Buccaneers to a Super Bowl victory in his first year, as well as 13 wins, and the NFC Divisional Round in his second. This past season was Brady's worst as a starter in terms of overall record (8-9) but he still led the NFL and set records in pass attempts, completions, and finished third in passing yards. Brady and the Bucs were bounced 31-14 by Dallas in the Wild Card Round last month.
Brady has filed his retirement papers with the league so the Tampa Bay Buccaneers are on the clock to fill their QB1 position when the season begins again in September. Trask is the only QB on the Buccaneers signed for the 2023 season. Blaine Gabbert is entering free agency.
One option: The Chicago Bears are sticking with Justin Fields and plan to trade the top pick in the draft. A deal seems unlikely because the Buccaneers will have serious cap issues and are more likely inclined to add picks rather than deal them.
Several big-name quarterbacks will be available this offseason. Derek Carr will not be back in Las Vegas next season, having gotten his release from his contract. The 49ers, too, have said there is no place for Garoppolo. They are building their future around Brock Purdy's torn UCL and/or Trey Lance.
---
RELATED: Jimmy Garoppolo Next Team Odds
---
Who Could Replace Brady In Tampa Bay?
Here are our projected NFL odds on who will take the first snap of the 2023 regular season for the Tampa Bay Buccaneers at QB. These odds are compiled using a Bookies.com analysis of the potential candidates and other QB openings for the 2023 season.
| Next Starting QB | Odds | Implied Probability |
| --- | --- | --- |
| Kyle Trask | +300 | 25.0% |
| Derek Carr | +350 | 22.2% |
| Blaine Gabbert | +500 | 16.7% |
| Geno Smith | +750 | 11.8% |
| Jimmy Garoppolo | +1200 | 7.7% |
| Baker Mayfield | +1500 | 6.3% |
| Gardner Minshew | +2000 | 4.8% |
| Lamar Jackson | +3500 | 2.8% |
| Tom Brady | +6000 | 1.6% |
| The Field | +700 | 12.5% |
(Note: The probability of each bet is an individual, stand-alone calculation. They will not necessarily add to up 100%.)
Odds above are projected and not currently available at legal sportsbooks or betting apps. This page will be updated should odds become available.
BetMGM

Get $200 in Bonus Bets when you Bet $10 on March Matchups

Bet Now ➜

33

PLAYERS REDEEMED TODAY!
Buccaneers At A Crossroads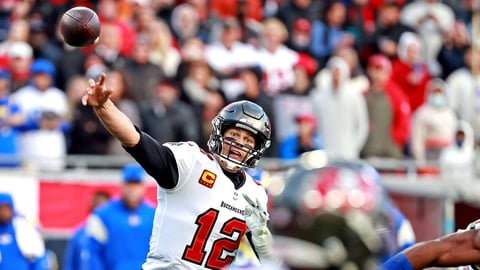 Bucs GM Jason Licht has a big job now thinking about next steps for the Buccaneers at the QB1 position.
Smith's price has moved up since the move to hire Canales. The Buccaneers have serious cap space issues, so their spend on a QB will be low. Given the success Smith and Canales enjoyed this season (Seattle reached the playoffs), a reunion in Tampa Bay is more than just a possibility.
Trask has performed well in practice and game prep these past two seasons, but the departure of Leftwich and much of the offensive staff means a lot of what he did learn is likely no longer relevant. And selling the masses in Tampa on a QB who has never started a significant game in the pros, or bringing in a journeyman passer in the wake of three straight years in the playoffs with Brady, is going to be a big ask for ownership.
The core interior of Tampa Bay's offensive line is signed and expected to be fully healthy and healed next season – barring any injuries in camp or the preseason. The Buccaneers will still have Chris Godwin and Mike Evans, and a fully-healthy Cameron Brate is a solid option at TE. Remember, it was Brate whom drunken Brady chose to target with the Super Bowl trophy two years ago – throwing it from boat to boat. Brate was cool and calm when he made that catch. He was a favorite target of Brady when healthy.
Evans could be dealt to help the Buccaneers with cap space issues post-Brady. Depending on the math, it's going to be $35 million spread out over one or two seasons. The two-year scenario would see $24 million hit this year, and an $11 million hit next season.
Breaking Down The Choices For Tampa Bay
Kyle Trask (+300): A familiar face but still untested under game conditions. Trask played at the University of Florida. This choice would be a popular one among a chunk of the fan base.
Derek Carr (+350): Carr can sling it and could offer both Evans and Godwin a strong arm and plenty of deep balls. Could Carr keep it together in a new situation with a core of younger players? He is the most talented pure passer on the board here.
---
RELATED: Derek Carr Next Team Odds
---
Blaine Gabbert (+500): He'd have to win this job in camp by a wide margin to get the nod over Trask if the Buccaneers choose to keep it in house.
Geno Smith (+900): Smith experienced a career resurgence and helped lead the upstart Seahawks (who lost their top-tier QB before last season) to the playoffs. That would be a strong selling point if the Buccaneers were to bring him from the Pacific Northwest to Florida's Gulf Coast. Just watch out against the 49ers.
Jimmy Garoppolo (+1200): If Garoppolo does not end up in Las Vegas with his former OC Josh McDaniels, look for him to land in Tampa Bay. Garoppolo cannot stay healthy, but his talent remains tempting. If Garoppolo could somehow start all 17 games in a season, he could lead most teams to the playoffs – especially in a weak division like the NFC South.
Baker Mayfield (+1500): Mayfield enjoyed a comeback of sorts in leading an injury-hit LA Rams squad toward the end of last season. He had a couple of solid games, perhaps enough to earn him another shot at a starting gig.
Gardner Minshew (+2000): Minshew was a brief hit in Jacksonville before landing as a backup in Philly. He could return to Florida with Tampa Bay.
Lamar Jackson (+3500): A Florida native, Jackson has made it clear he does not want to play in Baltimore unless the Ravens are willing to give him Patrick Mahomes-like money. The Ravens can franchise tag Jackson, which would guarantee him $32.4 million. Not a bad consolation prize. Otherwise, Jackson would have to sit out the season should he choose not to play and the Ravens decline to trade him.
Tom Brady (+4000): He's come back before.
The Field (+700): Here is where the real value lies. This includes the likes of Cooper Rush, Mike White, Sam Darnold and the potential of a rookie if the Buccaneers do choose to move up in the draft.
Our Pick For Next Bucs QB1
The best play here is Derek Carr. The Buccaneers offer a multitude of offensive targets, a solid offensive line and a tax-free state. The Buccaneers will need to add a running back in any case. Otherwise, if we were making NFL picks on this market, we'd look toward Trask or The Field.
About the Author

Bill Speros is an award-winning journalist and editor whose career includes stops at USA Today Sports Network / Golfweek, Cox Media, ESPN, Orlando Sentinel and Denver Post.
Our trusted sports betting partners bring you safe and fun playing experiences