Julian Edelman Talks Tom Brady, Mac Jones, Super Bowl 57 & Why He Bet $11,000 On The Celtics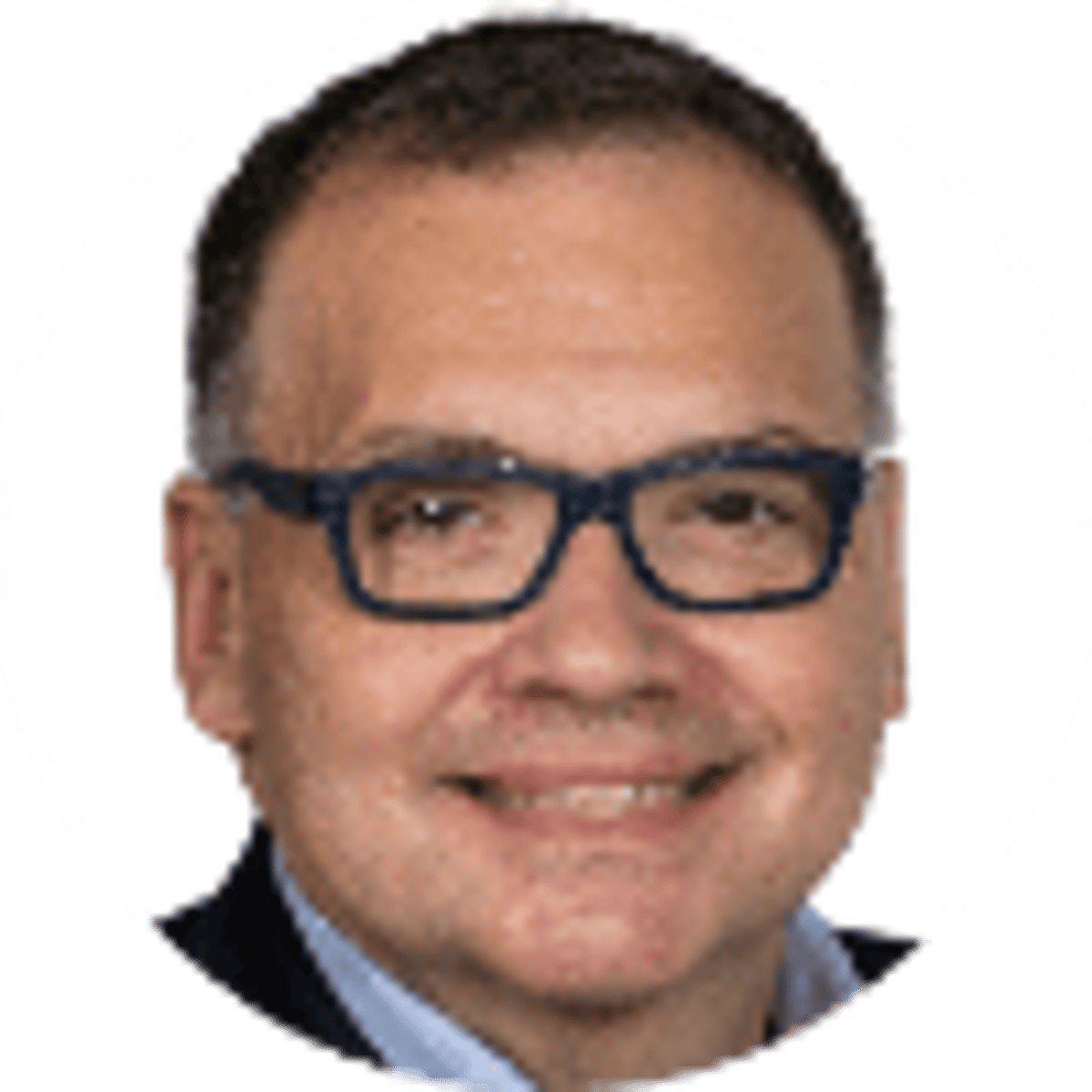 By Bill Speros | 9 mins
EVERETT, Massachusetts - Julian Edelman played 12 seasons with the New England Patriots and owns three Super Bowl rings. Edelman earned MVP honors in Super Bowl 53, the last one won by the Patriots, by catching 10 passes for 141 yards from Tom Brady in a 13-3 win over the Rams.
Edelman, 37, has made his NFL retirement official. He is now one of the faces at WynnBET and is a self-proclaimed "professional gambler." Edelman was one of the sports "legends and champions" at the WynnBET sportsbook inside Encore Boston Harbor when legal retail Massachusetts sportsbooks launched on Tuesday.
Online Massachusetts betting apps will launch in early March, according to the latest information from the Massachusetts Gaming Commission. That should be just in time for March Madness.
Edelman wore No. 11 during his pro career. He wagered $11,000 on the Boston Celtics at +360 to win the NBA title. Bookies.com caught up with Edelman between media stops and spoke one-on-one with the former wide receiver about his pal Tom Brady, the Patriots, and why he decided to back the Celtics (we hope he grabbed one of these Massachusetts promo codes first).
Here are some highlights from our conversation with Edelman and his other media stops. Edelman spoke a day before Brady announced his retirement – likely for good this time. Edelman said Brady had not informed him of his plans, adding that the GOAT now refers to Edelman as "Chatty Cathy" because of his inability to keep a secret.
Some answers have been edited for brevity and clarity.
Bookies.com: Edelman is retired and no comeback in his future. Did the decision to retire come gradually, or was there an epiphany?
Edelman: "You wake up and realize for me to go out and to play, I'd have to do so much crazy work. I'd have to miss sleep. I'd have to ignore my family. I'm not at that point in my life anymore. I mean, I always want to play. Still do. It's more of an issue of, you know, physically. I respect the game too much."
Q: What would NFL Commissioner Julian Edelman change about officiating?
Edelman: "You've got to go and evaluate all the games and look at the certain situations that have had red flags and then just invest time and money into that situation. I'm sure the league is going to take care of it. A lot of people have been talking about it. It's been getting a lot of headlines. And they're a good league where they listen to their fan base. Look at it. When everyone gets mad about overtime, they change overtime. It's just a matter of time. As far as replay, I like the assisted review. If it's a bang-bang call. If it takes too much time, let's just tell the guy."
---
RELATED: Everything You Need To Know About WynnBET Massachusetts
---
Q: Who wins Super Bowl 57?
Edelman: "I can't tell you that. Too early. Who's making bets two weeks before the game? I gotta see if there's a case or something. Some guy gets the flu. Some guy gets suspended. Some guy leaves the reservation and ends up in freaking Mexico (Editor's Note: Google "Barrett Robbins"). There's a whole lot of things. I'm a professional gambler now. You see this cuff?"
Q: That cuff was attached to a briefcase containing $11,000. Edelman placed that NBA betting money on the Celtics to win the 2003 NBA title at +360. What does Edelman like about the Celtics?
Edelman: "Well, Jayson Tatum, I mean, he's a monster. Brown, (I) like Jaylen. (Are you surprised that Tatum's getting calls against LeBron James? Is he that good?) He's that good. I mean, he's showed it these last three years and I'm excited for that next step that they're going to take. You know what I mean? They've been to The Show (Boston lost 4-2 in the NBA Finals to Golden State last season). They've experienced the situation of handling a Conference Finals or an NBA Finals. They've handled it. They've felt it. They've tasted it. They've tasted the defeat, and right now they're playing good, and they got a chemistry. You can see it on the court."
Q: Edelman and Brady's relationship transcends football. They appear together in the new film "80 For Brady." Brady has given Edelman advice on being a father, as well. How is that going?
Edelman: "He's a great father, so he's been an unbelievable help. Not just football, but in all life. Even though he calls me "Chatty Cathy."
---
RELATED: Everything You Need To Know About Barstool Massachusetts
---
Q: The Patriots struggled on offense this past season, scoring just 21.4 points per game. One player told the Boston Herald that Bill Belichick "f—ked us" because of the chaos that ensued all season without a defined offensive coordinator. Those duties were shared at times between Matt Patricia, Joe Judge and Belichick. The Patriots have brought back Bill O'Brien as offensive coordinator for next season. O'Brien and Edelman were together with the Patriots from 2009-11. Can O'Brien fix the mess?
Edelman: "He's a tough coach. He's gonna tell you how he sees it. The thing that I like about Billy O. is, it's going to allow Bill Belichick to really focus on everything else and on the team. I felt like the little things slipped away this last year. Little details. Special teams. Situation-type football. A lot of brain farts. This allows (Belichick) to sit there and say: 'All right Billy O., I know what Billy O. is. He's a former head coach, (Belichick) can bounce ideas off him. (Belichick) can think of the macro on offense. (Belichick) can focus on the macro. That's why (Belichick) is the best. He had his foot in everything last year. It's taken him away from looking at the full piece."
Q: What about O'Brien's temper and temperament?
Edelman: "They call him 'Tea Pot' for a reason. He used to yell at me a lot. In my rookie year, it was me that he would just get on. But Billy O's the kind of guy that if he shows you attention, if he's yelling at you, that means he loves you. In the times that he's not talking to you, or if he's not yelling at you, that's when you've got to be worried. He's a very emotional guy, but I'm sure he's got so much more experience than when I had him. He was a head coach. He got to go over to Alabama and see how things were in there. He's going to have so much more experience. And I mean, he was a great offensive coordinator back then. I think he's going to be having no issue."
Q: How will O'Brien and Patriots QB Mac Jones work together?
Edelman: "They have a common relationship with Alabama. Guys can think and talk the same language. It's going to be a comfortable relationship. I expect Mac to have a huge jump. Mac's a young guy. There's a couple guys that called him out, former Patriots, but that's a frustrating situation that he was in. I understand and he's learned from that. He got better as the year went on. I expect a big leap this year."
Q: What advice would you have for Jones, especially when it comes to his emotional displays and in working with O'Brien?
Edelman: "Especially with a young quarterback, you have to remember, everyone's watching you. He got better as the year went on, but I would just say: 'You got to keep your poise.' Yeah, you're a fiery guy. We all understand that. We know you love the game of football. But you're not a receiver, you're not a linebacker, you're the quarterback. You're the face of the franchise. You are the CEO of the company. So just handling that emotion is important. Billy O.? I think he's going to handle Mac just fine. They both like to work hard, and any time that kind of chemistry comes together, I think good things come out of it."
About the Author

Bill Speros is an award-winning journalist and editor whose career includes stops at USA Today Sports Network / Golfweek, Cox Media, ESPN, Orlando Sentinel and Denver Post.
Our trusted sports betting partners bring you safe and fun playing experiences