Cowboys vs. Patriots Could be Most Bet Game of NFL Season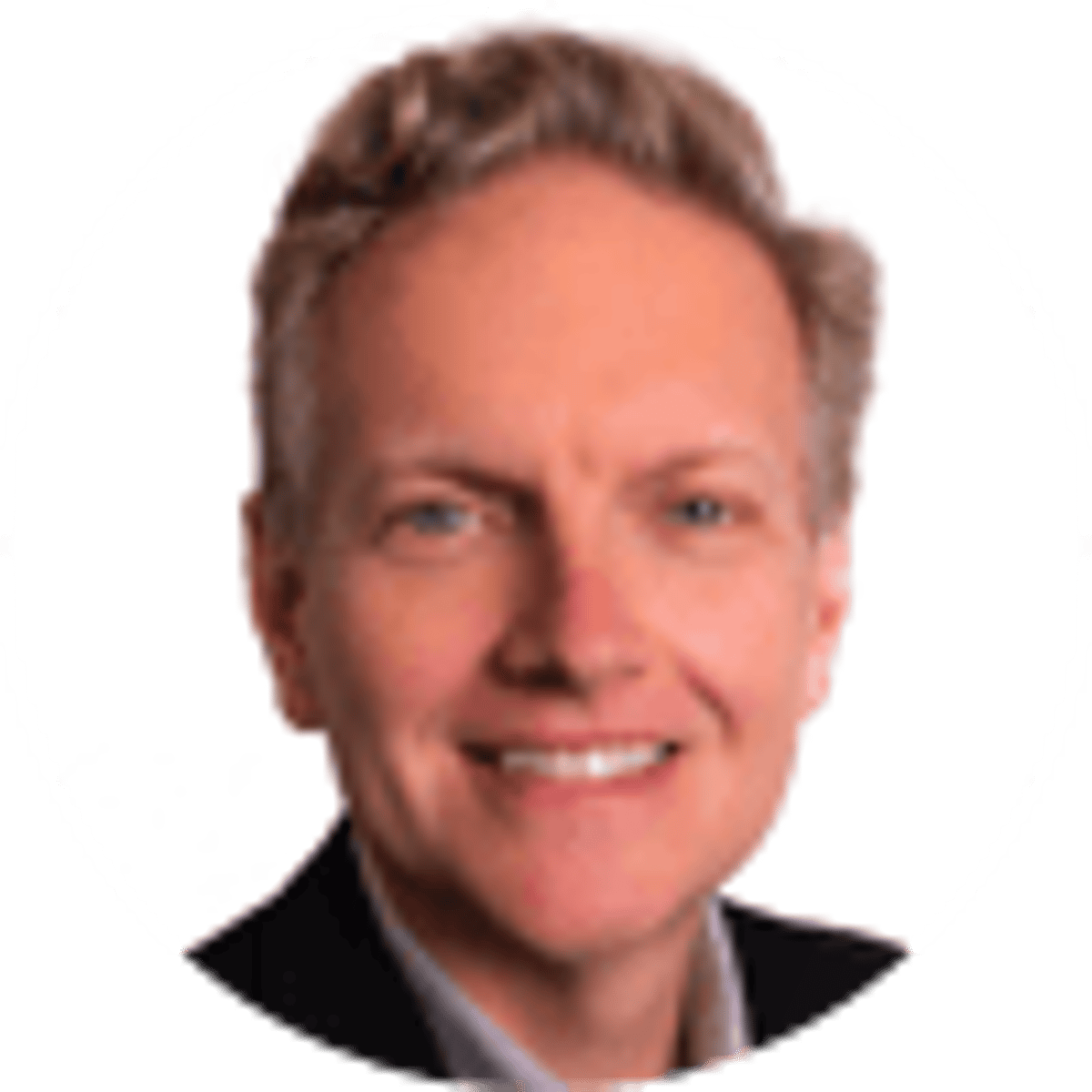 By Brant James | 9 mins
Just five days until Wager Bowl I. Otherwise known as the Dallas Cowboys vs. New England Patriots.
Sunday's game featuring "America's Team" vs. America's most despised — or envied — team brings together the two franchises most consistently bet upon each week in the NFL for the first time since sports betting became legal outside of Nevada in 2018.
It's just Week 12 of the NFL season, but the national matchup on Fox will be a playoff-level contest in retail and virtual sportsbooks across the country. The Patriots (9-1) are almost certain AFC playoff qualifiers, but the status of the 6-4 Cowboys is still uncertain in the NFC.
---
CHECK OUT: Bookies.com NFL Week 12 Betting Power Rankings
---
The legal handle nationally could be enormous. The Cowboys and Patriots each enter Week 12 as the top two weekly choices nationally at DraftKings, a spokesperson told Bookies.com, and the teams were among the champions of betting volume at all other sportsbooks contacted.
South Point Casino sports book director Jimmy Vaccaro said he expected a large volume of bets and money on the game "being a 4:30 start and big interest."
The same is expected at Rush Street Interactive, which operates sportsbooks in New Jersey, New York, Pennsylvania, Iowa and Indiana.
"We consistently see our largest handle and largest number of bet games during the prime-time slates. Thursday, Sunday, and Monday night games always do very well," Rush Street Interactive chief operating officer Mattias Stetz said. "That being said ...
... games involving the Patriots are consistently among the top bet games of the weekend with the Cowboys also being consistently towards the top with such a large following. …
"… Both teams are commonly involved in these prime-time games mentioned, but even if they are not, they are still bet heavily.
"We can expect a large handle for this game coming up between two Super Bowl contenders and also being featured in the afternoon prime-time slate," Stetz said. "There are only two games in the afternoon this Sunday, so we can expect many bets to come in on this game as this will be nationally televised. It will be interesting to see how it matches up with other prime-time night games this week."
The Patriots opened as 6.5-point favorites at Rivers Casino Philadelphia. New England is the Super Bowl favorite at Fan Duel (+290) while the Cowboys are co-eighth favorites at +2000.
Dallas leads the all-time series 7-5, but the Patriots have won five consecutively, most recently a 30-6 rout in 2015.
Why Will Bettors Swarm to Cowboys vs. Patriots 2019?
Interesting #DALvsNE numbers from @FDSportsbook#CowboysNation #Patriots https://t.co/xGn7GSAi4a pic.twitter.com/RrrvyMPQ6v

— brant james (@brantjames) November 22, 2019
The betting public flings money at these teams for reasons both similar and divergent. Both play in divisions that skew from shallow in depth — the Cowboys' NFC East — to often lacking it entirely, as with the AFC East. So there's often value in regular-season games for both.
Reddit users queried by Bookies.com had the following explanations for betting fervor on the Cowboys.
Said one user: "I think that broadly speaking, like nationwide, some of it is just how absurdly popular the Cowboys are. Their fans stay their fans no matter where they live.
"But name recognition also means a LOT to the casual bettor, and that plays a role as well. My friends who don't keep up with analytics and listen to betting / analysis podcasts may not know that Kirk Cousins is having a great year. Or that Tyron Smith has battled injuries on the Cowboys. But they know Dak (Prescott), they know Zeke (Elliott), they know Amari (Cooper) and so they see Cowboys -7 against a Lions team with (Matthew) Stafford out and their eyes light up. They probably don't know how good Marvin Jones is, or Darius Slay...
"All in all I think it really is mainly about name recognition of their stars. Depth wins football games too, but no one pays attention to depth."
Added another user: "Dak in a contract year... Cowboys usually get favorable calls.... Indoor stadium for consistency ... I'm a qualitative stock picker. I don't go by numbers. I prefer to use psychology and common sense. Cowboys have a lot of common-sense type things going for them and psychologically speaking, very favorable for betting."
And finally: "Cowboys get a lot of hate but I genuinely think they're fun to watch so I bet the games. Not a fan btw."
The Patriots are easier to quantify. They win. A lot. This is a team that has missed the playoffs just twice since 2001 and has won six Super Bowls — three in the last five seasons — under head coach Bill Belichick and quarterback Tom Brady. Their division assignment provides a raft of games against over-matched opponents, making them at times the sports betting version of IBM stock.
---
RELATED: Bettors Can Keep Backing Patriots Thanks to Brady, Belichick
---
A steady stock finds its ceiling, though. The Patriots covered an 18-point spread in a 43-0 rout of the Dolphins in Week 2 but couldn't handle the 20.5-point line the next week in a 30-14 romp of the also-winless Jets. Coincidentally, the Cowboys covered a 22-point spread in mashing the Dolphins in Week 3. Bettors keep coming back to New England, though.
The Patriots and Cowboys enter Sunday with questions aplenty. New England has a declining quarterback in Brady, but vestiges of its invincibility will remain until the dynasty is finally extinguished.
Even fans of other teams that loathe the Patriots' success or methods have a difficult time passing them on a tip sheet. A few bucks can soothe the disgust of another win, apparently. So while the spread of legal sports betting to 13 active states has made for some homerish betting trends this NFL season, Eagles fans rooted with their hearts but wagered with their wits this past Sunday before an eventual 17-10 home loss to New England.
Thomas Gable, director of the Borgata sportsbook in Atlantic City, New Jersey, 62 miles from Philadelphia, told ESPN.com that his establishment brimmed on Sunday with Philadelphia faithful in team jerseys betting on the Patriots.
And why not? With the win, the Patriots improved to 15-4 all-time under Belichick and 49-9 the past 15 seasons after a loss. That's a .789 win percentage, compared to .532 for the rest of the NFL in that span. That's money.
Even diehard Eagles fans could not pass up the Patriots at -4.5. New England won, 17-10.
Guys @BorgataSports in Atlantic City almost always get plenty of Eagles money. Not today, at least so far.
97% of the money is on the Patriots. "Shaping up to be one of the most lopsided games of the year for us."

— David Payne Purdum (@DavidPurdum) November 17, 2019
The Eagles game was expectedly the most-wagered NFL game of the week at Rivers Casino Philadelphia, but 90% of tickets were on the Patriots.
Vaccaro said the Cowboys, Patriots and Alabama Crimson Tide early this season established themselves as the darlings of both recreational and high-dollar bettors.
"This guy comes to town and he wants to make a big bet and the numbers don't mean anything to them," Vaccaro said. "It's just the teams. They want a bet on their teams and naturally, you can see lately that Alabama, the Cowboys and the Patriots are just their favorite teams."
The Patriots finished last week atop the DraftKings power rankings of "teams that won our users the most money." Dallas was fifth.
Geography Doesn't Define Patriots, Cowboys National Buzz
Rhode Island shares a border with Massachusetts and a regional interest in Boston teams, making Interstate 95 a conduit for those wishing to bet on sports legally. The launch of mobile sports betting this fall in Rhode Island allowed those southbound Massachusetts wagering commuters to cut a few miles off from the two casinos that had previously offered retail as the only legitimate outlet.
A rush of true Patriot love to the betting window or phone app would seemingly be good for business for the small states around Massachusetts. And money comes in aplenty. But Rhode Island, and eventually New Hampshire, will be a lot better off when the Patriots stop winning so much. The combination of available legal wagering and a dominant local team has proved costly at times.
Rhode Island sportsbooks were hammered last year when New England beat the Los Angeles Rams to win the Super Bowl.
Biggest needs for @CaesarsPalace books -- Lions and Eagles.
"If the Cowboys and the Patriots both get there, I will be leaving my employee badge and keys to the office on my desk on the way out," jokes Caesars Sportsbook chiefs Jeff Davis (@The_Junkyard).

— David Payne Purdum (@DavidPurdum) November 17, 2019
New England Expatriate Betting
Even with one of the nation's largest sportsbook purveyors — DraftKings — headquartered in the Back Bay, and casino gaming expanding with the opening of the Encore in Boston this year, Massachusetts sports betting legislation remains mired despite the effusive support of Gov. Charlie Baker.
So Rhode Island, and soon New Hampshire, will benefit. Rhode Island's balky mobile betting system went live on Sept. 4. New Hampshire passed legislation in July and DraftKings graded highest in an outlet search as the state prepares to launch, perhaps before the NFL playoffs begin.
New Hampshire will immediately offer retail and mobile wagering, mobile registration and a national-low legal age of 18. And it's also closer to Boston than Rhode Island.
There's No Sportsbook in the Alamo
The Cowboys have an official casino partner in Oklahoma-based WinStar World Casino and Resort, and owner Jerry Jones hopes to open his own gaming establishment in Arkansas. But the prospects for legal sports betting in Texas, the second-most-populated state, remain as remote as El Paso. Gambling in the state is currently limited to a lottery, pari mutuel and greyhound racing and a small group of tribal casinos.
There won't be any legal betting within state borders for the 29 million Texans, but there figures to be plenty of cash pouring into Nevada and the other dozen states where sports betting is regulated and underway.
Maybe even from some Cowboys fans. Or maybe the exception to the Patriots betting market will finally be found.
About the Author
Brant James has written for SI.com, ESPN.com, USA TODAY and the Tampa Bay Times, among other publications.
Our trusted sports betting partners bring you safe and fun playing experiences