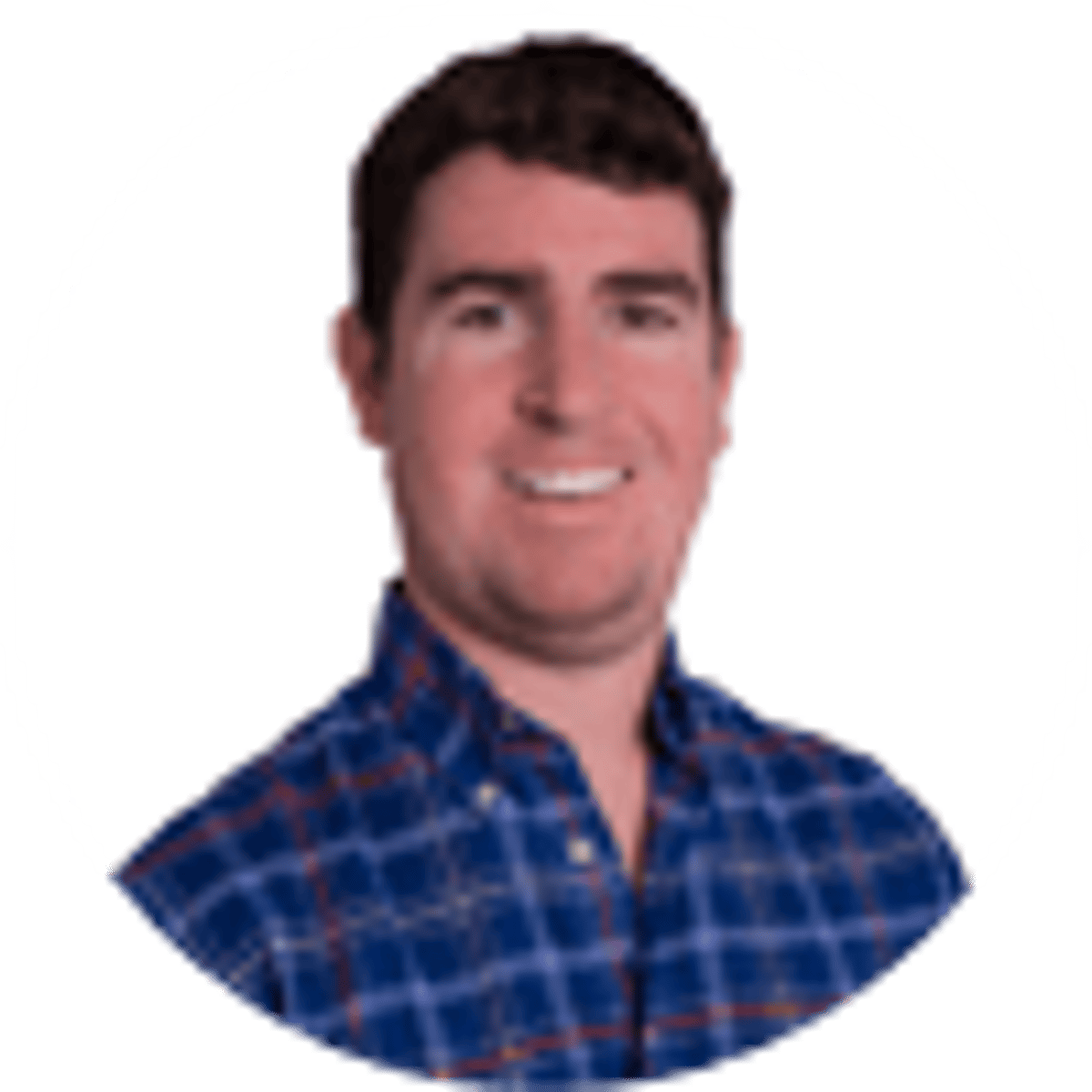 By Ryan Butler | | 8 mins
How Penn National Deals Impact Sports Bettors in 16 States
Two of the nation's biggest gaming companies, Caesars and Eldorado, upped the ante on the sports betting expansion fight by announcing a game-changing merger poised to rock the fledgling industry. Those two gaming giants landed the first big blow, but now another fighter is punching back.
Penn National further reshaped the gaming world Wednesday, announcing online casino and sports betting partnerships with four different companies for its properties in 16 states. Penn National partners DraftKings, theScore, PointsBet and The Stars Group will all help manage, promote and operate sports betting and iGaming platforms affiliated with the gaming conglomerate's properties across the country.
The deal further lays out plans for more than 30 online gaming sites, or "skins," affiliated with these providers, many of which players will soon be able to access.
More importantly, this announcement lays out Penn National's plans to counter the expected Caesars-Eldorado behemoth that is poised to become the single largest sports betting company in America. Deals with this lineup of gaming partners show Penn National is not backing down, and expects to continue challenging its rivals for U.S. sports betting supremacy.
Even bigger still, the deal lays out extensive plans for online sports betting and casino gaming, both of which will make up the bulk of revenues in the coming years: Online wagering already makes up more than 80 percent of New Jersey's sports betting handle.
But what does this mean for the people actually placing the bets?
How Deal Shapes American Sports Betting
Players will have more access than ever to popular sports betting platforms such as DraftKings and PointsBet, and Penn National will provide a stronger counterweight to sportsbook William Hill, currently the leader (by far) in U.S. sports betting revenue.
The merger between Eldorado and Caesars means UK-based William Hill will have access to some of Caesars flagship properties as its sportsbook operator and is expected to further extend its U.S. presence, as it already struck a partnership with Eldorado properties. By affiliating with Penn National, comparatively smaller operators can better serve as a counterbalance to the growing dominance of William Hill.
Much of the remaining impact remains unknown. Any corporate-level expansion or consolidation has pros and cons for customers, most of which won't be fully realized for years or even decades from now. In the meantime, don't expect much to change about someone's ability to place a bet.
When, or if, a player in a certain state can take a legal bet largely depends on elected officials' appetite for promulgating rules allowing them to do so: A gaming operator can't begin taking bets until it has the authorization to do so.
The good news for would-be bettors is that more and more politicians are choosing to legalize sports betting. There are now 11 states taking bets, and twice that many could be doing so a year from now. In the meantime, companies are free to form partnerships before laws are changed in hopes they can get up and running quickly after they come into effect.
That list of states taking bets or set to do so includes five that all have Penn National properties, and all five of these states have already passed laws to permit online sports betting. Thanks to the new partnerships, bettors in those states will soon see new opportunists to place wagers that seemed hard to imagine even a year ago.
New Sports Betting Opportunities for Early Adaptors
Players living (or visiting) the Midwest or Mid-Atlantic are big winners in this announcement.
The following states included in the partnerships take online sports bets now, or are expected to do so in 2019:
Illinois
Iowa
Indiana
Pennsylvania
West Virginia
Though not all five of the above states take bets now, the partnership move is a clear sign Penn National plans to invest in each market, meaning even more options for players.
The most significant move is the deal with DraftKings to run an online and mobile sportsbook in Pennsylvania. Headquartered in Pennsylvania, Penn National will soon have one of the biggest names in regulated gaming to run its sports betting operations. DraftKings is already one of the industry leaders in New Jersey and now is poised to enter the Keystone State, bringing another marque gaming platform into the commonwealth, which is already a leader in online sports betting.
West Virginia's online sports betting market is also live, but a series of disagreements between operators has currently taken the only functioning offering offline. By striking deals with both DraftKings and PointsBet, Penn National clearly intends to end this drought.
Skins in both Pennsylvania and West Virginia will need to be approved by regulators in each jurisdiction, meaning bets can't be placed with these providers today. But these Penn National partners have both established themselves already in the U.S. market, and based off the timelines of similar entrants going under regulatory review, offerings in both jurisdictions could be up and running before the end of the year.
The Midwestern trio of Iowa, Indiana and Illinois aren't taking bets currently, but that too should change by the end of 2019 – and Penn National properties are set to be a big reason why.
Iowa is allowed to start taking bets Aug. 15, and Penn National's Ameristar Casino in Council Bluffs is set to be among a dozen or more casinos hoping to take wagers that day. Now partnered with theScore, Ameristar's in-person and online sportsbook should give bettors a new gaming option possibly as soon as the kickoff to the 2019 football season.
Illinois and Indiana don't have a firm timeline yet for the launch of their respective sports betting markets, but Penn National still intends to be at the forefront of both openings. Both states have among the nation's more robust sports betting infrastructures with a multitude of brick-and-mortar casinos, and each allows for a wide multitude of online skins.
Bettors physically located within these five jurisdictions are getting closer every day to online sports betting and will soon be able to do from Penn National partners.
Plans Laid Out for Future Sports Gambling
Penn National is continuing to expand in states with legal online sports betting bills on the books, but its July 31 announcement laid out framework for an even larger batch of states that are without legal wagering (for now).
The following states included in the partnerships have introduced sports betting bills, but haven't passed them into law:
Kansas
Louisiana
Maine
Massachusetts
Michigan
Missouri
Ohio
A corporate partnership that can't yet legally take effect has little immediate impact on gamblers looking for new locations to place a bet, but it shows companies such as Penn National believe it's inevitable these moves will soon happen.
That includes states such as Kansas, Louisiana, Maine and Missouri, which all introduced sports betting bills last year but weren't able to pass them into law. Legislators in this quartet are all hopeful revamped efforts in their state's respective 2020 lawmaking session will prove more fruitful – and Penn National expects the same.
While these groups await the new year, Penn National struck deals with another group of states currently debating sports betting. Unlike most other states, lawmakers in Ohio, Massachusetts and Michigan convene year-round for their respective legislative sessions, meaning a bill in any or all could come to pass before the end of 2019. That could mean legal wagering as early as 2020.
It may seem far off for bettors in these states to start placing wagers online, or even in person, but all of them have a head start on another group of new partner states where mobile gambling could be years away – if at all.
Longshots Form Partnerships
There are four states in the group of 16 that, despite the Penn National deals, face long odds to take online wagers in the near future.
The following states included in the partnerships have not introduced online sports betting bills:
Florida
Mississippi
New Mexico
Texas
Even though New Mexico and Mississippi already take bets, neither has seriously considered any plans to do so online. New Mexico technically hasn't even legalized sports betting – several Native American groups argue previous gaming compacts with the state government allows them to take in-person sports bets without a separate act of the legislature.
These deals prepare Penn National for when, or if, these lawmakers change their minds. By striking arrangements beforehand, the company can begin taking bets shortly after regulations are passed. And while there's little action currently, bettors can take solace in the fact in-person wagering at brick-and-mortar casinos is already occurring in both Mississippi and New Mexico.
The same can't be said in the final two states: Texas and Florida.
The second and third largest states by population, respectively, neither Texas nor Florida has shown much interest in online sports betting. Most leaders in the Texas government have explicitly denounced any gambling expansion plans, while Florida voters passed a state constitutional amendment last fall prohibiting its legislature from even discussing gambling legislation.
And, unlike the other Penn National partnerships, these deals don't involve casinos. The three Texas skins are all tied to horse tracks, and the lone Florida skin is tied to a dog racing facility (which won't even be allowed to race dogs after a separate constitutional amendment banning the act was also passed by Florida voters last fall).
Meanwhile, both horse and dog racing are increasingly dwindling in attendance and prestige, meaning they exude far less political pressure than would a more high-profile facility like a casino.
All this leaves little hope for a breakthrough in either jurisdiction, but should it happen, Penn National is at least ready to take advantage of the opportunity.
---
For legal gambling check out: PA sports betting sites
---
About the Author
Ryan Butler has spent more than 10 years covering sports, governments and the intersection between the two.