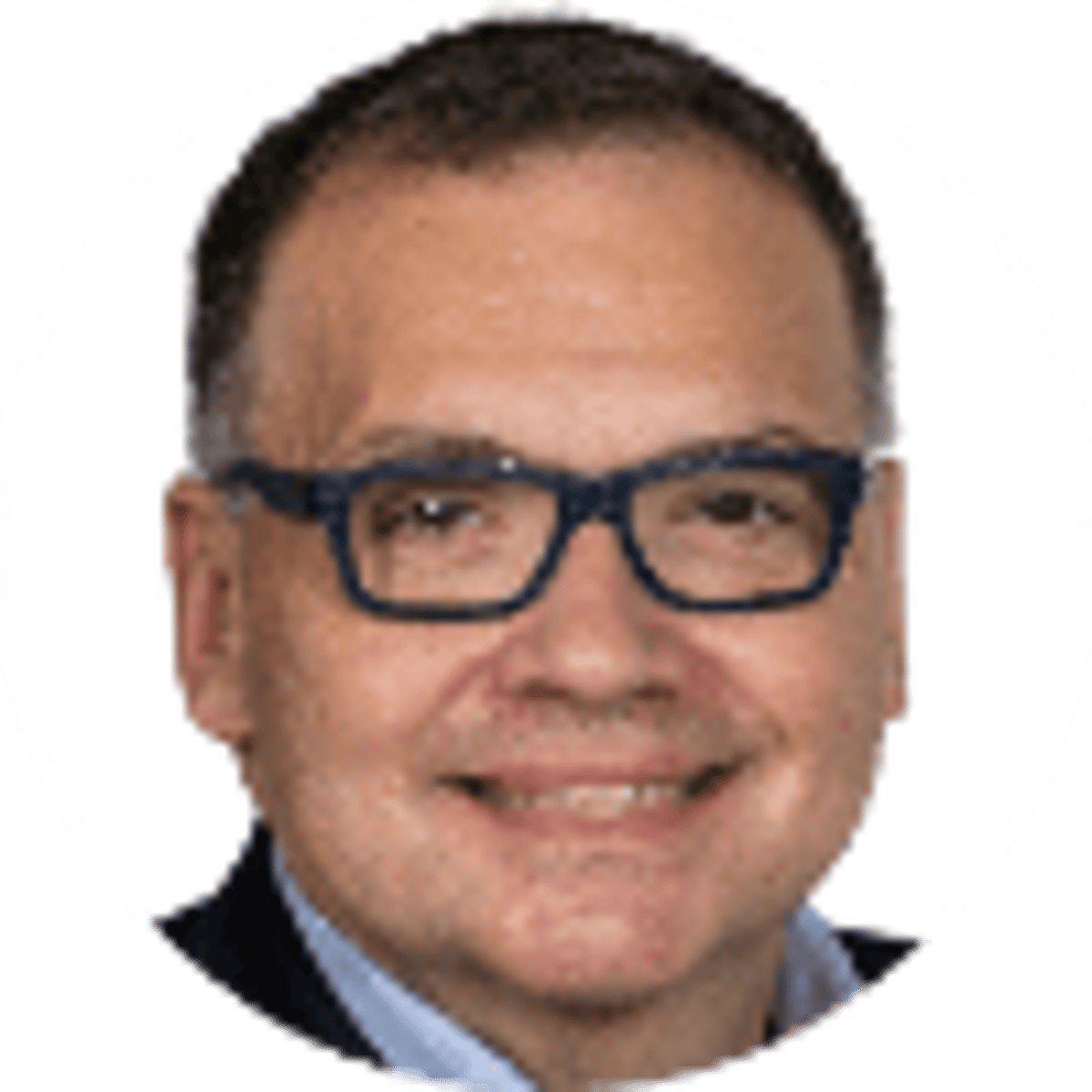 By Bill Speros | | 20 mins
How Profitable Is It Betting On Patrick Mahomes Every Week?
Caesars

Get up to $1,100 in First Bet Insurance - Promo Code: BOOKIESCZR

Bet Now
Kansas City quarterback Patrick Mahomes II may be the next Tom Brady.
But he's already enjoyed a significant amount of NFL success just being the second Patrick Mahomes. The son of former major-league pitcher Pat Mahomes has won back-to-back AFC titles, is a former NFL MVP and earned his first Super Bowl ring at age 24.
Super Bowl 55 was just the 54th game – and start – of Mahomes' NFL career. The Chiefs were 3-point favorites before getting walloped 31-9 by Brady and the Tampa Bay Bucs at Raymond James Stadium. Mahomes has enjoyed considerable success against the spread in the NFL in his career but falls short in comparison to his overall mark.
This is the latest story in our series examining NFL quarterbacks against the spread. So how well has Mahomes and Kansas City performed against NFL spreads in his career, and how much money would you have won betting on him each week?
Backing Mahomes A Winning Proposition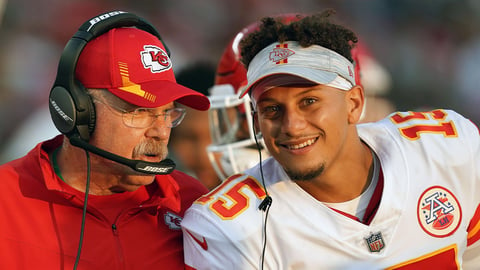 Mahomes is 31-21-2 against the spread in his NFL career, all with the Chiefs. That's a sizable dip from his 44-10 record overall. These numbers include eight postseason games and KC's 31-20 win and cover over the 49ers in Super Bowl 54, in which he was game MVP.
Using our system of betting $100 on Mahomes ATS each week of his career with the industry standard -110 line per point-spread bet available on most betting sites and betting apps, those who backed the Chiefs each week are up $717.90 since Mahomes' first start in the final week of the 2017 season.
Not all spreads are created equally. In this instance we are using records against the spread for each game Mahomes has started, according to Pro Football Reference.
The average weekly return on Mahomes – who is 58.5% ATS in his career – is better for bettors than the one for Tom Brady. Anyone wagering on Brady each week of his pro career as part of their NFL betting strategy would be up $4,470 using our formula, but it's taken 344 starts to get there.
Our would-be Mahomes' bettors have netted $13.29 per game, while those backing Brady have made a $12.99 weekly profit. At Mahomes' current weekly pace ATS, his bettors would surpass the current "winnings" of Brady after just 336 games.
What To Expect From Mahomes In 2021
The Chiefs are a consensus pick to win the AFC West, AFC and Super Bowl among oddsmakers from all top sports betting apps. The Chiefs are priced at +500 with DraftKings to win Super Bowl 56. Meanwhile, FanDuel has the Chiefs at +250 to win the AFC , and DraftKings has them at -250 to win the AFC West . We don't see any value in these plays right now. If KC struggles early, they might be worth a look for the AFC title once the number moves.
Let's take a quick look at the projected 2021 win totals and playoff odds for Mahomes and the Chiefs. All bets in these categories are valid whether or not the Chiefs play a 17-game NFL schedule.
Odds via FanDuel and DraftKings , and current as of publication. Check out our DraftKings vs FanDuel review for the latest comparison on the two sportsbooks.
The Chiefs have the highest projected win total of any team in the NFL this season. The Chiefs only lost one of Mahomes' 15 starts last season. He was inactive in a meaningless Week 17 loss after KC had already iced home-field advantage in the AFC.
The Chiefs have the 11th toughest schedule in the NFL this season, based on their opponents' combined 2020 records. KC could easily run the AFC West, even against the Chargers. The Chiefs' real challenge on the road this season comes at Baltimore in Week 2, and back-to-back games at Washington and Tennessee in Weeks 6 and 7. They play host to the Bills on Oct. 10 in an AFC title game rematch and possible preview.
---
RELATED: Check Out The Latest NFL Week 1 Odds & Betting Lines
---
Several of KC's 2021 opponents, including Cleveland, Buffalo, Washington and Tennessee, all made considerable upgrades this offseason. There's not enough margin for error otherwise to back KC getting to 13 wins this season.
Go with the under on 12.5 wins at -130 at FanDuel for the Chiefs in 2021. KC will make the playoffs but the price is much too high for a long-term play.
---
Patrick Mahomes 2021 Futures & Prop Bets To Watch
Here are some related NFL futures and prop bets featuring Mahomes, and how best to play them this season.
NFL MVP
Here are the 2021 NFL MVP odds. Aaron Rodgers won the award in 2020, getting 44 of the 50 votes cast. Buffalo QB Josh Allen got 4 votes, while Mahomes got two.
The value here lies with Allen, who is +1300 at FanDuel , and Brady, who is getting +1400 at DraftKings . Mahomes' price is too high right now. If you like him, wait for a stumble and a better return. Rodgers was as high as +4000 with four weeks to play last year. It's far too early to back anyone here under +1000.
---
Patrick Mahomes II Passing TDs
Here are the odds on total passing touchdowns for Mahomes this season:
Check out our DraftKings sportsbook review for more information.
Mahomes produced astronomical numbers in 2020. In completing 66.3% of his 588 passes, Mahomes totaled 4,740 yards and 38 TDs against just six picks, and finished with a 108.2 QB rating. His 316 yards passing per game average led the NFL. He also gained 308 yards rushing and scored a pair of TDs.
The Chiefs reconstructed their offensive line after it was decimated in the Super Bowl. Tyreek Hill and Mecole Hardman will be Mahomes' primary targets, along with tight end Travis Kelce. This is a big number considering some of the defenses the Chiefs will face this season and the fact Mahomes will be breaking in a new offensive line.
Back Mahomes throwing fewer than 39.5 TD passes at -140 with DraftKings .
---
Patrick Mahomes II Passing Yards
Here are the odds on total passing yards for Mahomes this season:
This is the highest projected passing total of any QB in the NFL. It's easy to project Mahomes hitting this number, since he went over the 300-yard-per-game average last season. He is the most talented QB in the league. But he learned in the Super Bowl that he cannot do it all by himself.
Hill and Kelce could combine for 2,800 yards over 17 games. But the drop-off from there could be significant. Is there another 2,000-plus yards receiving on this roster? We just don't see it. KC is going to look for a sophomore rebound from running back Clyde Edwards-Helaire, but he's already dealing with injuries in camp.
Take Mahomes to stay under 5,050.5 yards passing at -115 at DraftKings this season.
---
NFL Quarterbacks ATS
This is the latest story in our summer-long series examining NFL quarterbacks against the spread. You can see how Mahomes compares to other QBs here:
Tom Brady | Ben Roethlisberger | Dak Prescott | Aaron Rodgers | Lamar Jackson | Jared Goff | Kyler Murray | Carson Wentz | Josh Allen | Cam Newton | Teddy Bridgewater | Drew Lock | Daniel Jones | Ryan Fitzpatrick | Ryan Tannehill | Derek Carr | Tua Tagovailoa | Trevor Lawrence | Matt Ryan | Sam Darnold | Joe Burrow | Baker Mayfield | Kirk Cousins | Justin Herbert | Matthew Stafford | Russell Wilson
About the Author

Bill Speros is an award-winning journalist and editor whose career includes stops at USA Today Sports Network / Golfweek, Cox Media, ESPN, Orlando Sentinel and Denver Post.