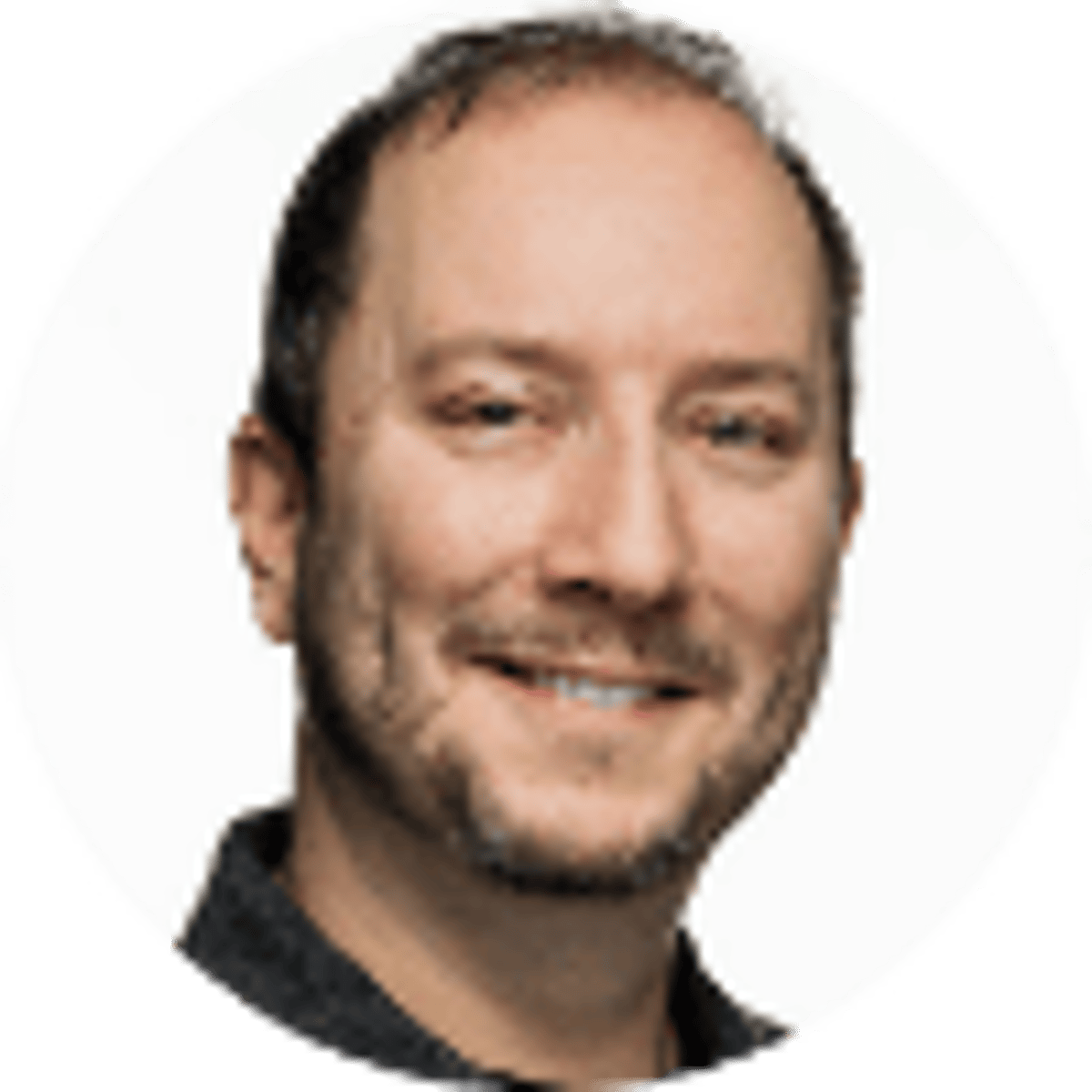 By Adam Thompson | | 7 mins
Next Washington Commanders Owner Odds: 33% Chance For Bezos, Jay-Z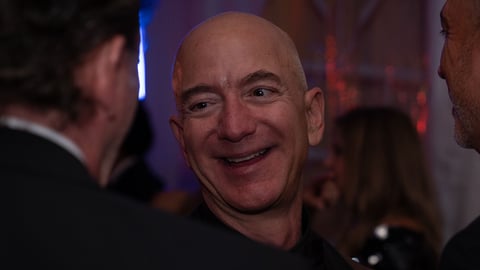 19
PLAYERS REDEEMED TODAY!
Washington Commanders owner Daniel Snyder made a lot of headlines in the 2022 NFL season, and none of them were good.
Past allegations of workplace misconduct (including alleged sexual harassment, racism, witness intimidation and more) in the Washington organization put Snyder on the hot seat, and alleged financial malpractice put him on even looser ground among the other 31 NFL owners.
In early November, after years of refusing to sell, Dan and Tanya Snyder announced they'd hired Bank of America to "consider potential transactions." It was the clearest indication yet that the Snyder family is seriously considering relinquishing their grip on the team.
And the hits kept coming. On Nov. 10, the district attorney for the District of Columbia filed a civil lawsuit against the Commanders, owner Dan Snyder, the NFL and NFL commissioner Roger Goodell. AG Karl Racine alleged Snyder, the team (Commanders) and the league (NFL) violated the consumer rights of DC residents by covering up what they knew of the Commanders' workplace culture.
Amid continual speculation over the future of the team, Bookies.com oddsmaker Adam Thompson has updated his NFL futures odds as to who will be the Washington Commanders owner for the 2023-24 season.
Odds are projected and do not reflect odds that may be available at legal betting sites.
Snyder has been the black sheep of the NFL owners for many years. It started with a report of poor workplace conditions, before moving on to allegations that the Commanders hid ticket revenue from reports, thus lowering the amount they had to share with the rest of the league. The latter report started to really turn owners against Snyder.
---
RELATED: Next NFL Coach Fired Odds: Lovie Smith Feeling the Heat
---
An NFL owner can be voted out if 24 of the 31 other owners agree to such a move. So what's the holdup?
Snyder reportedly vowed to make public an unspecified number of transgressions made by other billionaire NFL owners. If he's going down, he's taking others with him. And thus, despite all the issues the Commanders have had on Snyder's watch, a vote to remove him hasn't happened.
Colts owner Jim Irsay disrupted the rank and file prior to the recent owners meeting in October by admitting there was merit to removing Snyder. Snyder made his ultimatum following those comments (he wasn't at the owners meeting; Snyder's wife Tanya, co-owner and co-CEO, attended instead) and those close to him have said he'll never, ever sell. He even reportedly hired private investigators to dig up more dirt on his fellow owners.
But he may have had a change of heart. In November, the family released this statement:
Two weeks later, reports were he wanted to sell it all, by March, for the hefty price of $7 billion - that's $1-2 billion more than most estimates. So if Snyder finally goes, who steps in? The estimated price tag won't scare away everyone.
Potential New Washington Commanders Owner
Jeff Bezos makes all the sense. He is one of the world's richest men, worth nearly $200 billion. He wants to own his own team, and his dream team to own is, supposedly, these Commanders. If Snyder is forced to sell, few people could win a bidding war with the founder of Amazon (who also owns the Washington Post).
Reports surfaced that he planned to sell the Washington Post and purchase the Commanders (the paper has denied the claim). He doesn't need the money, but perhaps it's a preemptive move to avoid a perceived conflict of interest move on the billionaire's part. That he also owns the rights to Thursday Night Football through Amazon Prime could also hold up a possible sale.
Snyder has a big issue with the Post for revealing the scandals plaguing the Commanders. Could he take the second-highest bid out of spite? Some insiders believe Snyder simply won't sell the team to Bezos. There are enough "if's" and "but's" to consider other potential new owners.
Josh Harris leads a group that already owns the Philadelphia 76ers and is a principal owner of Crystal Palace of the Premier League. His team was going to make a bid of $5 billion for the Broncos before the heirs to Walmart pushed Harris out of the running. His team is expected to make a highly competitive offer, and Snyder's disdain toward Bezos gives Harris a legit shot.
Behdad Eghbali and Jose Feliciano, billionaire co-founders of Clearlake Capital, want to own an NFL team. They reportedly made a bid to own a sizeable chunk of the Commanders back in 2019, but Snyder blocked the move. They also planned to make a lead bid on the Broncos but that team went to the family owners of Walmart.
Their initial offer of $800 million for a 40% stake last year comes far short of today's asking price. They would have to up their offer dramatically to have a shot.
The NFL has made it clear they would like more minority ownership, which would have given Eghbali and Feliciano an edge. But Bezos is reportedly considering a partnership with mogul Jay-Z. He is labeled part owner of the Brooklyn Nets, though his share is just one percent. Jay-Z and Bezos would be a formidable combination.
Fenway Sports Group owner John Henry, who pays the checks for the Boston Red Sox and the Pittsburgh Penguins, also owns Liverpool FC of the Premier League. He's selling that team for upwards of $5 billion - enough to put in a solid bid for the Commanders.
The diversity remit also works for Byron Allen, who put in a bid when the Broncos were for sale and in August declared he'd buy the next available NFL franchise.
Wizards owner Ted Leonsis is looking into buying the Nationals from Lerner and is reportedly in the mindset to look at the Commanders as well. Perhaps, as a partner with Ted Lerner? The real estate mogul Lerner purchased the Washington Nationals and turned them into a World Series team.
Lerner is also the local boy done good, growing up in the D.C. area before going to college at George Washington. He's also 97, so this would be a family decision. Lerner's net worth is just short of $5 billion so he'd need an investors group. Perhaps a Leonsis/Lerner group gets the hometown lean from Snyder.
The Field has several intriguing names and it's always possible someone out of left field makes a huge offer. Notably, Dodgers co-owner Todd Boehly, who recently acquired Chelsea FC, is a Maryland native and may be putting together his own team to help add the Commanders to his stable. He also has ties to Harris and to the Eghbali/Feliciano, so he could join a group rather than lead one.
Steve Ballmer, who owns the Clippers and is the richest team owner in American sports, worth nearly $100 billion (he co-founded Microsoft). He examined possibly purchasing the Broncos, so his interest in joining the NFL ranks is there. He's also working on plans for a $1.2 billion arena for the Clippers (and not the Lakers), and that level of stadium building would be welcomed in an NFL that's still dealing with hapless FedExField.
How about Donald Trump? The NFL likely doesn't want to replace one divisive figure with one of the world's leading divisive figures, but the interest and financial backing (and his friendships inside the ownership group) give him an outside shot.
About the Author
NFL writer and expert Adam Thompson joined Bookies.com in 2019 after a successful run as senior handicapper for SportsLine and CBSSports.com. He's long been estabilshed as one of the nation's premier NFL and MLB handicappers, and his horse racing and PGA picks have produced major winners over the last 12 months.