NFL 2020 Ultimate Betting Guide, Tips & Strategies To Back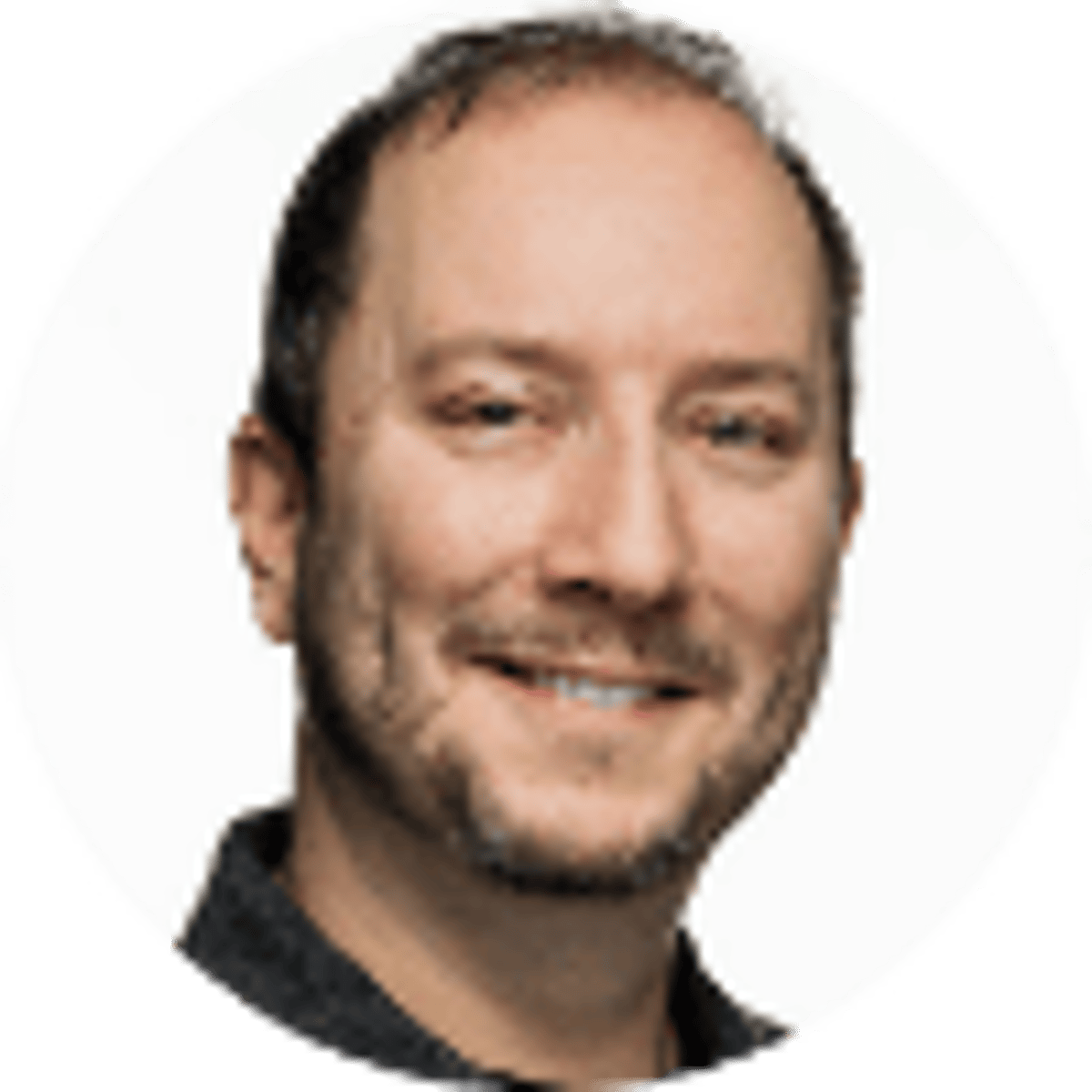 By Adam Thompson | 15 mins
There was limited offseason interaction between NFL players and coaches. There was no scouting combine. There is no preseason. But there will be a 2020 NFL season.
Quarterback Patrick Mahomes and the Kansas City Chiefs will get the opportunity to defend their first Super Bowl title in 50 years. Lamar Jackson will return as the reigning Most Valuable Player and only the second unanimous selection in history. Two of the great QBs of all-time, Drew Brees and Tom Brady, will face off twice as divisional rivals.
There may not be NFL fans at many of the games, but there will be games. Given how 2020 has treated sports across the globe, that's good enough for the majority.
We've broken down the 2020 season from an NFL betting perspective, offering futures and game betting insight and how to approach the unknown, plus five NFL futures picks to look for before opening kickoff Sept. 10.
---
CHECK OUT & BOOKMARK: Expert NFL Picks Throughout The Season
---
5 NFL 2020 Betting Tips for the Season
Learning from Losses
According to longtime prognosticator Phil Steele, teams that had at least three narrow losses more than they had narrow wins in a season, had a better record the following year. It stands to make some sense – they were competitive but couldn't close games out.
Over the last 12 years, 83% of teams that lost three more close games than they won the prior year finished with a same or better record in the following season. There may be value to be found in teams that lost a lot of games in 2019.
Seven teams fell into that dubious category in 2019, led by the Bengals, who didn't win any close games but lost a whopping seven of them, and the Chargers, who won two but lost nine.
The Cowboys (0-5), Lions (3-7), Browns (1-4), Giants (2-5) and Buccaneers (3-6) also fit the bill. Based on history, six of those seven hard-luck teams should finish with an equal or better overall record in 2020.
The Decline of Homefield Advantage
The NFL is planning on playing at home stadiums but is leaving how many fans are there to local officials. Fans are expected in at least six NFL home openers, but at least 20 teams will delay fans for at least the opening 1-2 weeks, and go from there.
Generally, NFL homefield advantage has been considered worth three points to a point spread. But that number may be closer to 2.5 these days, and it may drop more with few to no fans in attendance.
"The NFL standard three-point homefield advantage has been declining in recent years, and the 2020 season will see an even-steeper decline should fans not be in stadiums," said Patrick Eichner, PointsBet Director of Communications. "Quantifying the impact is a bit difficult as the situation is pretty unprecedented."
Most sportsbooks may still be giving three points to home teams. Recent history suggests it's too much. In 2019, only seven teams covered the spread in more than half their home games. Seven other teams covered two home games or fewer.
"To me, the home edge is created by two factors: home crowds perhaps subliminally affecting the referees and players, and the simple stress and effort involved in traveling," said Jeff Sagarin, whose sports computer ratings have been a staple at USA Today for decades. "The first factor won't be as strong this year, because of lower attendances that will be allowed, but the second one will be, just as it always is.
"So my guess is that the home edge will still work out to be about 2-3 points this upcoming season."
Straight-up, home teams won just 51.8% of games (132-123-1). Against the spread, home teams covered a scant 42.2% of the time (105-144-7). Road underdogs covered the spread a massive 59.9% of the time (91-61-5).
"Don't be surprised if books shade away from a three-point standard on average," CBS Sports NFL analyst R.J. White said. He projected homefield advantagehttps://www.iagr.org/ to be worth 2.3 points in 2019.
The 2019 season was no anomaly, rather a strong continuance of a trend. Over the last five years, only two teams are more than five games over .500 at home against the spread. Since 2015, only 10 of 32 teams have covered at home more than 50% of the time.
ATS Record at Home Since 2015
| Team | Record |
| --- | --- |
| 1. Minnesota | 28-13-1 (68.3%) |
| 2. New England | 29-15-3 (65.9%) |
| 3. Green Bay | 23-18-1 (56.1%) |
| 4. Chicago | 22-18-1 (55.0%) |
| 5. Miami | 19-16-3 (54.3%) |
PointsBet traders believe places known for boisterous fanbases, such as Pittsburgh and Kansas City, may lose some of their luster. Stadiums with natural boosts – such as the cold winter games in Green Bay and Buffalo or the high-altitude factor of Denver – will continue to be an advantage.
DraftKings

Bet $5, Win $150 in Bonus Bets If Your Bet Wins

Bet Now ➜

49

PLAYERS REDEEMED TODAY!
Offenses Win Championships
The old adage that defense wins championships is, well, old. Over the last four years, all eight teams that advanced to the Super Bowl ranked in the top five in points scored that season.
How teams score those points is less important. All eight of the Super Bowl teams ranked in the upper half in passing while all but one was a top 10 rushing team (the champion Chiefs were 23rd last year).
Defense is nice but less of an indicator of success. All four winning teams ranked in the top seven in points allowed, but only one of the runners-up did so. Two of the Super Bowl teams, the Rams in 2018 (20th) and Falcons in 2016 (27th), relied nearly exclusively on the offense.
The 2016 Patriots were the last Super Bowl champion to rank in the top half defensively against both the pass and the run (12th vs. the pass, fourth vs. run). None of the past four runners-up did so.
When it comes to NFL futures picks, look for teams that can move the ball and score touchdowns, and make just enough stops. Offense is the priority.
The top 5 offenses of 2019, and their defensive rank:
| Team | Off. Rank | Def. Rank | 2019 |
| --- | --- | --- | --- |
| Ravens | 1st | 3rd | 14-2, L Div. Rd |
| 49ers | 2nd | 8th | 13-3, L Super Bowl |
| Buccaneers | 3rd | 28th | 7-9 Missed Playoffs |
| Saints | 4th | 13th | 13-3, L Wild Card |
| Chiefs | 5th | 7th | 12-4, W Super Bowl |
The top 5 defenses of 2019, and their offensive rank:
| Team | Def. Rank | Off. Rank | 2019 |
| --- | --- | --- | --- |
| Patriots | 1st | 7th | 12-4, L Wild Card |
| Bills | 2nd | 23rd | 10-6, L Wild Card |
| Ravens | 3rd | 1st | 14-2, L Div. Round |
| Bears | 4th | 29th | 8-8, missed playoffs |
| Steelers | T5th | 27th | 8-8, missed playoffs |
| Vikings | T5th | 8th | 10-6, L Div. Round |
It's A Trap
Getting extended breaks or playing at home against overmatched opponents may sound like good things for teams, but against the spread, it's been anything but. Don't get hooked by betting against teams coming off prime-time games.
Bye Weeks: In 2019, teams coming off their bye weeks were 12-18-2 against the spread.
Rest Advantages: The added days of rest – one team is coming off a Monday or Thursday night game vs. a Sunday game, for example – doesn't do a whole lot, either. Teams with additional days between games went 45-48-2 ATS.
Road Underdogs: Taking the points on the road dog proved fruitful in 2019. In all, the road underdog finished a highly successful 90-65-8 ATS (58.1%). The year before, the win rate for road dogs was a solid 55.2%.
---
CHECK OUT: ATS Records For Every NFL Team as well NFL over/under trends
---
Scoring Boost
Overall, scoring is up in the NFL. Games last season averaged 45.6 ppg, down from the 46.6 ppg the year before. But each season ranks among the highest-scoring averages of all time. In fact, seven of the 12 highest-scoring seasons in NFL history have come since 2012 (the other five were all before the Super Bowl era).
Expecting an uptick in points in 2020 thanks in large part to the unique situation of fan-less games. Jonathan Aiwazian, VP of Product Sportsbook at Unibet, says not only will pressure be off of the road teams in key situations, communication will be at an all-time high for offenses due to lack of crowd pressure.
"The absence of fans at full capacity at NFL stadiums does give the away team a bigger boost compared to other sports," Aiwazian told Bookies.com. "On crucial third-down situations, the noise of the home crowd often makes audibles very difficult.
"Quarterbacks will now be able to clearly communicate to receivers and linemen when they see a defensive shift indicating a blitz and make the appropriate adjustment. QBs being able to read the defense and quickly change the play could put defenses at a disadvantage."
Kickers may also expect a boost in production, with attempts feeling less like crucial game-on-the-line moments to practice environments. If sportsbooks don't adjust – or over adjust – there should be opportunity to find totals that are way off.
---
RELATED: 5 Super Bowl 2021 Value Bets
---
5 NFL 2020 Futures Bets to Back
New Orleans Saints – Win Super Bowl +1300
The Buccaneers made the offseason headlines by adding quarterback Tom Brady and Rob Gronkowski to the club, but the Saints remain the team to beat in the NFC South – and, one could argue, the NFC overall. We know Drew Brees and Michael Thomas are going to anchor one of the premier passing attacks in the game, but it might even be better this year with Emmanuel Sanders coming in to be the No. 2. Alvin Kamara is a top weapon out of the backfield.
But the Saints defense should be a top-10 unit as well, especially against the pass, boosted by the addition of S Malcolm Jenkins. New Orleans presents considerably more value on the Super Bowl 55 futures market than other top contenders. Get the Saints for the best odds at Caesars.
Dallas Cowboys – Win NFC East +100
The Cowboys dramatically underperformed last year. But this is a team with a top-five rushing attack, playmakers in the passing game (including Amari Cooper and first-round pick CeeDee Lamb) and a defense that should hold down the run and be more competent vs. the pass.
With a Super Bowl-winning head coach now in the mix, Dallas should be boosted back in the divisional mix (and more). Get the best Cowboys divisional odds at BetMGM.
BetMGM

Get $200 in Bonus Bets when you Bet $10 on March Matchups

Bet Now ➜

67

PLAYERS REDEEMED TODAY!
Denver Broncos – Over 7.5 Wins -110
Drew Lock is the X-factor for a team that has all the other pieces in place for a strong season and playoff berth. The offseason was spent giving Lock additional weapons, including WR Jerry Jeudy in the draft and RB Melvin Gordon in free agency.
Denver's defense was already stout, led by All-Everything LBs Bradley Chubb and Von Miller, then the Broncos added two Pro Bowlers in CB A.J. Bouye and DL Jurrell Casey. They're in a position to win now, and this Over/Under is too low. Bet the Broncos with their best odds at FOX Bet.
Washington Football Team – Worst Record +650
The Jaguars, Jets and Dolphins might all be as bad as the NFL team assembled in our nation's capital. But those three have winnable games and playmakers who can make a difference. The NFC East schedule is tougher, and Washington is coming into the season with a subpar rotation of players who, on paper, generate a bottom-five run offense, pass offense and pass defense.
Jacksonville (the +250 favorite to have the worst record) went 6-10 with three losses by a TD or less, Washington was 3-13, losing all 13 by at least five points, and 10 by at least nine points. It ranked dead-last in points and not enough help was brought in for second-year QB Dwayne Haskins. Find Washington for the best odds of worst record at PointsBet.
Pittsburgh Steelers – Make Playoffs -115
The Steelers went 8-8 last season with one of the worst-performing offenses in the game. After Ben Roethlisberger (elbow) was lost for the season in Week 2, his replacements proved to be a detriment.
Big Ben is back, however, and if he can come close to regaining his form, Pittsburgh might be a big surprise team – because its defense might be the best in the league. Find the Steelers for the highest odds at BetMGM.
BetMGM

Get $200 in Bonus Bets when you Bet $10 on March Matchups

Bet Now ➜

45

PLAYERS REDEEMED TODAY!
What Kind of NFL 2020 Bets Can I Make?
NFL Game Betting
You can expect these kinds of NFL odds on every game day.
Moneyline: A bet on the moneyline is, simply, picking the winner of a game. Odds are adjusted based on which team is the favorite and which is the underdog – a bet on the favorite has more risk, while backing the underdog offers a high reward (but is, as defined, less likely to win).
Point Spread: A point spread evens the odds for each side by giving points to the underdog. If the Las Vegas Raiders were favored to beat the Detroit Lions, in order for each team to have the same odds (roughly -110 at most sportsbooks), the Lions would be given seven points (+7), while the Raiders would lay points (-7). In this example, Las Vegas would need to win by more than seven points to cover the spread and win the bet.
Totals (Over/Under): Over/Under bets involving picking the total points scored in a game, above or below a line set by the sportsbook. Every sportsbook posts Over/Under odds, just as they do moneyline and spread. Odds are the same on each side (roughly -110), but the O/U can move during the week, just like point spreads.
Props: NFL prop bets are wagers that aren't made on the result of a game, but on a specific player or event in that game. Almost any bet on a game, with the exception of point spread, total and moneyline, can be considered a prop bet. An example would be betting on "How many passing yards will Drew Brees have" in a game, with the options being Over or Under a posted total.
Parlays: NFL parlays include making multiple picks on any number of games for one wager. Odds are increased for each additional pick made in a parlay. Correctly betting four games against the spread (at -110 odds) would mean a profit of $400 on four separate $100 wagers. Parlaying those four games would net a bettor $1,228 on a $100 wager.
Futures Betting
You can expect these kinds of NFL futures before and during the season.
Team Wins: This is a bet on the total wins a team will have in a 16-game regular season. Bettors can wager Over or Under the posted total. If the Denver Broncos have a Team Wins line of 8.5, betting the Over means you expect them to finish 9-7 or better. An Under is banking on 8-8 or worse.
Division: This is a futures bet on which team wins a division and only includes teams in that division. Odds are often smaller because of fewer teams involved. NFC North futures, for example, would include only the Packers, Vikings, Bears and Lions.
Conference: This bet considers which two teams win the NFC and AFC and advance to the Super Bowl. The odds are roughly half those of Super Bowl odds, as they are half the number of teams vying for the award.
Super Bowl: This is on a bet of the champion of the NFL. All 32 teams have posted odds during the season, and they can vary wildly from favorites like the Chiefs and Ravens down to huge odds on teams like the Dolphins and Jaguars.
Season Player Props: From statistics leaders such as passing yards and receiving touchdowns, to awards such as MVP and Offensive Rookie of the Year, online sportsbooks offers a seemingly limitless number of player props. Some props are closed as soon as the regular season begins, but others, such as MVP, remain open with betting lines that change from week to week.
---
CHECK OUT: Odds & Betting Tips For Most Rushing Yards | Most Passing Yards | Most Receiving Yards
---
NFL 2020 FAQs
When does the 2020 NFL season start?
The Kansas City Chiefs begin defense of their Super Bowl title on Thursday, Sept. 10 when they play host the Houston Texans. Sunday, Sept. 13 marks the opening game for most teams.
Will there be fans at NFL games in 2020?
Depends on the team. As of Aug. 31, six teams had announced there will be fans, albeit at a greatly reduced capacity: the Cowboys, Colts, Jaguars, Chiefs, Dolphins and Buccaneers. More than a dozen other teams have left open the possibility of adding fans after a couple of games, while others have no timetable for a decision or are at the mercy of local and state guidelines.
Can I bet on the 2020 NFL season?
Yes, if you live in a state with legal sports betting. Every NFL game will have a plethora of odds, with spread bets, moneyline, Over/Under, player and team props and live betting options. Bookies.com has vetted every legal sportsbook in the U.S. and has evaluated each of them in regards to safety, ease of use, bonuses for new customers and more. We strongly advise against wagering with offshore sportsbooks, which are unregulated and risky.
When is the NFL Super Bowl 2021?
Super Bowl 55 is scheduled for Sunday, Feb. 7, in Tampa, Florida.
Who won the NFL MVP in 2019?
Ravens QB Lamar Jackson became just the second unanimous MVP selection in NFL history, garnering all 50 votes while leading Baltimore to a 14-2 record. Jackson led the NFL in TD passes (36) but also rushed for 1,206 yards, the most by a QB in a single season. Get the latest 2020 NFL MVP odds here.
About the Author
NFL writer and expert Adam Thompson joined Bookies.com in 2019 after a successful run as senior handicapper for SportsLine and CBSSports.com. He's long been estabilshed as one of the nation's premier NFL and MLB handicappers, and his horse racing and PGA picks have produced major winners over the last 12 months.
Our trusted sports betting partners bring you safe and fun playing experiences