NFL Week 2 Picks, Best Bets To Back & Betting Predictions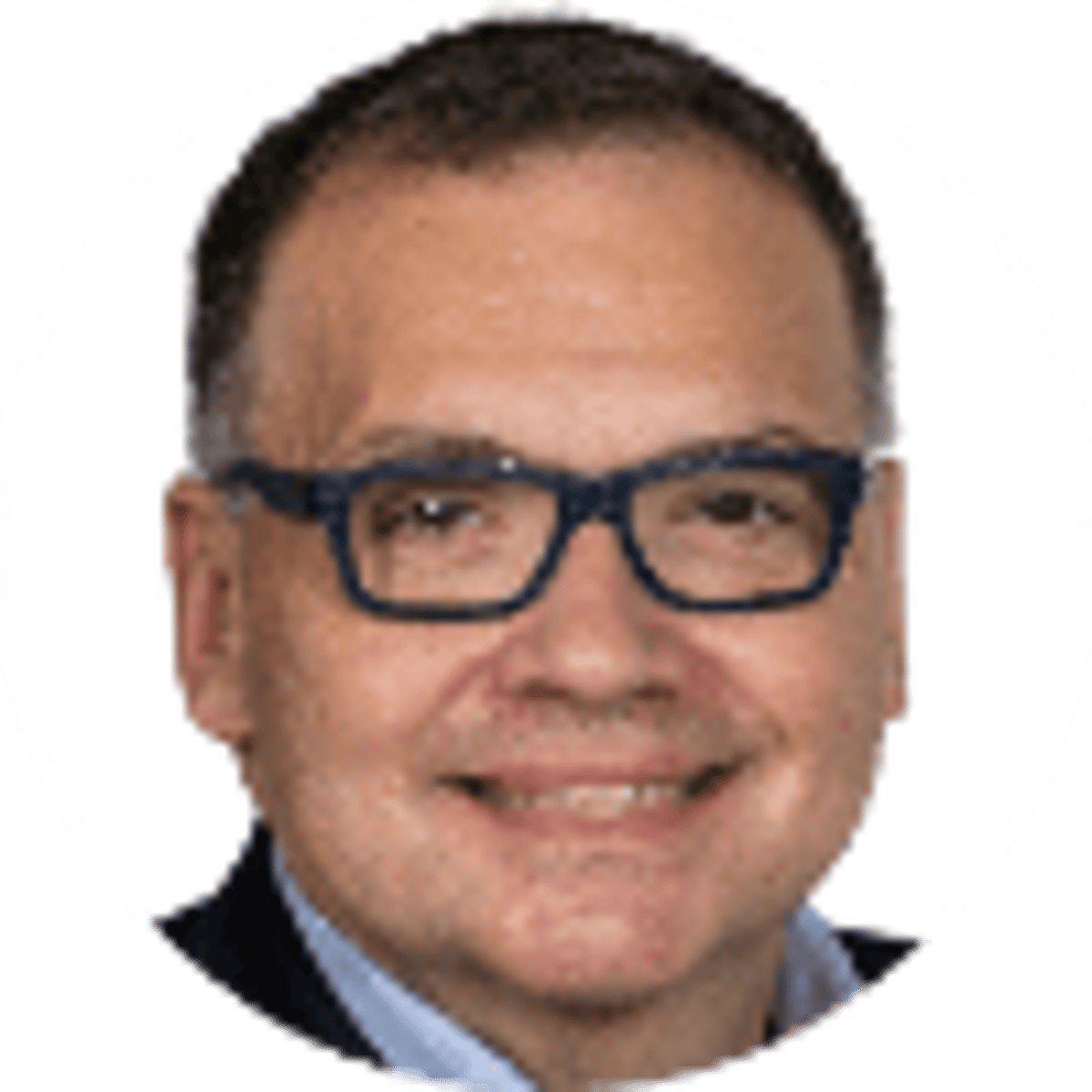 By Bill Speros | 50 mins
Get $200 in Bonus Bets when you Bet $10 on March Matchups

Bet Now ➜

Used 43 Times Today

•

Popular in Virginia
Week 2 of the NFL betting season began with an AFC West showdown that ended with a banged-up Justin Herbert and a win for the Chiefs.
The Kansas City Chiefs edged out the Chargers 27-24 despite some late-game heroics from a clearly-injured Herbert. His 4th quarter TD to Josh Palmer secured the cover for us and other Chargers ATS bettors who backed LA in Kansas City. We felt good about that as one of our favorite NFL Week 2 picks to back, and there's plenty more where that came from. Keep reading for the full list of NFL Week 2 best bets for Sunday and Monday.
The win moves KC to 2-0 and drops LA to 1-1, but the concern now for the latter is the health of their young superstar QB. Here's a look at the NFL futures markets for the Chiefs and the Chargers at BetMGM after their clash in Week 2:
---
RELATED: How Much Does It Cost To Attend NFL Game in 2022?
---
Welcome Al & Kirk
The Chiefs-Chargers game marked the inaugural matchup of Thursday Night Football being carried exclusively on Amazon Prime (outside each team's home market). And it served as the debut of Al Michaels and Kirk Herbstreit on the platform.
Michaels left his NBC Sunday Night Football announcing gig following the Super Bowl. He will continue with the Peacock Network in an "emeritus" capacity. Herbstreit continues his analyst duties for the Worldwide Leader on College GameDay.
| | | | |
| --- | --- | --- | --- |
| | Bet $5, Win $150 in Bonus Bets If Your Bet Wins | Bet Now ➜ | |
Big Lines For NFL Week 2 Best Bets
The NFL Week 2 schedule has seven games in the early Sunday slot and five games in the late afternoon. CBS has the weekly doubleheader. Cincinnati at Dallas is the national game. The Cowboys will be without Dak Prescott for at least a month. He fractured his throwing thumb Sunday night.
There's a Monday night doubleheader on the schedule. The Tennessee Titans visit Buffalo in a 7:15 p.m. affair on ESPN and the Vikings and Eagles kick off from Philly at 8:30 p.m. on ABC. We've got NFL Week 2 picks on all 16 games below.
Oddsmakers on betting apps have loosened the numbers this week. Ahead of Week 1, only one game on the schedule carried a line greater than a touchdown (Colts -8 against the Texans). There are four games in Week 2 with lines greater than 8 points. Two of those games feature double-digit spreads: Falcons at Rams (-10) and Texans at Broncos (-10).
Now it's on to our Week 2 NFL picks to back on your sports betting app:
NFL 2022 Season Week 2 Picks
| | | | |
| --- | --- | --- | --- |
| | First Bet Offer up to $1,000 Paid Back in Bonus Bets | Bet Now ➜ | |
Thursday, Sept. 15
Los Angeles Chargers at Kansas City Chiefs, 8:15 p.m. (Amazon Prime)
This game carries extra weight for the visiting Bolts because it will be their second straight matchup within what is expected to be a hyper-competitive AFC West. The Chargers opened their season with a win over the Raiders. The Chargers and Chiefs split their two games last season, with Kansas City winning in overtime on Dec. 17. The total averaged 58 points in each matchup, well above the line this week.
Given the perfunctory 3-point line in favor of the home team, this one is basically a Pick 'Em on paper. For that reason, we like the Chargers on the moneyline as one of our NFL week 2 picks.
Against KC, Arizona's secondary was depleted and terrible at the same time. Patrick Mahomes had a field day. The Chargers defense held on against Derek Carr and Davante Adams. The Chiefs gave bettors in Kansas an easy win, cover and over in Week 1. It won't be so simple this week.
Best Bet: Take the Chargers at +3.5 with BetMGM. ➜ As noted above, this NFL Week 2 best bet cashed thanks to Herbert's late TD.
| | | | |
| --- | --- | --- | --- |
| | Bet $5, Win $150 in Bonus Bets If Your Bet Wins | Bet Now ➜ | |
Sunday, Sept. 18
Indianapolis Colts at Jacksonville Jaguars, 1 p.m. (CBS)
The Jaguars are underdogs in their season home opener, according to the latest NFL Week 2 picks. Last January, the Colts needed a win at Jacksonville to clinch a playoff spot but were toppled 26-11. Since that loss, the Colts shipped out Carson Wentz and brought in Matt Ryan to stabilize the offense and locker room. The old Colts would be a tantalizing bet to lose straight up here as one of our NFL Week 2 best bets.
This game will be a significant test for Trevor Lawrence and first-year Jaguars coach Doug Pederson. Weather could impact this one given the midday heat in Florida and the propensity for storms (the current forecast shows a 50% chance of thunderstorms on Sunday). The Jaguars scored 22 points and Lawrence threw for 275 yards in Jacksonville's loss at Washington. The Cats left some points on the table and blew an easy cover. The Colts sputtered early before waking up at Houston.
Best Bet: The over on 45.5 points at -110 at with DraftKings ➜ is the strong play here for NFL Week 2 picks.
New York Jets at Cleveland Browns, 1 p.m. (CBS)
The Browns open at home with Jacoby Brissett at QB coming off a win at Carolina. Jets QB Zach Wilson faces up to four weeks out but could return sooner. Joe Flacco was terrible against the Ravens and booed off the field at MetLife on Sunday in a 24-9 loss. He will start again here.
The line has bulged from Cleveland -5 to Cleveland -6.5. The Browns could cover and still keep this total under the 40.5 points. For that reason, we're looking at the under.
Best Bet: We'll go with the Under 40.5 points at -110 with DraftKings ➜ for our NFL Week 2 best bets.
Tampa Bay Buccaneers at New Orleans Saints, 1 p.m. (FOX)
The Saints swept Tom Brady and Buccaneers last season, including a 9-0 shutout at Tampa Bay in December. In that game, current Saints head coach and then-defensive coordinator Dennis Allen filled in for Sean Payton (who was sidelined due to COVID-19 protocols). The Saints defense always causes Brady problems.
Jameis Winston lit up the Atlanta Falcons in Week 1. But the Buccaneers defense knocked Prescott out for at least a month and kept the Cowboys out of the end zone in Week 1. This game will be sandwiched between a pair of mega-showdowns for the Bucs, who open at home against Green Bay in Week 3. Expect an ugly, low-scoring affair. We liked the under at 47 points as one of our best NFL Week 2 picks. It has since moved all the way down to 44.5 points, so in that case take the Bucs -2.5 for your week 2 best bet.
Best Bet: Bucs -2.5 at +100 with DraftKings ➜ offers a nice value.
Miami Dolphins at Baltimore Ravens, 1 p.m. (CBS)
The Dolphins and first-year, rookie coach Mike McDaniel toppled the Patriots in Week 1. It was Tua Tagovailoa's fourth straight win over Bill Belichick. The aquatic mammals continue to swim upstream this week.
A 2-0 start for Miami will thrust McDaniel into the coach of the year chatter. But Lamar Jackson is an older, wiser and better version of Tua Tagovailoa. Both teams appear for real - as opposed to some other Week 1 winners. This line has moved a full point in Miami's favor. Baltimore is a value play here for NFL Week 2 best bets.
Best Bet: Baltimore -3.5 at -105 with BetMGM ➜
---
RELATED: NFL Week 2 Odds, Moneylines and Point Spreads
---
Washington Commanders at Detroit Lions, 1 p.m. (FOX)
The Lions Betting Hype Train rolled in Week 1. The Cats roared to a back-door cover against Philly with 14 unanswered points in a 38-35 loss. Detroit is a +1.5-point home underdog in Week 2. That seems a bit suspicious.
But then again, those swanky casinos and sportsbooks didn't pay for themselves. The Lions were 11-6 ATS last season. And Washington QB Carson Wentz is 0-2 vs. Detroit as a starter. We like the Lions. We don't like the Commanders, despite their nail-biting win over Jacksonville.
Best Bet: Lions +1.5 points at -110 with DraftKings ➜
Carolina Panthers at New York Giants, 1 p.m. (FOX)
Brian Daboll won over his team and the entire Tri-State Area with his decision to go for the 2-point conversion - and the win - at Tennessee in Week 1. Saquon Barkley tore up the once-mighty Titans defense for 164 yards on 18 carries.
Baker Mayfield nearly won his opener in Carolina before falling short 26-24 after a last-minute FG by the Browns. This game has all the ingredients for a Big Blue letdown, especially since the line moved from a pick 'em to as high as New York -2.5. Take the Panthers at +2.5 or even +1.5 on the road.
Best Bet: Panthers ATS at +110 with BetMGM ➜
New England Patriots at Pittsburgh Steelers, 1 p.m. (CBS)
T.J. Watt won't be playing for Pittsburgh, who went with Mitch Trubisky in their Week 1 upset of the AFC Champion Bengals. The Patriots made too many mistakes in their Week 1 loss to Miami. Mac Jones was hurt in Week 1 but it appears he'll be ready for this one. The Steelers picked off Joe Burrow 4 times in Week 1. Mac Jones may not even throw the ball 4 times this week.
After all, the Patriots beat the Bills last year after running the ball 46 times in 49 snaps. The loss of Watt is significant. Beware the Hoodie at Heinz Field after a bad loss. We locked in the under on 42.5 points, but it has since moved to 40.5.
Best Bet: Under 42.5 points at -110 with DraftKings ➜
Atlanta Falcons at Los Angeles Rams, 4:05 p.m. (FOX)
The Super Bowl champion Rams were a pedestrian 10-11 last year ATS and they began the year by getting thumped in the season opener by Buffalo. The Falcons are in whatever comes before the "rebuilding" stage and blew another one Sunday.
We saw multiple lines of 10 or more points obliterated last season (this game opened at -13 Rams and has moved 3 points in Atlanta's direction). Much of what afflicted the Rams against Buffalo should be fixed after an extended week off. Serve up the Dirty Birds deep-fried as one of your NFL Week 2 picks for Sunday.
Best Bet: Rams -11 at -110 with DraftKings ➜
Seattle Seahawks at San Francisco 49ers, 4:05 p.m. (FOX)
The learning curve for Trey Lance should be a bit straighter this week against the projected pasties of the NFC West. He and the Niners got washed out in Chicago Sunday. Seattle coach Pete Carroll turns 71 Thursday but will feel a whole lot younger after Seattle's shock Week 1 win over Russell Wilson and the Broncos on Monday.
If Lance struggles like he did in the Windy City rain, look for a shirtless Jimmy Garoppolo to come riding in on a white stallion to save the day.
Best Bet: Under 42.5 points -115 with BetMGM ➜
---
RELATED: NFL Week 3 Odds, Moneylines and Point Spreads
---
Cincinnati Bengals at Dallas Cowboys, 4:25 p.m. (CBS)
The line and total moved significantly Monday after Prescott's injury. This game opened with the Cowboys as 2.5-point favorites. After going off the board, it swung to Cincinnati -7. The total fell from 50.5 to 44.5. The Cowboys were struggling to move the ball before Prescott got injured Sunday night. We took the under of 50.5 before Dak's injury as one of our NFL Week 2 picks. That's in the bank.
Dallas QB Cooper Rush is 1-0 ATS as a starter. Cincy's Joe Burrow turned the ball over five times against Pittsburgh. Zac Taylor failed to challenge a call that otherwise would have given the Bengals a go-ahead score. Neither will happen this time. This is a perfect game for the AFC Champions to fix their ills. With the Under already banked, we'll dip back in to take the Bengals -7 as one of our NFL Week 2 best bets.
Best Bet Post-Dak Injury: Cincinnati -7 at -110 with DraftKings ➜
Houston Texans at Denver Broncos, 4:25 p.m. (CBS)
The Russell Wilson Redemption Tour makes its debut at Empower Field at Mile High in Week 2. The Broncos enter the 2022 season with new owners, a new coach, and a new quarterback. The Texans, too, have a new coach and a young QB.
We're always wary of big lines early in the season and we're up to our armpits with the Rams. As a result, let's take Houston to cover again in Week 2 as one of our NFL Week 2 picks. We had them at +10.5, the line has since slid to 10.
Best Bet: Houston +10.5 at -110 with DraftKings ➜
Arizona Cardinals at Las Vegas Raiders, 4:25 p.m. (CBS)
Josh McDaniels makes his Sin City debut as Raiders head coach. The former Patriots offensive coordinator will undoubtedly have Derek Carr finely tuned for the home opener of the Silver and Black. They took off the first half Sunday against the Chargers.
Meanwile, the Cardinals were steamrolled by Mahomes & Company. The Raiders are in a great position to repeat that. We got burned by the Raiders in Week 1 but are coming back for more as one of our NFL Week 2 best bets. We grabbed them at -2.5 before the line moved a point in their favor.
Best Bet: Raiders -2.5 at -110 with DraftKings ➜
Chicago Bears at Green Bay Packers, 8:20 p.m. (NBC)
The Bears may have won their Super Bowl in Week 1. But they remain the property of Aaron Rodgers until further notice. The Packers got walloped in Minnesota on Sunday. We'll play it safe with the total for our NFL Week 2 picks on the Bears at Packers.
The Bears won't score much and we're not sure the Packers can carry the load alone. We grabbed the under at 45.5 points. It has since moved to 42.5 at BetMGM as of Monday. If we could do it here, we'd middle this one.
Best Bet: Under 45.5 Points at -110 with DraftKings ➜
---
RELATED: NFL Schedule Release: How Many Miles Will Your Team Travel In 2022?
---
Monday, Sept. 19
Tennessee Titans at Buffalo Bills, 7:15 p.m. (ESPN)
The Bills are coming off an extended break following their Week 1 Thursday night rout of the Rams. Expect a raucous and well-lubricated crowd in Buffalo. Many will be bruised not beaten following a bevy of table swoons in the parking lot. The Titans got KO'd at home in the Divisional Round. More importantly, they did not improve much in the offseason, as was evidenced Sunday against the Giants.
The line is moving in the wrong direction. We locked in the under at 51 before the Titans fizzled against the Giants. It has since moved to 49.5. So if you missed that window, look for the Bills to score the big-time cover at home for your NFL Week 2 best bets.
Best Bet: Under 51 at -110 with BetMGM ➜
Minnesota Vikings at Philadelphia Eagles, 8:15 p.m. (ABC)
Oddsmakers have noticed the improvements made by Philadelphia on offense in the offseason. The Eagles have a young and dynamic offensive core. Another Monday night game where the home crowd will be a factor. Of course, in Philly, that could go either way. Kevin O'Connell began his head-coaching career by smashing Green Bay at home.
These are the the "up-and-coming" NFC teams to watch and both are in first place of their respective divisions - granted it's only after one game. We liked Philly at -2.5. The line is now -3. That's just enough to make us a bit wary. If you missed Philly at -2.5 for your NFL Week 2 picks, take the Eagles moneyline or the under of 49.5.
Best Bet: Eagles -2.5 at -110 with DraftKings ➜
About the Author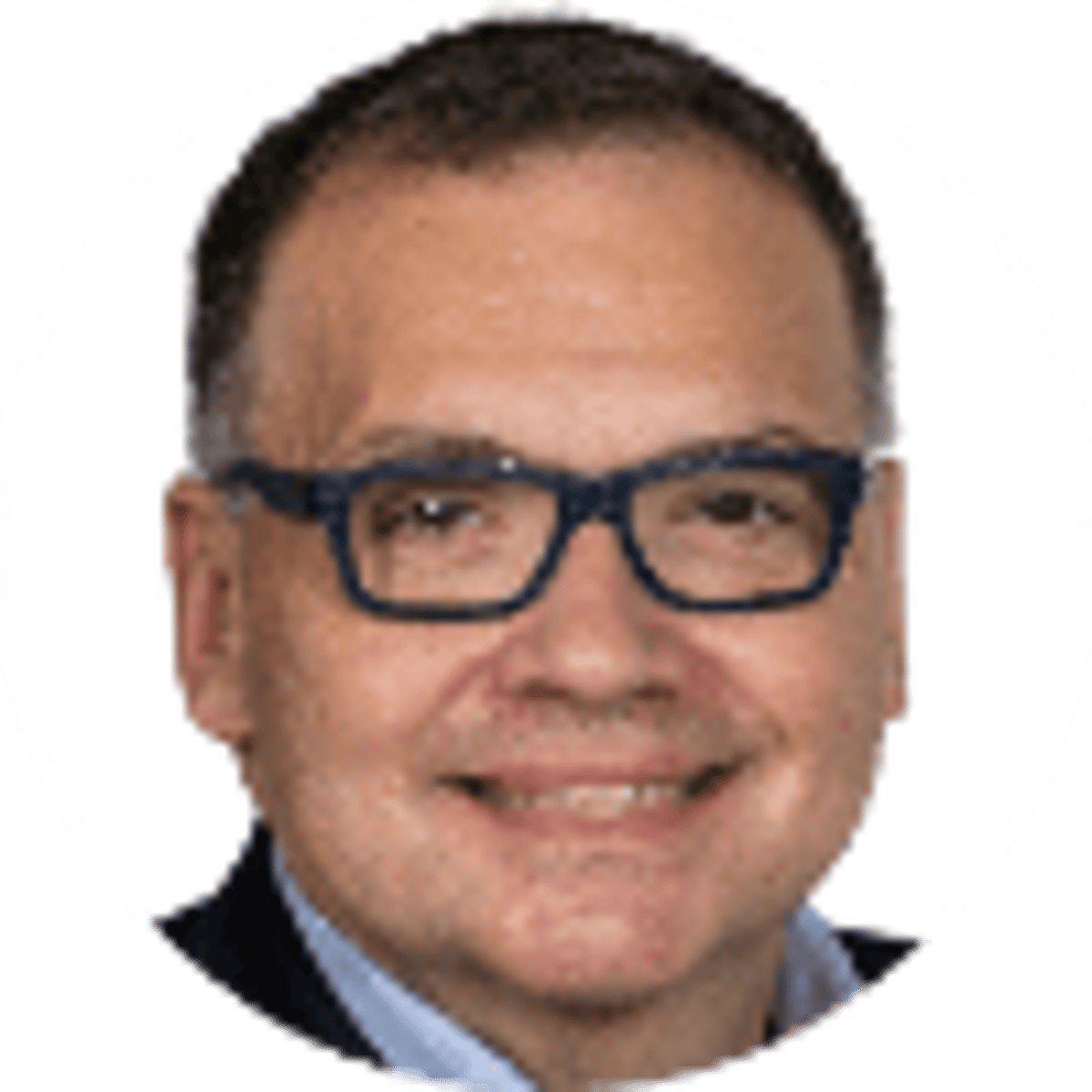 Bill Speros is an award-winning journalist and editor whose career includes stops at USA Today Sports Network / Golfweek, Cox Media, ESPN, Orlando Sentinel and Denver Post.
Our trusted sports betting partners bring you safe and fun playing experiences