NFL Week 7 Picks, Betting Predictions & Best Bets To Back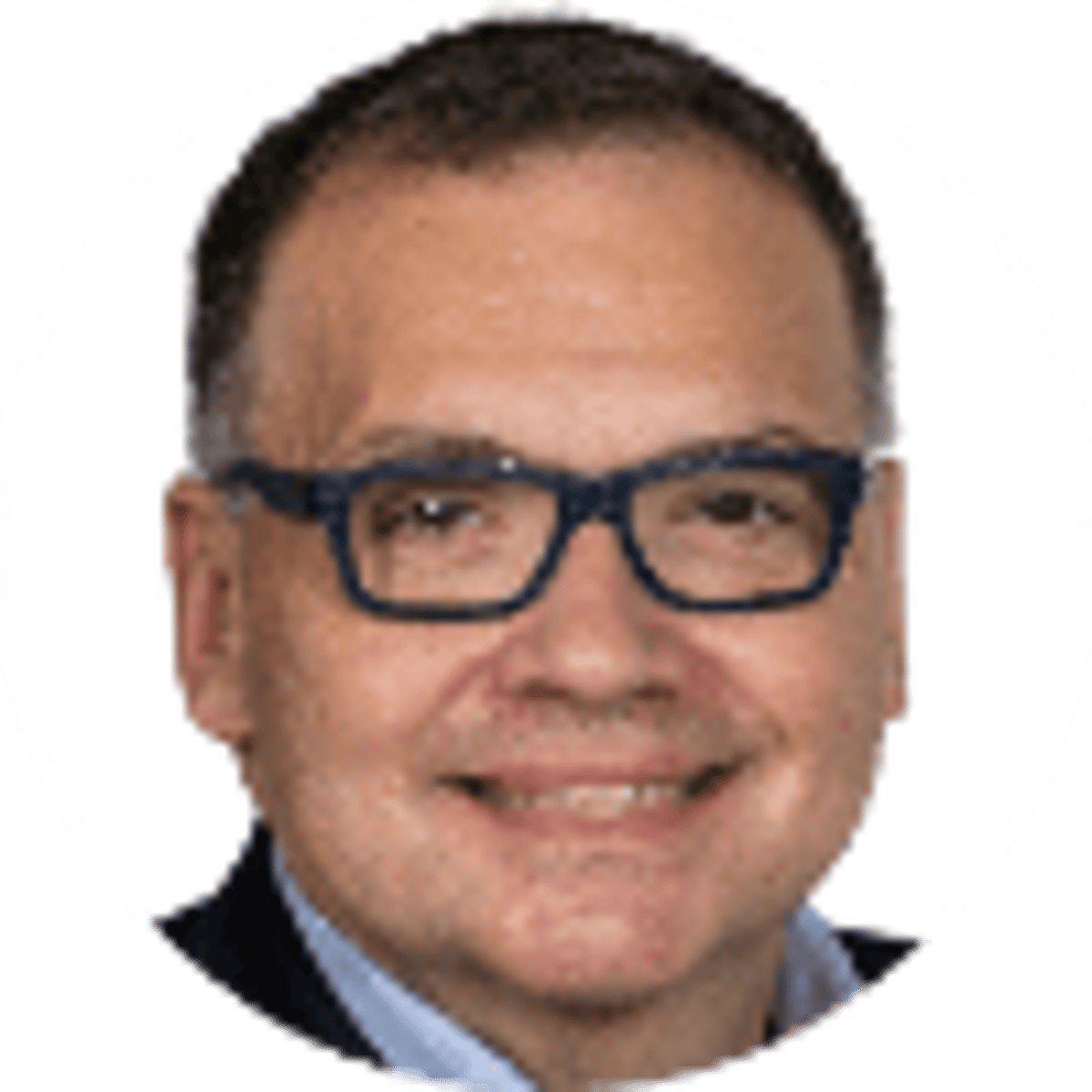 By Bill Speros | 32 mins
The Super Bowl 54 rematch tops the NFL betting schedule in Week 7. Patrick Mahomes II and the Chiefs visit Levi's Stadium to play the San Francisco 49ers and we've got NFL Week 7 best bets to make.
Jimmy Garoppolo is quarterbacking the 49ers and has the team pointed toward the playoffs. San Francisco has a real chance to win the NFC West. Of course, so do the Rams and Seahawks as all three teams are 3-3.
In Super Bowl 54, the 49ers and Jimmy G. held a 10-point lead entering the 4th quarter before Mahomes worked his sorcery and led Kansas City on three scoring drives in the final 6:13 of the game. Meanwhile, Garoppolo gained ignominy with his 2.8 passer rating in the final 15 minutes. Overall, he went 3 of 11 for 36 yards in the 4th quarter with an interception and a fourth-down sack.
The Kansas City Chiefs returned to the Super Bowl the following year but lost to Tampa Bay 31-9. The Chiefs and Kansas sports betting fans avenged that loss (in part) by trouncing Tampa Bay 41-31 in Week 4 of this season.
---
RELATED: All NFL Head Coaches Ranked Against the Spread
---
The lone intra-divisional matchup of note in Week 7 has the Colts visiting the Titans. Tennessee won their first meeting 24-17 in Week 4.
The week begins with the Saints visiting Arizona on Thursday night. There are just seven games in the 1 p.m. Sunday timeslot. The Chiefs-49ers matchup is the national game on FOX at 4:25 p.m. ET. The Steelers and Dolphins meet on Sunday night. The Bears head to Foxboro for a Monday night game against the Patriots.
The red-hot Bills, reeling Rams, mighty Vikings and undefeated 6-0 Eagles are on the bye.
Now it's on to our Week 7 NFL picks to back on your sports betting app:
NFL 2022 Season Week 7 Picks
Oddsmakers on betting apps have now set betting lines on these games. Let's take a look at the schedule for our NFL Week 7 picks and best bets:
2022 NFL Week 7 Best Bets To Back Today
New Orleans Saints at Arizona Cardinals, Thursday, 8:15 p.m. (Prime Video)
This could be the third Thursday stinker in a row. The past two Thursday night games were won by teams scoring 12 points. This week, 10 might do the trick. The Cardinals (2-4, 3-3) have slid into second place in the NFC West. Unfortunately, that means last place in the NFC West. Kyler Murray has thrown just 6 TDs against 4 picks this season. The Cardinals are averaging just 18.8 points in their past three games, including back-to-back losses to the Eagles and Seahawks.
Andy Dalton and the Saints were outdistanced by his former team (the Bengals) in Week 6 but were able to move the ball. Saints coach Dennis Allen is in no rush to name his starting QB for this game. That means the Cardinals have to gameplan for at least 3 different QBs: Jameis Winston, Taysom Hill, and Dalton.
Best Bet: Under 45 Points (-110) with Caesars Sportsbook ➜
Cleveland Browns at Baltimore Ravens, Sunday, 1 p.m. (CBS)
Look for Lamar Jackson over everything. The Browns got "Zapped" by New England in Week 6. The Ravens were unable to stop the juggernaut that is the New York Football Giants. Patriots rookie QB Bailey Zappe put up 309 yards on the Browns. Jackson should be able to find his groove against the Browns at home.
Baltimore has beaten Cleveland in four of their past five matchups and has covered the line in each of those five games. Home favorites have struggled this season, sitting well below .500. But this line appears solid.
Best Bet: Baltimore -6 (-110) with Caesars Sportsbook ➜
Tampa Bay Buccaneers at Carolina Panthers, Sunday, 1 p.m. (FOX)
Angry Tom Brady had a "Terrible, Horrible, No Good, Very Bad Day" in Pittsburgh on Sunday. Two days after attending Robert Kraft's wedding (and missing a walk-through on Friday), Brady was able to muster just one TD against a Steelers defense that had been ranked 30th in the NFL. This game should be the perfect cure for all that ails Brady and the Buccaneers (3-3, 2-4).
The Panthers fired Matt Rhule last week and kept on losing and failing to cover in Week 6, going down 24-10 to the Rams (+9.5). Brady is 7-3 against the Panthers all time, including a 32-29 win in Super Bowl 38 while he was with New England. These are normally the sorts of games in which Brady throws for 300+ yards and 3 or 4 TDs. If he doesn't, he might want to try to kiss and make up with his estranged wife. This line is a bit bloated. But if Brady gets going, hide the children and pets in Charlotte.
Best Bet: Buccaneers -10 (-110) with DraftKings Sportsbook ➜
Atlanta Falcons at Cincinnati Bengals, Sunday, 1 p.m. (FOX)
The Falcons are the lone unbeaten team in the NFL against the spread at 6-0 coming off an outright win at home as 5.5-point underdogs over San Francisco. The Bengals rolled in New Orleans. Joe Burrow was a clean 28 for 37 in his Bayou homecoming, covering 300 yards passing with 3 TDs, no picks and a 126.0 passer rating. The Falcons have perhaps the best least-heralded offensive line in the NFL. They ran the ball on the 49ers and will be able to do so against the Bengals.
Their challenge will be keeping Burrow off the field and keeping up with him when he is on it. This line is just big enough for them to do it. Fly Dirty Bird Airlines until they give you a reason not to do so.
Best Bet: Atlanta +6.5 (-110) with DraftKings Sportsbook ➜
---
RELATED: NFL Week 8 Best Bets, Odds And Predictions
---
Detroit Lions at Dallas Cowboys, Sunday, 1 p.m. (FOX)
Cooper Rush is no longer undefeated or perfect against the spread. We can expect Jerry Jones to declare - without any medical input - that Dak Prescott is 100,000% ready to play this week. The Eagles picked off Rush three times Sunday night, including the game-clincher with 5:03 to play. At one point this season, the Lions and Cowboys were tied for the best record against the spread over their previous 20 games. Then oddsmakers woke up. Detroit has failed to cover in three straight games and is coming off a much-needed bye week after getting wrecked by New England in Week 5.
Either Prescott or Rush should be able to produce against Dan Campbell's toothless, declawed defense. All the rest in the world won't be able to help slow Dallas' running game. The under should hold here since Dallas will be scoring most of the points on its own.
Best Bet: Under 47.5 Points (-110) with DraftKings Sportsbook ➜
New York Giants at Jacksonville Jaguars, Sunday, 1 p.m. (FOX)
Road Trip. Expect a swarm of sunburned Giants fans at TIAA Bank Field. Jacksonville is a quick and easy flight from the Big Apple. Tickets are plentiful and far less expensive than they are at MetLife. And the beaches are still open.
The Giants beat Green Bay and Baltimore in back-to-back weeks. The Jaguars have reverted to form after some early-season hope and hype. Jacksonville has lost three straight and has scored just 18 points per game during their current skid. Jump into the Atlantic Ocean off Duval County with both feet. Back The (Big) Blue.
Best Bet: Giants +2 (-110) with DraftKings Sportsbook ➜
Indianapolis Colts at Tennessee Titans, Sunday, 1 p.m. (CBS)
The Titans beat the Colts in Week 4. Indy will need a win here to keep pace with Tennessee. The Titans are coming off a bye. The Colts delivered their best overall performance of the season without Jonathan Taylor in the lineup. Expect him to play this week. With a running game upon which to fall back on, Matt Ryan won't have to throw the ball 58 times like he did in Week 5. But he amassed 389 yards in the air and threw for 3 TDs.
Much more importantly, Ryan threw the ball 58 times without getting intercepted once. It might be hard to duplicate that feat against Mike Vrabel's defense. Frank Reich will do his best to make sure that doesn't have to happen.
Best Bet: Colts Moneyline (+105) with DraftKings Sportsbook ➜
Green Bay Packers at Washington Commanders, Sunday, 1 p.m. (FOX)
Aaron Rodgers has lost back-to-back games to the New York Giants (in London) and to the New York Jets (in Green Bay). He did not attend Robert Kraft's wedding. The Packers are one missed Tampa Bay 2-point conversion away from likely being 2-4. In Green Bay's two losses to Gotham's Finest, the Packers were beaten in part because of special teams miscues and an inability to stop the run.
The Giants and Jets combined for 300 yards on the ground against Green Bay's cheesecloth defense. The Commanders, meanwhile, beat Chicago 12-7 in Week 5. This game should offer Matt LaFleur and Rodgers the opportunity to repair and revive Green Bay's offense. Carson Wentz does well against his in-game totals. But he's usually good for a soul-crushing interception late in any close game.
Best Bet: Green Bay -5.5 (-110) with DraftKings Sportsbook ➜
New York Jets at Denver Broncos, Sunday, 4:05 p.m. (CBS)
Both the Jets and Broncos have surprised this season. The Jets for being a playoff contender. The Broncos for being embarrassingly bad. Russ may be cooked. Jets coach Robert Saleh is going to need a warehouse to store all those receipts he's been keeping. The 4-2 Jets have won as many games this year as they did all of last season in going 4-13. Gang Green is also 4-2 against the spread.
Bottom line, the Jets are (and we cannot believe we are writing this) fundamentally sound and improving each week. The Broncos have proven to be listless, even at home. Look for the Jets to join the Mile High Club this week. Shame on you. We mean road teams that have won in Denver this season.
Best Bet: Jets +3.5 (-115) with FanDuel Sportsbook ➜
Houston Texans at Las Vegas Raiders, Sunday, 4:05 p.m. (CBS)
The loser here will still have a shot at the No. 1 overall pick. Both teams are coming off a bye in Week 5. The 1-3-1 Texans are 4-1 against the line and getting 7 points in Sin City. The Raiders are about as certain as the next throw of the dice. These teams average 42.2 points combined each week. Given the strength of the under this season (58.6% through the first 92 games), stick with the under on the total and avoid too much sweat here.
Best Bet: Under 44.5 (-110) with FanDuel Sportsbook ➜
Seattle Seahawks at Los Angeles Chargers, Sunday, 4:25 p.m. (FOX)
The Chargers have excelled at mediocrity for decades. They need to win this game if they hope to make the postseason and break away from their 8-8/9-8 doldrums. The Seahawks are in a three-way . . . tie for first in the NFC West with San Francisco and the Super Bowl champion Rams. Geno Smith continues to confound the doubters. And he continues to get little respect from oddsmakers. Take the points while you can.
Best Bet: Seahawks +6.5 Points (-110) with Caesars Sportsbook ➜
Kansas City Chiefs at San Francisco 49ers, Sunday, 4:25 p.m. (CBS)
If the 49ers are leading by 10 points in the fourth quarter – they're doomed. Two teams among the favorites to win the Super Bowl enter this game coming off losses. The Chiefs fell 24-20 at home in another thriller against the Bills in Week 6. It was the first time in his career that Patrick Mahomes lost ATS as an underdog. He is now 7-1-1.
The 49ers were flocked over by the Falcons 28-14 in Atlanta. This game is a rematch of Super Bowl 54, won by the Chiefs 31-20. Kansas City trailed 20-10 in that game entering the 4th quarter. Jimmy G. self-immolated and Mahomes led a 3-TD assault in the final 6:13. The Chiefs won their Super Bowl 55 rematch at Tampa Bay earlier this season. Look for them to run their Super Bowl Rematch streak to 2-0 this season. A loss here leaves the 49ers below .500 but no more than one game back in their division.
Best Bet: Chiefs Moneyline (-140) with DraftKings ➜
Pittsburgh Steelers at Miami Dolphins, Sunday, 8:20 p.m. (NBC)
Both teams have already swapped starting quarterbacks several times this season. Kenny Pickett replaced the woeful Mitch Trubisky in Week 4. Pickett was knocked out with a concussion Sunday. Trubisky returned and led Pittsburgh's game-winning drive against Tampa Bay. In Miami, Teddy Bridgewater took over for the injured Tua Tagovailoa in Week 4 only to be sidelined with a concussion the following week. Dolphins QB Skylar Thompson made his first career start Sunday, becoming the 41st NFL quarterback to start a game this season. Thompson did not last long, injuring his thumb in the second quarter. Bridgewater returned and did well, but not well enough. Tagovailoa, meanwhile, is expected to play this Sunday night against the Steelers. Got all that? Pittsburgh's defense should keep this one close.
Best Bet: Steelers +6 (-110) with DraftKings ➜
Chicago Bears at New England Patriots, Monday, 8:15 p.m. (ESPN)
We have a QB controversy in Foxboro! Bailey Zappe has a 111.4 passer rating and 4 TDs against just one interception in his two starts. The Patriots have won those games by a combined 67-15 score. Zappe has the best record ATS (2-0) of any quarterback to start a game this season in the NFL. He also almost led the Patriots to a comeback win at Green Bay when he replaced the injured Brian Hoyer in Week 4.
Mac Jones is nursing an ankle injury. Jones returned to practice this week. He was a game-day decision this past week. Given the Kremlin-like secrecy at One Patriot Place, don't expect a decision on a starting QB here until the absolute last minute. Bill Belichick is in all his glory these days and plans to milk every second. Unless the Bears plan to bring back Richard Dent and Mike Singletary, they won't pose much of a threat against either New England QB.
Best Bet: Patriots -7.5 (-110) with DraftKings ➜
About the Author

Bill Speros is an award-winning journalist and editor whose career includes stops at USA Today Sports Network / Golfweek, Cox Media, ESPN, Orlando Sentinel and Denver Post.
Our trusted sports betting partners bring you safe and fun playing experiences