NFL Week 10 Picks, Betting Predictions & Best Bets To Back: Skol Meets Bills Mafia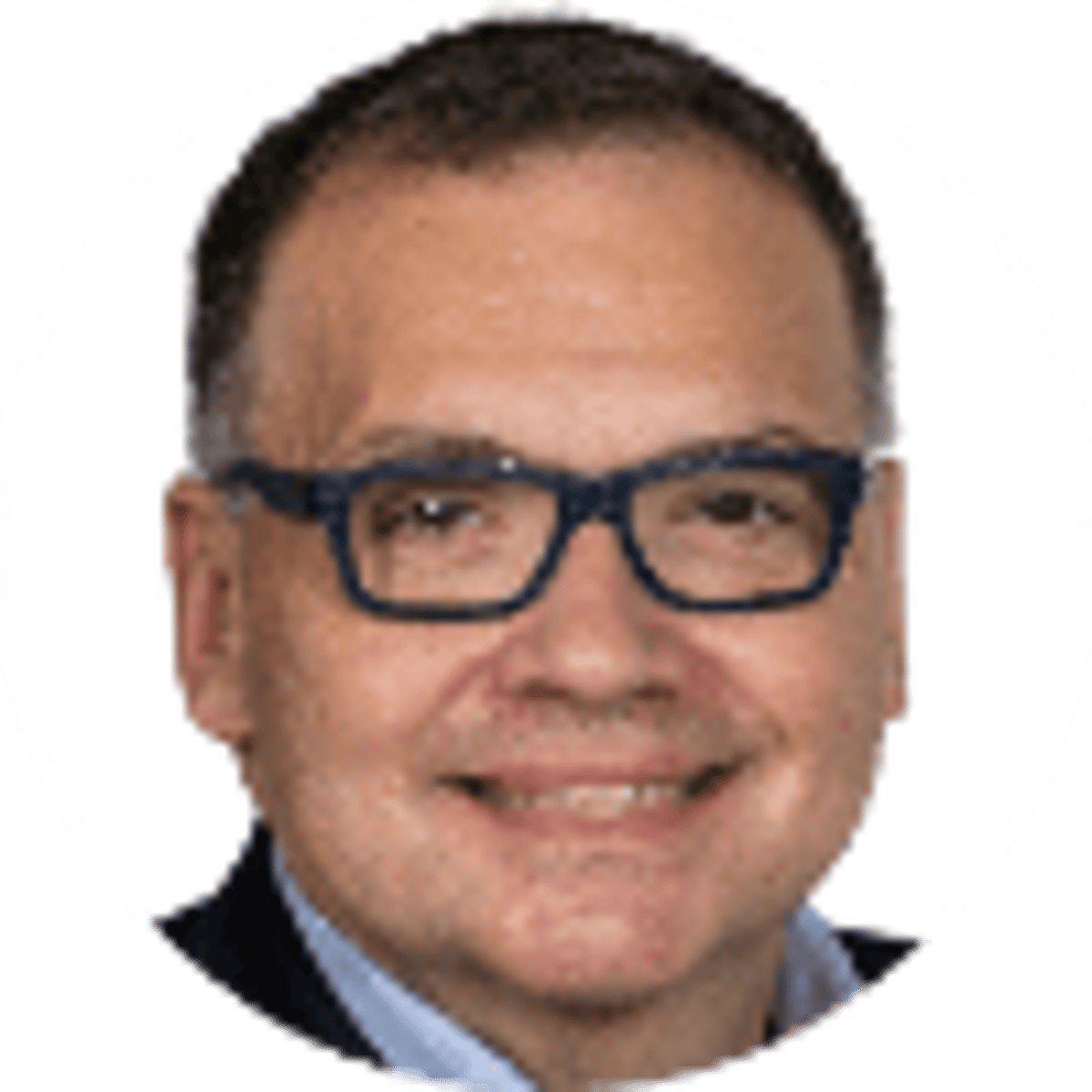 By Bill Speros | 26 mins
Week 10 of the NFL betting season features the Shield's first regular-season game in Germany and a potential Super Bowl 57 matchup between Buffalo and Minnesota.
The Tampa Bay Buccaneers and Seattle Seahawks travel to Munich for a 9:30 a.m. ET start on Sunday in a battle of first-place teams. The Seahawks extended their lead in the NFC West with a win at Arizona. The Buccaneers and Tom Brady reclaimed first place in the NFC South with all-time Brady Thriller at Tampa Bay.
---
RELATED: All NFL Head Coaches Ranked Against the Spread
---
The featured event on the Week 10 schedule offers a surprising potential Super Bowl 57 betting preview as the first-place Minnesota Vikings visit the first-place Buffalo Bills in a 1 p.m. ET tilt on FOX.
This game will be the biggest test yet for the upstart Vikings. Minnesota opened up a four-game lead in the NFC North after Week 8, the largest such lead in the NFL. The Bills appeared to be on track for a trip to the AFC championship game until they got "Sauced" by the Jets in Week 9.
Vikings Remain A Strong Betting Value
Kirk Cousins and the Vikings have yet to capture the hearts and minds of oddsmakers and sit at +1600 to win the Super Bowl at FanDuel. Minnesota is a value play, priced at +600 to win the NFC and +700 to be the top seed in the conference at the same book.
Josh Allen, Von Miller and the Bills have removed any suspense in terms of their price. Buffalo began the season among the favorites to win the Super Bowl. The Bills "slid" to +275 at BetMGM Sportsbook after losing to the Jets and are a pricey +150 to take the AFC crown.
Week 10 begins with an NFC South clash between the Falcons and Panthers.
On Sunday, there are seven games in 1 p.m. slot. The woebegone Packers play host to the Cowboys in the national FOX game at 4:25 p.m. The underachieving Chargers visit San Francisco Sunday night. And the 8-0 Eagles entertain Washington Monday.
The Ravens, Bengals, Patriots and Jets are on the bye.
Now it's on to our Week 10 NFL picks to back on your sports betting app.
NFL 2022 Season Week 10 Picks
Oddsmakers on betting apps have not yet set betting lines on all these Week 10 games. Let's take a look at the schedule for our NFL Week 10 picks and best bets:
2022 NFL Week 10 Best Bets To Back Today
Atlanta Falcons at Carolina Panthers, Thursday, 8:15 p.m. (Prime Video)
Can anyone stop P.J. Walker? We nominate the Falcons.
Best Bet: Falcons -2.5 (-110) with Caesars Sportsbook ➜
Seattle Seahawks vs. Tampa Bay Buccaneers (Germany), Sunday, 9:30 a.m. (NFL Network)
The storyline for this game has flipped from where it was expected to be before the season began. "Die Ziege" (or "The GOAT") visits the Fatherland. Geno Smith is the QB here with the most success this season. But the Buccaneers defense should be as healthy as it can get these days. And it will be keyed to slow Kenneth Walker II. The Seahawks will be making the longest road trip of the year – 5,264 air miles and nine time zones – as they seek to hold onto first place. The Bucs are chasing .500. Brady has his mojo back.
Best Bet: Buccaneers Moneyline (-120) with Caesars Sportsbook ➜
Minnesota Vikings at Buffalo Bills, 1 p.m. (FOX)
Anyone have a "Vikings-Bills" Super Bowl matchup among their preseason picks? It's a possibility. Each team here is in first place and could also hold the top seed in their respective conference by kickoff. Not bad for a 1 p.m. game in Week 10. The OG Vikings used to thrive in these cold environs. Hopefully they haven't gone soft playing indoors. Keep an eye on Josh Allen this week on the injury report. His pride was severely damaged by the Jets. His right elbow didn't do so well either. The Vikings defense is for real. And Kirk Cousins is, well, Kirk Cousins.
Best Bet: Vikings +7.5 (-110) with Caesars Sportsbook ➜
Detroit Lions at Chicago Bears, 1 p.m. (FOX)
Two teams on the endangered species list. Lions coach Dan Campbell may have saved himself from extinction with a win over the Packers in Week 9. Justin Fields combined for 300 yards on the dot passing and rushing against Miami. He totaled 178 yards rushing on 15 carries. The Bears present a much tougher challenge than the Packers (yes, you read that right) and should score a cover at home.
Best Bet: Bears -3 (-110) with DraftKings Sportsbook ➜
---
RELATED: Best NFL Parlay Bets To Back Today
---
Jacksonville Jaguars at Kansas City Chiefs, 1 p.m. (CBS)
Go to see Patrick Mahomes. Stay to see if the Chiefs can cover the monster spread. The Chiefs are coming off a bye. The Jaguars won their Super Bowl Sunday, rallying from a 17-0 deficit to beat the Raiders.
Best Bet: Chiefs -9.5 (-115) with DraftKings Sportsbook ➜
Cleveland Browns at Miami Dolphins, 1 p.m. (CBS)
Cleveland fans can dream about the warm weather in South Florida. And what it might be like to have a real quarterback under center when Deshaun Watson returns in Week 13. Jump on this number while you can. The Dolphins loaded themselves up for a postseason run and it already paid dividends with a 35-32 shootout win over the Bears.
Best Bet: Dolphins -4 (-110) with DraftKings Sportsbook ➜
Houston Texans at New York Giants, 1 p.m. (CBS)
The Jets pulled off a stunner in Week 9 by beating the Bills. The Giants are now on the clock. Big Blue vs Gang Green in Super Bowl 57. The dream begins here. The Texans played a solid first half against Philadelphia in Week 9 and held for a backdoor cover off a 13.5-point line. This line is much more reasonable and realistic. But we're watching the total here. We're going with the over here - as long as the number stays at 38.5. These teams have averaged 39.75 PPG combined this season.
Best Bet: Over 38.5 points (-110) with DraftKings Sportsbook ➜
New Orleans Saints at Pittsburgh Steelers, 1 p.m. (FOX)
Big Ben and Drew Brees have been replaced by Kenny Pickett and (Fill-In-The-Blank QB Here). The Saints are coming off a home Monday night game against Baltimore. Saints QB Andy Dalton is 3-13 against the Steelers, having made all 16 starts with the Bengals. But those Bengals didn't have Alvin Kamara.
Best Bet: Saints -2.5 (-110) with DraftKings Sportsbook ➜
Denver Broncos at Tennessee Titans, 1 p.m. (CBS)
The Titans spent the first two months of the season in repair mode. They still emerged in first place in the AFC South. The Broncos are a schizophrenic wreck. Russell Wilson can skip the in-flight squats. They're not going to help this week. The Titans took Patrick Mahomes and the Chiefs to overtime Sunday night. But they did not score a touchdown in the second half or OT with Malik Willis at QB, despite Derrick Henry's 2 scores in the first 30 minutes. That may be enough at home against Denver.
Best Bet: Titans -2.5 (-110) with DraftKings Sportsbook ➜
Indianapolis Colts at Las Vegas Raiders, 4:05 p.m. (CBS)
Sin City offers the perfect site for two teams that are beyond redemption. Head coach Frank Reich was fired by the Colts Monday. Raiders first-year coach Josh McDaniels agreed to coach the Colts in 2018 before backing out less than a day later. He may next out the door. Colts QB Sam Ehlinger was sacked 9 times New England Sunday in his second NFL start. Look for the Raiders here by default. But we're not touching this line (Raiders -5.5) with Terry Bradshaw's money.
Best Bet: Under 42 Points (-110) with FanDuel Sportsbook ➜
Dallas Cowboys at Green Bay Packers, 4:25 p.m. (FOX)
Turn back the clock to 1967. Feels like that was the last time Aaron Rodgers was any good. Dak Prescott and the Cowboys are 6-2, looking to keep pace in the NFC East and coming off the bye. The last time a former Packers coach visited Lambeau Field was during the 2007 NFC Divisional Playoffs. In that game, Mike McCarthy's Packers beat Mike Holmgren's Seahawks. This week, McCarthy and his Cowboys are poised for a Homecoming Week victory.
Best Bet: Cowboys -5 (-110) with Caesars Sportsbook ➜
Arizona Cardinals at LA Rams, 4:25 p.m. (FOX)
Kliff Kingsbury's last stand? The Cardinals make their in-season debut on HBO's "Hard Knocks" Wednesday. Expect drama aplenty thanks to their tumultuous season. The Rams reached another level of terrible at Tampa Bay Sunday. They are as beatable as ever at any other point in the Sean McVay Era. This is a solid number on both the line and the juice.
Best Bet: Cardinals +3 (+105) with DraftKings ➜
Los Angeles Chargers at San Francisco 49ers, 8:20 p.m. (NBC)
The Chargers are perennial underachievers. The 49ers save their gag jobs for the NFC title game or Super Bowl. San Francisco is coming off the bye while the Chargers have a quick turnaround after a hard-fought win at Atlanta. That makes this line appealing. As does the fact that the 49ers four wins this season have come by an average of 18.5 points.
Best Bet: 49ers -7 (-110) with Caesars Sportsbook ➜
Washington Commanders at Philadelphia Eagles, Monday, 8:15 p.m. (ESPN)
The Eagles are chasing a 9-0 start. Philly is healthy. Jalen Hurts is No. 2 in the NFL with a 107.8 passer rating. The crowd at the Linc will be well-lubricated and amped. And the Eagles are coming off an extended break this week. Be afraid, Taylor Heinicke. Be very afraid. This line is too much. Oddsmakers are taking advantage of the massive Philadelphia/South Jersey betting market. Go with the under.
Best Bet: Under 44.5 Points (-110) with Caesars Sportsbook ➜
About the Author

Bill Speros is an award-winning journalist and editor whose career includes stops at USA Today Sports Network / Golfweek, Cox Media, ESPN, Orlando Sentinel and Denver Post.
Our trusted sports betting partners bring you safe and fun playing experiences