NFL Week 16 Picks, Predictions & Best Bets To Back Today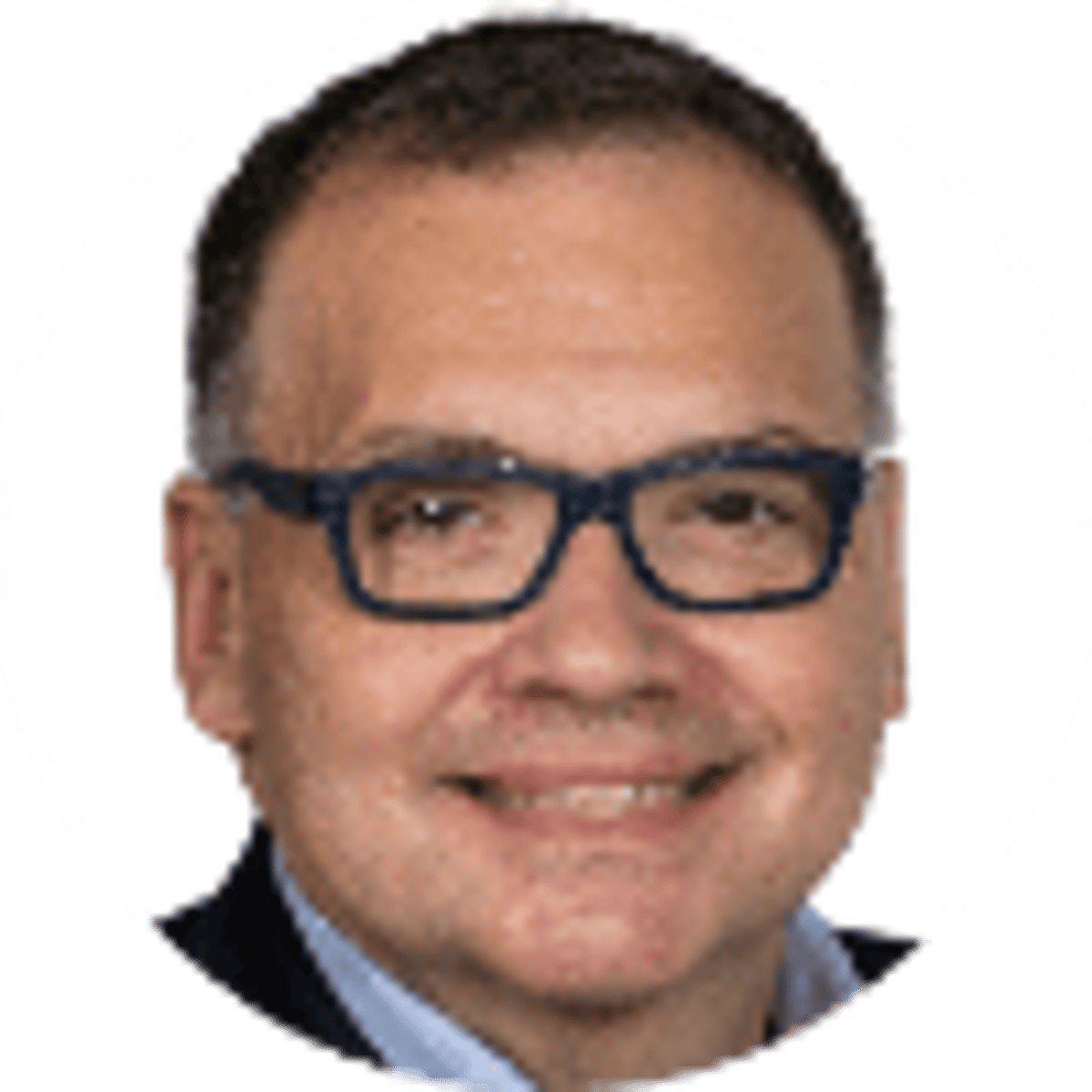 By Bill Speros | 35 mins
'Twas the day before Christmas and all through the book, NFL action stirred, as money was took."
The NFL betting Week 16 schedule includes a dozen games on Christmas Eve, including a nightcap on ESPN starting at 8:15 p.m. ET between the Steelers and Raiders to mark the 50th anniversary of Franco Harris' "Immaculate Reception" in the 1972 playoffs.
There are also three games on Christmas Day, as The Shield cedes nothing to the NBA, or anything else. Thankfully, the Broncos and Rams are playing at 4:30 p.m., so you can step away from the TV and enjoy some quality time with the family. Or check in on the Celtics and Bucks. But you'll want to swing back to NBC at 8:15 p.m. when Tom Brady and the Buccaneers visit Arizona.
Every single game in Week 16, starting on Thursday through Christmas Eve, includes at least one team still in the playoff chase or playing for seeding. Multiple teams can clinch playoff berths, and a few could be eliminated with a loss.
---
RELATED: All NFL Head Coaches Ranked Against the Spread
---
Stat Of The Week No. 1: The AFC South Jaguars and NFC South Panthers will win their respective divisions if they win their last three games.
And you thought there were no more Christmas miracles.
The marquee game of holiday weekend, and hopefully the last game of the day you'll watch, if not wager on, has the best-in-the-NFL Philadelphia Eagles visiting Jerry World and the Cowboys. A win in that game could well clinch the NFC East for Philly.
The week begins on Thursday night with the Jacksonville Jaguars searching for Buddy The Elf in the Meadowlands against the New York Jets at MetLife Stadium.
NFL Week 16 Picks – Christmas Eve, Christmas Day & More
Oddsmakers on betting apps have now set betting lines for Week 16 matchups. Here are our NFL Week 16 picks and best bets:
Thursday, December 22
Jacksonville Jaguars at New York Jets, 8:15 p.m. (Amazon Prime)
The Trevor Lawrence-Zach Wilson matchup is a delicious holiday appetizer. The QBs went 1-2 in the 2021 NFL Draft. The Jets went 0-13 in 2020 before winning two in a row and losing out on Lawrence. Redemption Bowl anyone? This line has moved from 2.5 to 1. Amazingly, the Jets have covered seven straight against AFC opponents.
Best Bet: Jets -1 (-105) at DraftKings ➜
Saturday, December 24
Atlanta Falcons at Baltimore Ravens, 1 p.m. (FOX)
Desmond Ridder vs. Tyler Huntley? On Christmas Eve? Only Scrooge would force you to watch this one. In Week 15, the Falcons and Ravens combined for 21 points. Can they double it this week. Probably not.
Best Bet: Under 40.5 Points (-110) at Caesars Sportsbook ➜
Detroit Lions at Carolina Panthers, 1 p.m. (FOX)
Our sleeper pick for "Game of the Day." Both teams are surprisingly very much in the playoff picture at this late stage of the season. The Lions have roared back to 2nd place in the league against the spread at 10-4. They've covered in seven straight. The Panthers visit Tampa Bay next week and will take the NFC South if they win their last three games.
Best Bet: Lions -3 (-110) at Caesars Sportsbook ➜
Buffalo Bills at Chicago Bears, 1 p.m. (CBS)
The Bills are looking to hold the No. 1 seed in the AFC and ice the AFC East. Josh Allen sits atop the nice list. The Bears scored a solid backdoor cover against the Eagles in Week 15. The Bills have gone under the points total the last eight games in which they were road favorites.
Best Bet: Under 41 Points (-110) at DraftKings ➜
---
RELATED: Best NFL Parlay Bets To Back Today
---
New Orleans Saints at Cleveland Browns, 1 p.m. (FOX)
The Browns are still in the postseason chase thanks to their win over the one-winged Ravens in Week 15. The Saints, like the Panthers and Falcons, are just a game out in the NFC South. But there won't be any holiday miracles for the Big Easy this time.
Best Bet: Browns -3 (-110) at DraftKings ➜
Seattle Seahawks at Kansas City Chiefs, 1 p.m. (FOX)
Stat Of The Week No. 2: The Chiefs have failed to cover as favorites in five straight games.
Best Bet: Seahawks +10 (-110) at FanDuel Sportsbook ➜
BetMGM

Bet $100 on the Chiefs, Get $100 Chiefs Store Gift Card

Bet Now ➜

45

PLAYERS REDEEMED TODAY!
New York Giants at Minnesota Vikings, 1 p.m. (FOX)
The NFC North champion Vikings are proof that no lead is safe. But they still failed to cover after completing the biggest comeback in NFL history in Week 15 against Indy. The Vikings are 11-3 overall but just 6-7-1 ATS. Keep that in mind this week. Big Blue is looking to make it two in a row outright after not winning for a month.
Best Bet: Giants +3.5 (-108) at FanDuel Sportsbook ➜
Cincinnati Bengals at New England Patriots, 1 p.m. (CBS)
Can Joe Burrow beat The GOAT and The Hoodie in back-to-back weeks as 3.5-point favorites on the road AND cover in both? (Hint: Yes). The Patriots pulled off one of the top five most-bonehead plays in post-merger NFL history in losing to the Raiders in Week 15. The Bengals trailed Tampa Bay 17-0 before scoring 34 unanswered points.
Best Bet: Bengals -3.5 (-110) at DraftKings Sportsbook ➜
Houston Texans at Tennessee Titans, 1 p.m. (CBS)
The Texans are all-in on the No. 1 overall pick. The Titans are suddenly in a fight for the AFC South against Jacksonville. The Texans are 1-12-1 overall but 6-7-1 ATS. That's better than a dozen teams in the NFL. Houston has come very close to beating Dallas and Kansas City in back-to-back weeks.
Best Bet: Texans +7 (-110) at FanDuel Sportsbook ➜
Washington Commanders at San Francisco 49ers, 4:05 p.m.
Brock Purdy has been unstoppable. Christian McCaffrey is pretty good, too. The Commanders tied the Giants, had a bye, and then lost to the Giants. Only one of their wins this season has come against a team with an over .500 record.
Best Bet: 49ers -7 (-115) at DraftKings Sportsbook ➜
Philadelphia Eagles at Dallas Cowboys, 4:25 p.m. (FOX)
If you need an excuse to be watching the NFL on Christmas Eve at 6 p.m., you've found it. The Eagles beat Dallas 26-17 in Week 6. A win here puts a bow on the NFC East for Philly in time for Christmas. But the Cowboys are at home. The Cowboys have won 14 of 15 at home against NFC East opponents. And Dallas has covered in three of four against Philly at Jerry World.
Best Bet: Eagles ML (-115) at DraftKings Sportsbook ➜
Las Vegas Raiders at Pittsburgh Steelers, 8:15 p.m. (ESPN)
This game is being billed as a historic rematch to honor the 50th anniversary of the Immaculate Reception. Well, unless Franco Harris and Terry Bradshaw plan to play, you can skip this one. Place your bets early and watch "It's a Wonderful Life" before or after going to church.
Best Bet: Under 40.5 Points (-110) at DraftKings Sportsbook ➜
Sunday, December 25
Green Bay Packers at Miami Dolphins, 1 p.m. (FOX)
It will be another Green Christmas in South Florida for the zillionth consecutive year. This time there will be a real chill in the air as temperatures are forecast to be in the low 70s. The Frozen Tundra at Lambeau Field has nothing on the room-temperature chill of Hard Rock Stadium.
Best Bet: Dolphins -4 (-110) at DraftKings ➜
Denver Broncos at LA Rams, 4:30 p.m.
Expect a crowd in the tens. The Broncos are less terrible than the Rams. Russ might be able to cook up some leftovers. He'll be back despite Brett Rypien's win over Arizona in Week 15. This one is a hold-your-nose pick-em.
Best Bet: Broncos ML (-115) at Caesars Sportsbook ➜
Tampa Bay Buccaneers at Arizona Cardinals, 8:20 p.m. (NBC)
The Buccaneers are coming off a brutal stretch of back-to-back games at San Francisco and home against the Bengals. Tom Brady followed the worst game of his career with the worst second half of his career. He had two picks and two fumbles against Cincinnati. Guess that's progress? "Hard Knocks" doesn't begin to describe life for the Cardinals, who were eliminated from the playoffs Sunday.
Best Bet: Over 40.5 Points (-110) at DraftKings Sportsbook ➜
Monday, December 26
Los Angeles Chargers at Indianapolis Colts, 8:15 p.m. (ESPN)
Jeff Saturday can't win on Saturday or Sunday. Monday doesn't look so good either.
Best Bet: Chargers -3.5 (-108) at FanDuel Sportsbook ➜
About the Author

Bill Speros is an award-winning journalist and editor whose career includes stops at USA Today Sports Network / Golfweek, Cox Media, ESPN, Orlando Sentinel and Denver Post.
Our trusted sports betting partners bring you safe and fun playing experiences