NFL Week 8 Picks, Betting Predictions & Best Bets To Back: Halloween Treats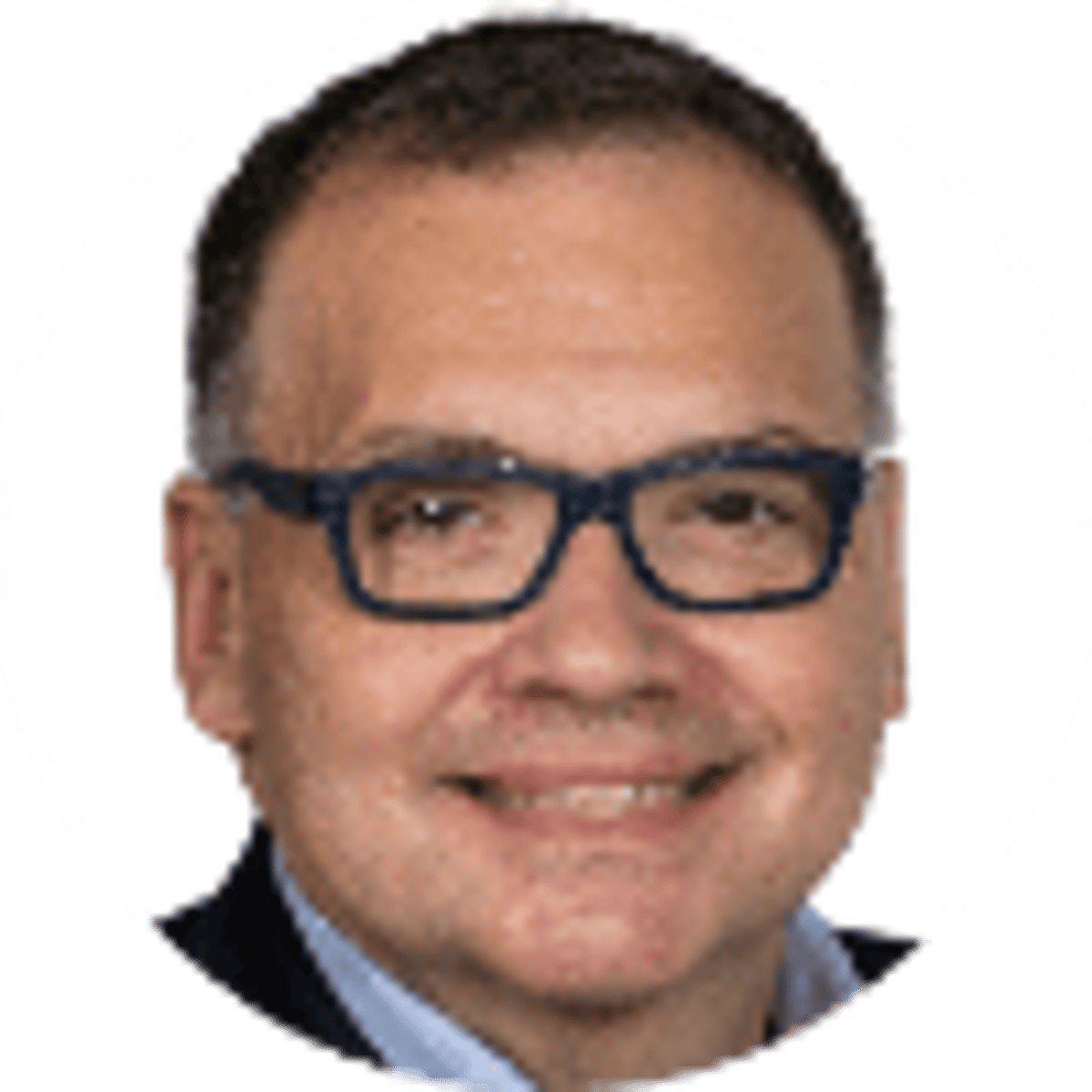 By Bill Speros | 34 mins
The NFL Week 8 betting schedule ends on Halloween night. Tricks and treats await bettors starting with the Bucs-Ravens matchup on Thursday night. But there's nothing to fear once you check our can't-miss NFL Week 8 picks.
Thursday has delivered some of the year's worst NFL betting matchups. Millions are still trying to wash away the taste of that slop served in Denver during Week 5 or its sequel in Chicago in Week 6.
The Buccaneers were 8.5-point favorites to the Steelers and 13.5-point favorites to the Panthers. They lost both games outright.
Lamar Jackson and the Ravens flock to Tampa Bay this week as 1-point favorites. The line has swung from Tampa Bay -2.
The mobility of Jackson will present a challenge to Tampa Bay's defense, which got shredded by Patrick Mahomes II and the Chiefs in Week 4. The 41-31 outright win was no doubt enjoyed by Kansas sports betting fans in the state and across the border in nearby Missouri.
The Packers fell to 3-4 after back-to-back-to-back losses to the Giants (in London), the Jets (at home), and Commanders (in Landover, Maryland). This week, the Packers visit Orchard Park, New York and get a taste of Bills Mafia after it's been self-lubricating all day and into the evening.
---
RELATED: All NFL Head Coaches Ranked Against the Spread
---
Not to be overshadowed by the Super Bowl hype is a rematch of the NFC championship game that has the 49ers visiting SoFi Stadium and the champion LA Rams. And a clash between the mighty Giants and first-place Seahawks in Seattle.
State championships will be on the line in Pennsylvania and Ohio. The Steelers and Eagles play Sunday. The Bengals and Browns meet on Halloween night (Monday). Beware of Black (and Orange) Cats.
Sunday play begins with another game in England at 9:30 a.m. ET. There are seven games at 1 p.m. ET Sunday, and four in the late-afternoon slot.
The Chiefs and Chargers are on the bye.
Now it's on to our Week 8 NFL picks to back on your sports betting app:
NFL 2022 Season Week 8 Picks
Oddsmakers on betting apps have now set betting lines on these games. Let's take a look at the schedule for our NFL Week 8 picks and best bets:
2022 NFL Week 8 Best Bets To Back Today
Baltimore Ravens at Tampa Bay Buccaneers, Thursday, 8:15 p.m. (Prime Video)
Whatever hex, curse, vibes or bad Karma Gisele Bündchen has thrust upon her estranged husband seem to be working. Tom Brady and the Buccaneers have haunted bettors all season. The Bucs are just 2-5 against the spread. Opposing defenses have morphed into Pennywise and Michael Myers. The Buccaneers Ghost Ship scored just one touchdown in back-to-back losses at Pittsburgh and Carolina. Brady threw the ball 89 times for just 533 yards and 1 TD pass in those games. That's just 5.9 Yards Per Attempt, well below his career average of 7.5.
---
RELATED: Best NFL Same Game Parlay To Back Today
---
There are plenty of reasons for Tampa Bay's offensive struggles. But they begin with Brady not being able to get the ball in the end zone. Tampa Bay has not been able to replicate the production and blocking of center Ryan Jensen (injured) and tight end Rob Gronkowski (retired, for now). All teams deal with injuries and missing pieces (see the Chiefs without Tyreek Hill) but the best teams always find a way.
Yet, this is still a matchup of first-place teams (yes, you read that right). The Ravens should have the edge with Lamar Jackson's mobility against Tampa Bay's stretched defense. For 22 years, Brady has confounded the doubters. Can he do it again? This line has moved significantly from Tampa Bay -2 to +1.
Best Bet: Tampa Bay +1 (-110) with Caesars Sportsbook ➜
Denver Broncos vs. Jacksonville Jaguars (London), Sunday, 9:30 a.m. (ESPN)
The Broncos and Jaguars play in London at 9:30 a.m. ET Sunday. Unfortunately, they plan to return to the United States. Both lost at home in Week 7. The Broncos are coming off a defeat at the hands of the Jets and have to travel seven Time Zones for this game. The Jaguars were declawed by the Big Blue Juggernaut that is the New York Giants.
Jacksonville is as close in spirit and reality to a "Home Team" as London may or will get. The Cats should prowl across The Pond.
Best Bet: Jaguars -3.5 (-110) with DraftKings Sportsbook ➜
Carolina Panthers at Atlanta Falcons, Sunday, 1 p.m. (FOX)
The Panthers won their Super Bowl in Week 7, toppling the Buccaneers and Tom Brady 21-3 days after trading Christian McCaffrey to the San Francisco 49ers. The Panthers ran for 173 yards on the Buccaneers and will work a similar gameplan against the Falcons. Atlanta failed to cover against the line for the first time all season in Week 7 in getting demolished at Cincinnati 35-17.
Atlanta fell to 6-1 ATS and 3-4 outright and gave up 481 yards passing to Joe Burrow. P.J. Walker probably won't hit the 4-bills mark, but he can move the ball. If the Panthers win this game outright, the Buccaneers fall to Baltimore, and the Saints beat the Raiders at home, all four teams in the NFC South will be 3-5 after Week 8.
Best Bet: Under 41.5 Points (-110) with DraftKings Sportsbook ➜
Chicago Bears at Dallas Cowboys, Sunday, 1 p.m. (FOX)
The Cowboys used a quasi-bye week (they played the Lions at home) in getting Dak Prescott back into the groove at quarterback. Prescott got better as the game progressed Sunday, and Dallas scored an easy win and cover 24-6. The Bears have yet to demonstrate any stability on offense - at least before their game Monday night at New England - and will be hard-pressed to produce points against the Cowboys.
This line is a bit bloated, but Dallas usually overperforms against inferior teams, at least at home.
Best Bet: Cowboys -10 (-110) with DraftKings Sportsbook ➜
---
RELATED: NFL Week 9 Best Bets, Picks and Predictions
---
Miami Dolphins at Detroit Lions, Sunday, 1 p.m. (CBS)
At one point this season, the Dolphins had lost both Tua Tagovailoa and Teddy Bridgewater to head injuries. Skylar Thompson started at QB in Week 6. But Tua was back in Week 7 and nabbed a 16-10 win on Sunday night. Dan Marino may get the nod at Detroit.
It probably won't matter who the Dolphins have at QB this week. The Lions sold America some past-due milk during "Hard Knocks" this past summer. Detroit has scored just six points in its past two games and does not have a 45-year-old quarterback to blame for its ills.
Best Bet: Under 50 points (-110) with DraftKings Sportsbook ➜
Arizona Cardinals at Minnesota Vikings, Sunday, 1 p.m. (FOX)
How good are things for the Minnesota Vikings these days? The team was on the bye in Week 7 and sits alone in first place atop the NFC North at 5-1, with a three-game lead (in addition to the tiebreaker) over Aaron Rodgers and the Packers. But beware, the Vikings are just 2-4 ATS.
This week, they are 4-point favorites at home coming off the break against the inconsistent Cardinals. Minnesota could be in line for its best performance since its Week 1 upset of Green Bay. And there's toil and trouble bubbling just beneath the surface in Arizona.
Best Bet: Vikings -4 (-105) with DraftKings Sportsbook ➜
Las Vegas Raiders at New Orleans Saints, Sunday, 1 p.m. (FOX)
These teams combined for 72 points in Week 7 but went 1-1. Neither defense will be compared to that of the 1985 Bears. The Saints remain one game behind NFC South leaders Tampa Bay and Atlanta. The Saints have used three different QBs this season and it's likely Andy Dalton will get the start at home against Las Vegas.
The Raiders are another significant underachiever this season. The Saints are home underdogs. But we like the over. The Raiders and Saints have averaged 52.3 points in their 13 games played thus far. The total was originally set at 47.5 but has since moved up a point.
Best Bet: Over 48.5 (-110) with FanDuel Sportsbook ➜
New England Patriots at New York Jets, Sunday, 1 p.m. (CBS)
The Jets play host to their long-time AFC East/AFL rival after scoring impressive back-to-back victories at Green Bay and Denver, two of the most hostile road environments. The Patriots played host to Chicago Monday night. Even during the days of Bill Belichick's AFC East dominance for nearly 20 years, the Patriots struggled on the road in New York/New Jersey.
The Jets are suddenly playing for keeps and not draft picks this season and continue to trend in a positive direction with Zach Wilson at QB. Belichick will have to unleash some ancient spells of his own in order for the Patriots to escape MetLife Stadium with a victory here. "Expelliarmus!"
Best Bet: Patriots Moneyline (-120) with DraftKings Sportsbook ➜
Pittsburgh Steelers at Philadelphia Eagles, Sunday, 1 p.m. (CBS)
The Eagles remain the lone unbeaten team in the NFL and look to run their record to 7-0 after the bye. Winner gets Penn State.
Best Bet: Under 44 Points (-114) with FanDuel Sportsbook ➜
Tennessee Titans at Houston Texans, Sunday, 4:05 p.m. (CBS)
Once upon a time, the Tennessee Titans were the Houston Oilers. Back then, the Houston Texans weren't born yet. The Titans return to retake their homeland. The Texans squandered a rare opportunity for a victory in Week 7. Now, they are trapped in a haunted house of a season and locked in a battle with the Lions for the No. 1 overall pick.
The Titans reclaimed first place in the AFC South with a win and cover over the Colts in Week 7 to sweep the season series. The opportunity to face Houston comes at the right time for Tennessee, which should build on its solid performance in Week 7, especially on defense.
Best Bet: Titans -3.5 (-110) with FanDuel Sportsbook ➜
Washington Commanders at Indianapolis Colts, Sunday, 4:25 p.m. (FOX)
The Commanders rode Taylor Heinicke to a thrilling upset win over Green Bay in Week 7. Heinicke replaced the injured Carson Wentz (who landed on IR during the week) and completed 20 of 33 passes for 201 yards and 2 TDs against the Packers. Terry McLaurin had eight of those catches for 73 yards.
The Colts are smarting after losing to Tennessee. Matt Ryan was hurt Sunday and benched Monday by coach Frank Reich in favor of Sam Ehlinger. And Ryan may not come back when he's healthy, either. A sixth-round pick out of Texas in 2021, Ehlinger took three snaps last season and has never thrown a pass in the NFL. Ryan's terrible season has been masked by the woes impacting Brady and Rodgers. Ryan, a former MVP, leads the NFL with nine interceptions and 11 fumbles this season. The Colts owe him $24.7 million fully guaranteed this season and $12 million fully guaranteed in 2023. This news moved the line from Colts -4 to Colts -3.
Best Bet: Colts -3 (-110) with Caesars Sportsbook ➜
San Francisco 49ers at Los Angeles Rams, Sunday, 4:25 p.m. (FOX)
This is a rematch of the NFC Championship Game played in January at SoFi Stadium. The 49ers led that game 17-7 in the fourth quarter before the Rams rallied for the 20-17 victory and a Super Bowl berth. The 49ers won their first meeting/rematch this season 24-9 in Week 4. The Rams will be the home team in name only. The stadium is expected to be swollen with 49ers fans making the trip to Inglewood.
The Rams, like the Packers and Buccaneers, stumble into Week 8 with just three wins. The Rams were on the bye in Week 7. The Niners wish they were on the bye in Week 7 and have now lost two straight. San Francisco saw a tight game with Kansas City disintegrate into a blowout by allowing 30 points in the second half. Jimmy Garoppolo's final two possessions in the fourth quarter against the Chiefs ended in a safety and a lost fumble. (Anything sound familiar there?)
Here's the real trick, both teams are behind first-place Seattle in the NFC West. This game carries extra importance despite its early spot on the calendar. We like the "home" team. (Wink.)
Best Bet: San Francisco -2 (-110) with DraftKings ➜
New York Giants at Seattle Seahawks, Sunday, 4:25 p.m. (FOX)
The 6-1 New York Giants visit the first-place Seattle Seahawks. Suddenly, what was going to be the backup game could/should be the national late telecast on FOX. Rookie coach Brian Daboll and the G-Men continue to bewitch stunned opponents. The Big Blue Wave sank the Packers in London and swamped the Jaguars in Jacksonville during Week 7. Daboll goes up against the oldest coach in the NFL in Pete Carroll.
Losing Russell Wilson has been the best thing for Seattle since the "Legion of Boom." Geno Smith is hitting all the right notes at QB. And the Seahawks are scaring their opponents with a punishing running game. Kenneth Walker III led the way in Week 7 with 168 yards rushing and 2 TDs on 23 carries. But the Giants offer the perfect antidote and will play the ground-control game. Whichever defense forces the most turnovers wins.
Best Bet: Giants +2.5 (-105) with Caesars Sportsbook ➜
Green Bay Packers at Buffalo Bills, Sunday, 8:20 p.m. (NBC)
Western New York will be nursing a historic hangover all day Monday. No matter the outcome. Both Aaron Rodgers and Tom Brady are feeling Father Time's wrath this season. It won't get any better on Sunday night. Von Miller and Josh Allen are flat-out frightening this year. The Bills have been looking for the Great Pumpkin since the AFL and NFL merged. They might just find it this year with Super Bowl 57 odds making them favorites in Glendale on Feb. 12.
These are the types of games in which "great teams" both win and cover. The Packers have lost three straight after barely beating New England in overtime. Rodgers is seeing ghosts everywhere. They trail Minnesota by three games in the NFC North. Getting the Bills at home on a Sunday night is probably the worst possible matchup one could draw in trying to avert a four-game slide.
Best Bet: Bills -10.5 (-110) with BetMGM Sportsbook ➜
Cincinnati Bengals at Cleveland Browns, Monday, 8:15 p.m. (ESPN)
Black and Orange Cats. On Halloween. Can't beat that. Winner gets Ohio State.
Best Bet: Bengals -3 (-115) with DraftKings ➜
About the Author

Bill Speros is an award-winning journalist and editor whose career includes stops at USA Today Sports Network / Golfweek, Cox Media, ESPN, Orlando Sentinel and Denver Post.
Our trusted sports betting partners bring you safe and fun playing experiences