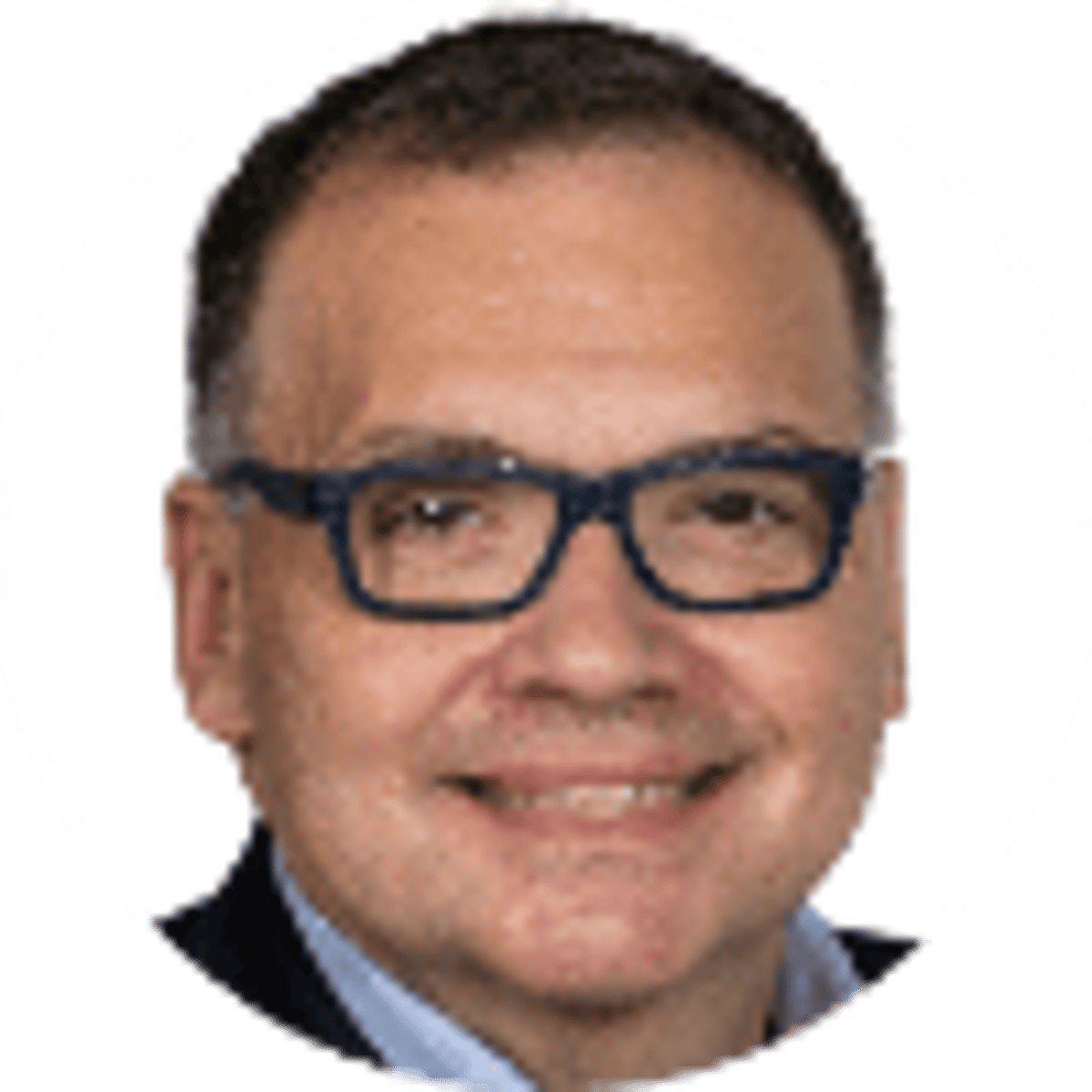 By Bill Speros | | 30 mins
NFL Week 9 Picks, Betting Predictions & Best Bets To Back: Champs On The Ropes?
27
PLAYERS REDEEMED TODAY!
The Tampa Bay Buccaneers play host to the Los Angeles Rams in a clash between the past two Super Bowl champions on Sunday afternoon.
This game tops the Week 9 NFL betting schedule, at least in terms of hype. And in near desperation.
Neither the Rams nor Bucs would be in the playoffs if the postseason began right now. They are both below .500. That's a shocking fall given their pricey odds to reach or win the Super Bowl before the season began.
Tom Brady is 3-5 for the first time as an NFL starter and is in the throes of his first three-game losing streak in 20 years. Brady and his wife since 2009 Gisele Bündchen finalized their divorce in Florida on Friday. Brady's marital woes have been the subject of chatter across the interwebs since the spring.
The Rams won Super Bowl 56 at SoFi Stadium on Feb. 13. Since then, they've lost Von Miller (free agency to Buffalo), Andrew Whitworth (retirement) and Odell Beckham Jr. (injury/free agency). Cooper Kupp injured his ankle on the final play of LA's Week 8 loss to San Francisco. The Rams lost 31-14 and there was no real reason for Kupp to be on the field in the first place. His status for Sunday remains uncertain.
The Rams and Bucs last met during the playoffs. On Jan. 23, just prior to the epic Bills-Chiefs game, the Rams visited Tampa Bay in an NFC Divisional playoff. The eventual Super Bowl champions grabbed a 27-3 lead. Brady and the Buccaneers defense took control. Brady nearly duplicated his epic 28-3 comeback in Super Bowl 51 by driving the Bucs to a 27-27 tie with just 42 seconds remaining.
Kupp and Matthew Stafford then hooked up on consecutive completions of 20 and 44 yards. That set up a 30-yard Matt Gay field goal as the clock expired to give the Rams a 30-27 victory.
---
RELATED: All NFL Head Coaches Ranked Against the Spread
---
Week 9 begins with the undefeated (7-0) Eagles visiting Houston on Thursday night. Thanks to a rainout on Monday, Game 5 of the World Series featuring - you guessed it, Philadelphia and Houston - will be taking place at Citizens Bank Park in Philly at the same time.
On Sunday, the Octo Box returns for the 1 p.m. slot. The Bills and Jets renew their AFC East catfight. The Sunday night game has the Titans at the Chiefs. Monday, the Ravens roll into New Orleans.
Now it's on to our Week 9 NFL picks to back on your sports betting app:
NFL 2022 Season Week 9 Picks
Oddsmakers on betting apps have now set betting lines on these Week 9 games. Let's take a look at the schedule for our NFL Week 9 picks and best bets:
2022 NFL Week 9 Best Bets To Back Today
Philadelphia Eagles at Houston Texans, Thursday, 8:15 p.m. (Prime Video)
It is heaven for Philly fans right now. The Eagles are 7-0 and will be playing at a nearly-empty NRG Stadium in Houston. The eyes of both cities are also fixated on the World Series, where the Astros and Phillies will play Game 5 at the same time in Philadelphia. Don't worry too much about the Texans having any home-field advantage here. The Eagles are a truck. They're 7-0 ATS in the first half. A sign of terrific pre-game preparation.
Jalen Hurts is racing toward Elite QB status. This game will be another giant step in that journey. Yes, this is a monster line. Philly is 5-2 ATS but has covered its three biggest lines of the season.
Best Bet: Eagles -13 (-110) with Caesars Sportsbook ➜
Los Angeles Chargers at Atlanta Falcons, Sunday, 1 p.m.
Keep an eye on the first-place Falcons, who are 4-4 straight up but 6-2 ATS. Atlanta has already beaten San Francisco at home this season, nearly beat Tampa Bay, and cheated death twice against the Panthers in Week 8. The Chargers playing an early East Coast game on Pacific Time looks like easy prey for the Dirty Birds. Especially as home underdogs.
Best Bet: Falcons +3 (-110) with Caesars Sportsbook ➜
Miami Dolphins at Chicago Bears, Sunday, 1 p.m. (CBS)
The Dolphins won their first three games before losing their next three. A healthy Tua Tagovailoa has been enough to keep the Dolphins above water in the past two weeks. Miami outlasted Detroit in Week 8, as Tua threw for 382 yards, 3 TDs and no picks.
Ty Hill and Jaylen Waddle are the best 1-2 WR tandem in the NFL (at least until the return of Ja'Marr Chase from his injury). The Bears tried to keep pace with Dallas but went into hibernation in the fourth quarter. Both offenses can devour yards and produce points. This total should be higher.
Best Bet: Over 45 Points (-110) with DraftKings Sportsbook ➜
Carolina Panthers at Cincinnati Bengals, Sunday, 1 p.m. (FOX)
Cats and Kittens. The Panthers reached their season peak with that wild win over Tampa Bay in Week 7. Carolina had the Falcons beat in Week 8 after P.J. Walker dropped a 62-yard TD strike on D.J. Moore with 12 seconds to play. But Moore took his helmet off after the play while celebrating and cost his team 15 yards on the PAT attempt. Eddy Piñeiro would miss that kick, and another that would have won it in overtime. The Bengals are in Super Bowl Return mode.
Best Bet: Bengals -9 (-110) with DraftKings Sportsbook ➜
---
RELATED: Best NFL Parlay Bets To Back Today
---
Green Bay Packers at Detroit Lions, Sunday, 1 p.m. (FOX)
Dan Campbell's Hot Seat is at an "8" on the stove knob. The Lions have the worst record in the NFL at 1-6. Detroit's XFL-level defense has allowed at least 24 points in every game this season, and more than 30 in three of their four home games. Miami's Flying Fish wrecked Detroit's secondary and wiped out a 27-17 halftime deficit. The Lions gave up 31 points and nearly 500 yards in total offense.
The Lions have not won since beating the Washington Commanders, 36-27, in Week 2. Aaron Rodgers and Matt LaFleur can use this game as an opportunity to begin rebuilding their offense and take a tiny step toward a possible Wild Card berth.
Best Bet: Packers -3.5 (-110) with DraftKings Sportsbook ➜
Las Vegas Raiders at Jacksonville Jaguars, Sunday, 1 p.m. (CBS)
Why?
Best Bet: Jaguars Pick 'Em (-110) with DraftKings Sportsbook ➜
Indianapolis Colts at New England Patriots, Sunday, 1 p.m. (CBS)
No Peyton Manning. No Tom Brady. No Andrew Luck. No Matt Ryan. No Jim Nantz. No Tony Romo. Just another win for Bill Belichick over the Colts. The Patriots found balance against the Jets in Week 8. Mac Jones (thanks in part to a questionable roughing the passer call that negated a pick-six at the end of the first half) regained his hold on the Patriots starting QB spot.
Sam Ehlinger got his first start at QB for the Colts in Week 8. Ehlinger kept the Colts in their loss to the Commanders but no one was stopping Terry McLaurin during his Indy homecoming. This means Ehlinger is making his second NFL start against Belichick. Fear The Dark Side.
Best Bet: Patriots -6.5 (-110) with DraftKings Sportsbook ➜
Buffalo Bills at New York Jets, Sunday, 1 p.m. (CBS)
Death. Taxes. The Jets. Gang Green got spooked on Halloween weekend by the Patriots. Zach Wilson was again seeing ghosts wearing Patriots uniforms in a 22-17 Week 8 loss. And a week after facing their worst nightmare - Belichick's Patriots have beaten the Jets 12 straight times - the Jets run into the iron of the AFC East in the Bills. Suddenly, the once-stratospheric Jets are playing what could be considered a must-win if they hope to take the AFC East crown. It won't happen this time. Keep the paper bags handy.
Best Bet: Bills -12.5 (-110) with DraftKings Sportsbook ➜
Minnesota Vikings at Washington Commanders, Sunday, 1 p.m. (FOX)
Kirk Cousins faces his former team. They will not like that. The Vikings are in first place in the NFC North and hold a three-game lead over the Packers. The Commanders had their "Super Bowl" win in Week 8 at Indianapolis.
The Vikings can spread the ball, score, and boast the most balanced team west of Philadelphia in the NFC. The Vikings are a soft 3-4 ATS, but they are a small favorite here on the road. However, the juice on the line is too high. Just roll with the moneyline here.
Best Bet: Vikings ML (-150) with DraftKings Sportsbook ➜
Seattle Seahawks at Arizona Cardinals, Sunday, 4:05 p.m. (FOX)
Heading into the second half of the season, the four first-place teams in the NFC are Philadelphia, Atlanta, Minnesota, and Seattle. Just like everyone drew it up, right?
Russ Who? Pete Carroll is the only old GOAT in the league who hasn't struggled this season. Carroll, 71, is the oldest coach in the NFL. He has the Seahawks soaring behind Geno Smith, who is making a push for both Comeback Player of the Year and MVP. Smith cut the Giants down to size in Week 8 by completing 23 out of 34 passes for 212 yards and 2 TDs. The Cardinals are consistently inconsistent and seem to field a different team each week. The total in this game is a bit lofty at 49.5, if you're looking for a bonus play. Seattle is too tempting to pass up as an underdog at this stage, even on the road.
Best Bet: Seahawks +2.5 (-108) with FanDuel Sportsbook ➜
Los Angeles Rams at Tampa Bay Buccaneers, Sunday, 4:25 p.m. (CBS)
The past two Super Bowl champions meet in Tampa. If the season ended today, neither team would be in the playoffs. Both the Rams (3-4) and Buccaneers (3-5) are under .500. They are a combined 4-11 ATS. The Buccaneers have been savaged by injuries to multiple key players on offense and defense. Their extended time off (they played on Thursday in Week 8) should help.
Tom Brady's divorce became official on Friday, so he is a free agent off the field. Clearly Brady has been less-than-himself this season. This week will be a strong tell on just how much Brady's off-the-field concerns were affecting his game.
Best Bet: Buccaneers -2.5 (-115) with Caesars Sportsbook ➜
Tennessee Titans at Kansas City Chiefs, Sunday, 8:20 p.m. (NBC)
This game looked really good when the NFL schedule was announced in May. It has aged like raw eggs and cottage cheese. Facing the Titans at home will be a nice, soft landing spot for the Chiefs after losing to Buffalo at home, traveling to San Francisco to win the Super Bowl 54 rematch, and coming off the bye.
The Titans appear to be on their way to winning the AFC South by default. Patrick Mahomes and Andy Reid have bigger plans. The Titans hold an edge against the line, going 5-2 vs. the Chiefs' 3-4. There are three double-digit lines this week and we're not about to push our luck here. The Titans will do their best to keep it reasonable.
Best Bet: Under 47 Points (-110) with DraftKings ➜
Baltimore Ravens at New Orleans Saints, Monday, 8:15 p.m. (ESPN)
It's Election Eve. Good news. This will be the last NFL game interrupted by political ads this season. Hopefully. The Ravens will have not played a game in 11 days. So the fact that they are playing back-to-back road games doesn't factor here. The Ravens are 5-3 straight up and against the line, and sit in first place in the AFC North.
In Week 8, the Ravens smothered the Buccaneers in the second half Thursday at Tampa Bay. The Saints shutout the Raiders at home. Lamar Jackson is playing like an elite QB whose contract expires this year. The Saints continue to play QB Roulette. Who knows, this week maybe it will be Alvin Kamara. This is when the quality teams begin to separate themselves from the rest - and cover.
Best Bet: Ravens -3 (-120) with Caesars Sportsbook ➜
About the Author

Bill Speros is an award-winning journalist and editor whose career includes stops at USA Today Sports Network / Golfweek, Cox Media, ESPN, Orlando Sentinel and Denver Post.