Rob Gronkowski on Massachusetts Sports Betting, Patriots & Super Bowl Picks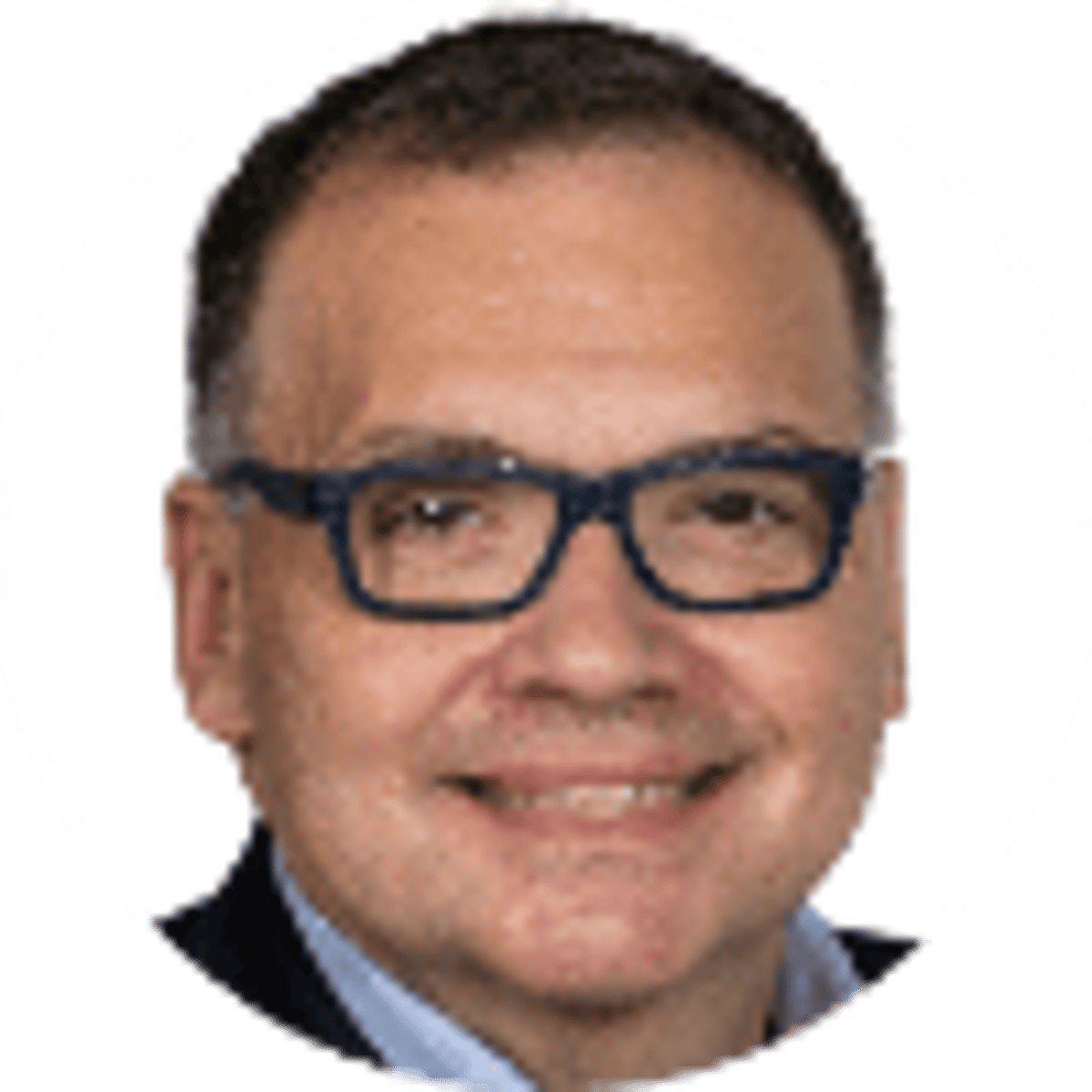 By Bill Speros | 25 mins
Bet Now ➜

Used 22 Times Today

•

Popular in Virginia
Rob Gronkowski is a four-time Super Bowl champion, a five-time Pro Bowler and four-time NFL All-Pro First Teamer. He's a future Hall of Famer and a New England Patriots legend. And, ahead of the launch of online Massachusetts sports betting, he spoke to Bookies.com in his role as FanDuel ambassador.
In a career full of iconic Super Bowl moments, his most recent occurred in a live commercial at half time of Super Bowl 56 between the Kansas City Chiefs and Philadelphia Eagles. Gronk's "Kick of Destiny" ultimately sailed wide. But Gronk backers got paid anyway as FanDuel, which launched in the Bay State as one of six Massachusetts betting apps to go live on Friday, gave away more than $10 million in Bonus Bets.
We talked to Gronk about that kick and Friday's Massachusetts sports betting launch, plus got his take on the future of the New England Patriots and his pick to win the 2024 Super Bowl.
This conversation has been edited for brevity and clarity.
Rob Gronkowski On His "Kick Of Destiny"
Rob Gronkowski: It was the first Super Bowl live commercial ever in history. I kicked the field goal and I ended up missing. I practiced for about 15 hours and they were going to give away $10 million in bonus bets if I made the field goal. But luckily enough, they backed me up, and they still gave out the bonus bets. And now Massachusetts can finally gamble and bet legally through the apps. And I know Massachusetts has some of the most passionate fans out there and I'm excited to see my partners at FanDuel Massachusetts launch their online sportsbook. I'm excited to be a part of it and join and be passionate with all the Massachusetts fans out there, baby.
Bookies: You did a wonderful commercial - and I was told you went eight for eight when you were practicing right before the kick. Is that correct?
---
RELATED: FanDuel Ready To Play Underdog Role In Massachusetts
---
Rob Gronkowski: 100% correct. I did go eight for eight. And I'm telling you, when I kicked that one that was live, right when I kicked it, I knew it was my best kick ever. I knew, when it comes to crunch time, that's when I perform and I kicked that thing and I was like, "I hit that thing right on the money." The height, the power, I looked up, I go, "That's going right through." And then, let me tell you, the wind, Mother Nature goes, "No, uh-uh, you ain't scoring more points during a Super Bowl. You already have enough touchdowns and points. You're not going to make a field goal now live during the Super Bowl commercial." So Mother Nature came in, swiped that ball, swooped it all the way to the left out of nowhere. But right when I kicked, it felt so good.
Bookies: Do you have a new appreciation and respect for kickers? I know you were working with the greatest of all time, in my opinion, Adam Vinatieri. Did you always look down on kickers when you played or did you know what they did was just different and tough?
Rob Gronkowski: I never looked down on kickers. I mean, I've always respected them and yes, I had Adam Vinatieri coach me. I believe he's the best of all time, too. I've always have respect for kickers but let me tell you, it went to another level of respect for them because there's so many factors that play into it, from the snap, to the hold, and then also, just the technique of being able to kick the ball. It's literally science. You have to have it perfected and you have very minimal space to make an error or else the ball's going to go too far to the left or else it's going to go too far to the right. I appreciate everything they do and you just got to tip your hat to them when the pressure's on and they kick a game-winning field goal.
Rob Gronkowski On Mac Jones' Future
Bookies: The Patriots had some problems last year. The quarterback seemed to slip a little bit. What advice would you have for Mac Jones heading into this season?
Rob Gronkowski: The advice for Mac Jones I would just say is, just learn the defenses, understand the defenses. So when you go to the line of scrimmage, you're not thinking at all, obviously you got to learn the playbook, the offensive side of the playbook, that's aspect No. 1, but aspect No. 2 is to learn every single defense out there. Especially your divisional opponents, study them up, know who the Mike linebacker is, the middle linebacker, who you got to point out every single play to help out the offensive line to know who's blocking who. Understand what's going on on the defensive side of the ball so you can control the entire offense and you can make the best call, you can make the best audible, and you can put your players around you in the best situation possible every single time, for every single play.
---
RELATED: Dave Portnoy on Massachusetts Sports Betting, Barstool Sports and the Patriots
---
Rob Gronkowski On Bill O'Brien's Return to New England
Bookies: What about Bill O'Brien? A lot of people seem to think that his arrival in New England will help Mac with stability and with somebody who has an offensive background. Do you agree with that assessment?
Rob Gronkowski: Bill has a relationship with Mac from when he played at Alabama, in his college days. And they had a great connection there, a great feel of each other there, so they're just bringing it now together to New England. And I played with Billy O for two years, my rookie year and second year. And I love Coach Billy O. He got you motivated, he got you to step out on the field and want to practice, he got you to step out on the field and want to play in the games. You want to go to war with Billy O and he would go to war with you, that's how the atmosphere felt like when he was there as my offensive coordinator. I believe he's got a great knowledge of football, as well. The offense that he plays, the style that he has, he knows how to put his players in the best possible position to succeed. He understands talent, he understands how to use guys. And Billy O, on top of it, has a great personality. He understands how to deal with other humans in meeting rooms, he knows how to deal with players. Billy O was basically the only hire that the New England Patriots could have made to improve. And on top of it, they had to pay Billy O, I believe, head coach money to go back to New England and give him full control of the offense, as well.
Rob Gronkowski On Aaron Rodgers To The Jets
Bookies: You mentioned divisional opponents. Obviously, we're speculating a bit here, but what would Aaron Rogers mean to the New York Jets?
Rob Gronkowski: Aaron Rogers would mean a whole lot to the Jets. I believe that is a great destination for him. I can definitely see that happening. I kind of want to see it happen. I mean, I feel like it would be best for all parties with everything that's been going on in Green Bay. All the turmoil in the media. I mean, it's all the news and everything with how they're always butting heads. I just feel like a clean slate for both sides, for Aaron Rodgers and also the Green Bay Packers, would be a great deal. And then on top of it, the Jets, they need a guy like Rodgers. They're young, they're ready to go. They had the offensive rookie of the year [Garrett Wilson], they have the defensive rookie of the year [Sauce Gardner], they have a couple other good players out there. They're just one step away. And Rodgers would definitely take them to at least a playoff-caliber team and possibly in the running to make a run at a Super Bowl.
Rob Gronkowski On Sports Betting
Bookies: Back in January, one of your former teammates bet $11,000 on the Celtics to win the NBA title. Do you bet and what's the biggest bet that you've made?
Rob Gronkowski: Who bet that? Was that Julian Edelman or something?
Bookies: Yeah, Julian got +360 on the Celtics on Jan. 31, so he is going to win like $50,000 if they win the title.
Rob Gronkowski: Wow.
---
RELATED: Get The Best Massachusetts Sportsbook Promo Codes Here
---
Bookies: Do you bet at all?
Rob Gronkowski: Yes, I'm not really a big bettor. I've done a couple bets in my life but nothing crazy. And in the NFL, I'm fully away from it. I never really made money bets before. Big bets, personally, with my friend, like, "Hey man, if my team wins, you got to do like 50 pushups or if this team loses." I would make my bets in the casino. I was a big blackjack guy and that's where I made my bets, at the blackjack table. But knowing that I'm with FanDuel now, there's one thing I would love to do is probably bet on other sports. Like the NBA, like how Julian bet, that would be really cool because every time I make a bet, like the pushup bet, like, "Oh, if this team wins, you got 50 pushups." The game was that that much more interesting to me. I was so into the game, like, "You better make that shot, you better make that three pointer." And then you get so happy if they do and you get so mad if they don't.
Rob Gronkowski's Pick To Win The 2023 NBA Title
Bookies: Who's your pick to win the NBA title?
Rob Gronkowski: Wow, who's my pick? I do like the Celtics. I like to see them succeed because being in Boston, the Celtics organization took care of us, gave us front-row tickets every single time. And I'm from Buffalo, so there's really never a team, so technically, Boston is the closest to me, the Boston Celtics, so I'll go with the Celtics. I mean, they almost won it all last year. I feel like they're taking another step forward this year to know what they got to do. They're having a great season again.
Rob Gronkowski's Super Bowl 58 Pick
Bookies: One last question. You got an early Super Bowl 58 pick?
Rob Gronkowski: Oh my gosh. I'm going to go with the Dallas Cowboys. Why not? They finally pull it through. I mean, they got a good team, they're going to finally step it up and get to the Super Bowl now.
About the Author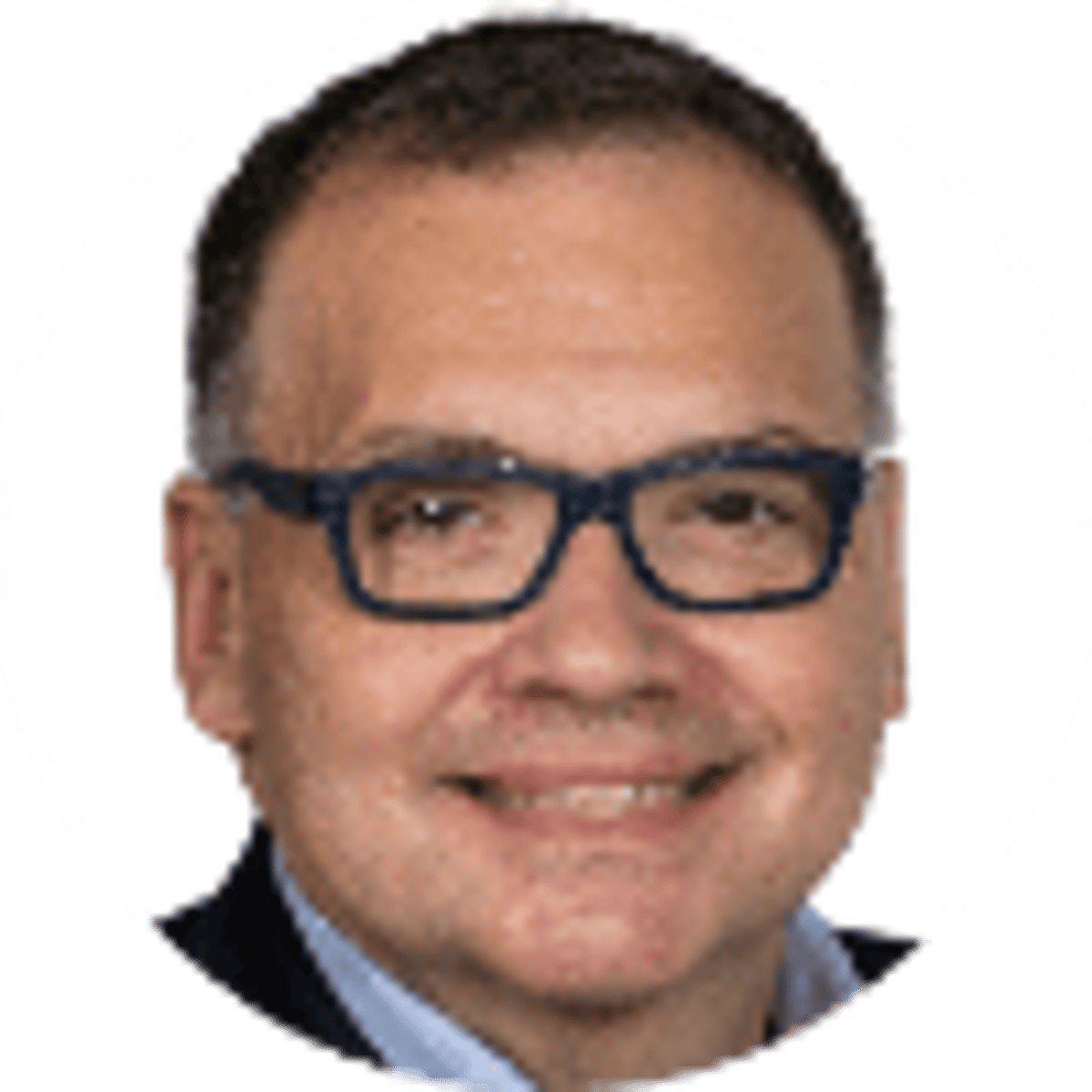 Bill Speros is an award-winning journalist and editor whose career includes stops at USA Today Sports Network / Golfweek, Cox Media, ESPN, Orlando Sentinel and Denver Post.
Our trusted sports betting partners bring you safe and fun playing experiences