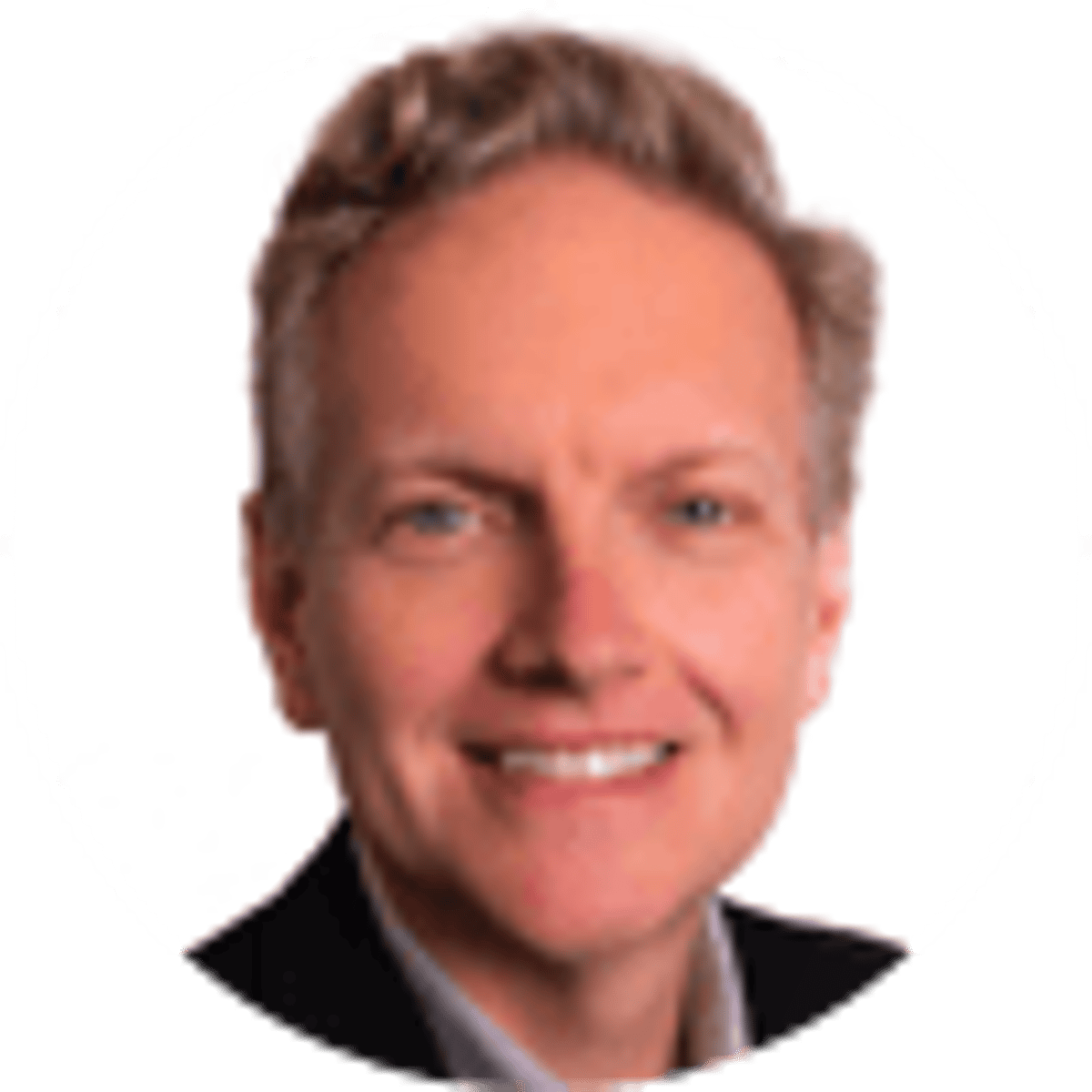 By Brant James | | 10 mins
The Super Bowl 54 Referee And What He Means For Betting
You may not be familiar with Bill Vinovich's name, but you probably are with his work, and the 58-year-old certified public accountant could have one of the biggest betting impacts on Super Bowl 54.
As referee, Vinovich and his officiating crew will set the tone for the game between the San Francisco 49ers and Kansas City Chiefs in Hard Rock Stadium on Feb. 2. His past performances and reputation, like those of the players on the field, will be parsed by bettors, who are expected to wager hundreds of millions in Super Bowl betting. They are variables.
Trouble is, assessing Vinovich's tendencies is clouded by myriad factors, much of which stem from lack of a centralized source of data for his tendencies. The information sources are nebulous and their statistics don't completely sync. Still, general conclusions can be made about a game Vinovich referees and one reasonable thread can be drawn — his crews let players play.
---
COMPARE: Up-to-the-Minute Super Bowl 54 Odds From Top Sportsbooks
---
That could be a good thing for Kansas City, which has been penalized a postseason-high 172 yards. The Chiefs are 10-6 all-time in games Vinovich referees. The 49ers are 6-6.
What Betting Statistics Say About Vinovich
Statistics compiled by Pro Football Reference and Rotoworld offer other key betting insights about Vinovich. According to Pro Football Reference, in 16 games refereed by Vinovich so far:
Vinovich's crew for the Titans 28-12 upset of the Ravens in the AFC Division round — which included Anderson, Payne and Sneed — logged 12 accepted penalties for 76 yards, which was second-fewest of the round but not markedly aberrant from other crews.
Among them was a controversial facemask penalty on Ravens quarterback Lamar Jackson attempting to make a tackle after throwing an interception in the game.
Defenses in games he referees often hold the betting total under projection because of the lack of penalties.
Especially pass interference.
Oh, wait. You have probably have heard of Vinovich. He was the referee in the 2019 Saints-Rams NFC championship game when his crew missed a blatant pass interference call that led to rule changes.
Vinovich's Crew Game-By-Game in 2019 Season
Week
Score
Final lines
Betting Result
Week 1
Vikings 28,
ATLANTA 12
MIN -3.5
OU 47
Favorite & Under
Week 2
Patriots 43,
DOLPHINS 0
NE –18
OU 48.5
Favorite & Under
Week 3
Giants 32,
BUCS 31
TB –5
OU 48
Underdog & Over
Week 4
STEELERS 27,
Bengals 3
PIT –3.5
OU 45.5
Favorite & Under
Week 5
Bye
N/A
N/A
Week 6
49ers 20,
RAMS 7
LAR –3
OU 49.5
Underdog & Under
Week 7
TITANS 23,
Chargers 20
TEN –3
OU 42.5
Push & Over
Week 8
PACKERS 31,
Chiefs 24
GB –5
OU 48
Favorite & Over
Week 9
Broncos 24,
Browns 19
CLE –4
OU 39
Favorite & Over
Week 10
Bye
N/A
N/A
Week 11
Patriots 17,
EAGLES 10
NE –4.5
OU 45
Favorite & Under
Week 12
REDSKINS 19,
Lions 16
DET –4
OU 39
Underdog & Under
Week 13
<
Bills 26,
COWBOYS 15
DAL –6.5
OU 46.5
Favorite & Under
Week 14
Chargers 45,
JAGUARS 10
LAC -3.5
OU 42
Favorite & Over
Week 15
Texans 24,
TITANS 21
TEN –3
OU 50
Underdog & Under
Week 16
Packers 23,
VIKINGS 10
MIN –4
OU 47
Underdog & Under
Week 17
RAVENS 28,
Steelers 10
PIT –2
OU 35
Favorite & Over
DIV RD
Titans 28,
RAVENS 12
BAL –10
OU 47.5
Underdog & Under
Note (Home team in ALL CAPS)
Referees Bear Brunt of Crew Mistakes
In fairness, Vinovich didn't eschew pulling his flag from his pocket during the 2019 NFC Championship Game in the Mercedes-Benz Superdome. And he didn't instruct down judge Patrick Turner not to throw his. That, by all appearances, was side judge Gary Cavaletto. But Vinovich was widely criticized for not huddling his group for a discussion that had everything to do with who would represent the NFC in the Super Bowl. Ultimately, with no pass interference issued as the sporting and betting world howled, that was the visiting Rams.
None of the other officials from that game will be on Vinovich's crew in Super Bowl 54. And therein is part of the conundrum in reaching concrete conclusions from a referee's "record," as his public-facing statistical resume is a collection of what his crew also did or didn't see or call.
And then there's the issue of so-called "all-star" playoff crews, pieced together for the playoffs using a grading system to reward performance by senior vice president of officiating Al Riveron. Tendencies become harder to hammer down, so the focus inevitably reverts to the referee.
Imagine not allowing the Saints to get to the Super Bowl because you thought this wasn't a penalty pic.twitter.com/cyPNmkGUiB

— Warren Sharp (@SharpFootball) January 20, 2019
Johnny Avello, sportsbook director at DraftKings, said he ignores officials when making his assessments.
"I hope that all refs are created equal," he told Bookies.com. "That's with the NFL. Now, when you look at college football, you saw that the refs in the [College Football Championship] were Pac-12 refs. So, they certainly referee a different style of football.
---
RELATED: How To Bet Super Bowl 2020 From ATS To Totals
---
"What they see may be different and certainly could change flags thrown in a game like that. For the NFL, they're all cut under the same cloth. They all follow the same rules. So, no, I don't look at it any differently."
Fans, and by logical extension, bettors, do. But by nature, they're not necessarily …. logical.
Seeing Bill Vinovich call the Ravens/Titans game makes me want to puke ?? from r/Saints
Who Are The Super Bowl 54 Officials?
Vinovich was assigned to the Super Bowl in a departure from normal NFL protocols. Typically, officials are allowed to work just two postseason games, but this will be his third, as he refereed a Divisional Round game and was an alternate — that counts — in a Wild Card game. He is one of just two referees to do that this season.
In his 14th season as an official, he has 11 years experience as a referee and will be making his 14th playoff appearance, his second in a Super Bowl. He refereed Super Bowl XLIX, which was won by the Patriots, 28-24.
Vinovich was also the league's supervisor of NFL officials for five seasons while sidelined because of a near-fatal heart condition.
The NFL does not publish officiating statistics, but evaluates each of the roughly 40,000 plays run in a season and in 2018 claimed a 97% accuracy rate by crews.
Various websites including Pro Football Reference and RotoWire provide breakdowns of crew calls by referee, meaning any call made by that group of seven and therefore rubber-stamped by that lead official.
Vinovich worked with a set crew through the regular season before groups were culled for the postseason. The group working the Super Bowl will be together for the first time this season.
Pro Football Reference also compiles cumulative season stats for the crew of every official during a season, also. So, if a back judge calls a hold in a game, his side judge will also be credited with a hold in that game. Individual tendencies are therefore not available, but these statistics provide a snapshot of the general ethos of a particular group of seven and what each of these individual will bring to their Super Bowl assignment.
UMPIRE: BARRY ANDERSON
Officiating his first Super Bowl after eight career playoff games, most recently the Titans' 28-12 Divisional Round win over Baltimore with Kent Payne and Greg Steed.
Tendencies: His crews averaged a seemingly insignificant 1.29 more penalty yards per game than the league average in 2019.
LINE JUDGE: CARL JOHNSON
Former NFL vice president of officiating has 13 games of playoff experience, including the Super Bowl in 2007. He is one of five African-Americans on the first majority African-American crew to officiate a Super Bowl.
Tendencies: His crews averaged .79 fewer penalties and 1.85 fewer penalty yards than the league average.
DOWN JUDGE: KENT PAYNE
Working his 19th playoff game and third Super Bowl.
Tendencies: His crews averaged 6.61 more penalty yards than the league average. His crews penalized well more than the league average when he was a head linesman with various referees.
FIELD JUDGE: MICHAEL BANKS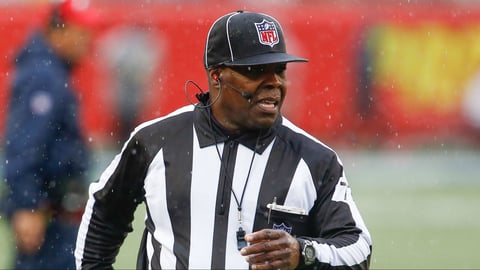 Alternate in Super Bowls LI and LIII, in his first season in this position after 17 as a side judge. Has ten games of playoff experience, most recently the Chiefs' 51-31 Divisional Round win over Houston, with Johnson.
Tendencies: His crews averaged 8.92 penalty yards more per game than the league average, which continued his career trend.
SIDE JUDGE: BORIS CHEEK
In his third Super Bowl. Has 24 years of NFL experience, designated a full-time official for 2017 and 2018. The program was suspended in 2019. Has officiated 14 playoff games, most recently the 49ers' 27-10 Divisional Round win over Minnesota. He will join the top five in all-time games officiated in the Super Bowl.
Tendencies: His crews averaged 1.95 yards less than the league average for penalty yards.
BACK JUDGE: GREG STEED
Joined the NFL for the 2003 season, also a former full-time official. He has worked nine playoffs games.
This crew has the most Super Bowl experience since the one that worked the game in 2000, according to FootballZebras.com.
Tendencies: His crews averaged .74 more penalties and 6.61 more penalty yards per game.
Vinovich, Bias And Media Perception
Saints coach Sean Payton certainly has his feelings about Vinovich's crew and all-star playoff crews in general. And referees, as the final word on heartbreak or broken bets become icons of perceived bias or ineptitude. Vinovich, like most officials, has been accused at varying times of being in the pocket of the New England Patriots.
---
RELATED: Where Can You Legally Bet on Super Bowl 54?
---
Barring any proof, Vinovich and his collection of other officials will likely continue to oversee games as they have for their lengthy careers. They may not see a difference between red and yellow or a different red and gold. But they will continue to see a difference between what they believe is a penalty and what is not.
The conclusions, even without perfect data, is right there for fans and sports bettors to see.
More Super Bowl Betting Coverage
Click here to sign up for our Super Bowl betting daily newsletter!
Note: All images via USA Today
About the Author
Brant James has written for SI.com, ESPN.com, USA TODAY and the Tampa Bay Times, among other publications.