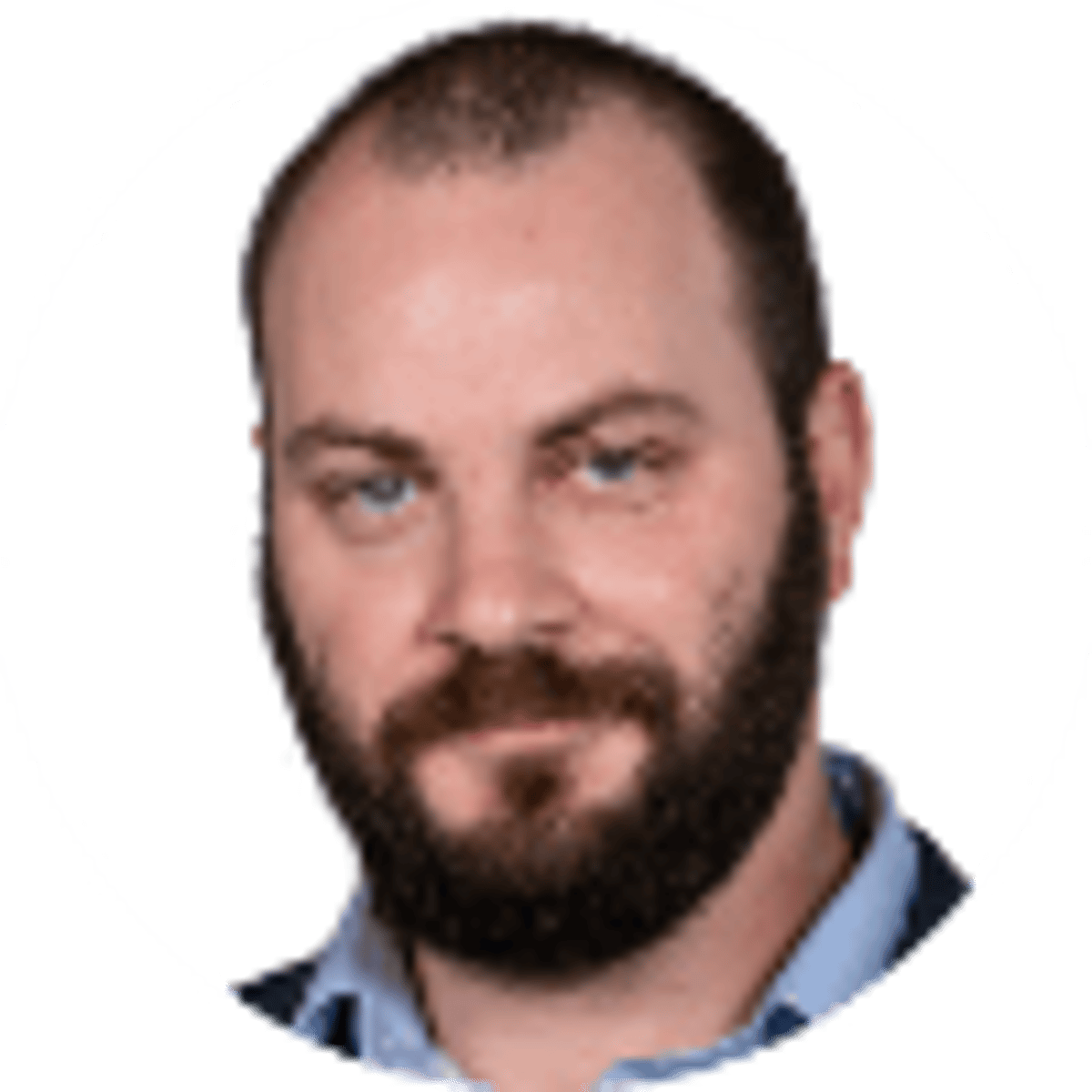 By Dan Kilbridge | | 7 mins
True Gambling Impact of Injuries Heading into 2020 NFL Playoffs
44
PLAYERS REDEEMED TODAY!
NFL teams that went through the 2019 season with a higher number of injured players won fewer games than their healthier counterparts. That's not surprising, but a deeper dive into the injury numbers suggests that there's no simple correlation with gambling on NFL games or season win totals.
The raw numbers are staggering and help explain why parity is so widespread in professional football. According to NFL.com, the NFL's 32 teams reported a total of 4,732 injuries in 2019, with 1,297 individual injured players. That helps us understand why teams can look so much better or worse at season's end than they did back in September.
Looking at number of injuries and team success, there are obvious outliers. The Chicago Bears were the healthiest team in 2019 with just 26 injured players. But they missed the playoffs at 8-8 and fell short of the nine-win over/under season total. They also finished with a league-worst 4-12 record against the spread.
Conversely, the Green Bay Packers reported the third-most injuries throughout the season (202) and still cruised to a 13-3 overall record and a first-round bye in the playoffs.
Overall, the 16 teams with the fewest number of injured players won 53.1% of their games with a combined record of 135-120-2. The 16 teams with the highest number of injured players won 47% of their games with a combined record of 120-135-2.
There was also a correlation between number of injuries reported and whether a team went over/under its projected win total. Of the 16 teams with the fewest injuries reported, eight went over their projected season win total. Of the 16 teams with the most injuries reported, only five went over the projected total.
That makes sense considering sportsbooks set the win totals before any injuries occur. After they've had a chance to adjust, it seems the public may be placing too much importance on injuries and how they impact a given game.
The 16 teams with the most injured players finished a combined 125-123-8 against the spread (50.4%), while the 16 teams with the most overall injuries finished 127-121-8 against the spread (51.1%).
The 16 teams with the fewest numbers of injured players were a combined 121-123-12 against the spread (49.6%), while the 16 teams with the fewest overall injuries finished 119-125-12 against the spread (48.8%).
Basically, the healthier teams performed worse against the spread over the course of a full season. That makes sense considering bookmakers should be more informed about injuries and how a backup will perform than the general public. A lot of bettors might think they have a bead on a game and fail to realize the line already reflects injuries and the ability of second- and third-string backups.
The drop-off from starter to backup will vary widely, but as a general rule it seems teams are better-poised to overcome injuries than the public realizes in terms of spread betting. But overall, healthier teams won outright at a higher clip in 2019.
How does this inform NFL betting entering the postseason? Let's take a look at how each playoff team fared in the injury department and where they currently stand.
NFC
1. San Francisco 49ers
The top-seeded NFC team was one of the healthiest in the league this year with just 31 injured players. That's third-fewest of all teams and certainly helped the 49ers build a 13-3 overall record while going 9-6-1 against the spread, surpassing their season over/under of eight wins. But the season took a toll down the stretch, as they currently have 16 players on injured reserve. Linebacker Kwon Alexander likely won't play in the first postseason game, but others such as defensive end Dee Ford and offensive guard Mike Person are expected to return.
2. Green Bay Packers
The Packers embodied a "next man up" mentality as one of the most injury-prone teams, still finishing 13-3 overall and 10-6 against the spread. Green Bay reported more than 100 injuries on offense and defense and will be without at least six regulars for the NFC Divisional playoff game. Most pressing for now is offensive tackle Bryan Bulaga, who missed a portion of their last game with concussion-like symptoms. He's a key piece on an offensive line already missing a host of regulars.
3. New Orleans Saints
The Saints stayed relatively healthy in 2019 with just 35 injured players and 109 total injuries, the majority on offense. They surpassed their over/under win total of 10.5 with room to spare and finished 11-5 against the spread. New Orleans only lists six players on its Wild-Card weekend injury report, including wide receiver Michael Thomas, who seems likely to play against the Minnesota Vikings. Running back Alvin Kamara is also back to full-strength and playing well after missing a three-game stretch.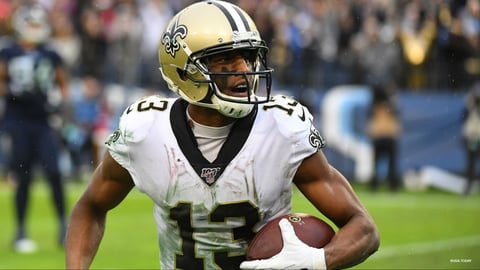 4. Philadelphia Eagles
Philadelphia was in the middle of the pack as far as injuries go and failed to surpass its over/under of 9.5 wins while going 7-9 against the spread. But the Eagles look to be in decent shape ahead of their matchup with the Seattle Seahawks. Wide receiver Nelson Agholor was one of just two players to sit out of practice Thursday, as the starting wideout missed the final four games of the regular season with a knee injury.
5. Seattle Seahawks
Seattle reported the second-highest number of injuries this season with 218, overcoming the medical carousel with an 11-5 overall record. It's been tough lately with key contributors such as Jadeveon Clowney, Chris Carson and Rashaad Penny going on injured reserve. All the late-season shuffling helps explain why the Seahawks are just a -2 favorite Sunday night at Philadelphia.
6. Minnesota Vikings
The Vikings were around league average in terms of injuries reported this season, finishing 10-6 overall and 9-7 against the spread. The defense was far more banged up than the offense, but right now it's all eyes on star running back Dalvin Cook. He insists he'll be good to go against the Saints after sitting out the final two games. That would actually give the Vikings a fully healthy offense for the first time in two months.
---
RELATED: Evolution of Injury Information Provides Next Edge for NFL Bettors
---
AFC
1. Baltimore Ravens
The Ravens have been one of the healthiest offensive teams in the league, and it shows. Baltimore led the NFL in points per game and overcame a few defensive injuries to finish 10-6 against the spread while going way over its win total of 8.5. Now they might be the healthiest playoff team overall, with running back Mark Ingram expected to return from a calf injury among an otherwise clean injury report.
2. Kansas City Chiefs
Losing quarterback Patrick Mahomes for an early stretch took the Chiefs out of rhythm, but they still finished 10-5-1 against the spread while locking up a first-round bye. They'll be without safety Juan Thornhill for the divisional game, while other key defenders such as defensive tackle Xavier Williams and cornerback Morris Claiborn remain questionable. The offense is in better shape and looks strong and poised for another deep run.
3. New England Patriots
The Patriots offense was hit far harder than the defense throughout a year in which Tom Brady failed to produce to his usual standard. Wideout Julian Edelman has been one of those offensive players fighting through injury all season, but he sounds optimistic he'll play Saturday against the Titans. That's huge considering he's been Brady's only consistent option, as the Patriots compiled an 8-7-1 record against the spread.
4. Houston Texans
Houston was average in terms of injuries, but keeping quarterback DeShaun Watson healthy for a second straight season made all the difference. Watson led the Texans to a 10-6 record as they surpassed the season win total of 8.5. Defensive lineman J.J. Watt and receiver Will Fuller also returned to practice this week and would be huge additions for Saturday's home game against the Buffalo Bills. That also explains why Houston is a -3 favorite over Buffalo.
5. Buffalo Bills
The Bills suffered fewer injuries than most, with 37 players throughout the season. That helped Buffalo surpass its 8.5 win total and go 9-5-1 against the spread with Josh Allen a constant productive presence at quarterback. The Bills have a few lingering defensive injuries, including linebacker Lorenzo Alexander and defensive end Jerry Hughes, but should be close to full-strength Saturday in Houston.
6. Tennessee Titans
Tennessee also avoided the injury bug better than most, with just 118 total reported. Most importantly, running back Derrick Henry should be close to fully healthy for the game in Foxborough and looked great against the Texans in Week 17 after missing time late in the year. Overall, Tennessee looks to be in good shape injury-wise as they look to upset the Patriots.
About the Author

Handicapper Dan Kilbridge writes about college football, MLB and other sports for Bookies.com after spending three years covering Tiger Woods' comeback and the PGA for Golfweek.