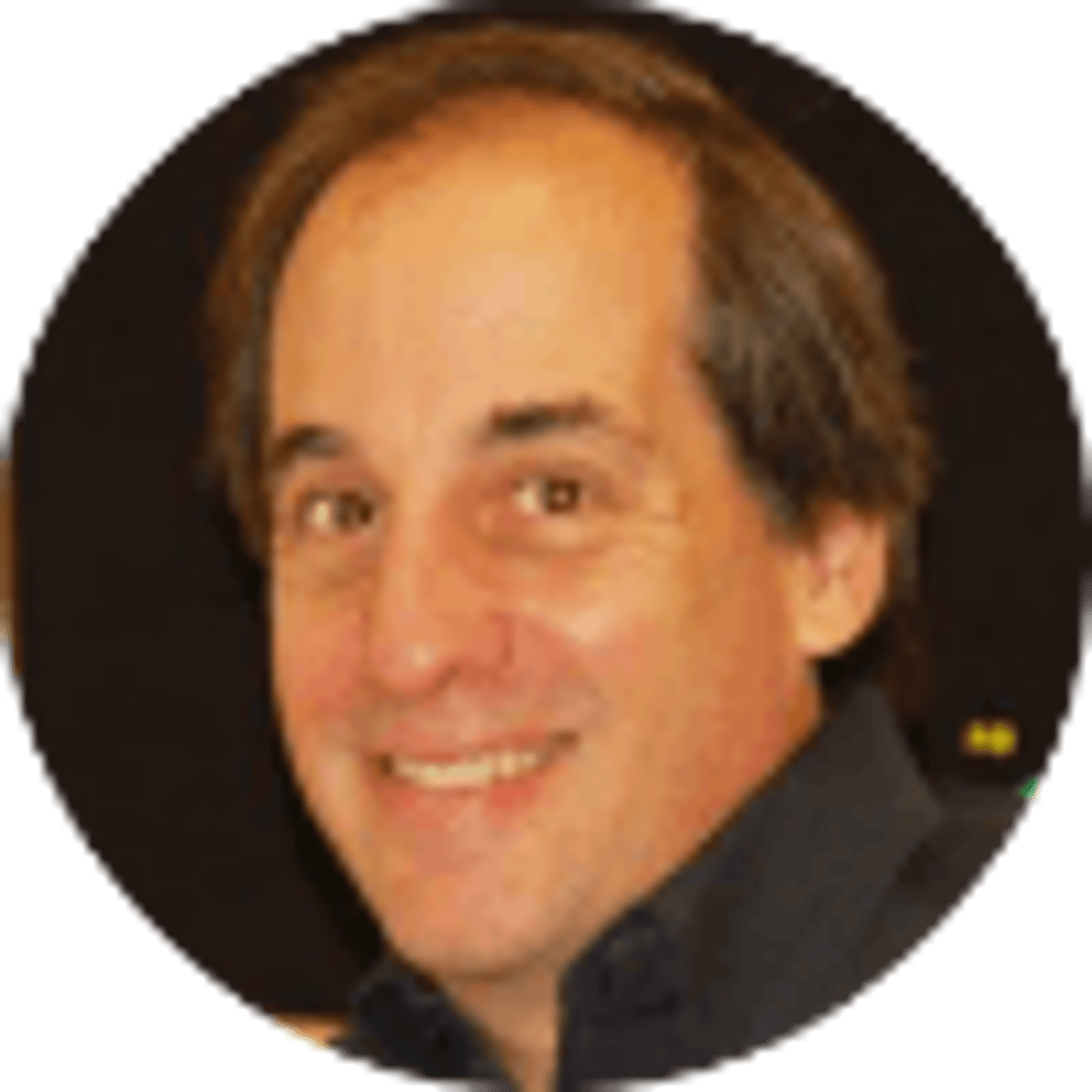 By Chet Fussman | | 8 mins
Breeders' Cup 2021 Odds, Classic Picks, Tips & Betting Preview
The Breeders' Cup is a glorious two days of horse racing betting. Fourteen championship races, top horses from around the globe, mostly full fields and a chance for a profitable day with just a few exotic wagering scores.
The 2021 edition will be run Friday and Saturday at Del Mar Thoroughbred Club. The "Future Stars Friday'' card will feature five races restricted to 2-year-olds. The remaining nine races are Saturday, capped by the $6 million Breeders' Cup Classic. Each Breeders' Cup race offers a purse of at least $1 million.
The Breeders' Cup rotates between tracks and this is the second time Del Mar is hosting the event. Some wagering observations from the first time the Southern California track hosted the Breeders' Cup in 2017:
Only two betting favorites won, none on the dirt. The parade of long shots included 66-1 Bar of Gold ($135.40 on $2 win bet) in the Filly & Mare Sprint and 30-1 Stormy Liberal ($62.40) in the Turf Sprint.
Southern California-based horses fared worse than expected in their home environment, winning just three races. European-based horses won just as many.
Classic winner Gun Runner was the only horse to win wire to wire.
Will any of those trends re-emerge on Friday and Saturday? That's part of the challenge of betting the Breeders' Cup at betting sites such as TVG and TwinSpires.
2021 Breeders' Cup Best Bet
Life Is Good (Dirt Mile)
Morning-line odds: 4-5
With four wins in five career starts, Life is Good is just a neck away from being unbeaten. That narrow loss was to Jackie's Warrior, the favorite to win the Breeders' Cup Sprint. Life Is Good was on the Triple Crown trail until sidelined by a hind-end injury.
After a nearly six-month layoff, his most recent speed figures are as fast as ever. A few others in the Dirt Mile field have comparable speed figures, but Life Is Good is the controlling pace and will be difficult to run down at short odds. We'll bet him at TVG.
---
RELATED: Best Breeders' Cup Long Shots To Back
---
Breeders Cup Classic Morning-Line Odds
| PP | Horse | Trainer | Jockey | Odds |
| --- | --- | --- | --- | --- |
| 1 | Tripoli | John Sadler | Irad Ortiz Jr. | 15-1 |
| 2 | Express Train | John Shirreffs | Victor Espinoza | 20-1 |
| 3 | Hot Rod Charlie | Doug O'Neill | Flavien Prat | 4-1 |
| 4 | Essential Quality | Brad Cox | Luis Saez | 3-1 |
| 5 | Knicks Go | Brad Cox | Joel Rosario | 5-2 |
| 6 | Art Collector | Bill Mott | Mike Smith | 8-1 |
| 7 | Stilleto Boy | Ed Moger Jr. | Kent Desormeaux | 30-1 |
| 8 | Medina Spirit | Bob Baffert | John Velazquez | 4-1 |
| 9 | Max Player | Steve Asmussen | Ricardo Santana Jr. | 8-1 |
Purse: $6 million | Grade: 1 | Post time: 8:40 p.m. ET Saturday
Who Wins the 2021 Breeders' Cup Classic?
In six career starts, the only loss for Essential Quality was the Kentucky Derby, finishing a length back in fourth after a wide trip. He will meet many of those same foes on Saturday and can prove that he's not only the best 3-year-old, but the best dirt horse of any age currently in training.
In a race loaded with early speed, Essential Quality's style of rallying from mid-pack should serve him well. He is proven at the 1 1/4-mile distance, and trainer Brad Cox (who also has morning-line favorite Knicks Go) won four Breeders' Cup races last year, including Essential Quality in the Juvenile.
The 3-1 morning-line odds are more than a fair price. Bet him at TwinSpires.
---
Breeders' Cup 2021 Favorite to Take Avoid
Tarnawa (Turf)
Tarnawa won last year's Breeders Cup Turf at nearly 5-1. While the Irish-bred mare is capable of repeating, her 9-5 morning line odds offer no value against a 14-horse field filled with contenders. Since winning the 2020 Breeders' Cup Turf, Tarnawa has started three times in Europe with a win and two seconds.
The most recent runner-up finish (to an 80-1 long shot) was in the prestigious Arc de Triomphe on Oct. 3, so she will have two tough races in a month's time. The bulky Breeders' Cup Turf field means Tarnawa likely faces a wide and/or traffic-filled trip on a course with tighter turns and a short stretch. The value here is looking past the favorite.
Pre-Kentucky Derby Matchup
Jack Christopher vs. Corniche (Breeders' Cup Juvenile)
The Breeders' Cup Juvenile pits the leading 2-year-olds from East (Jack Christopher) and West (Corniche). Whoever wins Friday becomes the Futures Book 2022 Kentucky Derby favorite in horse racing odds. So which horse should you bet?
Jack Christopher has slightly higher speed figures, but the edge goes to Corniche. An expensive $1.5 million purchase, Corniche is unbeaten in two career starts, led every step in each one and has already handled two turns. He's likely to be setting the pace again in a race that doesn't appear to have a lot of early speed. The rest of the field seems a notch below the top two, who drew the inside and outside posts.
---
RELATED: How Class & Speed Figures Work In Horse Racing Handicapping
---
Most Interesting International
Loves Only You (Filly & Mare Turf)
Japan-based horses do not inspire betting confidence in the Breeders' Cup. Thirteen have started in Breeders' Cup races dating back to 1996. None have finished first. Or second. Or third. So why take a shot now? Because Loves Only You has built an impressive resume that includes standout performances beyond her home base. That includes a victory in the $3.2 million Queen Elizabeth II Cup at Sha Tin in Hong Kong and a narrowly-beaten third in Dubai Sheema Classic at Meydan.
The Filly & Mare Turf field has no dominant favorite. History says U.S. and non-U.S. horses have won this race about an equal number of times. Maybe this time, bettors of a Japan-based horse will finally be rewarded with Loves Only You, a 5-1 shot in morning-line odds.
---
What About Trainer Bob Baffert?
Baffert, the trainer of disputed Kentucky Derby winner Medina Spirit, who failed a post-race drug test, has eight horses entered in the Breeders' Cup, including the above-mentioned Corniche, Medina Spirit and defending Filly & Mare Sprint champion Gamine. Baffert, a winner of 17 Breeders' Cup races and seven-time winner of the Kentucky Derby, was suspended by Churchill Downs after this year's Run for the Roses.
Under an agreement with the Breeders' Cup, Baffert will be subject to additional levels of scrutiny, screening and testing, including security officers with body cameras in his barn on a 24-hour basis. The Los Angeles Times reported that Baffert is also required to pay for the added security.
---
Breeders' Cup Tidbits
For the first time, all 14 Breeders' Cup races will be run free of medication, meaning no race-day Lasix. The decision is a boost to foreign participants (56 international runners from seven countries were pre-entered), since race-day medication is mostly banned everywhere except the U.S.
Plan on Chad Brown, who has trained 15 Breeders' Cup winners, including two at Del Mar in 2017, to add to his total. He has won the Juvenile Fillies Turf a record five times and may do so again on Friday with either Consumer Spending (8-1) or Haughty (10-1).
Top trainers Christophe Clemente and Kenny McPeek have combined to win nearly 4,000 career races and more than 300 graded stakes, including three Triple Crown races. But wager on each this weekend at your own risk — neither has ever won a Breeders' Cup race. The two are a combined 0-for-76.
New to the 2021 Breeders' Cup wagering menu is the All-Turf Pick 4 on Saturday. The four races in order: Turf Sprint, Filly & Mare Turf, Mile and Turf.
A rolling Super High 5 Bet (pick the first through fifth finishers in exact order) is available for all races. If there are no winning tickets, the wagering pool rolls into the next race, all the way forward to the final race on Saturday, the Breeders' Cup Classic, where a full mandatory payout will be in effect.
The Late Pick 4 and Late Pick 5 on Saturday will both offer guaranteed pools of at least $2 million.
---
Breeders' Cup 2021 Schedule
(All times Eastern)
Friday
2:50 p.m.: Juvenile Turf Sprint
3:10 p.m.: Juvenile Fillies
4:10 p.m.: Juvenile Fillies Turf
4:50 p.m.: Juvenile
5:30 p.m.: Juvenile Turf
Saturday
12:05 p.m.: Filly & Mare Sprint
12:40 p.m.: Turf Sprint
1:19 p.m.: Dirt Mile
1:59 p.m.: Filly & Mare Turf
2:38 p.m.: Sprint
3:20 p.m.: Mile
4:00 p.m.: Distaff
4:40 p.m.: Turf
5:40 p.m.: Classic
About the Author

Chet Fussman, a former horse racing writer and longtime sports editor of the Florida Times-Union in Jacksonville, is a poker and blackjack player and frequent sports bettor.