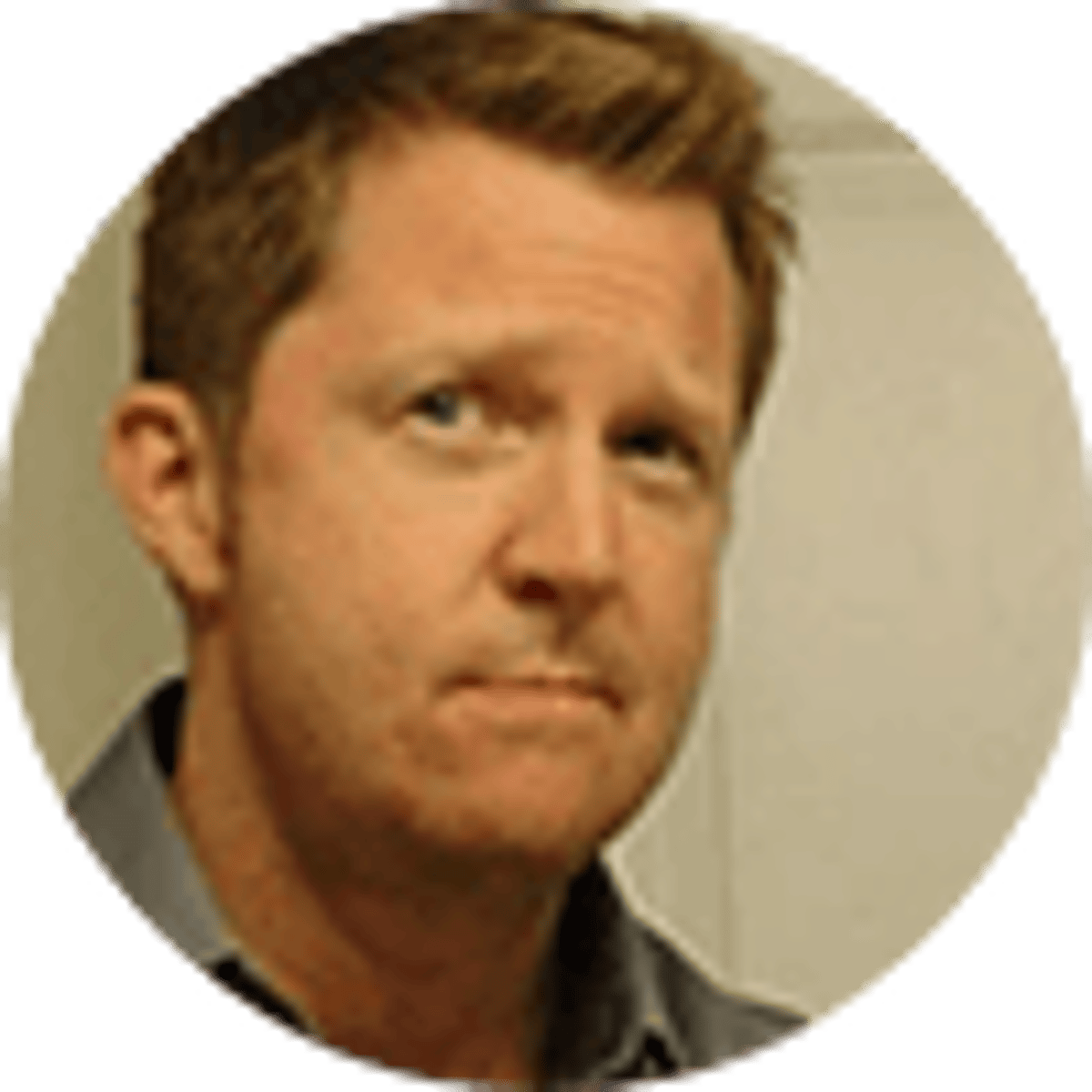 By David Caraviello | | 5 mins
Gambling Partnership Gives Fox Another Sports Innovation
11
PLAYERS REDEEMED TODAY!
It debuted during a 1994 NFL exhibition game between the Broncos and 49ers, a small addition to the top left corner of the screen. It was transparent, so viewers could see the green turf behind it, yet it still inspired angry letters to the network chief who had devised it.
But soon enough, what was then called the "FoxBox" — a permanent graphic that displayed time and score — had become an industry standard, copied by every other network for every other televised sport.
Not every Fox Sports innovation has gone over quite as well, as anyone who remembers the network's glowing puck for NHL broadcasts can attest. But no other sports network has pushed the envelope quite as hard or as often as Fox — which is why it's no surprise that Fox Sports will become the first major media company to put its name on a betting product.
Fox Bet Launch Expected in 2019
Expected to launch in the fall of 2019, Fox Bet will "give customers in states with regulated betting the opportunity to place real money wagers on the outcome of a wide range of sporting events in accordance with the applicable laws and regulations," the company said in a release. It will also offer a free-to-play game awarding cash prizes to players who correctly predict sports outcomes.
The betting product will be formed in partnership with The Stars Group, a Canadian gaming and online wagering company, of which Fox has bought 4.9 percent for $236 million. It's made possible by the May 2018 Supreme Court ruling that struck down the Professional and Amateur Sports Protection Act, which had essentially outlawed sports betting outside Nevada.
Since then, several other states have legalized sports gambling – governors in Montana and Indiana have signed bills into law in the past week – and many more are considering similar legislation.
In the wake of that ruling sports gambling has become more mainstream, with many professional leagues and teams adding gambling entities as sponsorship partners. In media circles, point spreads are now regularly mentioned on sports broadcasts, and some established sports media companies have debuted their own gambling-specific television programs or web verticals – such as Lock It In on Fox Sports.
.@James_Holzhauer joins us NEXT on FS1!! #JeopardyJamesOnLockItIn pic.twitter.com/KOD5ZWl5Qo

— Lock It In (@LockItInonFS1) May 7, 2019
Will Other Media Entities Follow Fox's Lead?
But getting involved in sports betting itself is a step most media entities have yet to take. One exception is theScore, an Ontario-based sports content website with more than 4 million average monthly users, which plans to launch a sports betting platform by the middle of 2019.
But Fox Sports is an entirely different animal — it enjoys nationwide name recognition as broadcaster of the Super Bowl and World Series, Its brands are capable of reaching 100 million viewers over a single weekend, according to the company.
There's little question that legal, regulated sports betting has come a long way in the year since the Supreme Court's PAPSA decision — New Jersey alone has taken roughly $1 billion in bets and added more than $8 million to the state's coffers through associated taxes.
Other states see that success and feel the pressure to keep up. But a national brand like Fox, making sports gambling available not just in one state but all states where the practice is legal, could change the game just as its score box did for televised football 25 years ago.
It helps that Fox has partnered with an established gaming entity like The Stars Group, which operates several well-known online poker and gambling brands, even if the company is only now delving into sports betting.
If this partnership works — and there's no reason to think it won't — do other major media companies follow suit, just as they all did in adding their own score boxes? This would be a much larger undertaking than simply adding a graphic, to be sure, but also potentially a much more lucrative one.
What Fox Bet Might Mean for Wagering
Comcast in 2013 invested $11 million in FanDuel — and let's face it, the idea of sports betting through your cable box seems mighty tempting.
The natural inclination here is to think ESPN, where sports betting is a regular topic on Scott Van Pelt's late night SportsCenter program. The network launched a daily program dedicated to sports wagering in March. But ESPN is also 80 percent owned by the Walt Disney Company which, when it comes to sports gambling, seems willing to go only so far.
"I don't see The Walt Disney Company, certainly in the near term, getting involved in the business of gambling, in effect, by facilitating gambling in any way," Disney chairman Bob Iger said on an earnings call in February.
Iger plans to step down in 2021, so that stance could change. Meanwhile, Disney has numerous other revenue streams (its theme parks will likely set all-time attendance highs once Star Wars-themed lands open) that the owners of other media companies don't. The rest are left searching for ways to defray the costs of rights fees for live sports programming, which are only climbing higher and higher.
Fox Bet's planned launch will coincide with football season, which isn't a coincidence. Should Fox find a dependable revenue steam in its new betting operation, the pressure will build on other outlets — just as more states are beginning to mobilize on sports wagering, tired of seeing tax dollars go elsewhere.
And Fox Sports, long an innovator in sports television, will have established itself at the forefront of yet another trend.
About the Author

Veteran sports journalist David Caraviello has covered college football, college basketball, motorsports and golf, covering all three US golf majors, the Daytona 500 and SEC football.