Betting Lull Leads Sportsbooks to Seek eSports, New Markets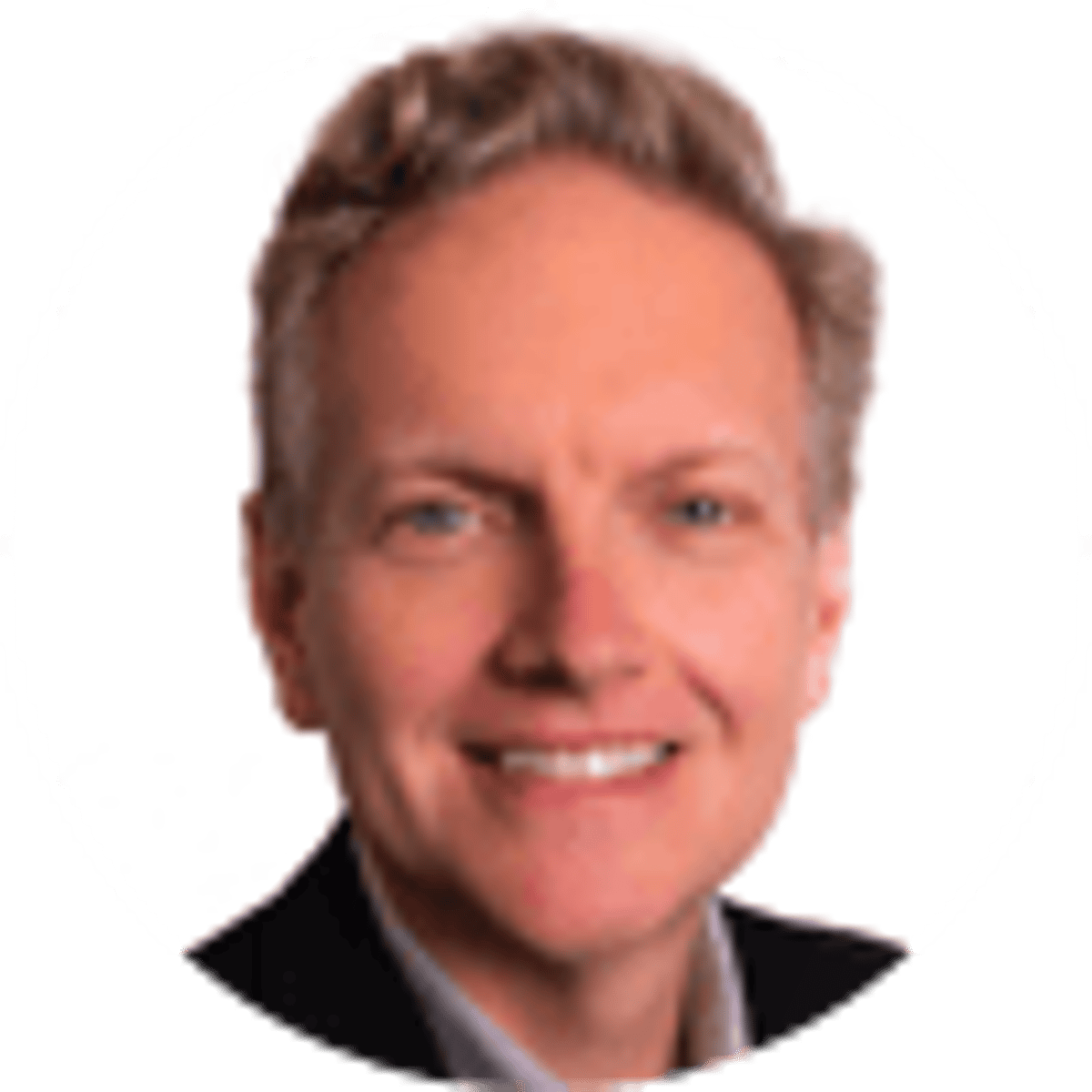 By Brant James | 9 mins
eSports might finally have its moment amid an American sports betting wasteland. So might chess. And some other things Americans likely would not have considered before the coronavirus made social distancing the new norm and shut down every major sports league.
A PointsBet spokesperson told Bookies.com on Monday that the company has asked the New Jersey Division of Gaming Enforcement permission to offer Counterstrike and Overwatch betting markets. And chess, darts snooker and table tennis markets.
That's not really a fair swap for March Madness betting on the NCAA Men's Basketball Tournament or the NBA and NHL playoff ramp-ups, at least not in the United States. So, as leagues and governments mandate shutdowns of North American sports, with no end in sight, sportsbooks need markets to keep customers interested and betting.
William Hill US issued a press release on Saturday stating it is "working with gaming authorities in each state to add more events for sports fans to bet on."
In statement attributed to president Matt Kalish, DraftKings informed customers on Friday:
"In the coming weeks, we will continue to offer all of our products in all cases where sports are happening. DFS, as well as sportsbook, will continue to be live, as will our casino games. We will strive to be a source of entertainment and joy for you during these unprecedented times. There will not be any change to our commitment to deliver you the best experience possible throughout this period."
DraftKings sportsbook director Johnny Avello told Bookies.com that his offerings this week would include UFC, Russian and Turkish soccer, rugby, cricket, KHL hockey and darts. PointsBet is in the process of adding Ukrainian and Australian soccer.
Sportsbook Offers Are Far-Flung
A scan of legal online American sportsbooks on Monday afternoon revealed a handful of Turkish soccer games as the only in-game offers. Argentinian soccer, UFC, MMA, Australian rugby and football filled real estate that had belonged to major and pro leagues and international events of major domestic interests until their cascading closures began on Wednesday. Futures markets on certain American markets began sprouting, almost wistfully.
A certain segment of the betting population will wager on whatever is offered, sometimes for unhealthy reasons. Most, 888 Holdings head of commercial development Yaniv Sherman said, will require more cultivation.
"When people are just looking to bet on anything, then you can give them the Kazakhstan second league and golf and they'll probably bet on something," he told Bookies.com "But those are small, very small portions of the betting group. The vast majority of the customers are far more recreational."
And modern society and sports betting seemingly requires options that can be contested or bet online, and devoid of crowds.
By end of week all traditional sports will likely be suspened. It will be just on-line esports carrying the sports/entertainment load. Crazy to think that it has come to this!

— Andy Miller (@amiller) March 12, 2020
What Can Sportsbooks Lobby to Offer?
Political Betting
DraftKings and FanDuel offered a hint when each offered daily fantasy contests based off of Sunday night's Joe Biden-Bernie Sanders Democratic Presidential Debate. A FanDuel spokesperson said the company had more than 50,000 entries in the free-to-play game while DraftKings reported nearly 40,000 in the first five hours of the offer.
South Point Casino Sportsbook oddsmaker Jimmy Vaccaro has long espoused the potential boon of American political markets like the ones available in Europe, telling Bookies.com that response to his 2016 entertainment-only presidential odds was "through the roof."
Vaccaro concedes that he believes political markets like US Presidential odds will never be legalized in the United States, however. Prof. Victor Matheson of the College of Holy Cross isn't as pessimistic, but doesn't believe political betting would offer enough action for bettors.
"I think there's no reason that there won't be big political betting. The problem is, there's just not enough games to bet on," he told Bookies.com. "With sports betting, I can bet on 10 different NBA games, 15 different MLB games. I can bet on a ton of things every single day. There's really only one day of betting for politics, and every four years. Then I get some of these Super Tuesday things, but there's just not enough things to bet on in politics to make that work."
eSports Betting
The NJDGE allowed wagering on one eSports event last year, the League of Legends World Championship Finals, with $1,000 limits, a moratorium on in-play offerings and a stipulation that all players being wagered up were at least 18 years of age. That remains the only eSports event current listed on New Jersey's approved wagering markets list. But PointsBet remains hopeful.
eSports betting fell into the "other" category with fringe markets like motorsports during the two months of the 2019 LoL event offered in New Jersey, making it impossible to tell how much it contributed to the $218,716,100 in state handle during that span.
Nevada operators have twice opened eSports markets for specific competitions, but apparently spurned an attempt this weekend. Circa Sports posted lines for a NASCAR iRacing event featuring actual drivers, but soon had to pull them down.
Unfortunately it has been determined that at this time the eNASCAR Dixie Vodka 150 doesn't fit the criteria for allowable sports betting in Nevada.

Feel free to use our odds as a reference and enjoy tomorrow's race! ?? https://t.co/CGm9SCojjm

— Circa Sports (@CircaSports) March 22, 2020
The spike in eSports popularity has been undeniable for years as it draws ever larger online audiences and prompts the construction of permanent physical arenas to house raucous competitions. Whether it can evolve into a betting market had been a topic that has waxed and waned over the last year.
Some remain bullish. Betinvest chief operating officer Max Dubossarsky told SBC News, "We cannot ignore the fact that eSports are among the fastest growing and profitable areas in the gaming industry."
"According to different researches, eSports and esports bets are among the fastest-growing areas in the gambling industry," he continued. "Operators, who just a few years ago hadn't considered eSports solutions as a means of business development, are therefore actively introducing them or exploring their potential."
William US director of trading Nick Bogdanovich said he would "100%" like to offer it.
"We booked a couple of cards out in Las Vegas and we wrote a few bets too," he told Bookies.com. "But now that would pretty much have the floor to itself and it's already been booked quite a bit in Europe and it's so popular. I would say eSports has a fighting chance of doing some business."
ESports was the hot group-think topic last year on the gambling seminar circuit, the hot new revenue stream that could hook a younger demographic, some of which, problematically, is too young to wager and modernize sports wagering markets.
But a panel discussion at the ICE North America summit in Boston last spring illustrated the issues. A group of gamers, developers and regulators ultimately concluded that eSports betting might be untenable given the potential for match-fixing. There would be questions about regulating a sport played electronically over numerous jurisdictions and about whether game developers would have to be vetted by state regulators like a gambling applicant.
The once-viral topic had been much less so in the subsequent months. But coronavirus has brought it back as a possible cure.
"This is the real question going forward, whether e-gaming is a real thing that is going to capture people's imagination," Matheson said. "I can imagine e-gaming being something that can be broadcast, easier, to a worldwide audience without having to have fans and players all in the same place at the same time. Maybe this is the sort of thing that gives it that push forward.
"We do know that just because the sports we have today or the sports we have today does not mean it's going to be our sports of tomorrow. If you were to ask someone a hundred years ago, what are the big sports in the United States, people would say baseball. So that's not changed, but they'd say horse racing and they'd say boxing. No one would say horse racing and boxing are in the top three spectator sports in the United States today."
Virtual Sports
More prevalent in Europe, virtual sports, or computer-simulated games open for betting, could find an American niche. The key is bettors trusting that these video game characters are providing the grist for a fair bet. Bet365 offers 11 virtual sports markets online in New Jersey.
But although massive screens beaming these contests — horse racing, soccer and basketball prevalent among them — in dazzling high-definition are the sizzle of the modern gaming trade show, Sherman doesn't consider them a future solution in the United States. Neither does Bogdanovich.
"Virtual sports used to be much bigger 10 years ago," he said. "It used to serve as the plug into the dead time where there were no sports events to be offered to bettors. It was very popular in a relatively short amount of time. What happened then is the mobile and data, I wouldn't say revolution, but the development of data, broadband and mobile really broadened the range and the number of live events that are offered.
"So, you had much less downtime as a bettor, so virtuals were on the downtrend. People would just rather bet on real sports than doing it on virtual horse races or virtual basketball because there's always something on.
Look at our platform. At any given moment we have live events, whether they're being provided from Australia, the U.S., Europe, we cover almost 24/7. Now, I agree that there seems to be potentially, an opportunity for the product to maybe take center stage again. I'm scanning it carefully. … It's very difficult to convince someone that was used to betting on basketball or football to start doing it on virtual. It's a different type of player."
But now and likely in the future, sports betting will require a different kind of market. There will be things to learn during this dry season, Bogdanovich said.
"I guess when this period is done, we can go back and take some notes and maybe figure out some things," he said. "We're doing the best we can. If there's a sporting event on the continent, we're exploring it, to be able to book it. Unless you create some stuff, or break down some rule barriers like the WWE or something ... but still those things would have to be performed in a large crowd.
"So are they going to get canceled, or are they just going to be shown in with audience? I don't know. We'll get through it and then we'll be back to normal one day and we'll all be a little stronger because of it."
At @WilliamHillUS ... SUMO Haru Basho 2020 available for the first time. Yes, #sumo wrestling. pic.twitter.com/272sYSA7o1

— brant james (@brantjames) March 20, 2020
About the Author
Brant James has written for SI.com, ESPN.com, USA TODAY and the Tampa Bay Times, among other publications.
Our trusted sports betting partners bring you safe and fun playing experiences