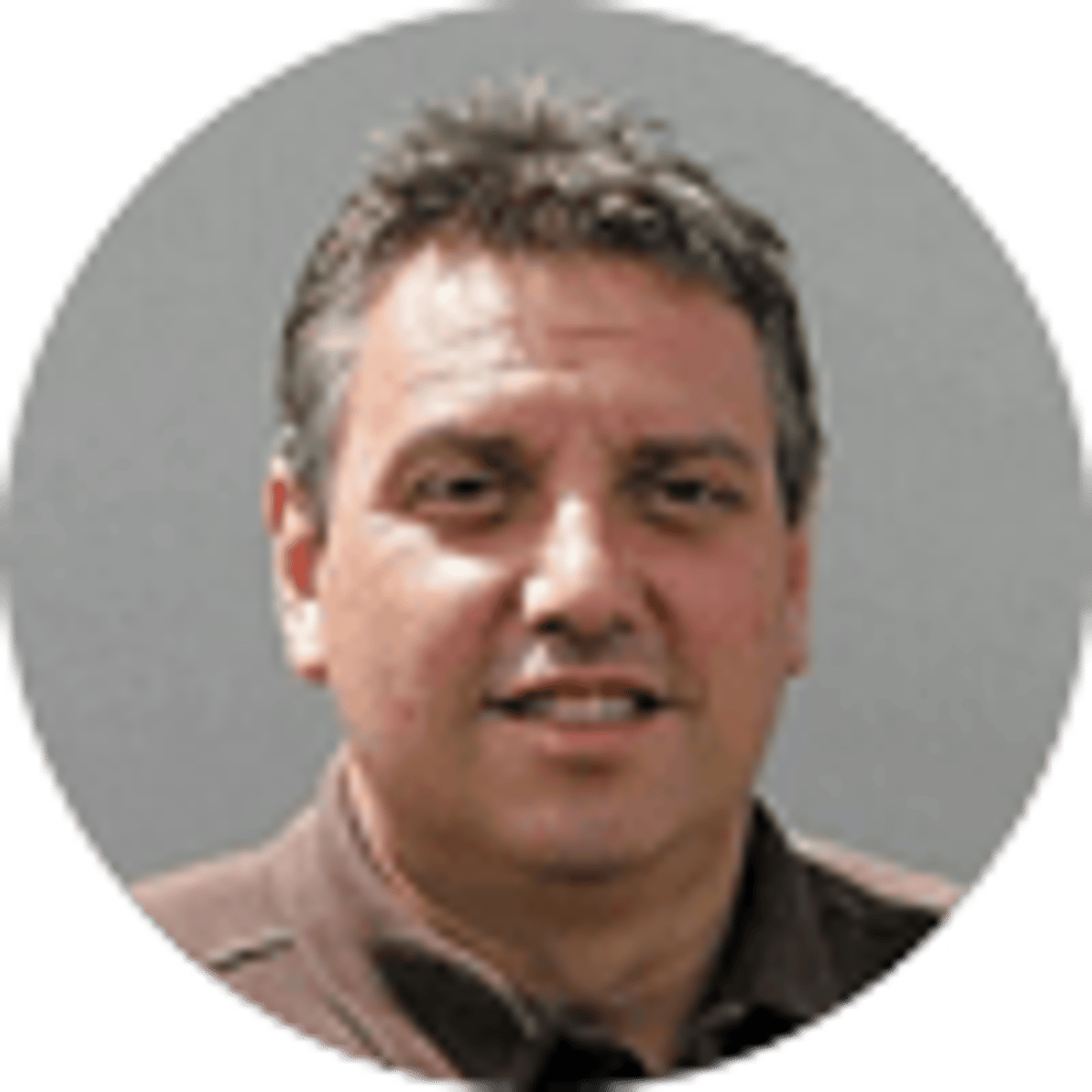 By John Dillon | | 10 mins
Ruiz vs Joshua II: Why Victory Would Be AJ's Greatest Win
11
PLAYERS REDEEMED TODAY!
Anthony Joshua has never offered any excuses for his stunning defeat by Andy Ruiz Junior. That, however, means that the boxing public is still waiting for a detailed explanation, too.
After one of the biggest betting upsets in heavyweight history, they meet in a much-anticipated re-match in Saudi Arabia on December 7.
It is no exaggeration to say that Joshua's career is on the line out in the desert, only three-and-a-half years since it first soared into the stratosphere and he became world heavyweight champion in merely his 16th fight.
Tyson Fury, among others, has already suggested it will all be over if things go wrong again.
If, however, Joshua wins against a slimmed-down Ruiz who is as quick, brave, smart, resilient and lively – as he was in his shock victory first time around in New York last June, it will be AJ's biggest achievement.
Bigger, yes, than the 11th round stoppage defeat of Wladimir Klitschko in 2017 which catapulted Joshua into a realm of stardom and adulation unprecedented in boxing history.
Why? Well, clearly there is much more at stake here for the Londoner as he fights for his future and battles also to nail the idea that he has been, in fact, an over-hyped flash-in-the pan.
Even more so, though, because Ruiz is young and dangerous and Joshua knows it profoundly; whereas Klitschko was 41 years old, exposed and potentially washed up after his previous defeat by Tyson Fury – and frankly, not half as great a heavyweight champion as he was made out to be in the frenzied build-up to that night at Wembley two-and-half years ago.
Anthony Joshua vs Andy Ruiz Jr II Odds
| Outcome | Odds | Bookie |
| --- | --- | --- |
| Anthony Joshua by KO or TKO | 10/11 | Ladbrokes |
| Andy Ruiz Jr by KO or TKO | 11/4 | Bet365 |
| Anthony Joshua on points | 7/2 | BetVictor |
| Andy Ruiz Jr on points | 12/1 | Paddy Power |
| Draw | 33/1 | Betfair |
Professional sport is about how you come back even more than it is about how you win. The analysts believe Joshua will answer the challenge, with UK sportsbooks Ladbrokes, William Hill and Betfred at 2/5 (-250) among those making him the across-the-board favorite for a revenge victory.
Here's the seismic change since the first fight, though. Joshua was 1/25 (-2500) last time out. Ruiz was a vast outsider. Now, sportsbooks price the Mexican at 2/1 (+200). Still the outsider. But there's real intrigue and uncertainty here. Even more than there was when Joshua fought Klitschko.
Sure, that was a great fight, with the Watford man knocking down the Ukrainian in the fifth round, hitting the floor himself in the sixth and eventually winning amid an electrifying finish in the 11th.
It was a great achievement on a night of momentous proportions for Joshua as he stepped on to the biggest stage – a 90,000 crowd – he had ever inhabited.
Dealing with the attention and the anticipation was noteworthy in itself. And yet Klitschko had been champion for nine years before his defeat by Fury in 2015, but admitted himself that his reign was "boring."
⏪ #OnThisDay 4 years ago, @Tyson_Fury defeated Wladimir Klitschko to become the new Heavyweight King ?

(@tommytntfury we see you with your eyes on the prize ?) pic.twitter.com/B2qKtKxFah

— Frank Warren (@frankwarren_tv) November 28, 2019
He meant that it was like this because he had kept on winning. Eighteen more times in that second reign as title-holder. Yet he really was not box office. He always fought carefully and tediously before unleashing his admittedly considerable power and frankly, not many in the UK took much notice apart from the time he beat David Haye in 2011.
The US took even less notice. In fact, in a 69-fight career, Klitschko did not appear once after 2004 in the boxing mecca of Las Vegas. The European crowds loved him in places like Cologne, Mannheim, Dusseldorf and Bern.
If he had been as huge a figure in the history of sport as he was presented to be before the Joshua fight, America would have called far more often.
This is not to denigrate the bearing he had as champion. Or his longevity. It is, instead, to underline why Joshua's re-match with Ruiz is the tougher assignment.
There is an argument that Joshua should not even have needed to go to war in a contest against a 41-year-old. But let's remember that AJ has, in fact, never made any great boasts about his work.
Even heading into the date against Ruiz in New York last summer, he was insistent that he was still learning and that he had flaws to iron out.
It was still only his 23rd fight – six victories on from the evening at the O2 Arena in April, 2016 when a nifty piece of work by promoter Eddie Hearn had handed Joshua the chance to take the IBF version of the heavyweight title from the hapless Charles Martin.
UK's Joshua Bandwagon
Such success had come well ahead of schedule. Yet the public went wild for Joshua – way beyond the confines of the boxing aficionados.
He filled Wembley twice and the Principality Stadium in Cardiff twice in the four fights before he met Ruiz. This was unparalleled. Pubs and bars the length and breadth of the UK were crammed too.
Frankly, these crowds, many of whom were out to enjoy the party occasion – nothing wrong with that – rather than the intricacies of the boxing on show were not really interested in Joshua's honest admission that he was still a work-in-progress.
When it all went wrong in the Big Apple, it meant the backlash had an edge of bitterness. The party had fallen unexpectedly flat.
Joshua was floored four times by Ruiz before his seventh-round stoppage defeat. The UK boxer had looked bewildered, detached and wobbly from the fourth round onwards even though he scored the first knockdown in the third. It was one of the biggest shocks in the sport's history.
There is a huge amount of speculation about what really went wrong for Joshua because it was all so unexpected and odd.
Watching from the ringside, I had seen him arrive at the arena via its giant TV screens and he looked as relaxed and confident as usual.
By the time, he made his ring-walk, his face was a blank, nervous mask and he chewed anxiously on his gum-shield.
His corner team looked just as disconcerted. It looked like something had happened, but nobody has ever revealed anything since.
Instead, Joshua's gracious assertion afterwards was simply that the best man had won. And true enough, he had been overwhelmed by Ruiz, who was, remember, a late stand-in opponent.
It was suggested that nerves had overcome the Briton on his first US appearance. But could that have been the case for a man who had fought before 80,000-plus crowds four times?
Has Joshua Lost His Edge?
It is also believed by some that Joshua had lost his edge after earning enormous amounts of money.
More likely, it was a case of perhaps under-estimating Ruiz combined with the fact that Joshua simply was not as multi-talented, complete and well-developed boxer as some believed.
He had said so himself all along.
This won't be the case in Saudi Arabia. Well, at least, Ruiz certainly won't be under-estimated.
Neither can he be dismissed as having enjoyed just one unexpected night of glory because plenty of people warned before his win in NYC that he was more than a handful despite his vast underdog status.
Real consideration has to be given to the fact that the Mexican-American may simply have Joshua's number and that his style may prove unanswerable again.
On December 7th, Anthony Joshua gets to write his own script. ?#RuizJoshua2 pic.twitter.com/jw92PBSDvs

— DAZN USA (@DAZN_USA) November 27, 2019
Joshua certainly has the power to hurt Ruiz. But maybe not enough after the way he recovered from that opening third round in New York. And Joshua must be wary as he goes hunting for the big shots, although the opponent's significant weight loss may make him less resistant.
Britain's greatest heavyweight was Lennox Lewis. He avenged both his defeats by Oliver McCall and Hasim Rahman.
AJ is not in Lewis's class. But that adds to the intrigue and the expectation surrounding this Clash on the Dunes on December 7.
If Joshua pulls off a re-match win while possessed of a far less potent armoury of skills than his great predecessor Lewis, it will make him a more accomplished and seasoned heavyweight champion than he was first time around.
No argument.
About the Author
John Dillon is a freelance sports journalist covering, among other things, boxing and football. His work has appeared in The London Evening Standard and USA Today.