2 Terrific NFL Week 1 Parlays That You Should Be Playing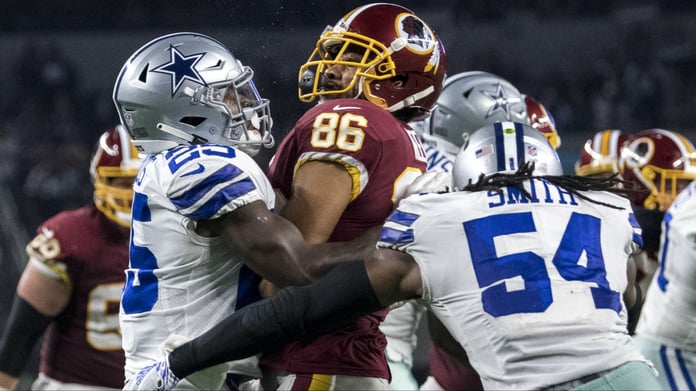 The first slate of NFL games come with a built-in challenge of not having much in the way of statistics of trends go work with in sizing up bets and plays. The preseason was in the news more for who didn't play rather than what actually happened on the field.
My pair of three-team parlays this week comes with a little more home-field benefits built-in since there isn't a whole lot of body of work for NFL betting fans to consider.
Best NFL Week 1 Parlays
Parlay
Odds
Sportsbook
WAS-PHI Under 45,
MIA +7 & MIN -4
+597
888Sport
DEN-OAK Under 43.5,
IND +6.5 & HOU +7
+629
playMGM
Odds are current as of publication but subject to change.
The "Home-Cooking" Parlay
The Bet: Dolphins +7 vs. Ravens, Vikings -4 vs. Falcons & Redskins-Cowboys under 45
Leg 1: Dolphins +7 over Ravens
The Ravens head to one of the toughest places to play on the road. The Dolphins were almost seven points better at home last year, which may have more to do with how badly they played on the road at times. But it's still a trend and one that will be of great benefit against a Baltimore team that has its future in second-year quarterback Lamar Jackson.
The Ravens identity will continue to be defense. They were second in points allowed and first in yards allowed last season. Baltimore also has split its last six road games.
---
CHECK OUT: 5 Best Best for NFL Week 1 Plus Picks on Every Spread, Moneyline & Over/Under
---
Leg 2: Vikings -4 vs. Falcons
Expectations are high in Minneapolis for the Vikings to contend for the NFC North crown while they are skeptical in Atlanta about the Falcons' prospects this year. Minnesota has a Pro Bowl player-anchored defense with Kirk Cousins calling the signals on offense. He is flanked by playmakers Stefon Diggs, Adam Thielen and Dalvin Cook.
Atlanta has not lived up to its 2016 offensive juggernaut the last two seasons.
Leg 3: Redskins-Cowboys Under 45
Washington is still reeling from the loss of what was thought to be a franchise quarterback acquisition last year of Alex Smith. Although the Redskins drafted Ohio State standout Dwayne Haskins, the move appears to be for the future. Veteran Case Keenum will be under center to guide an offense that does not having many weapons to put points on the board.
On the other hand Philadelphia has Carson Wentz back from injury and is counting on the young QB to stay healthy for a full year. Philly has 16 of the last 20 at home and will score some but not a ton.
The Odds: +597 with 888Sport
The "Underdog" Parlay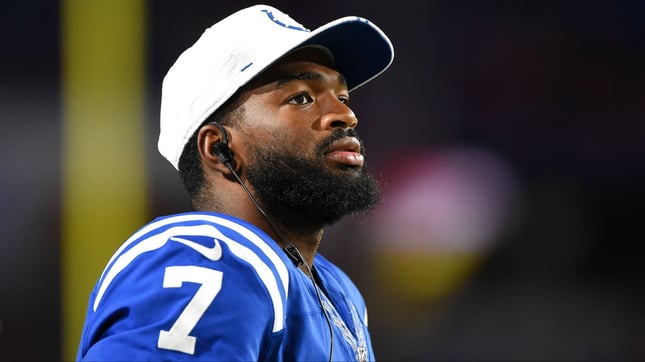 The Bet: Colts +6.5 at Chargers, Texans +7 at Saints & Broncos-Raiders under 43.5
Leg 1: Colts +6.5 at Chargers
The shock of Andrew Luck's sudden retirement is still hanging over the Colts as they open the season in Los Angeles against the Chargers. Jacoby Brissett steps in for Luck, a role he's not completely unfamiliar with having filled in early in 2017 because of injury.
Brissett will have some explosiveness at his disposal in T.Y. Hilton, Chester Rogers, Eric Ebron and Jack Doyle. The Chargers will be down two key players to open with year as running back Melvin Gordon continues his contract holdout and safety Irwin James sits with an injury. This game has the feel of being much closer than it may appear.
Leg 2: Texans +7 at Saints
Houston was on the upward trajectory a year ago, and the Texas have had an active offseason to try and keep things headed in that direction. Running back Duke Johnson was the main acquisition coming from Cleveland and will help augment a strong passing attack led by Deshaun Watson.
Houston's secondary was an Achilles heel in 2018 and will need to step up against Drew Brees and his potential explosive offense. This game has one of the highest over/under lines of the week (53.5) but the Saints won't run away.
---
RELATED: Best Strategies to Use When Putting Together Parlays
---
Leg 3: Broncos at Raiders Under 43.5
The Jon Gruden era rolled on in Oakland after a summer of "Hard Knocks" and hype. But some of the same challenges remain from last year's team that ranked 23rd in the NFL in points scored with 290 and 17th in total offense.
Denver has a new head coach as well in Vic Fangio, who comes from the Bears with a reputation of a defensive mastermind. Quarterback Joe Flacco was acquired from Baltimore. Points will be in short supply.
The Odds: +620 with playMGM
• • •