Who Are The Paul Brothers & Is This The Future of Boxing Betting?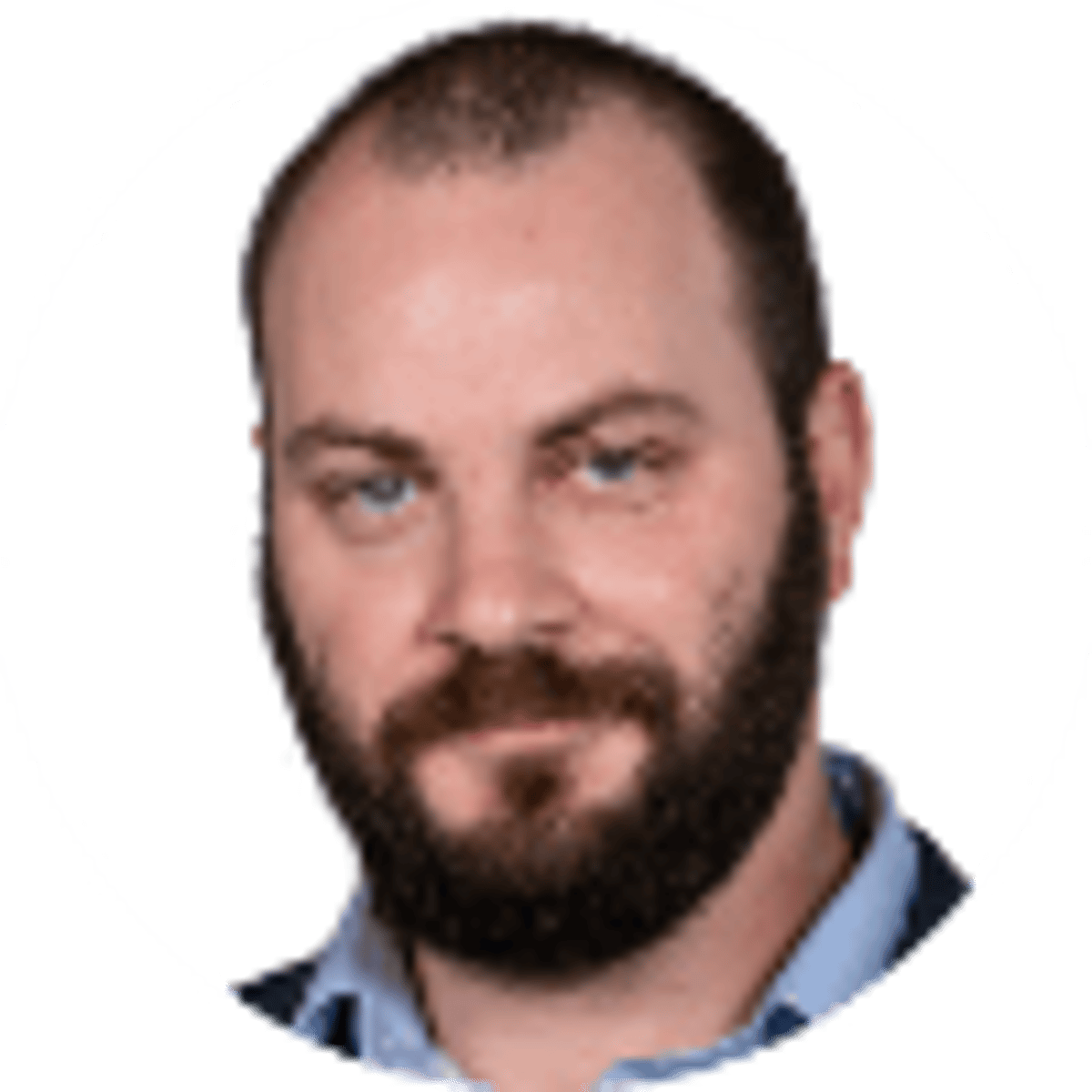 By Dan Kilbridge | 8 mins
A sport once ruled by cultural icons like Muhammad Ali, Mike Tyson, Sugar Ray Robinson and Joe Louis has seen an influx of interest this year driven in large part by two names most fans of boxing betting have probably never heard.
Brothers Jake Paul and Logan Paul rose to internet fame as teenagers posting wacky videos on YouTube. They've since ventured into the boxing realm with a handful of professional and amateur fights between them. Jake Paul's professional boxing match against former UFC fighter Ben Askren drew plenty of buzz at legal sports betting sites, with Paul earning a first-round TKO.
Now older brother Logan Paul is set for a June 6 bout with Floyd Mayweather, one of the greatest fighters of all time with a perfect 50-0 record. So far, Colorado sportsbooks are the only legal ones in the US to allow betting on the Paul-Mayweather exhibition, with Mayweather listed as a -2400 favorite.
As of early this week, only FanDuel and FOX Bet have odds posted.
However, if other states follow suit and approve the exhibition for legal betting, the handle and betting interest could be massive.
"If it is approved, this will be the biggest boxing event of the year to date," PointsBet Head of Trading Jay Croucher said. "For us, it would stack up against some of our biggest historical boxing and UFC events."
Jake Paul has already capitalized on the momentum from the Logan Paul-Mayweather build-up to book his next opponent – former UFC welterweight champion Tyron Woodley, who was in Askren's corner for the last fight and has had several altercations with Jake Paul both in person and on social media.
The fight is booked for Aug. 28 and will represent Jake Paul's toughest opponent to date by far.
While there's plenty of momentum, continuing to find big-name opponents for a relatively-even matchup will be a challenge. Looking ahead to future bookings, there's one obvious question – why don't the Paul brothers just fight each other? Bookies.com has decided to break down what some observers believe would be a colossal betting event.
---
LOGAN PAUL: Older Brother, Viral Sensation and Aspiring Actor/Musician
The older brother of Jake, Logan was first on the scene and gained popularity through the now-defunct video sharing app called Vine. He and Jake later rose to stardom together with goofy, often offensive videos and sketches in sort of a modern day "Two wild and crazy guys!" styling.
Logan Paul isn't exactly Steve Martin in front of the cameras, but he has acted in several shows and films.
As a boxer, Logan Paul made his professional debut against YouTuber KSI in a rematch of their exhibition fight that ended in a majority draw. Logan Paul lost the rematch via split decision following six three-minute rounds. That headlining bout – with Jake also fighting on the undercard - netted the brothers $900,000 each.
Logan Paul, who is 0-1-1 in his amateur and professional career, now believes he is ready to take on Floyd Mayweather, the greatest defensive fighter of all time with a perfect 50-0 professional record.
---
JAKE PAUL: YouTube Star, Troll and Fantasy Boxing Champion
Jake Paul is basically a can of Monster Energy drink in human form. He is the embodiment of the millennial TikTok era and rose to stardom making viral videos with his brother Logan as a kid in Westlake, Ohio.
His career as a YouTube star and "influencer" has been filled with countless controversies ranging from juvenile pranks to serious allegations of criminal activity.
Jake Paul began his boxing career in 2018 with an amateur fight against fellow YouTuber Deji Olatunji, winning in the fifth round via TKO. His professional career has included three victories against YouTuber AnEsonGib, former NBA player Nate Robinson and former UFC fighter Ben Askren.
Now he's set for an Aug. 28 fight with Tyron Woodley, the former UFC welterweight champion who racked up seven KO/TKO victories in his pro MMA career. He's a dangerous puncher and will represent a very serious threat in the ring.
Jake Paul has clearly worked hard in the gym with actual boxing training and was able to defeat the much smaller, untrained Robinson and a clearly out-of-shape Askren, who was never a strong boxer in his MMA career.
Jake Paul claimed the Askren fight generated $75 million on approximately 1.5 million PPV buys.
---
Who Would Be Favored In Paul vs. Paul?
If Jake Paul and Logan Paul do eventually book a brother vs. brother fight, there's little doubt who would be favored on the opening line according to the head of DraftKings Sportsbook, Johnny Avello.
"Jake's the favorite," Avello said. "How much of a favorite do you make him? I don't know. You've got to be careful not to make him too high because they're brothers. They're not gonna go out and try to kill each other. I'm sure they'd try hard to win, but you'd have to be a little careful. I'm just telling you now, Jake's the favorite."
Avello, who ran the Wynn Sportsbook for 13 years before joining DraftKings in 2018, compared Jake Paul's 3-0 professional record to Logan Paul's 0-1. He didn't make much of Jake Paul's first two fights against a fellow YouTube star and former NBA player Nate Robinson, but the third win over Askren stood out.
"That last fight was pretty impressive," Avello said. "Askren had a good record in MMA and he thought maybe he could hold his own out there, but he got destroyed in the first round. … Nate Robinson wasn't really a fighter. He was a guy that maybe thought he could fight, but he got put in his place."
---
Is This The Future of Boxing Betting?
One thing everyone can agree on is that betting interest in boxing has declined in recent years due in large part to a lack of big names and star fighters. Manny Pacquiao and Mayweather were huge draws through the mid-2010s, but they're now in their 40s, and few if any headliners have stepped up to fill the void.
Enter Jake and Logan Paul. The brothers carried a massive following on social media before entering the boxing realm, raising immediate, inherent interest from their fans and many who would like to see them get knocked out in the ring.
The Jake Paul-Ben Askren fight was the most-bet event of the day at both DraftKings and PointsBet, surpassing the total handle for a UFC event the same night and stacking up favorably to some of the bigger fights PointsBet has booked.
"The interest was immense," Croucher said. "It was extremely popular. Lot of attention, lot of people betting on it. In terms of how it compares to the big UFC fights, it was pretty favorable in terms of our handles. It wasn't one of our top-five ever for UFC or boxing, but pretty much the next tier down. It was our biggest boxing event of the year by far and really compared against some of the UFC events."
Fans & Haters Make For Built-In Audience
There's clearly an appetite for these types of fights. The Paul brothers bring a cult-like crowd of love-them-or-hate-them followers and clearly connect with their audience.
They've certainly brought new, mostly younger fans to the sport and the interest is still there from the diehards, especially with a name like Mayweather involved. There's also the curiosity factor – certain bettors may not be big into boxing or the Paul brothers, but the simplistic billing of a snot-nosed YouTuber biting off more than he can chew against a real boxer almost sells itself.
.@jakepaul has stopped Ben Askren in the FIRST ROUND!

Did you agree with the stoppage?#TrillerFightClub pic.twitter.com/GqbsSlnuxA

— FITE (@FiteTV) April 18, 2021
The difference between Jake and Logan Paul and other celebrity boxing matches is that the Pauls actually seem to take their training seriously and have been at it for a few years now. That's probably the most important thing for the future of boxing regarding this new, popular genre. Big names and goofy characters are great, but bettors and boxing fans still want serious action.
"There's a market for this and people want to see celebrities fight," Avello said. "There could certainly be a market for this long term. But everybody wants to see a good fight. It's one thing to watch celebrities fight and it's not a good event. It's another thing to watch two guys get out there with some skills and fight."
That's certainly a big part of the appeal for the Logan Paul-Mayweather fight. This is the first time either brother will be fighting a trained boxer, much less a boxer viewed by some as the greatest of all time.
Next Moves Are Critical
If the Paul brothers continue to go down this road, picking the right opponents to sustain interest will be critical. The general consensus seems to be the two of them alone can't sustain serious interest in the sport at this time without legitimate, big-name opponents.
Logan Paul Taking Floyd Mayweather's 'Kill You' Threat Seriously, Adding 24/7 Securityhttps://t.co/YTB5TaUmC5

— TMZ (@TMZ) May 11, 2021
In the meantime, the Paul brothers have undoubtedly injected new life into a sport in need of a renewal. They likely won't be able to sustain it on their own. But love them or hate them, Jake and Logan Paul have clearly presented a unique path for promoters to start thinking outside the box in creating exciting, legitimate fights that the general betting public are anxious to see.
"I love the game. Always have," Avello said. "I'm looking forward to the day for the resurgence of boxing. With that being said, it's still around and holding on and guys like (the Paul brothers) certainly help. Will it ever be what it was one day? I don't know, but as long as the guys keep looking for talent then hopefully we will get back to those days."
About the Author

Handicapper Dan Kilbridge writes about college football, MLB and other sports for Bookies.com after spending three years covering Tiger Woods' comeback and the PGA for Golfweek.
Our trusted sports betting partners bring you safe and fun playing experiences