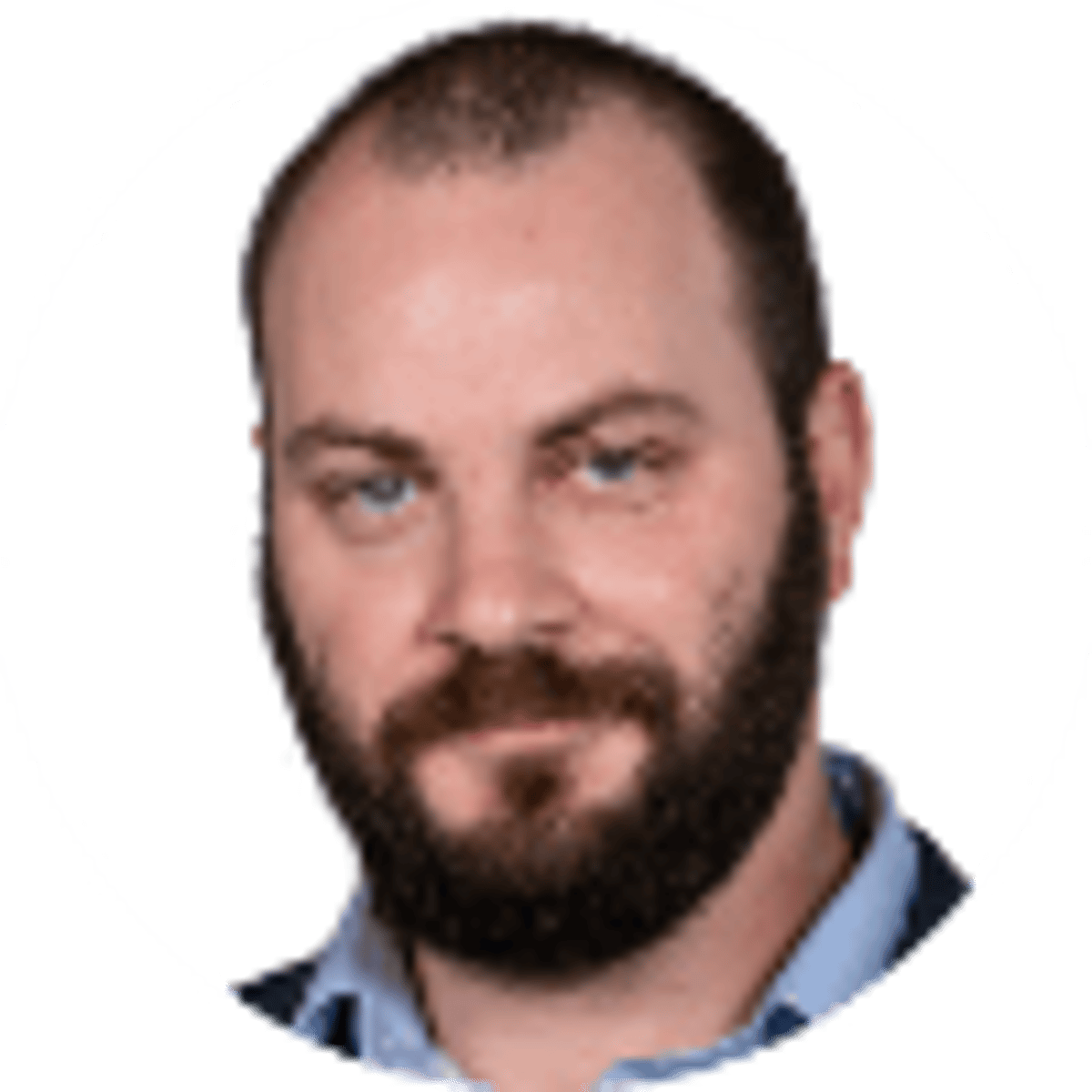 By Dan Kilbridge | | 10 mins
Big 12 Football Odds & Betting Tips: Oklahoma State On Top After Clinching Title Game Spot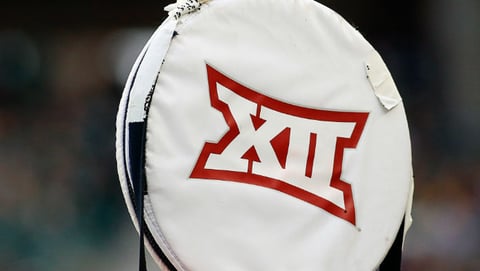 72
PLAYERS REDEEMED TODAY!
The Big 12 tables have turned entering the final week of the regular season, with Oklahoma State now favored for the first time this season to take the conference.
The Cowboys' odds improved from +200 to -145 after a dominant 23-0 win over Texas Tech clinched an appearance in the Big 12 Championship Game. Oklahoma, which has been favored every week up to this point, looked uninspiring again in a 28-21 win over Iowa State and slid to +280. The two in-state rivals will play this week with a title game appearance on the line.
Baylor (+380) kept its chances alive with a win over Kansas State. If Oklahoma State beats Oklahoma and Baylor beats Texas Tech, Oklahoma State and Baylor would play in the conference title game. If Oklahoma beats Oklahoma State, the Sooners would head to the title game for a rematch with the Cowboys regardless of the Baylor result.
Oklahoma State is a 3.5-point favorite over Oklahoma for the Week 13 game.
Let's take a closer look at what college football betting fans should know about wagering on Big 12 games at sportsbooks and betting sites.
Check out our other Power 5 conference betting guides: SEC | ACC | Big Ten | Pac-12
Big 12 Football Odds 2021
To check out the latest odds or make a wager, go to our College Football Futures page. All odds in table above from DraftKings , and current as of publication. Check out our DraftKings sportsbook review.
How to Bet on Big 12 Football
Like every conference, the Big 12 has certain characteristics that set it apart, and bettors need to take into account when considering weekend wagers. Here are five tips to keep in mind when planning a wager on your sports betting app:
1. Quality Coaches
The first thing to realize about Big 12 football is that a lot of high-quality coaches are part of the conference. There simply aren't many bad coaches in this conference. The other major conferences have more coaches who struggle to produce results.
The Big 12 isn't as weak, and that's not only because it has only 10 teams compared to 14 for the Big Ten or ACC. There's a lot of quality coaching in this conference, which usually leads to teams being well-prepared.
2. Plenty Of Points, Big Totals
There are plenty of points to go around in the Big 12 as defense tends to be optional, something to keep in mind for over/under betting and when shopping for college football lines. In 2018, for instance, the Oklahoma Sooners led the nation in points (48.4 per game) while three other teams finished in the Top 12 of the country in total offense. However, in recent years we've seen a shift with strong defensive showings from teams like Iowa State, West Virginia and TCU.
There are still a lot of teams with good offensive systems like Oklahoma, Oklahoma State, Iowa State and Texas. They find quarterbacks that fit their needs, coach them up, and unleash real havoc on opposing defenses.
If you see a lot of high totals in this conference, you know why. There are plenty of shootouts on a weekly basis. But the defensive uprising in recent years means one would be wise to strongly consider the under on occasion.
3. TCU Tends To Have A Defense
It's rare that you can trust a defense in this conference but TCU is the one team that tends to have the quality players on that side of the ball. In the past, Texas and Oklahoma would be in the conversation too, as both teams used to be a breeding ground of future defensive stars in the NFL.
4. It's Been A Texas & Oklahoma Conference
Let's face it: This is a Texas and Oklahoma conference until they make the move to the SEC. It wasn't always like this, when the Longhorns were struggling and Baylor and TCU were on the rise, but it is back to that reality again. Texas has assembled talent and depth, while Oklahoma is a top dog each year.
Both of these schools have way more resources than anyone else – especially Texas. It recruits the best talent and finds the best coaches. Whether it makes the most of it in a given year is a topic of conversation, but it has the resources to acquire what and who it wants.
5. Big Mid-Tier In The Conference
One thing to keep in mind is this conference tends to have more depth than you might think. That's because Big 12 country is mostly in Texas, which is one of the most football-rich states in the nation. Sure, Texas and Oklahoma will get the top recruits but there are plenty of quality assets to go around.
Teams such as Oklahoma State, Baylor, TCU and Texas Tech will come in and find quarterbacks who fall just short of the big boys. Sometimes they'll even compete with them or pull over transfers.
That tends to lead to a conference where Oklahoma and Texas are the teams to beat, but they're followed by a big second tier of teams. The aforementioned schools along with West Virginia and Iowa State tend to be close each year. For example, in 2020, there were six schools who registered six wins or more; that's pretty good for a conference with just 10 teams.
If you're betting this conference, just know that any one of those teams can put together a Top 10-type of season or sting Texas or Oklahoma on a given week, something to keep in mind for both your point-spread betting and moneyline betting.
---
Big 12 Football Championship Betting
The Big 12 has a conference championship game, as do the other power conferences, but the Big 12 does something different relative to those other conferences. The other conferences have two divisions and put the champions of the divisions against each other.
As of the 2021 season, the Big 12 has no divisions and puts the top two regular season finishers against each other. If you finish second in the Big 12 regular season standings, you make the title game.
You can bet on the Big 12 Championship Game if you live in one of the states that has legalized sports betting. For example, Big 12 states like Iowa and West Virginia permit sports betting.
Recent Big 12 Football Championship Game Results
| Year | Winner | Loser | Score | Line | O/U |
| --- | --- | --- | --- | --- | --- |
| 2020 | Oklahama | Iowa State | 27-21 | OKL -6 | 59 |
| 2019 | Oklahoma | Baylor | 30-23 | OKL -8.5 | 66 |
| 2018 | Oklahoma | TCU | 41-39 | OKL -7.5 | 64 |
| 2017 | Oklahoma | TCU | 39-27 | OKL -9.5 | 79 |
Big 12 Football Championship Game FAQs
When is the 2021 Big 12 Championship Game?
The 2021 Big 12 Championship is Dec. 4, 2021.
Where is the 2021 Big 12 Championship?
The 2021 Big 12 Championship is in Arlington, Texas, at AT&T Stadium, the home of the Dallas Cowboys.
Can I bet on the Big 12 Championship Game?
Yes, if you live in a state with legal sports betting.
Where can I watch the Big 12 Football Championship?
You can watch the Big 12 Football Championship on ABC or ESPN. One of the two outlets will broadcast this year's game, depending on where you live.
What is the last Big 12 football team to win the national title?
The last Big 12 team to win the national title was Texas in 2005. The Longhorns defeated USC in a classic 2006 Rose Bowl to win the national title for the 2005 college football season.
Who is the favorite to win the Big 12?
The favorite to win the Big 12 is Oklahoma State with odds of -145.
About the Author

Handicapper Dan Kilbridge writes about college football, MLB and other sports for Bookies.com after spending three years covering Tiger Woods' comeback and the PGA for Golfweek.