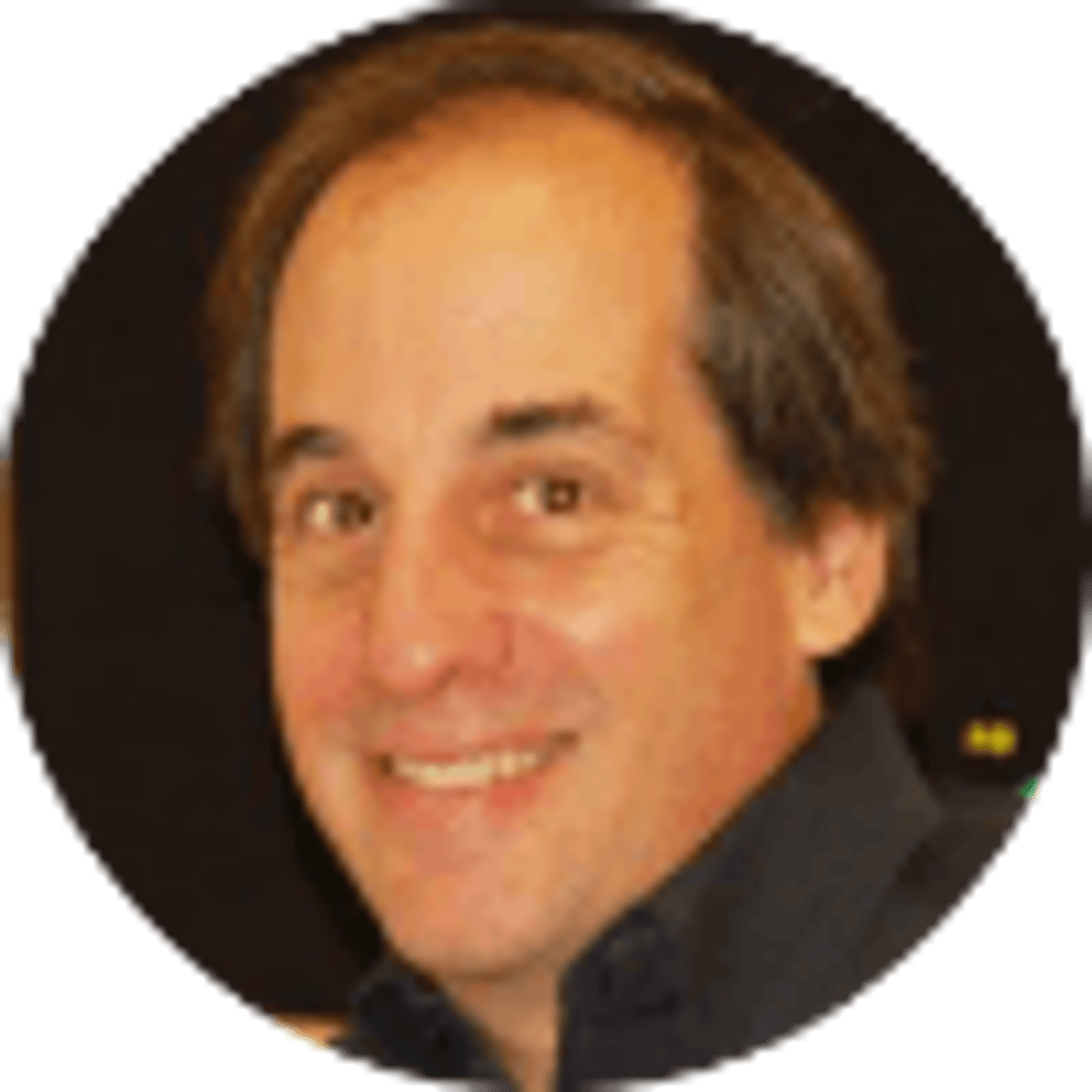 By Chet Fussman | | 7 mins
Best Sports Stats Sites for Bettors
41
PLAYERS REDEEMED TODAY!
As sports betting continues to gain favor across the U.S., so does the need for analytical and statistical sports wagering data. So, it's no surprise to see dozens of sites providing large volumes of sports betting trends, historical wagering data and predictions driven by analytical tools, algorithms and computer simulations.
But which data is the most useful in helping sports bettors make educated wagering decisions? Ultimately, that's up to each bettor to decide. What is not debatable is this: The more accurate and insightful tools sports bettors have at their disposal, the easier it is to make winning decisions.
Sports bettors must win 52.4% of their wagers to profit (assuming all bets are identical amounts). It's not easy task, but bettors now have more resources and tools than ever before to achieve that goal.
What are the Best Sports Stats Websites?
Our recommendations for top sports stats websites are below. While some sites may be more useful to you than others, it's important to understand that one size doesn't fit all.
Football is the most popular wagering sport in the U.S., and several top sites are dedicated solely to football analytics, statistics and money movement trends in NFL and college games. But that info is not as valuable to bettors who prefer wagering on other sports, such as baseball, basketball, golf and tennis.
Some sports gambling websites provide statistics, betting tools and odds for free. Others charge for access to predictions, proprietary databases and analytical tools. Many sites provide a combination of the two, depending on the information bettors choose to access.
Bookies.com
Whether an experienced sports bettor or new to sports wagering, Bookies.com is filled with free valuable wagering data and resources for betting on several different sports. In fact, Bookies.com even tracked real-time US presidential odds and daily swing-state developments for the recent 2020 election (political betting was available outside the U.S.).
Sports data available includes point spread and over-under trends for every team; a real-time odds matrix that tracks significant money moves for specific games and teams; a continually updated page of odds boosts from all of the top regulated online sportsbooks in the U.S.; selections and advice from its betting experts; odds tools to calculate potential winnings; up-to-date betting news and weekly sports wagering podcasts.
With BookiesEdge premium content, the site's handicappers release their selections with an unmatched level of transparency. The site tracks, shares and posts the records of its handicappers after every selection, allowing bettors to monitor their selections pick-by-pick.
FiveThirtyEight.com
The popular site founded by Nate Silver provides free content and utilizes advanced analytics, statistics and metrics to help forecast events in politics, economics, popular culture and sports.
Its sports category calculates implied percentages of victory for games in the NFL, NBA and other major sports leagues, based on thousands of computer simulations. NFL projected season record and playoff chances are posted every week and the methodology drills down to include percentages for teams to receive a first-round playoff bye or to win the Super Bowl.
FiveThirtyEight's ELO ratings are a form of power rankings that evaluates teams and players in multiple sports based on head-to-head results. Its content uncovers interesting and insightful angles. For example, midway through the 2020 NFL season, the Saints' Drew Brees received the highest quarterback ELO rating in the league, despite being on pace to throw the second-shortest average pass (5.8 yards) in the NFL since the league began keeping those stats in 2006.
ProFootballFocus.com
PFF is a football-specific site that analyzes each player in every NFL game and compiles player rankings which can be helpful in NFL betting, fantasy football and the NFL Draft. Despite its pro football moniker, it also offers a significant amount of college football data useful for those who like to bet on NCAA football. Much of the content is free. Its elite content is available through subscription options.
PFF assigns a grade to every NFL player in each game and its betting dashboard features data-driven projections, cover probabilities and betting values for spread, moneyline, total wagers and prop bets. Its content can be especially valuable for daily fantasy players, providing weekly matchup charts, grades for available free agents and waiver wire targets.
The site is not only popular with football fans — PFF says it works with all 32 NFL teams and 80-plus college teams to provide more efficient scouting information.
SportsInsights.com
SportsInsights provides advanced data that allows players to build their own betting system. The site provides access to betting odds in more than 50 sportsbooks through computer browser or free smartphone app, and helps identify public betting trends where the sharp betting action is.
The site also offers betting selections for subscribers based on proprietary betting trends data designed to find and exploit market inefficiencies. Subscribers can receive bet signal alerts by text message, email or mobile app.
---
RELATED: KenPom vs Sagarin: Do Advanced College Basketball Metrics Really Work?
---
What Makes a Good Sports Stats Website?
Sports bettors have different wagering preferences and needs, but the most successful sports stats websites include several of the following:
Statistical analysis and data: The top sites offer large amounts of data that is easy to read and filter through. That includes historical betting trends, power rankings and statistical projections based on deep databases in the sports you are most interested in wagering on.
Matchup information: How do specific teams and players match up against one another? How have teams from one conference fared against teams from another? Who has the advantage when the NBA's leading 3-point shooting team faces the league's top 3-point defense? The answers can identify strong betting opportunities.
Transparency of wagering selections: Any handicapper can boast of a season-long winning percentage of 60%-plus. Verifying that performance is another matter. Go with the sites that allow you to easily monitor their betting selections. Handicappers should not only show their records, but their work. A selection is only worth a wager if you agree with the handicapper's reasoning and the data supporting it.
Odds tracking: Shopping for the best betting odds is one of the keys to handicapping success. Point spread differences of as little as a half-point often separate winning and losing sports bets. You want access to the most-up-to-date betting lines at the largest selection of sportsbooks. And you want sites that will alert you to where the bulk of the public money is flowing.
Prop bets: The betting lines for proposition bets are often not as efficient as point spread and moneyline odds, creating valuable opportunities. Though some prop bets may be more juiced in favor of the sportsbooks, this is where a deep database of player and team stats can help provide potential value and profits.
Fantasy sports: If you're more of a daily fantasy sports player than a sports bettor, several sites provide metrics and stats specifically designed for fantasy use. Applying matchup statistics and analytics helps fantasy players make more informed decisions of who to start, sit, draft and trade.
What is Sports Betting Analytics?
Sports betting analytics are detailed statistical analysis that allow bettors to more easily assess wagering lines and odds and predict outcomes.
Analytics are valuable in any industry, helping resolve logistical issues and providing the data to make smarter, fact-based decisions on items from inventory management to financial market movements. In sports gambling, analytics help predict the outcome of games by combining technology with the most relevant and advanced statistical information. Many professional sports bettors rely almost exclusively on analytics to guide their wagering decisions.
Sports betting will always include some form of human judgment. But studying and developing analytics and algorithms gives sports bettors their best chance at wagering success.
The Effects of Data Analytics on Sports Betting
Sportsbooks utilize the most advanced player and team data and analytics when creating betting lines. So should you.
Gone are the days when the subjective opinions of the most influential Las Vegas oddsmakers determined opening betting lines. Data analytics now drives those decisions, with every sportsbook quick to adjust the lines after the public weighs in with their betting dollars.
---
READ MORE: How Sportsbooks Create Odds
---
The increase in use of data analytics means betting lines and in-game wagering algorithms will continue to become more efficient. But that doesn't preclude bettors from winning. Some betting lines, props and futures bets can still be exploited and winning betting strategies can still be developed.
To be successful over the long run, those winning betting decisions will be driven by the most useful data and analytics. The information is out there and available. Using it provides the best chance to execute winning wagers and potentially be a profitable sports bettor.
About the Author

Chet Fussman, a former horse racing writer and longtime sports editor of the Florida Times-Union in Jacksonville, is a poker and blackjack player and frequent sports bettor.