NBA Betting Tips: Should You Back Teams with Zero Days Rest?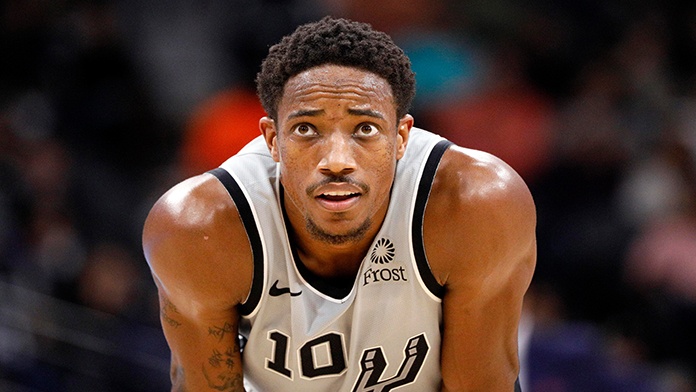 At a time when basketball is being played at its fastest pace in decades by the most athletic people the world has ever seen, ironically it's rest that is becoming one of the league's largest talking points and something key to consider in NBA betting.
Consider the number of players in the NBA who have averaged 35.0 or more minutes per game in recent years. That's, for example, 9 minutes in the first quarter, 7 more in the second, 9 more in the third quarter and 10 in the final period. That's clearly a significant player who adds significant value to a team.
Looking back at data from the last 10 seasons, here are the number of players who have topped the 35-minute per game mark:
2009-10: 42
2010-11: 40
2011-12: 27
2012-13: 29
2013-14: 33
2014-15: 15
2015-16: 20
2016-17: 16
2017-18: 14
2018-19: 7
DeMar DeRozan currently leads the league in minutes per game, at 36.9. In 2010, he would have been ranked 22nd in minutes per game.
Why NBA Teams Rest Players More
There are a host of reasons why players simply aren't playing as many minutes.
Benches are deeper as the talent pool across the league has improved; players are being paid more than ever before and thus are more valuable investments that need proper rest and care; the playoffs matter, and teams such as the Spurs and Warriors are proving that rest during the regular season pays dividends by season's end.
In regards to the last note, the NBA has attempted to combat teams resting their players. In 2017 Adam Silver and the league passed a rule that could have teams fined up to $100,000 for resting healthy players.
The league has also moved up the start date of the NBA regular season (and cut preseason games from eight to five) to eliminate teams playing four games in five nights and lessening the number of back-to-backs a team plays.
How to Bet NBA Teams on Zero Days Rest
And that's where we see our trend. In the past, the second leg of a back-to-back was a nightmare. And for obvious reasons. We can only imagine, but playing in an NBA basketball game seems tiring. Playing in another one 24 hours later probably lessens your ability to run and jump as well as the opposing team.
The numbers support that. Here's a look at how teams playing on zero days rest have fared both in point spread betting and straight-up moneyline betting.
| Year | ATS Record | SU Record |
| --- | --- | --- |
| 2013-14 | 285-295 | 245-339 |
| 2014-15 | 305-282 | 278-321 |
| 2015-16 | 281-271 | 248-306 |
| 2016-17 | 248-253 | 215-296 |
| 2017-18 | 218-221 | 200-251 |
While you can see how the total number of zero days' rest games have been played each season (584 in 2014; 451 last season), teams are now showing signs of being better prepared for handling the second legs of these back-to-backs.
Whether it's resting players on that first leg or simply stretching the bench deeper, we've seen a trend hit early in the 2018 season.
NBA Betting Tips for Back-to-Backs
In the last five seasons the best win percentage teams had on zero days rest was 46.4% in 2015. And while 2015 and 2016 saw teams on no days rest post winning records against the spread, 2019 is on pace to blow that number out of the water.
Perhaps oddsmakers will adjust, but this early in the season it's clear that well-rested teams are adjusting better to playing on zero days rest. It's the new trend in the league, and it's also a trend that could yield wins at the sportsbook.
So when you see a team playing on no days rest, and assume that oddsmakers have taken this into account with the spread and moneyline, don't just write them off. They're faring better than they have the last five seasons.
• • •