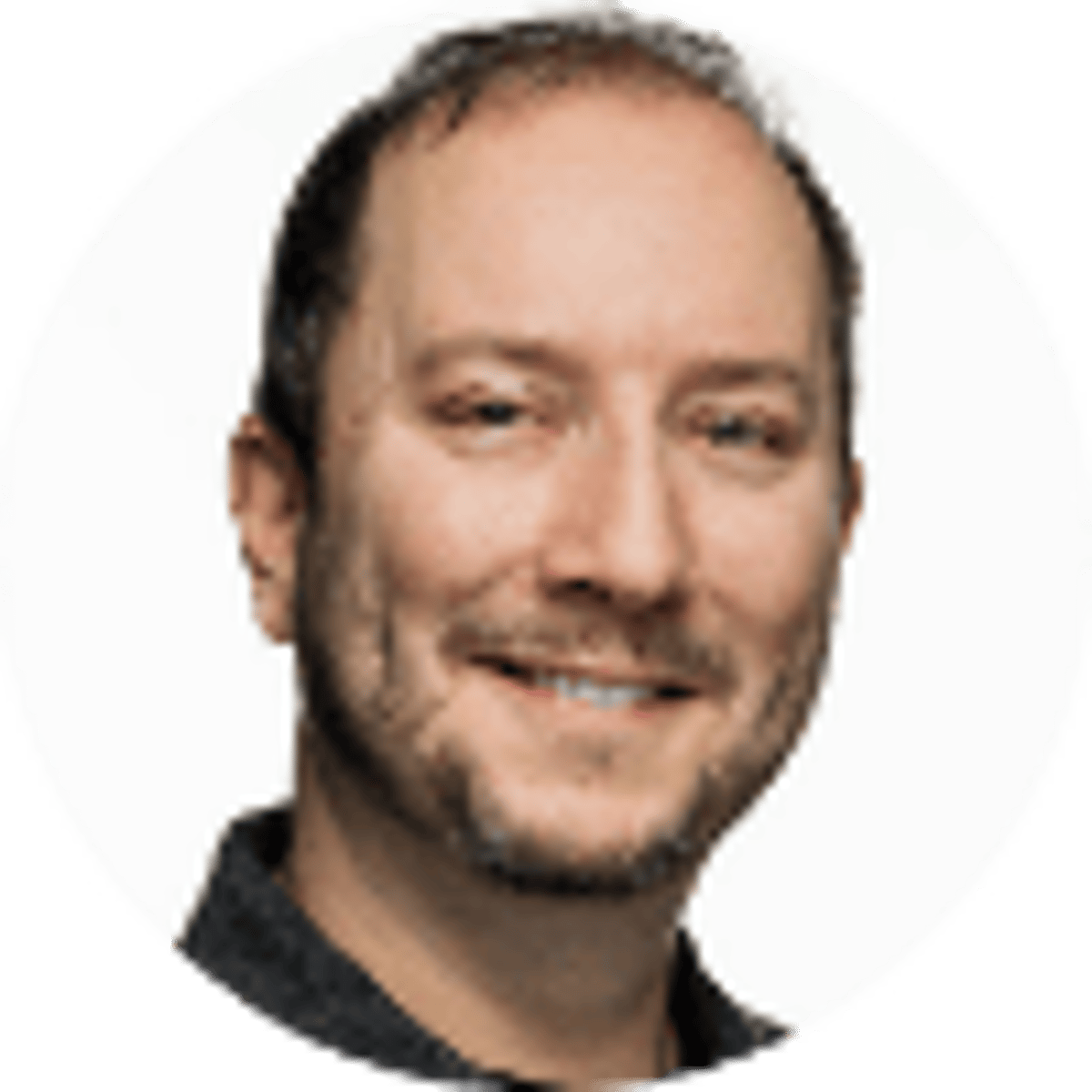 By Adam Thompson | | 12 mins
Teaser Sports Betting 2022 - What is a Teaser Bet?
A teaser bet allows you to move the point spread on football or basketball teams when combining multiple selections for a single wager. Teaser bets are similar to parlays, but the ability to move the line makes life a lot easier for the bettor. For that reason, teasers are very popular among NFL, NBA, college football and college basketball fans. All the leading online sportsbooks offer teaser bets, but they have different teaser payouts.
This guide explains what teasers are, how they work, when to use them and how to maximize the opportunity they provide. You will learn the pros and cons of betting teasers, what happens in a push and the most common football teasers and basketball teasers.
Contents:
What is a teaser bet?
How to place a teaser bet
How a teaser bet works
Teaser Bet examples
Common football teasers and basketball teasers
When to use a teaser bet
Advantages of teaser bets
Drawbacks to teaser bets
Tie or push when you bet teasers
What Is A Teaser Bet?
A teaser bet involves rolling multiple selections into a single wager. Each selection must prove correct for your bet to pay off. If one selection lets you down, the entire bet crashes and burns. In that regard, a teaser bet is similar to a parlay.
However, teaser betting is safer than parlay betting because you move each line in your favor. You essentially get extra points on your side of the bet, which drastically improves your chances of success. For example, if you like the Tampa Bay Buccaneers to cover the official -9.5 spread, you can add Tampa Bay -3.5 to your teaser to increase your chances of victory.
The catch is that your potential profit on a teaser is smaller than on a parlay. Yet it is still possible to earn large teaser payouts from a relatively small stake, which is why teasers are so popular.
How to Place a Teaser Bet?
You can start by deciding how many selections you would like to include in your teaser bet. A two-team teaser is very common, but some sportsbooks offer teaser bets featuring 10 or more teams. You will then need to find some teams that you expect to perform well in their upcoming games.
When you find a team that you want to include in your teaser bet, click on the point spread odds next to that team. The selection will then be added to your bet slip. Repeat the process to add multiple selections to your bet slip. You should then see a section of the bet slip that reads "Teasers." Click on that.
You will then be able to choose the number of points by which you would like to move the betting line in your favor. The most common football teasers involve moving the spread on each selection 6, 6.5 or 7 points in your favor, while the most common basketball teasers involve moving the spread on each selection 4, 4.5 or 5 points in your favor, but many modern sportsbooks now provide various alternative options. The further you move the lines in your favor, the smaller the potential profit becomes.
The bet slip will present you with the combined odds for your teaser. You can then type in the amount you would like to wager, and the slip will automatically inform you of the potential amount you stand to win if all of your selections pay off. Click to confirm your bet. Remember that some sportsbooks impose a maximum bet limit, such as teaser bets worth $1,000.
How Does A Teaser Bet Work?
Teasers deal with altering point spreads, so football and basketball are the two main sports used in teaser bets. Teasers can be played at most of the top online sportsbooks for NFL, NBA, NCAA Football and NCAA Basketball.
NFL Teaser Picks Examples
Learning teasers is easier when shown than explained, so here's an NFL betting example. Let's say it's Week 1 of the season, and there are three games you've pinpointed, each with sportsbook odds at the standard -110:
Dallas Cowboys (+10) at Tampa Bay Buccaneers (-10)
Green Bay Packers (-4) at New Orleans Saints (+4)
Cleveland Browns (+6.5) at Kansas City Chiefs (-6.5)
Let's say you like the underdogs in each game. A three-team, six-point NFL teaser on the underdogs would change the point spreads to:
Houston Texans (+16) at Kansas City Chiefs
Pittsburgh Steelers at New York Giants (+10)
New York Jets (+12.5) at Buffalo Bills
On a six-point teaser, backing the original favorites would change the lines to this:
Houston Texans at Kansas City Chiefs (-4)
Pittsburgh Steelers (+2) at New York Giants
New York Jets at Buffalo Bills (-0.5)
A bettor doesn't have to pick only favorites or underdogs on teaser bets. They can mix it up, with the only rule in this instance that each line moves six points in the sports bettor's favor.
Caesars

Up to $1,250 on Caesars + WATCH & BET on Select NFL Games on the app
Promo Code: BOOKIESFULL

Bet Now
What are the Most Common Teaser Bets?
NFL teasers are typically available at 6, 6.5 or 7 points. For a basketball teaser, lines are moved 4, 4.5 or 5 points.
4 point teaser: If you like the Chicago Bulls +5.5 on a point spread, you can get Chicago +9.5 on your teaser.
4.5 point teaser: If you think the LA Lakers (-3.5) will cover, you can get the Lakers +1.
5 point teaser: If you want to push it further, you could get the Lakers +1.5 by going for a 5-point teaser.
6 point teaser: This allows you to move the spread 6 points in your favor. For example, if you like the Packers -2.5, a 6-point teaser allows you to take the Packers +3.5, meaning your selection pays off if they win the game or lose by up to 2 points.
6.5 point teaser: In this case, you could push it to Green Bay +4, but your payout would be slightly smaller.
7 point teaser: This allows you to move the spread 7 points in your favor - for example, turning Washington -1 to Washington +6, Arizona -3 to Arizona +4, and Chicago +9 to Chicago +16.
When to Use a Teaser Bet?
There are certain times when teasers can provide a positive expected value if you apply basic betting strategy. Teasers that involve moving the line on 1-.5-point, 2-point and 2.5-point underdogs are often worthwhile, as are football teasers where you move the line on a 7.5-point underdog, an 8-point underdog or an 8.5-point underdog. In each case, it is advisable to move the line by 6 points. Stanford Wong laid out this approach in his 2001 book, Sharp Sports Betting, and it still holds true to this day. The caveat is that the teaser odds must be right.
Is a Teaser a Good Bet?
A teaser is a really good bet in certain situations. As described above, teasing an underdog from +1.5 to +7.5, +2 to +8 or +2.5 to +8.5 often provides a positive expected value and is also advisable to tease favorites from -7.5 to -1.5, from -8 to -2 or from -8.5 to -2.5 on football teasers. A teaser can also be a great option if you want to have some fun and try to make a large profit from a small stake. You can add a load of teams to your teaser and stand a better chance of success than if you place a parlay.
Payouts From Teaser Bets
A three-team parlay, regardless of side, will pay roughly +600 (6/1) with a winning wager (at -110 odds). A three-team teaser payout, however, is a different story. That's because the updated spreads have greatly improved your sides of hitting. Sportsbooks differ in payout, but there is a standard payout for teaser betting based on number of teams in the teaser and the number of points used.
| Football | 2 teams | 3 teams | 4 teams |
| --- | --- | --- | --- |
| 6 Points | -110 (10/11) | +180 (9/5) | +300 (3/1) |
| 6.5 Points | -120 (5/6) | +160 (8/5) | +250 (5/2) |
| 7 Points | -130 (10/13) | +140 (7/5) | +200 (2/1) |
The more teams you use in your teaser, the higher the odds get. A seven-game bet using six-point teasers, for example, pushes the odds to +1000 or 10/1.
| Basketball | 2 teams | 3 teams | 4 teams |
| --- | --- | --- | --- |
| 4 Points | +100 (1/1) | +180 (9/5) | +300 (3/1) |
| 4.5 Points | -110 (10/11) | +160 (8/5) | +250 (5/2) |
| 5 Points | -120 (5/6) | +150 (3/2) | +200 (2/1) |
Teasers Bets at Online Betting Sites
The vast majority of online betting sites offer teaser bets. However, they all offer different payouts. For example, one sportsbook might be best for a two-team teaser, whereas another might offer the best cumulative odds on a five-team teaser. For that reason, it can make sense to sign up for accounts with multiple online sportsbooks.
When Does A Teaser Bet Make The Most Sense?
Football is king of teaser bets, and there is evidence to support the practice can be very successful especially when the original spread is at a certain number.
NFL Teaser
In NFL games over the last decade, 15% ended in a three-point margin, and a whopping 35% were decided by seven points or less. If you like the Jets at +2.5 but can get them at +8.5, that's a major boost to your chances. It's critical to push through the key numbers to make the most of your teaser wagers. If you don't, you're limiting the effectiveness. The most-common margins of victory in the NFL over the last two decades are, in order, 3, 7, 10, 4, 6, 14 and 1.
NBA Teaser
When betting on NBA games, there is a lot to consider, from officials to motivation, and late free throws that can turn even well-reasoned picks into losers.
But like the NFL, the NBA has certain thresholds that can push good picks against the spread into great ones. In 2018-19, only three teams had an average scoring margin higher than +4.6 (the Bucks at +8.9, Raptors at +5.9 and Warriors at +5.8). Only five had a scoring margin worse than -3.0. The average margin of victory is close to nine points per game.
For football and basketball, if your own research gives one team the edge but perhaps not enough to place a wager on the posted point spread, adding points to the side can turn a good bet into a great bet. That's especially true if you're leapfrogging some of the key numbers in each sport.
Be sure to bookmark Bookies.com for advice on how to bet, where to bet and what to bet from Bookies' All-Star team of veteran gamblers and sports betting experts who know exactly what makes for a quality betting experience.
Get your sports betting experience started with Bookies.com, which offers reviews of and odds from fully licensed and legal bookies that have proven to be trusted and reliable. Once signed up, bettors can continue to return for expert betting picks and guides, as well as all the latest and breaking sports
Advantages Of Teaser Bets
The obvious advantage of playing teasers is it clearly adds to your probability of hitting your individual bets. If you're really liking the Packers, Patriots and Eagles as a parlay bet and can add six points to the point spread in their favor, what's not to like?
Like parlay betting, teaser betting offer one play at plus odds, keeping the cost low with bigger payout potential.
Speaking of odds, comparing them at the sportsbooks can provide a huge boost. Some online sportsbooks will offer two-team, six-point teasers at +100, offering a major boost to profitability potential. Others may post the same bet at -120, limiting any bankroll boost and making it much harder for a sports bettor to make gains in the long term.
For those looking to have fun, betting teasers is indeed fun. It may be harder to win big, but you can still win. They can be especially effective in games you really want to include but are hard to predict. You'll be glad you did when the teaser hits in a game you would have lost at the original line.
Drawbacks To Teaser Bets
If you're seeking the big payout, parlays are better than teasers. Also, the house edge increases with each team added to a teaser and is well higher than the typical spread bed.
On a standard one-game bet at -110 odds, the house has an edge of 4.5%. On a six-point teaser with three games, the house edge is more than 20%. For five teams, it rises to nearly 35%. While a six-team parlay may pay out at better than +4000 (40/1), a six-team teaser may be closer to +600 (6/1).
For football specifically, studies have shown that adding seven points hasn't been worth it, actually offering a negative return of investment in the long run.
There is also the notion that NFL teaser bets are modestly useful if you're confident as to which team is going to win. The team that covers the spread wins the game roughly 80% of the time. Another good rule of thumb is to never tease from -3 to +3 or vice versa. With roughly 90% of games decided by three points or more, you're not getting much value by pushing the line in this way.
CHECK OUT: The Importance of Bankroll Management in Sports Betting
Teaser Bet Tie Or Push
If you make a wager against the spread of an NFL game and the final score hits exactly on the spread, the bet is a push, and you get the initial wager back.
For teasers, that may not be the case. Mobile betting apps handle these types of picks differently, and some books handle it different than others.
In most cases, a push on one leg will alter, but not eliminate, your teaser bet. If you have a four-team teaser, it will drop the push and turn your bet into a three-teamer. That alters the teaser odds as well. But be aware, some bookmakers treat a push is as a loss. Be sure you know how your sportsbook handles teasers before laying down your hard-earned bankroll.
About the Author
NFL writer and expert Adam Thompson joined Bookies.com in 2019 after a successful run as senior handicapper for SportsLine and CBSSports.com. He's long been estabilshed as one of the nation's premier NFL and MLB handicappers, and his horse racing and PGA picks have produced major winners over the last 12 months.