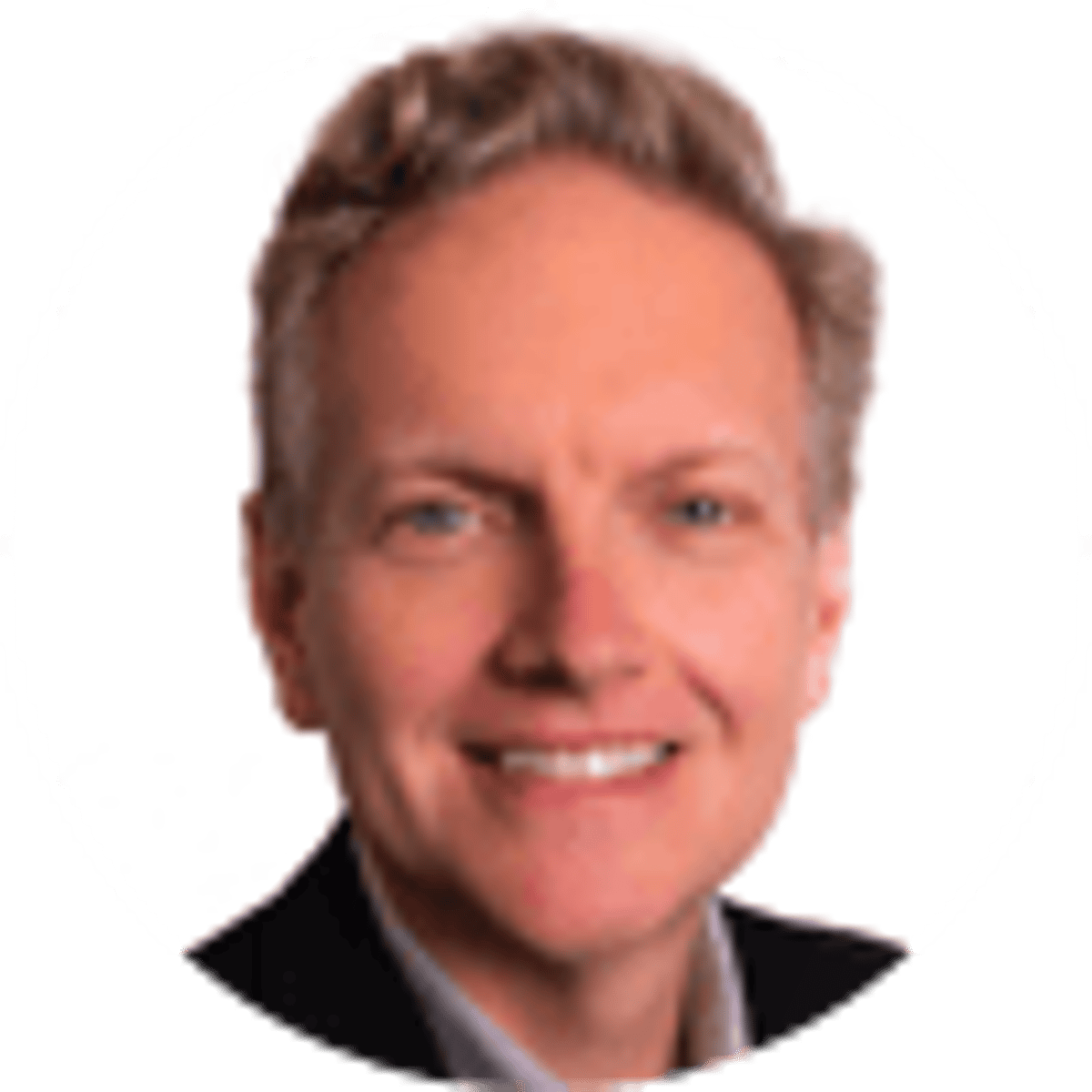 By Brant James | | 10 mins
What Impact Will MLB Sign-Stealing Scandal Have On Betting?
54
PLAYERS REDEEMED TODAY!
Major League Baseball has an integrity problem. The sign-stealing scandal involving the Houston Astros and Boston Red Sox was a breach of trust with fans, sponsors, sportsbooks and bettors. Regaining it is critical to the future of baseball — and sports betting.
A league that demonized gambling for a century might be forced to change its culture to make it pure enough for sports bettors. Sports betting, said Yaniv Sherman, head of commercial development for 888 Holdings, could make baseball act — especially if the league expects to receive a so-called "integrity fee" for its data.
"Going forward, if this happens again, then there will be a hard discussion between the leagues — and again, it's not just sports betting. No one, no blue-chip sponsor would want his brand affiliated with a league that allows these things to happen," Sherman told Bookies.com. "And operators will be the first to react. We don't have to use the data and you don't have to offer these events.
"Major operators in the world, including ourselves, are removing some events from our live event calendar because they're sort of like lower-level tennis matches or some marginal competition. Making sure that there's no fraud or risk involved is more expensive than actually offering the bet because they're long tail (one of a large number of markets with small demand). You want to be careful not to make baseball the long tail of sports betting in the U.S. because, as it is, it's still very much football and basketball-dominated. Baseball in that regard, it's been bringing up the rear from the four major leagues."
The scandal involving two of the past three World Series winners is ironic to sports-betting operators who for months were harangued about paying the league a so-called "integrity fee" to acquire what MLB deemed rapidly-delivered, infallible data for MLB betting.
Sherman considers MLB "sensitive" to the issue. By its own proclamation, sports betting is an integral part of improving MLB's status against the NFL, NBA and NHL. A sport that once captured the pace of American life and its fans, then lost it when everything sped up thanks to technology, had a chance to come full circle. That's now in question.
Sports Betting and the Future of Baseball
Last May, the Boston Red Sox were early in their woefully unsuccessful bid to defend a World Series title. The 2017 champion Houston Astros were embarking on a run for a second American League pennant in three seasons.
Sports betting was legal in just a handful of states and all four major professional leagues had begun embracing it. Baseball executives began navigating through questions about how legal wagering was reconcilable given that gambling had left two of the deepest marks on the game.
That 2019 was the 100th anniversary of the Chicago White Sox's successful effort to throw the World Series at the behest of gamblers made for an even more awkward dance.
But MLB executive vice president of gaming and new business ventures Kenny Gersch was making it work. His contention that baseball was perfectly suited for the next generation of legal sports betting in America made a lot of sense. That Gersh made all of it transactional by insisting this was only possible if sportsbooks bought official league data was diabolically brilliant.
Gersh even had a pitch.
"Baseball at its essence is a series of discrete events. You have nine innings, you have half innings, you have at-bats, individual pitches and each one of those events is a betting opportunity."
The Red Sox and the Astros might have ruined all that. And so did all the other teams that participated in the type of tech-aided cheating as outlined in a MLB report that cost Astros manager AJ Hinch, general manager Jeff Luhnow and former Houston bench coach, most recently Boston manager Alex Cora their jobs. Former Astros player Carlos Beltran also lost his job as New York Mets manager.
And so arrived a problem: If bettors can't trust that each of baseball's "discrete events" represents a fair chance, if the outcome of each isn't being at least impacted by a guy watching a video feed and another bashing on a trash can, then they are invalid. They might as well wager on coin flips instead of poring over the reams of data to make an informed wager. That goes for pre-game wagers, too.
How many other teams did this, and for how long?
"Think about a gaming operator that has the word 'cheating' used in a sentence with it. I mean that is a trust-destruction exercise that you don't recover from," Sherman said. "If (viewers) don't believe the game outcome is the result of fair play, then they won't tune in and then the whole conversation around data and integrity fees, (intellectual property) is moot because no one's watching, then it doesn't really matter.
"And in this case, we've been talking about integrity fees and the influence on the leagues. When we sign contracts, we have to sign clauses that state that we will promote and help the leagues in any way, shape or form to tackle fraudulent behavior, potential fraudulent behavior by players, educate and advocate for fair play.
"This is actually the other way around because these are either players or managers or organizations that potentially break the rules and has a negative effect on everyone in the ecosystem, including sports betting companies. So, this is actually in reverse, an interesting situation."
Future of In-Play MLB Betting In Flux
⚠️KARMA KOMMITTEE ALERT⚠️

The Astros cheated. The Yankees lost. PointsBet is refunding ALL Yankees AL Futures and World Series Futures Bets in full!

Yep. We got you #Yankees fans! pic.twitter.com/G59oiV5g3d

— PointsBet Sportsbook (@PointsBetUSA) January 17, 2020
PointsBet's Batter's Box platform, with wagering on the outcome of at-bats, last season was the closest to the next-generation embodiment of granular baseball betting. It will return this year, PointsBet sports content manager Andrew Mannino said. Latency and broadband remain part of the equation in enabling these real-time markets to bettors via mobile devices, but less so each year.
"We're comfortable offering outcome of at-bats and I think that the products will just continue to get sharper and better as we get more and more information, more experience with how bettors want to interact with live baseball," Mannino told Bookies.com.
As for pre-game bets, Mannino said PointsBet was "all around how the Astros play at home" by April and said he has no doubt it was offering a product that should inspire trust in bettors.
"It's all factored in and it's priced accordingly, so we're not too concerned at all about how it affects in-play," he added.
"We are using the numbers that we have in the recent history, in the long-term history of hitters in that park when we're looking at players doing much better at home, that's worked into our pricing," he continued. "From a pitch perspective, I think that's something that the league will be working to try to handle internally, including, tape delays on live TVs in dugout and, and things like that."
Baseball Has Opportunity, Peril
Baseball's series of discrete betting events are laden with opportunity but also fraught with the risk of the thing leagues and betting operators dread: Manipulation.
A basketball player can shave points by intentionally missing a shot, but conspiring to lose a game requires coordination among multiple teammates. Even with the contributions of certain players being disproportionately equal – a quarterback's play is more impactful than that of a linebacker — throwing a football game would be even more difficult.
Baseball, though, is different. Chicanery can be more … discreet.
"While it is statistically loaded, and it does lend itself very well to sporting betting, it's also one of the riskier or more prone to these types of events," Sherman said, "because at its core, unlike basketball or football, when you're talking about integrity, it is at its core a one-on-one game. Pitcher versus hitter.
"And as such, it potentially has more effect on the outcome of the game than the entire team."
This dynamic was institutionally disrupted by the Astros and Red Sox each time a trash can was used as a medium to communicate the type of pitch about to be delivered.
"Everyone expects the leagues, from operators through data providers, through fans and sponsors, to make sure that the rules are very clear and they are enforced accordingly," Sherman said, "and that in no way, shape or form, there is a perception that the game's outcome is being achieved (with rule-breaking).
"In this case, there's people who went a bit too far and it's pretty clear in the penalty. But this is a very particular sort of a red flag that everybody should consider very carefully, especially the leagues. And I think it's much bigger than sports betting."
Class Action filed against MLB, Astros, Red Sox on behalf of bettors. from r/baseball
Gersh, through a spokesperson, declined an interview request from Bookies.com, as did the bookmaking companies — DraftKings, FanDuel, FoxBet and MGM — which have either data or betting deals with MLB.
Ed Miller, co-author of "The Logic of Sports Betting" and founder of Deck Prism Sports — which uses the so-called "commercial" model of online wagering where in-play markets open during breaks — said he believes bettors are and will remain mostly interested in moneyline, spread and total markets pre-game and in-game. He told Bookies.com that he believes MLB will weather this controversy, perhaps in part, because of a lack of interest in in-play micro-betting.
"We have amazing professional sports leagues in this country, and I think sports fans and sports bettors know that despite the occasional scandal, fundamentally all of these leagues put forth an honest, good-faith product," he said. "As long as that remains true — and I think it will — then I think bettors will have no concerns betting on those three main markets going forward."
Sherman agrees that currently the American sports bettor isn't clamoring to bet a buck on whether Gerrit Cole tries to entice a batter to chase an 0-2 pitch out of the strike zone.
"It's a matter of supply versus demand," he said. "You need to trade all these events. There are so many pitches in a game. I think at this point there is no demand for an aggregated market, specific-performance or specific-inning. Remember, in-play is still relatively (more popular in) Europe. Here it's still smaller. We're still educating people that you can bet through the game. The more demand that there is, the more we can offer it."
The second full MLB season after the repeal of the Professional and Amateur Sports Protection Act in 2018, when legal sports betting became a national possibility, will be telling, though.
"I'm sure at one point we'll be able to offer a pitch-by-pitch market or in-play betting. It's interesting because it's basically an ongoing coin flip, whether he makes it or not," Sherman said. "I think it's more of a novelty bet. But it does create a lot of action, sort of on an instant High Low game."
Mannino said the appetite of the American bettor will demand it eventually.
"My personal perspective, I'd love to see it. I think we're trending in that direction," he said. "I think it would be great for everyone if we could actually get there. But I think at the moment it's an issue of technology and getting up to speed in a way that we could realistically get that on the website.
"I do think it will eventually be in the cards and I think that it will significantly increase interest from a fan's perspective. If you're sitting home on a Tuesday night watching the Royals play the Orioles and watching every single pitch with bated breath, I think that's a really cool idea."
But first, MLB must ensure the integrity of every pitch.
"They need to clear this very effectively, so it doesn't compromise the integrity," Sherman said. "It's very ironic that that term is used against them now. They coined it. But that's the way it goes."
About the Author
Brant James has written for SI.com, ESPN.com, USA TODAY and the Tampa Bay Times, among other publications.