Latest Coronavirus Impact on Sports Betting & Casinos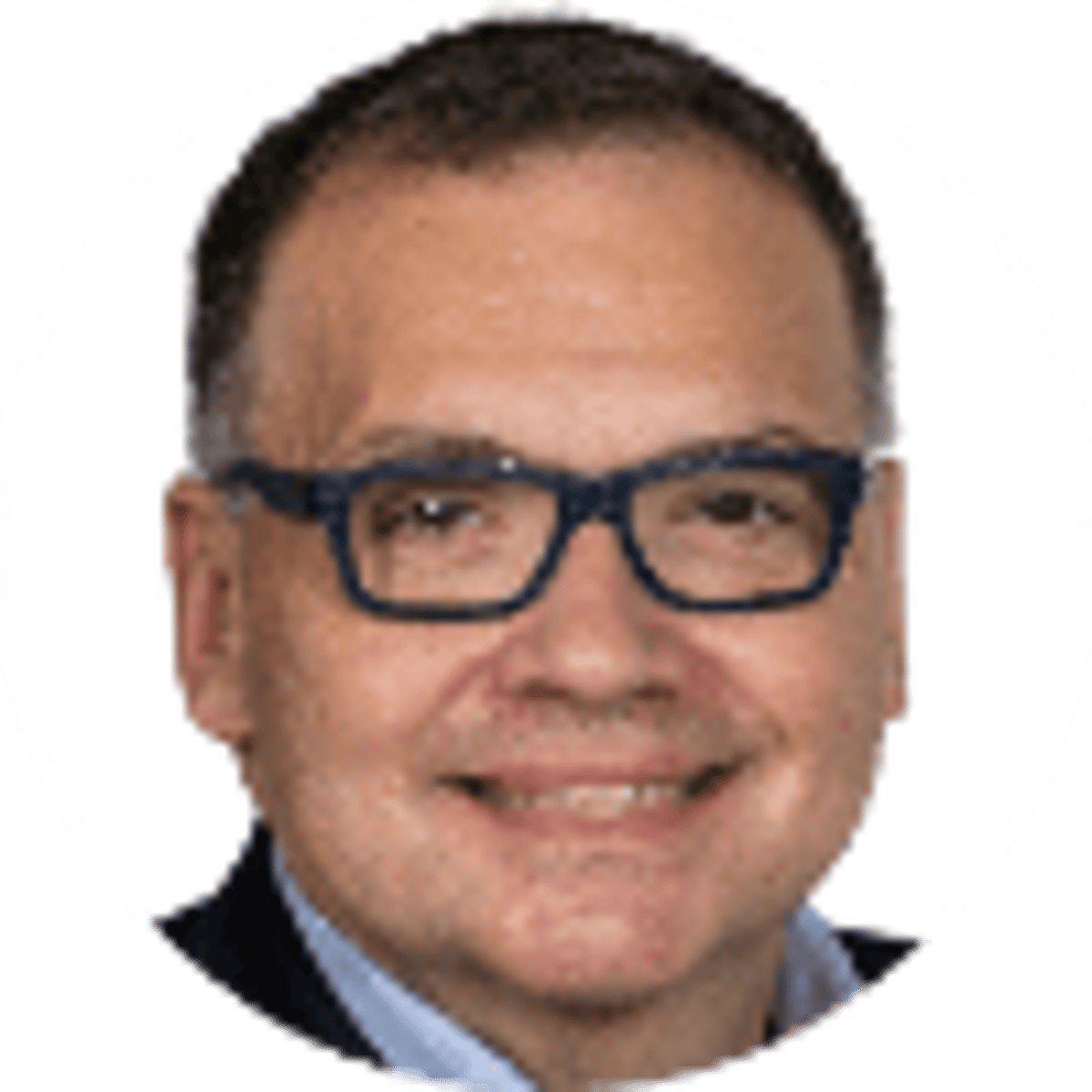 By Bill Speros | 199 mins
Here is a look at the latest sports-related coronavirus developments and other breaking news of note. Check back here for the latest news:
Sept. 2: PGA Tour Announces 50-Event 2020-21 Schedule
The PGA Tour is planning to make up for lost ground due to the COVID-19 pandemic in a big way with 50 scheduled FedEx Cup events in its 2020-21 "super schedule."
The 2020-21 PGA Tour schedule includes 14 events either postponed or canceled in 2020. The new season begins next week at the Safeway Open in Napa, California. The 2021 FedEx Cup champion will be crowned on Labor Day Weekend.
The Masters (April 8-11) and U.S. Open (June 17-20) will return to their traditional spots on the golf calendar after being moved to the fall this year. The Players Championship, which was suspended after one round this year, will also be held during its newly carved spot in March. The 2021 calendar also features a break for the Tokyo Summer Olympic Games, during which the men's golf competition will be held as a standalone event from July 26-August 1, 2021.
"If you're a golf fan, this is a dream season with more significant events than ever before, including the Olympic Games. Building our schedule is always complicated, but never more so as over the past several months as we continue to navigate challenges brought about by the COVID-19 pandemic," PGA Tour Commissioner Jay Monahan said in a release. "We appreciate the extensive collaboration with our title sponsors, tournament organizations and golf's governing bodies that has brought us here – to the exciting conclusion of an extraordinary 2019-20 season this week, and on the brink of a season of 50 events, beginning next week."
The 2020 FedEx Cup champion will be determined at East Lake in Atlanta beginning Thursday.
---
RELATED: Best Golf Odds & Deals
---
Sept. 2: No Fans For Tom Brady In Home Opener
There will be no fans attending at Raymond James Stadium when Tom Brady is scheduled to make his first home start as Buccaneers QB. The Bucs announced that fans will not be allowed at the team's first two scheduled home games: Sept. 20 against the Carolina Panthers and on Oct. 4 vs. the Los Angeles Chargers. The next available home game is set for Oct. 18 against Green Bay. The Bucs have joined 25 other NFL teams in not allowing fans for opening week due to concerns over the COVID-19 pandemic.
Brady and the Bucs begin their 2020 season on the road Sept. 13 against New Orleans at the Mercedes-Benz Superdome. That game, too, will be played without spectators. The Saints have been cleared by state health officials to allow fans for their second home game, Sept. 27 against Green Bay.
---
RELATED: 2020 NFL Ultimate Betting Guide
---
Aug. 25: No Fans For First 2 Buffalo Bills Home Games
The NFL's Buffalo Bills announced they will not have any fans for their first two home games this season at Bills Stadium because of concerns over the coronavirus.
---
Signup to receive your daily tips & picks
Get exclusive offers, expert picks and reviews
---
"In June, New York State issued COVID-19 guidance to allow professional sports to be played without spectators. After much discussion and collaboration with the State and Erie County, those guidelines will remain unchanged for at least our first two home games in 2020," a tweet from the team read.
The Bills host the New York Jets on Sept. 13 and the Los Angeles Rams on Sept. 27. Buffalo plays at Miami on Sept. 20 in a game where 13,00 fans will be allowed at Hard Rock Stadium (see below). As of Tuesday afternoon, the Bills were listed between +2000 and +2500 in NFL betting odds to win Super Bowl 55.
Vanderbilt LB Moore Will Play in 2020 After All
Vanderbilt linebacker Dimitri Moore has decided that he will play in the 2020 season, changing his mind after initially deciding to sit out because of COVID-19 concerns, The Tennessean reported Tuesday.
According to the article, Moore put up an Instagram post explaining that he had opted out this season after his grandfather died from COVID-19. But his post went on to read, "Since then, I have done more research and had many conversations with doctors and medical personnel. I look forward to returning to the program and playing this season, and I have made this decision on my own."
Moore is one of the top players on the Commodores defense and is a preseason candidate for the Butkus Award, given to the nation's best college football linebacker.
Aug. 24: 77 NFL False Positive Tests Negative After Retesting
The NFL had 77 false positive tests for the coronavirus over the weekend and all re-tests came back negative, NFL.com reported on Aug. 24.
The report said that testing irregularities at a New Jersey lab were responsible for the positive tests, administered on Saturday. All NFL personnel involved were re-tested twice and all of those tests came back negative on Sunday.
BioReference Laboratories issued a statement saying that there was "an isolated contamination during test preparation" that caused the tests to falsely come back positive. Several teams altered their practice schedules on Sunday when they believed players had tested positive, ESPN reported, but all personnel can resume routine activity on Monday.
Dolphins, Canes Will Allow 13,000 Fans at Their Games
Fans of the NFL's Miami Dolphins and college football's Miami Hurricanes will be allowed to attend games this season in a limited capacity at Hard Rock Stadium, several media outlets reported.
According to the Sun-Sentinel of South Florida, the Dolphins announced they would allow 13,000 fans, with plans in place for social distancing, at games this season. The Hurricanes followed shortly thereafter; the paper said that UM athletic director Blake James had always intended to follow whatever the Dolphins decided at the stadium the two teams share.
"We're happy that our elected officials recognize the attention to detail and diligence that we've put into creating a safe environment and that they made the decision to move forward with a 13,000-capacity stadium at this time," Dolphins vice chairman and CEO Tom Garfinkel said in a statement.
Fans will be required to wear masks unless the people are eating or drinking. Tailgating is banned and fans will be asked to arrive at a specific time to space out entries into the stadium.
Former UM school president and Donna Shalala, now a U.S. House member representing Florida's District 27, expressed reservations about the plan, according to ESPN.
"It is very difficult to open anything when you have community spread," she said. "We still have community spread in South Florida. So the kinds of precautions that need to be taken are extraordinary, and I think it's going to be very difficult to do. ... There is no question that it's risky."
Ravens Won't Allow Fans At Home Games To Start Season
Statement from the Baltimore Ravens.

?: https://t.co/Q52lID7Mnk pic.twitter.com/8yAX5ViHtT

— Baltimore Ravens (@Ravens) August 24, 2020
The Baltimore Ravens announced they will not allow fans at their stadium — M&T Bank Stadium — for "at least the initial part" of the 2020 season. The Ravens said the decision came after consulting with government officials and public health experts.
The Ravens open the season on Sept. 13 against the Cleveland Browns. The next home game is Sept. 28 against the defending Super Bowl champion Kansas City Chiefs in prime time.
"Ultimately, the health and safety of our entire community is at the forefront of every decision we make," the team said in a statement. "We will always protect the well-being of our fans, players, coaches and staff."
Aug. 21: Mets-Yankees 'Subway Series' Postponed
Statement from Major League Baseball on this weekend's #Mets-Yankees Series. pic.twitter.com/nObBVl96fv

— New York Mets (@Mets) August 21, 2020
The scheduled three-game weekend series between the Mets and Yankees in New York at Citi Field has been fully postponed, after a player and coach on the Mets tested positive for COVID-19.
The positive tests were announced Thursday while the Mets were still in Miami, having played three games against the Marlins. The Mets have now lost four games total due to the coronavirus positive tests. This now makes 37 games total postponed across MLB since July 23 due to positive virus tests and the related concerns.
Across baseball, the latest Covid-19 MLB testing figures released showed 0.05% new samples testing positive — an increase of .02% from last week. In all, seven of 12,485 samples were new positives, including three players and four staff.
No Spectators For 2020 Kentucky Derby
Breaking: @KentuckyDerby will be run Sept. 5 without spectators @ChurchillDowns.

"The health and safety of our team, fans and participants is our highest concern."

More here: https://t.co/A4HGClLtzs pic.twitter.com/L0rtGagt8j

— Churchill Downs PR (@DerbyMedia) August 21, 2020
There will be no spectators at Churchill Downs when the rescheduled 2020 Kentucky Derby is run on Sept. 5. The race was moved earlier this year off its traditional run date of the first Saturday in May for the first time in its 146-year history due to the coronavirus pandemic.
---
RELATED: Horse Racing Odds & Deals
---
Belmont Stakes winner Tiz The Law remains the strong favorite to win horse racing's second leg of the Triple Crown this year. The race will be televised on NBC. The Preakness Stakes will be run on Oct 3 at Pimlico Race Course in Baltimore.
Aug. 20: Mets-Marlins Postponed After Positive Tests
Source confirms: Mets-Marlins game tonight postponed. Mets have two who tested positive for COVID-19, one player, one staffer. First: @JonHeyman, @timbhealey.

— Ken Rosenthal (@Ken_Rosenthal) August 20, 2020
The game between the New York Mets and host Miami Marlins scheduled for Thursday has been postponed after multiple reports indicated that a Mets player and staffer have tested positive for COVID-19. The Mets-Yankees "Subway Series" opener set for Friday in New York has also been postponed.
The Mets had won three straight games over the Marlins in Miami this week before the news of the positive tests, first reported by MLB Network Insider Jon Heyman.
This marked the first time any player on a team besides the Marlins, Reds or Cardinals had tested positive for this virus that postponed sports for nearly four months. The number of games postponed due to the coronavirus cases across MLB has now reached 35 since 2020 play began on July 23. That includes the two involving the Mets mentioned above.
South Florida has been a COVID-19 hot spot in recent months, though the state reported on Thursday its lowest daily positivity rate in nearly two months.
East Carolina Suspends Football Activities After Positive Results
Stay Ready ?‍☠️ #OnePirateNation pic.twitter.com/Oc3rACFtPq

— ECU Football (@ECUPiratesFB) August 20, 2020
All football activities at East Carolina University have been paused indefinitely after 10 positive testing results among people "associated with the football team," the school announced.
The school said a cluster of positives were associated with one residence hall and the team.
Aug. 18: No Fans At Fenway, Gillette Until October
Statement from Gillette Stadium officials: https://t.co/M7Hh1U8dQH

— Gillette Stadium (@GilletteStadium) August 18, 2020
As Boston fans suffer through an 18-month title drought, the loss of Tom Brady and watching a baseball team with the worst record in the American League, they learned Tuesday they won't be able to see either the Red Sox or Patriots play in person until October at the earliest.
Neither team will be allowing fans into their home venues — Fenway Park and Gillette Stadium — through September because of coronavirus concerns and current guidelines set by the Commonwealth of Massachusetts. That means in all likelihood the Red Sox will not be playing host to any fans before spring training given their 6-17 record. The regular season ends Sept. 27.
The Patriots begin the post-Brady era in Foxboro on Sept. 13 against the Miami Dolphins. They also play host to the Las Vegas Raiders on Sept. 27. The first game that could see fans would be on Oct. 11 against the Denver Broncos.
The Chiefs, Cowboys, Colts and Jaguars are among the teams allowing a fans in games this year with a limited capacity.
Aug. 17: SEC Announces 2020 Football Schedule
OFFICIAL | @Lane_Kiffin named head football coach at Ole Miss

? https://t.co/ovLKjexMaq
? https://t.co/6yjQRa0OG3 pic.twitter.com/gWo4oipxj7

— Ole Miss Football (@OleMissFB) December 7, 2019
The SEC unveiled its full 2020 football schedule Monday night following a week of turbulence across college football that included the Big Ten and Pac-12 canceling their fall sports seasons.
Defending national champion LSU begins its conference title defense on Sept. 26 at home against Mississippi State and first-year coach Mike Leach. The Tigers are ranked No. 5 in the preseason Amway Coaches Poll.
No. 3 Alabama opens conference play at Missouri, while No. 4 Georgia plays host to Arkansas in Athens. Ole Miss and the Lane (Kiffin) Train pull into Gainesville in Week 1 of SEC play to battle the No. 8 Florida Gators.
Here it is: the 2020 #SECFB Schedule ⤵️ pic.twitter.com/BTyrFLiaWC

— Southeastern Conference (@SEC) August 17, 2020
SEC teams will play a 10-game, conference-only schedule. The SEC Conference Championship game is tentatively set for Dec. 19. Teams have two bye weeks built into their schedule in case of games canceled due to COVID-19 concerns or other reasons.
2020 SEC Football Games Of Note
| Oct. 3: | Georgia at Auburn |
| --- | --- |
| Oct. 10: | Ole Miss at Alabama |
| Oct. 17: | Alabama at Georgia |
| Oct. 31: | Auburn at LSU |
| Nov. 7: | Florida vs. Georgia* |
| Nov. 14: | Alabama at LSU |
| Nov. 28: | Alabama at Auburn |
| Nov. 28: | Miss St. at Ole Miss |
| Dec. 5: | LSU at Ole Miss |
| Dec. 5: | Tennessee at Florida |
* - Jacksonville, Florida
The ACC and Big 12 also plan to play fall sports this year. The Big Ten and Pac-12 were joined by - among others - the Mountain West Conference, Mid-American Conference and Ivy League in opting out of fall sports, in citing COVID-19 safety and testing concerns.
Chiefs To Play With Fans At Arrowhead
We have finalized plans for a reduced capacity of approximately 22 percent to kick off the 2020 season.https://t.co/AdT6uUFEbi

— Kansas City Chiefs (@Chiefs) August 17, 2020
The Super Bowl 54 champion Kansas City Chiefs will allow fans at Arrowhead Stadium under strict COVID-19 protocols, the team announced.
Attendance will be limited to 22% capacity, or about 15,283 fans, for each home game this season. The Chiefs open the NFL season at home against the Houston Texans on Thursday, Sept. 10.
NHL Continues Stellar Run In Bubble
NHL statement on COVID-19 testing results: pic.twitter.com/0WL9yTIa6e

— NHL Public Relations (@PR_NHL) August 17, 2020
As NHL teams continue their first-round playoff series, the NHL and its players have announced another round of encouraging COVID-19 test results.
There were zero positive results reported among 5,640 COVID-19 tests performed between Aug. 9-15 inside bubbles in Edmonton and Toronto. All 52 members in each clubs' traveling party - including players and coaches - are tested on a daily basis.
Aug. 15: 9 Sooners Test Positive After Returning To Campus
Nine members of the Oklahoma Sooners football team returned positive results in COVID-19 tests after returning to campus from a break.
The players were tested Friday after returning from break given by head coach Lincoln Riley on Aug. 8. The players were allowed to go home after Oklahoma's scheduled Aug. 29 season-opener was pushed back into September. The Big 12, SEC and ACC all said last week they plan to proceed with plans to play in the fall. The other Power 5 Conferences, the Big Ten and Pac-12, have postponed all their fall sports, including football.
"Disappointed about the news, obviously," Riley said, via ESPN. "We've done such a tremendous job really this entire time. Certainly, you know when you give your players some time, there is risk in that."
The positives were traced to "community-based infections" and Riley added that more than 75% of the OU players did not leave Norman, Oklahoma. The Sooners did not bring their players back to campus until July 1, two weeks after Big 12 teams were allowed to do so.
Aug. 14: Texans Latest NFL Team To Bar Fans From Opener
The #Texans will play without fans in NRG Stadium for the home opener.https://t.co/DqSgWWRxCS

— Houston Texans (@HoustonTexans) August 14, 2020
The Houston Texans became the latest NFL team to announce it will not have fans present at its home opener due to the COVID-19 pandemic. The New Orleans Saints made a similar announcement earlier this week.
The Texans, who will not have fans inside NRG Stadium at least through the month of September, open their home season on Sunday, Sept. 20, against the Baltimore Ravens. The Saints will play host to Tom Brady and the Tampa Bay Buccaneers in their opener on Sept. 13.
The move will in part also help the Texans focus on game operations and COVID-19-related protocols that might be in place if or when fans are allowed. The current status of the pandemic is considered the highest threat in the Houston area.
"We have made the difficult decision to not host fans at NRG Stadium in the month of September as we are committed to protecting the health and safety of our fans during these challenging times," Texans President Jamey Rootes said. "Our fans provide the best homefield advantage in the NFL and we remain hopeful for their return to NRG Stadium once it is safe to do so."
North Dakota State Opts Out Of 2020 Play
August 14, 2020
A week after its parent Missouri Valley Conference pushed its football season to the spring of 2021, North Dakota State said it would no longer try to schedule football games in the fall.
The FCS North Dakota State Bison had hoped to schedule play with — among other teams — Big Ten member Nebraska.
Aug 13: NFL Rookie Cut For Trying To Sneak Woman Into Hotel
The Seattle Seahawks cut rookie cornerback Kemah Siverand after he was caught on camera trying to bring a female visitor into a team hotel at training camp. That broke strict guidelines put in place because of the COVID-19 pandemic, NFL Network's Tom Pelissero reported.
The woman was reportedly wearing Seahawks gear in an attempt to disguise her as a player. Players are usually prohibited from allowing visitors in their team hotels or dorms. But this year, with the potential for the coronavirus infecting the team, this transgression was seen as particularly egregious.
Aug. 12: No Spectators At 2020 Masters
Spectators? Patrons? Fans? Ticket holders? Guests?
Whatever the Masters and its official broadcast and media partners choose to call those people who watch that golf tournament from outside the ropes, they won't be there in November when Tiger Woods defends his green jacket.
The rescheduled Masters Tournament, now set for Nov. 12-15 in Augusta, Georgia, won't have any fans attending because of concerns over the coronavirus pandemic.
"Ultimately, we determined that the potential risks of welcoming patrons and guests to our grounds in November are simply too significant to overcome," Augusta National and Masters chairman Fred Ridley said a statement.
When the major was postponed in the spring, the hope was to have fans/spectators in attendance come the fall. But the current COVID-19 situation made having fans at Augusta National too much to manage.
---
RELATED: Wyndham Championship Odds & Deals
---
While it is usually the first major on the annual calendar, like many other things in 2020, the Masters finds itself flipped and will be instead the final major this year. The U.S. Open is scheduled for Sept. 17-20 at Winged Foot Golf Club in Mamaroneck, New York. Collin Morikawa (+3500) won the PGA Championship Sunday at TPC Harding Park in San Francisco.
Rory McIlory is currently a +800 favorite to win at Augusta National, according to William Hill. Rivals Brooks Koepka and Bryson DeChambeau are tied at +1100. Tiger Woods is +1400 to repeat, while Morikawa is now +1400 to win the second major of the year.
The 2020 Open Championship was canceled. The 2021 version will take place at Royal St. Georges from July 15-18, 2021.
No 'Casual' Relations In NBA Bubble
The NBA bubble will be expanding:

• Four guests per player, plus children
• Each player is allowed one ticket per playoff game for a guest, plus an additional ticket for a child shorter than 32 inches, per @wojespn pic.twitter.com/hogRoJLYhd

— Sports Illustrated (@SInow) August 12, 2020
The NBA will be allowing friends and family members inside the Bubble at Walt Disney World in Orlando, Florida, after the first round of the playoffs, but casual friends or social media pals — with or without benefits — will be a no-no.
The limits on the number of outsiders and level of relationships among those allowed access to players will be tight. According to terms negotiated by the Association and its players, players must prove they have a a "long-standing relationship" with any non-family members allowed inside the Bubble and that they have met in person, ESPN reports.
Each second-round playoff team has been allocated 17 hotel rooms for player guests. The earliest guests could clear the quarantine process and join players is Aug. 31. Each player is allowed four guests, not including their children.
The NBA has tested 342 players without a positive COVID-19 result in the past week.
Aug: 11 Trump Says Not Playing Would Be 'Tragic Mistake'
The battle to play college football in 2020 raged outside the Big Ten Tuesday as President Trump told "Outkick The Coverage" that not playing this fall would be a "tragic mistake," UMass postponed its 2020 season, and the lead doctor advising the ACC on COVID-19 says the game can be played safely.
Football players returned to the UMass campus in June. There has been one positive coronavirus test among 600 administered since then.
Trump told "Outkick" host Clay Travis that the players are young and healthy, which should allow them to avoid suffering the worst symptoms if they get the coronavirus.
"These football players are very young, strong people, and physically, I mean they're physically in extraordinary shape," Trump said. "So they're not going to have a problem, you're not going to see people, you know, could there be? Could it happen? But I doubt it."
Dr. Cameron Wolfe, a Duke infectious disease specialist who chairs the ACC's medical advisory team, said he believes the conference will remain on track to play football in 2020. He told The Daily that doctors now better understand how to manage that risk. "We believe we can mitigate it down to a level that makes everyone safe," Wolfe said. "Can we safely have two teams meet on the field? I would say yes. Will it be tough? Yes. Will it be expensive and hard and lots of work? For sure. But I do believe you can sufficiently mitigate the risk of bringing (COVID-19) onto the football field or into the training room at a level that's no different than living as a student on campus."
Aug 10: Mountain West Cancels Fall Sports
The Mountain West Conference became the second Football Bowl Subdivision league to cancel all of its fall sports, including college football, making the announcement late Monday afternoon. The MWC said it made the decision based on concerns over the coronavirus.
The MAC announced a similar action last week. At the time of publication, there were reports that the Pac-12 and Big Ten could follow the same route but those decisions had not been made.
The MWC -- with members Air Force, Boise State, San Diego State, Hawaii, Nevada, UNLV, Colorado State, Fresno State, San Jose State, New Mexico, Utah State and Wyoming -- tweeted out its decision and put out a press release. In the release, the league said: "The Mountain West will begin to explore the feasibility of rescheduling fall sports competition, including the possibility of those sports competing in the spring, and develop options for consideration."
Aug 9: College Football Season Likely To Be Canceled: Report
Let's work together to create a situation where we can play the game that all of us love. Not divide and argue. There is a way forward

— Trevor Lawrence (@Trevorlawrencee) August 9, 2020
A pivotal week for the future of college football in 2020 began Sunday with multiple players taking to social media sharing a #WeWantToPlay hashtag amid reports that school presidents from the Power 5 conferences are poised to cancel the fall sports season.
Chief among the players making the push to play is Clemson QB Trevor Lawrence, considered by many to be a potential No. 1 or 2 pick in the 2021 NFL draft. Lawrence is +450 to win the 2020 Heisman Trophy at William Hill, just behind Ohio State QB Justin Fields at +350.
"People are at just as much, if not more risk, if we don't play. Players will all be sent home to their own communities where social distancing is highly unlikely and medical care and expenses will be placed on the families if they were to contract (COVID-19)," Lawrence Tweeted. "Football is a safe haven for so many people. We are more likely to get the virus in everyday life than playing football. Having a season also incentivizes players being safe and taking all of the right precautions to try to avoid contracting (COVID-19). Without the season, as we've seen already, people will not social distance or wear masks and take the proper precautions."
Multiple meetings across the collegiate sports landscape this week are expected to result in the postponement of all fall sports at major conference schools until 2021, Pat Forde and Ross Dellenger of Sports Illustrated reported, citing multiple sources.
"It's gotten to a critical stage," one conference commissioner told SI. "I think all of us will be meeting with our boards in the coming days. We have work to do that is no fun."
The Big Ten is reportedly moving toward a decision to cancel its fall season while at the same time working have other conferences go along simultaneously later this week.
"In the next 72 hours college football is going to come to a complete stop," one industry source said.
Aug. 8: MAC Cancels Football Season
The Mid-American Conference called off all fall sports - including football - due to concerns over the coronavirus pandemic. It is the first FBS conference to spike the 2020 football season. UConn, an independent school, scratched its football schedule earlier this week. The Division I Ivy League called off all sports until 2021 in July.
League presidents voted unanimously for the move. MAC commissioner Jon Steinbrecher said during a morning conference call that the decision "was not made lightly nor without significant contemplation and conversation over the past weeks."
The affected sports -- football, men's and women's cross country, men's and women's soccer, field hockey and women's volleyball -- will be moved to spring 2021, if possible, Steinbrecher said.
Aug. 7: St Louis Cardinals Game Postponed
Official from MLB pic.twitter.com/UnBSM270ZR

— Ken Rosenthal (@Ken_Rosenthal) August 7, 2020
The scheduled game Friday between the Cardinals and Cubs in St. Louis has been postponed after at least one member of the Cardinals tested positive for COVID-19.
The Cardinals have not played due to multiple COVID-19 positive test results since July 29 and were facing the prospect of playing 55 games in 52 days before the postponement Friday.
1/New MLB/MLBPA test results: The results of Monitoring Testing: Monitoring samples collected and tested in the past week was 13,043. 13, which is 0.1%, have been new positives. 7 positives were players and 6 were staff members. 4 of the last 7 days had no new positives.

— Joel Sherman (@Joelsherman1) August 7, 2020
Meanwhile, the overall trend of COVID-19 testing among MLB players continued in the right direction. In the past week, just 13 (0.1%) of 13,043 tests came back positive. Among those, seven were players and six were staff members. According to Joel Sherman of the New York Post, 53,826 tests have been performed since June 27, with 71 (0.1%) coming back positive. Among those were 49 players.
Aug. 6: ACC Announces Football Schedule
The wait is over.

More info » https://t.co/yJUXpEhokA pic.twitter.com/W3LJACMP8r

— ACC Football (@ACCFootball) August 6, 2020
The ACC football schedule features an 11-game season with 10 conference games and two weeks of off-time built in to account for the potential of postponed games because of the coronavirus or any other issues.
For the first time in its 132-year history, Notre Dame will be part of a conference, joining the ACC for football. Play for all teams begins on Sept. 12 and the schedule runs through Dec. 5, with the conference championship game set for Charlotte, North Carolina, on either Dec. 12 or 19.
Notre Dame will play host to Clemson on Nov. 7.
Miami DE Greg Rousseau, who recorded 15.5 sacks (second most in the country) last season, has opted out of the college football seaaon. He's arguably the top draft eligible pass rusher in the 2021 NFL Draft class.

— Field Yates (@FieldYates) August 6, 2020
Meanwhile, the University of Miami will be without highly-rated DE Greg Rousseau, who has opted out of playing this season due to concerns over coronavirus and will instead focus on preparation for the 2021 NFL draft.
Aug. 5: Big Ten Announces Football Schedule
The football schedule starts as early as the weekend of Sept. 5 with final games slated for Nov. 21 to align with academic calendars. The Big Ten Football Championship Game remains scheduled for Dec. 5 at Lucas Oil Stadium, though it could be moved as late as Dec. 19. pic.twitter.com/vWp3OSifBc

— Big Ten Conference (@bigten) August 5, 2020
The Big Ten announced its 2020 football schedule, with games starting the weekend of Sept. 5 and the final games set for Nov. 21. Teams have two bye weeks built into the 10-game schedule in case of games being postponed for COVID-19 outbreaks or other reasons.
"Issuing a schedule does not guarantee that competition will occur. While our strategy is to continue planning for all fall sports, if the virus continues to spread among our students despite our many preventative measures, including testing and quarantine protocols, we are also prepared to delay or cancel competition pursuant to local and state public health orders or the recommendations of our medical experts," the Big Ten said in a statement.
The Big Ten championship game is set for Dec. 5 at Lucas Oil Stadium in Indianapolis, but could slide back until Dec. 12 or 19 if necessary.
A group of football players from the Big Ten writing under the name of College Athlete Unity published a list of demands related to coronavirus, testing procedures and protocols in The Players Tribune. That follows a similar list of demands issued by players from the Pac-12 earlier in the week.
Meanwhile, Penn State linebacker Micah Parsons is expected to opt out of the 2020 college season and focus on preparing for the 2021 NFL draft.
UConn Cancels 2020 Football Schedule
The University of Connecticut became the first FBS school to scrub its 2020 football season. "The safety challenges created by COVID-19 place our football student-athletes at an unacceptable level of risk," director of athletics David Benedict said. UConn is an independent school in football and a third of its scheduled games had already been lost because of several schools being limited to intra-conference play. All players will retain their eligibility for the following season and remain full-time students.
Aug. 4: Cardinals star Molina Tests Positive For COVID-19
We are aware that Yadier Molina, Paul DeJong, Junior Fernández, Rangel Ravelo, Edmundo Sosa and Kodi Whitley have tested positive for COVID-19.

All six individuals made the decision to grant permission in order to release this information. pic.twitter.com/tqjcG6SNx0

— St. Louis Cardinals (@Cardinals) August 4, 2020
Cardinals catcher Yadier Molina, a nine-time All-Star and nine-time Gold Glove winner, announced Tuesday on his Instagram account that he has tested positive for the coronavirus.
In a team news release, infielders Paul DeJong, Edmundo Sosa and Rangel Ravelo, and pitchers Junior Fernandez and Kodi Whitley also acknowledged they had tested positive. Along with Molina, they gave the team permission to release their names.
The Cardinals have had at least 13 members of their staff (players or other personnel) test positive for coronavirus in recent days and their four-game series against the Detroit Tigers, scheduled this week, was postponed. The Cardinals are scheduled to return to action Friday at Busch Stadium against the Chicago Cubs.
Molina said in his social media post (in Spanish) that he wants to return as soon as possible for the Cardinals fans, the city of St. Louis and his teammates.
Nadal Sitting Out U.S. Open Over Virus Concerns
Rafael Nadal announced on his Twitter account that he's skipping the U.S. Open because of concerns over coronavirus.
This is a decision I never wanted to take but I have decided to follow my heart this time and for the time being I rather not travel. pic.twitter.com/8VA0aSACVy

— Rafa Nadal (@RafaelNadal) August 4, 2020
The 34-year-old Spainard won his fourth U.S. Open title and 19th career Grand Slam last season at Flushing Meadows in New York, beating Daniil Medvedev in a tight five-set final.
Roger Federer, who holds the career record for the most men's Grand Slam title with 20, will also miss the U.S. Open as he recuperates from right knee surgery. The last men's tennis major without either Nadal or Federer was the 1999 U.S. Open, according to ESPN.
Indianapolis 500 Happening Without Fans
The Indianapolis 500 will take place without fans on Aug. 23 because of concerns about coronavirus. Roger Penske, who owns the Indianapolis Motor Speedway, had initially said the race would not run without fans. In subsequent weeks, IMS announced the race would allow 50% of its 300,000-plus capacity, then said it would only allow 25% capacity.
"It is with great regret that we announce the 104th running of the Indianapolis 500 will take place on August 23 without fans," an IMS statement read. "This tough decision was made following careful consideration and extensive consultation with state and city leadership. As dedicated as we were to running the race this year with 25 percent attendance at our large outdoor facility, even with meaningful and careful precautions implemented by the city and state, the COVID-19 trends in Marion County and Indiana have worsened."
The premier IndyCar race will not allow fans for the race, qualifying or practice activities. The race was originally set for its traditional May date before COVID-19 concerns pushed it back to August.
NFL Deadline to Opt Out Is Thursday
The NFL has set a deadline of 4 p.m. Thursday for NFL players to opt out for the season because of coronavirus concerns, ESPN reported.
Dozens of NFL players have already chosen to sit out the season and the rest of the league will now have two more days to decide.
The league has already agreed to scrap the entire preseason. The regular season is slated to get underway Sept. 10 with the Super Bowl champion Kansas City Chiefs facing the Houston Texans.
Golden Gophers Star WR Sitting Out Season
Minnesota wide receiver Rashod Bateman announced he will sit out the 2020 college football season because of COVID-19 concerns and declared for the 2021 NFL Draft, the Minneapolis Star-Tribune reported.
Last season as a sophomore, Bateman was second in the Big Ten with 1,219 receiving yards, trailing only Golden Gophers teammate Tyler Johnson (1,318).Bateman led the conference at 20.3 yards per reception and was third in the B1G with 11 touchdown catches.
Aug. 3: Cardinals Have 13 Positives; Series vs. Tigers postponed
MLB postponed the scheduled four-game series between the St. Louis Cardinals and Detroit Tigers, with 13 members of the Cardinals organization having tested positive for coronavirus.
The teams were supposed to start a series on Tuesday at Detroit's Comerica Park.
The Cardinals have been quarantined since Thursday and are staying in Milwaukee, according to an MLB.com report. The story added that, for now, the Cardinals are still scheduled to begin a series against the Chicago Cubs on Friday.
So Far So Good For NHL
After its first full week in two "bubble" environments, the National Hockey League reported zero positive tests for the coronavirus. From July 26 to Aug. 1, the NHL administered more than 7,000 tests for COVID-19 to its 24 teams. There are 12 Eastern Conference teams inside the hub of Toronto and 12 Western Conference teams sequestered in Edmonton.
The league is testing each staff member, more than 50 people for each team, including players, coaches and other personnel, according to NBC Sports.
Aug. 2: Eagles HC Doug Pederson Tests Positive For COVID-19
Eagles' HC Doug Pederson has tested positive for the coronavirus, sources told ESPN's @Tim_McManus. Pederson convened a previously unscheduled team meeting Sunday night to share the news with his players. He did this after receiving a second positive test.

— Adam Schefter (@AdamSchefter) August 3, 2020
Philadelphia Eagles head coach Doug Pederson has tested positive for the coronavirus but is asymptomatic, league sources told ESPN. Pederson, 52, received a second positive test before informing his players of his status on Sunday. Another team staffer was sent home as well due to close contact with Pederson.
---
RELATED:
Complete NFL Team-By-Team Coronavirus Opt Out List
---
Pederson was the second NFL coach to come down with the COVID-19 virus. Sean Payton of the Saints tested positive in March. Pederson reportedly told his players to remain focused on themselves and the upcoming season Sunday.
According to NFL protocols, Pederson must test negative twice over a 72-hour time frame before he can be allowed back into team facilities. He will then be tested daily for two weeks. Eagles right tackle Lane Johnson is the only player on the team to test positive thus far.
Cespedes Opts Out; Phillies Return Monday
Yoenis Cespedes has opted out of the 2020 season due to coronavirus-related concerns, according to Mets GM Brodie Van Wagenen. pic.twitter.com/y1sQP9gFJL

— SportsCenter (@SportsCenter) August 2, 2020
After a week-long coronavirus scare, the Philadelphia Phillies have seen an improvement in testing results and will play Monday night at Yankee Stadium.
Two reported positive tests of a Phillies coach and clubhouse worker turned out to be false and the team had no new positive tests during the weekend. The Phillies last played a week ago on Sunday when they lost to the Marlins at home. The game was allowed to happen even though the Marlins had four players who had tested positive at the time.
---
RELATED:
MLB Expert Picks
---
The situation for the St. Louis Cardinals is quite different. Reports Sunday said the team received "multiple" positive tests. The Cardinals last played Thursday at Minnesota before having two players test positive. A weekend series in Milwaukee against the Brewers and a game Monday at Detroit were all postponed. The team is next scheduled to play a four-game series against the Tigers starting Tuesday
Mets outfielder and DH Yoenis Cespedes has opted out of playing the rest of this season, general manager Brodie Van Wagenen announced. Cespedes did not show up for the game Sunday against the Atlanta Braves at Truist Park and, for a while, his situation and whereabouts were not known.
NFL, Players Clash Over Opt Out Deadline
Devin McCourty: "Absolute joke that the nfl is changing the opt out period because they don't want to see guys opt out ... . I think it's terrible, I think it's BS." Patriots safety angered by NFL advancing notion some players are using the opt-out clause in bad faith.

— Tom E. Curran (@tomecurran) August 2, 2020
The NFL appears to be leaning toward a Wednesday deadline for players to decide if they are going to opt out playing this season due to coronavirus concerns, even though the CBA modification agreement has yet to be signed.
Originally, the deadline was supposed to be seven days after the deal was signed, but teams are reportedly concerned that some players may choose to opt out if they believe they will not make their respective teams this season and others may be using the option as leverage in contract negotiations.
July 31: Manfred Threatens Shutdown
The conversation between Manfred and Clark was not a threat but a reality check that was relayed to players -- and has spread quickly among them: We -- all of us -- need to clean this up, because if we don't, Major League Baseball in 2020 is going to be over.

— Jeff Passan (@JeffPassan) July 31, 2020
MLB Commissioner Rob Manfred told MLB Players Association boss Tony Clark in a call that he could shut play down for the season unless the sport does a better job of policing itself. The call came after Milwaukee's scheduled home opener Friday against St. Louis was postponed as two players on the Cardinals tested positive for the coronavirus.
Concerns that players are not following protocols set up by baseball, along with state and local health authorities, were already heightened after 18 Miami Marlins players and two coaches tested positive for COVID-19. The results Friday added to those concerns. Manfred can shut the season down if the virus spreads further. Multiple players fear that end the season could end as soon as Monday if positive tests increase or players fail to follow those protocols.
---
RELATED: 2020 MLB Betting Guide
---
ESPN also reports that images of players high-fiving, spitting and engaging in other close-in activities have raised concerns among league and government officials that they may not be taking concerns about the virus seriously.
"There are some bad decisions being made," in regard to off-field behavior, one official told ESPN.
The Brewers-Cardinals Friday game was rescheduled as part of a Sunday doubleheader. The Brewers-Cardinals game for Saturday is currently scheduled to be played. The Cardinals played at Minnesota on Thursday.
"We are supportive of MLB's decision to postpone today's game and look forward to playing our home opener as soon as conditions safely allow. The health and safety of our players and employees are, and will continue to be, our top priorities," Brewers GM David Stearns said.
The Washington Nationals, Toronto Blue Jays, Philadelphia Phillies, Marlins and Cardinals all had games postponed on Friday due to COVID-19. That represents 20% of all the teams in Major League Baseball.
July 30: Phillies-Blue Jays Weekend Series Postponed
July 30, 2020
Toronto Blue Jays manager Charlie Montoyo said his team will not be participating in a scheduled weekend series in Philadelphia after two members of the Phillies staff tested positive for the coronavirus Wednesday, forcing the team to shut down all team activities "until further notice" at Citizen's Bank Park.
Both the Marlins and Phillies shut down after their game on Sunday in Philadelphia, during which the Marlins had four known positive tests. The Marlins have had more than dozen new positive tests since.
It is not known for certain when the Marlins or Phillies will play again.
SEC Adopts 10-Game, All-Conference Schedule
There will be a 10-game football schedule in the SEC this season for each school, with all teams only playing games within the conference starting on Sept. 26.
The full schedule will be released at a later date. This move means several long-standing rivalries including Florida vs. Florida State, Georgia vs. Georgia Tech and South Carolina vs. Clemson will not take place this year.
July 29: NBA Bubble Holding In Orlando
Waking up and realizing the NBA's return is a day away pic.twitter.com/ZAqQZRNzdM

— Sports Illustrated (@SInow) July 29, 2020
A day before the NBA season is scheduled to resume inside the bubble at Walt Disney World Resort in Orlando, Florida, the NBA and its players' union announced there were zero positive COVID-19 results among 344 players tested since results were last announced nine days ago.
The NBA season returns Thursday night with two games at ESPN Wide World of Sports. Play begins at 6:30 p.m. ET when the Pelicans (-2.5) and Zion Williamson face the Utah Jazz. The Lakers (-4.5) and Clippers then play at 9 p.m. Both games will air on TNT.
---
RELATED: Best NBA Over/Under Win Lines To Bet
RELATED: NBA Opening Night Best Bets & Picks
---
Notre Dame Joins ACC For Football
For the first time in its 133-year football history, Notre Dame will join a conference for the 2020 football season, due to restrictions placed on its scheduled opponents elsewhere caused by the COVID-19 pandemic.
Notre Dame will play 10 games against ACC opponents, starting on Sept. 7. Its schedule will include a game in South Bend, Indiana, against Clemson. The ACC university presidents Wednesday approved a plan for an 11-game schedule, allowing teams one non-conference game. The league championship game will be slid back to either Dec. 12 or 19.
Virginia Tech Star Opts Out Of Season
Here is former Virginia Tech CB Caleb Farley'a announcement that he is opting out of the college football season to train and turn pro, sent to ESPN: pic.twitter.com/5j4FmQvGKy

— Adam Schefter (@AdamSchefter) July 29, 2020
Virginia Tech CB Caleb Farley has chosen not to participate in the 2020 season and instead will focus on preparing for the 2021 NFL Draft. Farley is a projected first-round pick and is the first college player to opt out of the coming season.
July 28: Marlins On Hold; Yankees-Phillies Postponed Again
MLB statement... pic.twitter.com/zJ681SwLsp

— Ken Rosenthal (@Ken_Rosenthal) July 28, 2020
The Miami Marlins 2020 season has been stopped in its tracks by MLB and an outbreak of COVID-19 among players and staff just four days after their season opener.
A total of 15 players and two staff members tested positive for coronavirus from Friday to Tuesday, sources told USA Today.
While few predicted the Marlins to reach the World Series — they were +7000 before the season — this decision will also affect the schedules of their opponents, as well. The Marlins and the teams they were scheduled to play this week — including the Baltimore Orioles four times and the Washington Nationals this upcoming weekend — may end up not playing a full 60-game schedule this season.
In addition to the Marlins-Orioles game set for Tuesday being postponed, the second game of a two-game series between the Yankees and Phillies in Philadelphia was also postponed. The Marlins played in Philadelphia this past weekend and several players remained quarantined there.
The Marlins were scheduled to play in Miami Tuesday before traveling to Baltimore for games Wednesday and Thursday. They were then set to play the Washington Nationals in Miami for a three-game weekend series. All of those games have now been postponed.
New York Gov. Andrew Cuomo said his state is open to any major-league team wishing to play its games there. He said his state can keep players better protected from the coronavirus.
"New York state could host any Major League Baseball games that any teams want to play and they could play those games in our stadiums," Cuomo said on a conference call. "New York state has one of the lowest infection rates in the United States."
MLB has final say on where games are played. Florida currently has the second-highest number of positive test results in the U.S., trailing only California. New York, however, leads the nation with more than 32,000 coronavirus-related deaths. compared to just over 6,000 in Florida.
July 28: Patriots Have Six Players Opt Out
From Inside Training Live: Several key players have opted out, including Eddie Goldman of the #Bears, Marquise Goodwin of the #Eagles and Michael Pierce of the #Vikings. More ?????? pic.twitter.com/HWDwVmqPR9

— Ian Rapoport (@RapSheet) July 28, 2020
As of Tuesday afternoon, six New England Patriots had opted out of playing in the 2020 season. They are allowed to do so per the tentative agreement reached between players and teams last week.
The Patriots who have chosen not to play in 2020 include S Patrick Chung, LB Dont'a Hightower, RB Brandon Bolden, OT Marcus Cannon and FB Danny Vitale. Players who are not considered at risk and choose to opt out receive $150,000. High-risk players can earn $350,000 and an accrued NFL season if they choose to sit out.
---
RELATED:
2020 NFL Futures Odds, Best Deals
---
Hightower's fiancee had a baby two weeks ago. The Patriots are scheduled to their first full camp workout in pads on Saturday.
Players unofficially have until Aug. 3 to opt out if they want to get paid, according to the tentative 2020 NFL-NFLPA agreement.
It's go time ?‍☠️ pic.twitter.com/pjaZy2tMDo

— Rob Gronkowski (@RobGronkowski) July 28, 2020
QB Tom Brady left the Patriots in free agency and signed with the Tampa Bay Bucs in March. He was soon joined by tight end Rob Gronkowski, whom the Bucs acquired from New England via a trade after Gronkowski sat out the 2019 season.
The Patriots' odds to win Super Bowl 55 were +1800 at William Hill, while the team was +750 to win the AFC title and +115 to win their 13th consecutive AFC East title.
July 27: Marlins Outbreak Postpones 2 Games
The game Monday between the host Miami Marlins and Baltimore Orioles was postponed after more than dozen members of the Marlins roster and staff tested positive for coronavirus, The team remained in Philadelphia to undergo further testing. The game was supposed to be the home opener for the Marlins.
And ESPN reported that the Yankees-Phillies game was also postponed because of coronavirus concerns stemming from the Marlins' visit to Philadelphia over the weekend.
---
RELATED: 2020 MLB Betting Guide
---
These mark the first MLB COVID-19-related postponements and they came less than five days into the new and abbreviated season.
An outbreak of the virus within the Marlins clubhouse infected eight more players and two coaches over the weekend and brought the total of cases in recent days to at least 14, sources told ESPN. Four more players tested positive on Sunday, forcing the team to delay its trip back to Florida.
IndyCar Cancels 3 Races, Adds 3
The IndyCar series canceled two scheduled races in California and one in Oregon because of the coronavirus pandemic, the series announced Monday. Instead, three events which had been scheduled as single races will now become doubleheaders.
One race scheduled for Portland International Raceway and a doubleheader set for WeatherTech Raceway in Laguna Seca, California, were scrubbed after series and race officials took stock of the local situation, the statement from the series said. California is increasing restrictions on public gatherings and sporting events. Instead, the Mid-Ohio Sports Car Course in Lexington (Aug. 8-9), World Wide Technology Raceway in Madison, Illinois (Aug. 29-30) and the road course at the Indianapolis Motor Speedway (Oct. 2-3) will expand from one race to two on their race weekends.
July 24: Blue Jays 'Home' Games In Buffalo
Blue Jays To Stage Majority Of 2020 Home Games In Buffalo. pic.twitter.com/BxlV7cgieJ

— Toronto Blue Jays (@BlueJays) July 24, 2020
After a frantic week of searching for a home this season, the Toronto Blue Jays have landed in Buffalo, New York.
The Blue Jays will be playing a majority of their scheduled home games at the ballpark housing their Class AAA affiliate, the Buffalo Bisons. Many players had hoped to find a second home in another major-league park. The Blue Jays open the 2020 season in Tampa Bay Friday night. Their first scheduled "home" game is Aug, 29 against Washington.
The Blue Jays were denied permission to have games at Rogers Centre by the Canadian federal government, which cited concerns over players spreading the coronavirus from the United States. The team had a tentative deal to play in Pittsburgh, before state authorities refused to approve the plan. The team was also in talks with the Baltimore Orioles about sharing Camden Yards.
Meanwhile, the MLB announced its latest testing results and reported six positives this week out of 10,939 tests performed. That is a positivity rate of 0.5%. It includes 4 players, 2 staff.
NFL Players, Owners Reach Deal To Start Camp, Season
More details and particulars of the NFL and NFLPA deal to start training camp on time... pic.twitter.com/kYFm8aGoiK

— Ian Rapoport (@RapSheet) July 24, 2020
NFL training camps are expected to start on time Tuesday after the NFL owners and players' union agreed on financial issues concerning the 2020 season. The deal still must be approved by a majority of the 32 player representatives. If that happens, the season will begin as scheduled, barring any major issues with coronavirus. There will be no preseason games. Players will be allowed to opt out of playing this season by Aug. 3. Those opting out will receive a yet-to-be announced stipend.
July 23: Nationals OF Juan Soto Tests Positive For Coronavirus
Washington @Nationals OF Juan Soto has tested positive for COVID-19 and will miss tonight's game.

(via @JeffPassan) pic.twitter.com/yMwjiymYcR

— FOX Sports: MLB (@MLBONFOX) July 23, 2020
The defending World Series champion Washington Nationals will be without outfielder Juan Soto for their season-opening series against the Yankees after he tested positive for the COVID-19 virus. Soto is asymptomatic and had tested negative until his most-recent test, GM Mike Rizzo told reporters. Soto, 21, missed part of the team's summer training after being exposed to someone who had tested positive. He will now need two consecutive negative tests before being allowed to join the team's roster.
---
RELATED: MLB Opening Day Picks & Best Bets
---
Blue Jays To Play 'Home' Games In Baltimore, Pending Approval
The Toronto Blue Jays appear to have found a "home" for the 2020 season at Camden Yards in Baltimore, pending approval of the plan by Maryland Gov. Larry Hogan.
The Blue Jays were denied permission to play in Toronto by the Canadian federal government because of concerns over teams traveling into Canada and players from the U.S. potentially carrying the coronavirus. The team had a tentative deal to play its home games in Pittsburgh, but that was spiked when it failed to win approval from health officials in Pennsylvania.
"We've had some discussions with the Orioles. I don't know the final details of that," Hogan told the Associated Press regarding the Blue Jays' potential move. "Obviously we're watching our numbers very carefully every day. We're concerned about the spikes in other states."
Under this plan, Toronto would have to use a "makeshift clubhouse" and not the current home and away clubhouses at the ballpark, The Athletic reports.
There are currently no plans to have fans at any MLB games this season.
July 22: Blue Jays Remain Homeless
Days after the Toronto Blue Jays were denied permission to have MLB games in Canada in 2020, the team continues to seek a new home for this season after a deal for them to play at at PNC Park in Pittsburgh fell through when the Commonwealth of Pennsylvania would not allow it.
The Canadian federal government would not grant the Blue Jays to have games at Rogers Centre this season due to concerns due to the coronavirus pandemic and the frequent of travel teams from the United States.
The Blue Jays start the season at Friday at Tampa Bay. The first Blue Jays "home" game is scheduled for July 29 against the Washington Nationals. The Blue Jays play the Nationals in Washington on July 27-28 and could, in theory, just stay in D.C> and play their next two games there, as well.
July 20: NFL, Players Agree To Scuttle Preseason, Set Camp Testing Protocols
Once again in the interest of keeping everyone (players & fans) as informed as possible, here is an updated list of what we as players know and don't know as the first group gets set to report to training camp tomorrow.#WeWantToPlay pic.twitter.com/xQcjs33zgM

— JJ Watt (@JJWatt) July 19, 2020
The NFL and NFLPA have agreed to cancel all preseason games and upon daily COVID-19 testing for all players and other related team personnel during training camp, which is set to begin for rookies this week.
If the positivity rate drops below 5% for players and Tier 1/Tier 2 individuals after two weeks, the NFL will move to every other day testing, Tom Pelissero of NFL Network reports. Players who do test positive will need multiple negative test results before they are allowed to take physicals on team property. NFL Chief Medical Officer Dr. Allen Sills said test results performed by a private national lab will be expected within 24 hours. Talks continue on other issues concerning financial issues, which will likely be resolved once camps begin.
The NFL's offer also included an increased camp acclimation period for veteran players and further opt-out provisions, Pelissero reports. All camps are expected to fully open on time July 28 for all veteran players. Economic issues remain unresolved but could be negotiated after camps open.
The New York Giants and Jets will not be having any fans at their games this season, NJ Advance Media reports, due to New Jersey's limit on 500 people per outdoor gathering.
At least one NFL owner, Mark Davis of the Raiders, meanwhile says he is not certain there will be a 2020 season.
"I don't even know if it's safe to play.'Uncertainty' is the word," he told ESPN.com Sunday night.
Davis said he see three options for 2020 at this point:
Proceed as scheduled through training camp and see what happens.
Play a 12-game season starting in November, canceling the four inter-conference games for each team.
Cancel the 2020 season entirely.
"My mindset today is no fans [should attend games]," he said.
Nearly Zero Positive Tests For NBA, NHL Players
The NBA and the players' union said there were zero positive COVID-19 results among the 346 players tested inside the league bubble at Walt Disney World since results were last announced on July 13. Meanwhile the NHL and its players announced that of more than 800 players tested and 2,618 tests administered from July 13-17, only two positive results were reported.
---
RELATED: NBA Odds, Betting Guide
---
Dr. Anthony Fauci To Throw First Pitch
A statement from the Washington Nationals regarding Opening Day. pic.twitter.com/iejxXeAA4V

— Washington Nationals (@Nationals) July 20, 2020
The 2019 World Series champion Washington Nationals have chosen Dr. Anthony Fauci, the main face of the nation's fight against coronavirus, to throw out the ceremonial first pitch before the 2020 season opener against the New York Yankees on Thursday.
Toronto Blue Jays Seek 'Home' For 2020
After learning on Saturday they will not be allowed to play their 2020 MLB home games in Toronto, the Blue Jays continued their search for a home away from home for the abbreviated 60-game season. The Canadian federal government denied the Blue Jays' plan to play 30 games in Toronto due to coronavirus concerns centered around American players bringing the virus into the country.
Several Blue Jays players said they prefer to play in a major-league stadium. The team is currently scheduled to be on the road until July 29, so there is some time available for a solution.
---
RELATED: 2020 MLB Betting Guide
---
No Ballon d'Or Awarded In 2020
The Ballon d'Or, an award for the world's top soccer player, will not be awarded in 2020 because, France Football said, "such a singular year cannot — and should not — be treated as an ordinary one." Pro soccer play was suspended across Europe in March due to the coronavirus pandemic. The return of play without fans and new rules regarding replacements would have tarnished the prestige and legitimacy of the honor, award organizers added.
"All the award seekers will not be in the same boat, some having seen their season cut short. Therefore, how can we establish a fair comparison? To avoid overly convoluted calculations and projections, we chose the least bad of the options," France Football said.
Translation: Everything moving forward as scheduled. https://t.co/oy0wi0uzxB

— Tom Pelissero (@TomPelissero) July 17, 2020
July 17: NFL Ponders Unlimited IR Spots
The NFL may allow teams to have an unlimited number of players return from the injured reserve and non-football injury lists this season due to the potential of infections from the coronavirus, the NFL Network reports.
The league may also lower the number of games from eight to three for players put on IR or the PUP lists to limit the negative effects from players lost to positive tests and/or illness. Both the players' union and the league continued plans on finalizing protocols for the opening of camp, as well.
MLB Player Tests Show Low Positivity Rate
MLB and MLBPA testing update: pic.twitter.com/kTjcWkmJ0g

— Evan Drellich (@EvanDrellich) July 17, 2020
Five players and one team staff member tested positive for COVID-19 from 10,548 tests performed in the past week, MLB said. That includes a five-day period in which no positive test results were reported. That is a positivity rate of 0.05%. Overall, 80 players and 13 coaches/staff members have tested positive out of 21,701 tests performed. That is 0.4% overall positivity rate, well below the national average of 9%.
July 16: NFLPA: 72 players tested positive for COVID-19
The NFLPA said there were 72 positive COVID-19 among the players tested nationwide in various NFL cities. The number represent roughly 2.5% of the overall players but it is not known how many have been tested.
Both the NFL and its players union continue to negotiate terms of the 2020 season, including preseason games, coronavirus protocols and the possibility of holding back some of the players' pay in escrow to help offset declining revenues. Several teams have already announced plans to have fans at games in a reduced capacity.
Some teams begin welcoming rookie players this weekend with veterans scheduled to report league-wide to their home team camps on July 28.
NCAA President Demands "Better Handle On Pandemic"
The president of the NCAA said the spread of the coronavirus is putting the return of collegiate sports in the fall at grave risk.
"When we made the extremely difficult decision to cancel last spring's championships it was because there was simply no way to conduct them safely," Mark Emmert said in a statement as the NCAA issued further guidance for students and athletes. "This document lays out the advice of health care professionals as to how to resume college sports if we can achieve an environment where COVID-19 rates are manageable. Today, sadly, the data point in the wrong direction. If there is to be college sports in the fall, we need to get a much better handle on the pandemic."
Among the protocols the NCAA recommends for member schools:
Daily self-health checks
Appropriate use of face coverings and social distancing during training, competition and outside of athletics
Testing strategies for all athletics activities, including pre-season, regular season and post-season
Testing and results within 72 hours of competition in high contact risk sports
Member schools must adhere to public health standards set by their local communities
Del Mar Cancels Racing
Del Mar Racetrack in California has canceled all racing for this weekend after 15 jockeys and seven other track workers tested positive for COVID-19. It will reopen July 24.
A total of 21 of the 22 people who tested positive worked at Los Alamitos Race Course in Orange County, Calif., on July 4, the San Diego Union-Tribune reports. Del Mar, north of San Diego, began its summer card on July 10 without fans. More than three dozen jockeys and other personnel were tested after two jockeys showed positive test results.
July 15: Michigan To Reduce Seating Capacity
In what could serve as a framework for other major college football programs, the University of Michigan will play its 2020 home football games either without fans or with a reduced capacity due to concerns over the COVID-19 pandemic, the school announced. A final decision on capacity will be made at a later date in accordance with guidance from the university, the Big Ten, medical experts and governmental officials. There will be no season tickets and all season tickets will be maintained in 2021. All ticket sales will be on an individual game basis and limited to current season ticket holders and students.
July 14: Patriots To Limit 2020 Fan Attendance
The New England Patriots have sold out every game since Robert Kraft bought the team in 1994, a run of 261 games. That streak will end if the NFL plays in 2020 due to coronavirus protocols.
The Patriots joined several other NFL teams by saying they will limit capacity to 20% when football resumes. This will be done in accordance with local and state approval and guidance. Fans will have to maintain social distancing, wear face coverings inside the stadium and tickets will be arranged in blocks of 10 seats or less. The first eight rows of stadium seats will not be used. The team previously announced that parking would be free for the season and walk-up sales at the ticket office would be suspended.
Kings forward Harrison Barnes Tests Positive
Sacramento Kings forward Harrison Barnes has tested positive for coronavirus and is quarantine, The Athletic reports. He will join the team in Orlando when he clears per NBA protocols.
SEC Postpones Several Sports Until Sept. 1
NEWS | @SEC Volleyball, Soccer, Cross-Country competition postponed through at least August 31.https://t.co/JSkaKUzqoq

— Southeastern Conference (@SEC) July 14, 2020
July 13: Westbrook Tests Positive For Virus, In Quarantine
Full NBA/NBPA release on latest coronavirus testing results. pic.twitter.com/8FjORN5Ss0

— Shams Charania (@ShamsCharania) July 13, 2020
Houston Rockets guard Russell Westbrook announced he has tested positive for coronavirus. Westbrook said he learned the news before his team headed for the NBA bubble at Walt Disney World and is in quarantine.
---
NBA RETURN : KEY DATES, UPDATES
---
James Harden and recent addition Luc Mbah a Moute also did not travel with the Rockets to Orlando, Florida.
All three players could be able to join their teammates inside at the NBA bubble in Disney World within four days. The players will have to quarantine in their rooms for 48 hours after their arrival before practicing with the Rockets.
July 13, 2020
Sacramento Kings center Richaun Holmes, meanwhile, popped the NBA bubble and left the approved area on Disney property to pick up a food delivery order. Because of that, he is in Day 2 of a 10-day quarantine. Several NBA players have complained on social media about the food and accommodations at the various Disney hotels in which they are staying.
July 10: Pac-12 Only Playing Conference Games for Fall Sports
The Pac-12 followed the Big 10 in declaring that it will only play conference games in all fall sports, including football. The Pac-12 made the announcement on its website.
The Pac-12 is also "delaying the start of mandatory athletic activities, until a series of health and safety indicators, which have recently trended in a negative direction, provided sufficient positive data to enable a move to a second phase of return-to-play activities," according to the announcement.
The move comes a day after the Big 10 announced that its 14 teams would only play games against opponents within the conference for all fall sports. That meant appealing non-conference football games such as Michigan at Washington (scheduled for Sept. 5), Ohio State at Oregon (Sept. 12) and Wisconsin vs. Notre Dame in Green Bay (Oct. 3) would be canceled.
Friday's move from the Pac-12 means one of the elite matchups in Week 1, USC against Alabama, originally set for Sept. 5 in Arlington, Texas, is now off. So is Stanford at Notre Dame (Oct. 10), Notre Dame at USC (Nov. 28) and Colorado at Texas A&M (Sept. 19).
Giants Star Buster Posey To Sit Out Season
San Francisco Giants catcher Buster Posey, 33, announced Friday that he will sit out the 2020 Major League Baseball seasons because of concerns about the coronavirus. Posey, a six-time All-Star and the 2012 National League MVP, recently adopted two newborn twins along with his wife, Kristen. The twin girls are healthy but they will need to be in neonatal intensive care and their immune systems will be weak for a few months, according to the Associated Press.
"In the current state that we are right now and these babies being as fragile as they are for the next four months, at minimum, this ultimately wasn't that difficult a decision for me," Posey said, according to AP.
Posey, a three-time World Series champion with the Giants, is the most prominent player to opt out of the 60-game 2020 MLB season, which is set to begin July 23 with two games including the Giants against the Dodgers.
July 9: Big Ten To Play Conference-Only Fall Sports
As more colleges continue to face academic and athletic challenges caused by the coronavirus pandemic, the fall sports scene will undoubtedly be unlike any other witnessed in the last 100 years. The Big Ten will go with a conference-only schedule across all sports this fall to limit travel, the conference announced.
The sports affected are men's and women's cross country, men's and women's soccer, women's volleyball, field hockey and football. Among the notable football matchups scrubbed: Ohio State at Oregon, Penn State at Virginia Tech, Michigan at Washington and Notre Dame at Wisconsin. The Fighting Irish were scheduled to play the Badgers at Lambeau Field in Green Bay.
The Big Ten also said any student-athletes who choose not to play during the 2020-21 academic year due to COVID-19 concerns will have their scholarships honored by their institutions and remain in good standing with their team.
A day after the Ivy League canceled all sports until Jan. 1, the Atlantic Coast Conference said it will delay some fall sports until at least Sept. 1. The sports affected are men's and women's cross country, field hockey, men's and women's soccer and volleyball. The ACC said it has not made a final determination on football or any other sport.
July 8: Jimmie Johnson Cleared To Race After Positive Test
Jimmie Johnson will drive the No. 48 Chevrolet Camaro for Hendrick Motorsports in Sunday's NASCAR Cup Series race at Kentucky Speedway.
Johnson, a seven-time Cup Series champion, missed the Brickyard 400 last weekend after testing positive for COVID-19. He never exhibited symptoms of the virus and subsequently tested negative Monday and Tuesday. Johnson was cleared by his physician Tuesday evening in accordance with NASCAR guidelines. Johnson, 44, is 15th in points, 46 above the cut line for the 2020 NASCAR Cup Series playoffs.
---
PLACE YOUR BETS:
Best NASCAR Odds & Deals
---
"My family is so grateful for the incredible love and support we've received over the last several days," said Johnson in a statement from Hendrick Motorsports. "I especially want to thank Justin Allgaier for stepping in for me at Indy and being a true pro. I'm excited about getting back to business with my team this weekend."
Four members of the Hendrick Motorsports crew tested negative for COVID-19. The No. 48 team will have its regular personnel roster for the race at Kentucky on Sunday (2:30 p.m., FS1).
Ivy League Cancels Fall Season
The Ivy League has canceled all sports for the fall semester due to the COVID-19 pandemic in what could be a measuring stick for how other colleges handle their fall athletics.
Winter sports will not be allowed to begin until Jan. 1, 2021 at the earliest. CBS Sports first reported that fall sports, including football, men's and women's soccer, men's and women's cross country, and women's field hockey and volleyball, would not be played. The winter sports affected by the delay until 2021 include men's and women's basketball and hockey.
Ivy League football teams compete at the Football Championship Subdivision (FCS) and only one FBS game - Princeton vs. Army on Oct. 10 - is affected by this move.
MLS Tournament Begins
MLS Is Back Odds?

-LAFC: +500
-Atlanta United/Sounders: +800
-NYCFC: +1000
-Union/Toronto FC: +1400
-Galaxy/Red Bulls/Minnesota United: +1600
-Sporting KC: +2000
-Crew: +2200
-Impact/Timbers/Real Salt Lake: +2500
-Orlando City: +3200pic.twitter.com/flLCZ9i2ve

— PointsBet Sportsbook (@PointsBetUSA) July 8, 2020
The MLS Is Back tournament is scheduled to begin Wednesday at ESPN's Wide World of Sports complex in Orlando, Florida. The first game sets Orlando City against Inter Miami at 8 p.m. ET (ESPN).
The tournament will follow a format similar to the one used in the World Cup with teams playing others in their group round-robin style. Group stage games will be used in the 2020 season standings. The MLS Is Back Tournament winner earns a spot in the 2021 CONCACAF Champions League. The MLS season was shuttered on March 12 at the onset of the coronavirus pandemic.
Ryder Cup Officially Moved To 2021
Here's your Ryder Cup rundown for the foreseeable future:

2021: Whistling Straits
2023: Marco Simone G&CC (Italy)
2025: Bethpage Black
2027: Adare Manor (Ireland)
2029: Hazeltine National
2031: TBD/Europe
2033: The Olympic Club
2035: TBD/Europe
2037: Congressional

— Brian Wacker (@brianwacker1) July 8, 2020
In an expected move, the 43rd Ryder Cup has been officially postponed until 2021. The biennial golf tournament was set to be played at Whistling Straits in Kohler, Wisconsin, from Sept. 22-27. It has been rescheduled for September 21-26, 2021.
And in a related move, the PGA Tour announced the 2021 Presidents Cup tournament will slide back to 2022. It was originally scheduled for Quail Hollow Club in Charlotte, North Carolina, on Sept. 30-Oct. 3, 2021. It will now be played from Sept. 19-25, 2022, at Quail Hollow.
July 7: Nets' Spencer Dinwiddie To Skip NBA Restart
After another positive test yesterday and considering the symptoms, @BrooklynNets, team doctors and I have decided that it would be in the best interest for me and the team that I do not play in Orlando. I will be supporting the guys every step of the way! #AudienceOfOne

— Spencer Dinwiddie (@SDinwiddie_25) July 7, 2020
Nets guard Spencer Dinwiddie won't join his Brooklyn teammates in Orlando, Florida, for the NBA restart after another positive coronavirus test.
Dinwiddie's teammate DeAndre Jordan had opted out of joining the team in Orlando after he tested positive for COVID-19. The Nets were scheduled to arrive in Florida on Tuesday. They currently in seventh place in the Eastern Conference, a half-game ahead of Orlando. Dinwiddie averaged 20.6 points over 64 games before the season was halted on March 11. He had been filling in for the injured Kyrie Irving as a starter. Dinwiddie also leads the team with 6.8 assists per game.
MLS Is Back Game Postponed
The MLS Is Back Tournament game between Nashville and Chicago originally scheduled for Wednesday at 10:30 p.m. ET has been postponed until a later date.
The match between Toronto and D.C. United, set for Friday, will now take place on Sunday because of Toronto's delayed arrival in Orlando. The entire tournament is being held at the ESPN's Wide World of Sports at Walt Disney World in Florida.
"Since arriving in Orlando on July 3, five Nashville players have had confirmed positive tests for COVID-19. Two of the players received the confirmed positive results during the weekend and three players received confirmed positive results last night. In addition, four other players have received inconclusive test results, and require further testing," MLS said in a statement on Tuesday.
July 6: MLB Announces Schedule As Teams Await Results
Talked about MLB's testing issues this morning on @GetUpESPN before the Nationals canceled their workout due to a lack of results from tests taken Friday. Every word still applies. pic.twitter.com/gkF89WsZWm

— Jeff Passan (@JeffPassan) July 6, 2020
Several MLB teams are dealing with the fallout of delayed testing results over the weekend. The Washington Nationals, Houston Astros and Los Angeles Angels canceled summer training camp on Monday and the Oakland A's were considering canceling because they have yet to receive the results of coronavirus tests done on players and team personnel performed last week.
Other teams put some practices on hold over the weekend.
The Atlanta Braves announced Monday that outfielder Nick Markakis has opted out of the 2020 season. He joined other players, including David Price of the Dodgers, Ryan Zimmerman of the Nationals and Ian Desmond of the Rockies, in opting out because of coronavirus concerns.
MLB statement addresses "unforeseen difficulties" with testing in recent days and says as of today 95 percent of intake tests have been conducted. Those who were tested now will move into phase in which they will be tested every other day. pic.twitter.com/XXNUUQXKf2

— Ken Rosenthal (@Ken_Rosenthal) July 6, 2020
Meanwhile, MLB issued a statement on Monday saying that the holiday weekend caused delays in test results.
The 2020 MLB schedule, announced Monday evening, covers 60 games over 67 days. Opening Day is July 23, starting with the Yankees at Nationals at 7 p.m. on ESPN and Dodgers vs. the Giants following at 10 p.m. The remaining 26 teams will play their first game on July 24. The final day of the season is scheduled for Sept. 27.
The Yankees are 1.5-run favorites against the World Champion Nationals on Opening Night, with a money line of -136, while the Nationals are +112 at DraftKings. The over/under is 7.5 runs,
---
Talkin' Baseball:
MLB 2020 Betting Futures & Best Odds
---
On Jul 24, the Philadelphia Phillies will open at Citizens Bank Park against the Miami Marlins. The New York Mets face the Braves at home. The Boston Red Sox play host to the Baltimore Orioles. The Colorado Rockies visit the Texas Rangers and the Pittsburgh Pirates open the 2020 season in St. Louis.
The Yankees appear to have an easy go down the final stretch, with 20 of their last 23 games against teams that lost at least 95 games last year. The lone exception is three games against the Red Sox at Fenway Park. Meanwhile, Boston opens with 13 of 23 games against the Yankees and Rays.
Teams will play 10 games apiece against their own divisional opponents and four games each against teams in their geographic equivalent in the opposing league -- AL West against NL West and so on.
NHL Announces Protocols For Return
The NHL and its players have agreed on the rules and regulations required to resume the 2019-20 season inside "bubble" in Toronto and Edmonton.
The discussions are part of broader negotiations on completing a new six-year Collective Bargaining Agreement. The NHLPA membership and NHL Board of Governors is expected to ratify the terms later this week.
Under the terms widely reported earlier, play would resume on Aug. 1 after the teams held two weeks of camp in their home cities and traveled to their respective site for the resumption of play. The Conference Finals and Stanley Cup Finals will be played in Edmonton.
A maximum of 52 individuals — including 31 players — representing each team will be allowed inside the NHL secure zone. That also includes management, coaches, and staff. Players have until three days after the deal is ratified to opt out of playing this summer without penalty. The traveling list of personnel is due July 13. Team training camps will open that same day. All personnel will be tested for coronavirus daily. In addition, anyone expected to come into contact with NHL-related personnel will also be tested.
Both the players' union and the league itself retain the option to cancel play if conditions such as a major spike in COVID-19 infections pose a "risk to player health and safety" and/or jeopardize "the integrity of the competition."
PGA Memorial Tournament Will Not Allow Fans
The PGA TOUR and the Memorial Tournament presented by Nationwide announced today that the event will be held without fans on site, due to the rapidly changing dynamics of the COVID-19 pandemic. https://t.co/ItdUZY3IFe

— PGA TOUR (@PGATOUR) July 6, 2020
The PGA Tour and the Memorial Tournament announced Monday that the tournament, which initially planned to allow onsite spectators, will instead be held without fans and without a pro-am because of the rise in COVID-19 cases.
Players are scheduled to arrive this week at Muirfield Village Golf Club in Columbus, Ohio, for a two-week swing — the Workday Charity Open is being held this week, followed by the Memorial Tournament July 14-19.
After Ohio Gov. Mike DeWine approved in mid-June a phased approach to allowing fans, Memorial Tournament officials announced protocols to permit for 20 percent maximum capacity at Muirfield Village. It had hoped to be one of the first major sporting events in the U.S. to allow spectators.
July 3: MLB Cancels 2020 All-Star Game
The 2020 All-Star Game will not be played due to concerns generated by the COVID-19 pandemic, Major League Baseball announced Friday. The Dodgers had been scheduled to play host for the game. It's the first time since World War II the game will not be played.
The 2021 All-Star Game will be played at SunTrust Park near Atlanta, home of the Braves. Dodger Stadium had been set to host the game this month for the first time since 1980. It will now host the All-Star Game in 2022.
Meanwhile, players continued to report to their home stadiums for official team workouts after undergoing testing. Teams are not announcing individual results, and MLB will be announcing the totals of positive tests at a later date.
#Angels CF Mike Trout, whose wife is pregnant: "Honestly, I still don't feel that comfortable. It's gonna be tough. I've got to be really cautious these next couple weeks. I don't want to test positive. I don't want to bring it back to my wife. It's a tough situation we're in."

— Mike DiGiovanna (@MikeDiGiovanna) July 3, 2020
Players continue to wrestle with their own personal decisions as to whether to play or not. Among them is Mike Trout, whose wife is pregnant.
July 2: More Tests Results For NBA
NBA on further testing of players and staff: pic.twitter.com/694TamEWWB

— Adrian Wojnarowski (@wojespn) July 2, 2020
A total of 351 NBA players have been tested for the coronavirus since June 23, with 25 showing positive results,. That is a league-wide positivity rate of 7.1% among players. Just 10 staff have shown positive results of 884 people tested, or a positivity rate of 1.1%. The national positivity rate, according to the CDC, is 9%. The NBA is scheduled to resume play on July 30 in the bubble at Walt Disney World in Florida. None of the players are reported to be seriously ill or hospitalized.
July 1: NHL Selects Toronto, Edmonton As Hub Cities
The Stanley Cup this year will be awarded in Canada for the first time since 1993 as the NHL has reportedly selected Edmonton and Toronto as the hub host cities for its planned return later this month.
The teams from the Eastern Conference will be based in Toronto while the teams from the Western Conference will play in Edmonton. The news is expected to be officially announced later Wednesday.
The plan for the NHL to return is built upon 12 teams from each conference playing in their respective hubs. The top four teams in each conference by points percentage will play each other to determine their playoff seeding. The fifth through 12th seeds will simultaneously meet in best-of-five series to determine the other four playoff teams representing each conference.
Canada has done well in handling the coronavirus pandemic, especially in comparison to the U.S. Chicago, Las Vegas and Los Angeles were under consideration by the NHL as potential host sites.
NFL Shortens Preseason
The NFL will be trimming its preseason schedule by two games - cutting Weeks No. 1 and 4 - to provide extra time for players to recover from coronavirus both before training camp and before the regular season, should they get the virus during the preseason.
Another motivating factor was the belief that players would need more time to get into football shape. Now, there will be a three-week acclimation between the start of camp July 28 and the first group of preseason games.
Baseball Players Report For Testing
It's July 1, and that means baseball is scheduled to begin this month. ? pic.twitter.com/3r9vmnPeTP

— MLB (@MLB) July 1, 2020
MLB players reported to their home stadiums Wednesday for physicals and COVID-19 testing, in what many consider a make-or-break moment for the planned return of MLB on July 23. Players will be forced to quarantine if they test positive but still could be able to play if they show no signs of the virus at a later date.
Negative. Play Ball baby!!!!

— Tucker Barnhart (@Tucker_Barnhart) July 1, 2020
June 29: Positive Test Results Announced By NHL
Fifteen NHL players have tested positive for COVID-19 after the league performed more than 1,450 tests on about 250 NHL players who have reported to team practice facilities. The NHL also announced Monday that 11 additional players have tested positive for the coronavirus outside of the Phase 2 protocol. All players who have come back with positive tests have been isolated under CDC or Health Canada guidelines.
Zimmerman, Ross To Sit For Nationals
The Washington Nationals will be defending their 2019 World Series title without veteran infielder Ryan Zimmerman and pitcher Joe Ross when the Major League Baseball season begins in July as both will sit due to COVID-19 health concerns.
It was believed Zimmerman, the lone original member of the Nationals franchise, might retire before the season but said Monday in a statement that he intends to play in 2021.
PGA Tour Player Harris English Tests Positive
PGA TOUR statement - COVID-19 Update - June 29, 2020 pic.twitter.com/dBHwBjeiWu

— PGA TOUR Communications (@PGATOURComms) June 29, 2020
June 26: NBA Announces Positive Test Results
Sixteen of the 302 players tested by the NBA have come back with a positive result for coronavirus, the league has announced.
That is a positivity rate of 5.29%, which is significantly lower than the national average of 9% positive from more than 31.28 million tests performed, according to the most-recent CDC stats. Any player who tested positive will remain in self-quarantine until he can be cleared by health officials.
The NBA is set to begin play at Walt Disney World in Orlando, Florida, on July 30. Teams are scheduled to report to their local training facilities on Wednesday. The number of positive tests reached a one-day record in Florida, with 8,942, or roughly 13% of the tests recorded.
BREAKING: Florida shutting down on-site alcohol consumption at bars, Florida Department of Business & Professional Regulation Secretary says https://t.co/m8H7LDfwwY pic.twitter.com/zzdVxu39qq

— Orlando Sentinel (@orlandosentinel) June 26, 2020
Indy 500 To Allow Fans
104th Running of the #Indy500 update from #IMS:

Full Details: https://t.co/EVlWZM9xze pic.twitter.com/zVCLqarlKM

— Indianapolis Motor Speedway (@IMS) June 26, 2020
There will be a limited number of fans at the 104th Indianapolis 500 on Aug. 23, with capacity set at 50 percent. Race and local officials will be working to finalize a plan to determine the healthy and safety measures to be implemented.
June 25: Kentucky Derby Set For Sept. 5 With Spectators
The 146th Kentucky Derby will take place on Sept. 5 with fans in attendance under public health guidelines, Churchill Downs announced Thursday.
The Derby was shifted from its traditional May date due to the coronavirus pandemic in the spring. Kentucky Derby Week will be held Sept. 1-5 with the Oaks on Friday, Sept. 4 and the Derby on Saturday, Sept. 5.
---
PLACE YOUR BETS: Best Horse Racing Sites & Offers
---
Crowd capacity will be reduced to fit state and local guidelines. General admission tickets will be limited to a specified number and only grant access to the infield. No general admission will be allowed in the "front side" or paddock areas of the facility. Any in-person crowd at Churchill Downs will increase the race's handle and may lead to a larger stake for the winner.
The 4-5 favorite Tiz The Law won the Belmont Stakes this past Saturday and is an early 5-2 favorite to win the second leg of the Triple Crown. The New York-bred horse had opened at 20-1. Honor A.P. is second at 7-2 after opening at 50-1. Honor A.P. did not run in the Belmont but won the Santa Anita Derby. The Preakness will be the final leg of the Triple Crown this year and has been re-scheduled for Oct. 3.
New Hampshire To Allow Fans At NASCAR Race
Fans will be allowed to attend the NASCAR Cup Series Foxwoods Resort Casino 301 scheduled for Aug. 2 at New Hampshire Motor Speedway. Capacity will be limited to 35% in the grandstands and suites, subject to social distancing requirements and additional safety protocols. Officials said the race will be the largest spectator event in New England since the onset of the coronavirus pandemic.
June 24: Koepka To Skip Travelers After Caddie Tests Positive
After his caddie tested positive for coronavirus, Brooks Koepka withdrew from this week's PGA Tour Travelers Championship, Golfweek's Eamon Lynch reports.
Caddie Ricky Elliott tested positive for COVID-19 Wednesday morning. Webb Simpson and Chase Koepka, Brooks' brother, also withdrew Wednesday. Both tested negative. Graeme McDowell withdrew Wednesday because his caddie tested positive. Cameron Champ withdrew Tuesday after a positive test.
PGA Tour commish Jay Monahan, citing low number of positive tests so far and expected positives: "We need to learn to live with this virus. This virus isn't going anywhere. ... You're going to have more [positive] tests going forward."

— Brian Wacker (@brianwacker1) June 24, 2020
Despite a golfer and two caddies testing positive for coronavirus, the tournament will begin as scheduled Thursday morning at TPC River Highlands in Cromwell, Connecticut, PGA Tour commissioner Jay Monahan said Wednesday.
---
RELATED: Odds & Best Bets For This Week's Travelers Championship
---
"I'm going to pull out to protect everybody else. I think it's the right thing to do," Koepka told Lynch. "I don't want to risk anyone's life if they have respiratory issues or underlying conditions. The only way this Tour can continue is if guys to do this sort of thing and be proactive about it."
Last week, Nick Watney became the first tour player to test positive.
New York City Marathon Canceled
The New York City Marathon will not be held this year due to the coronavirus pandemic.
The race was scheduled for Nov. 1, but was scrubbed because of too many health and safety concerns. The Boston Marathon had been rescheduled from its traditional April date to September before it was also canceled for 2020.
"While the marathon is an iconic and beloved event in our city, I applaud New York Road Runners for putting the health and safety of both spectators and runners first," Mayor Bill de Blasio said in a statement. "We look forward to hosting the 50th running of the marathon in November of 2021."
June 23: No. 1 Men's Tennis Player Djokovic Tests Positive
Top-ranked tennis star Novak Djokovic tests positive for the coronavirus after taking part in a tennis exhibition series he organized in Serbia and Croatia. Djokovic is the fourth player to test positive for the virus after playing in those exhibitions. https://t.co/F52tSUFiX5

— The Associated Press (@AP) June 23, 2020
Novak Djokovic, the No. 1 men's tennis player in the world, revealed Tuesday that he has tested positive for the coronavirus.
Djokovic, who organized an exhibition tour called Ardia in Serbia and Croatia, is the fourth player to test positive for the virus. The 33-year-old first played in Belgrade several weeks ago and then again last weekend in Zadar, Croatia, according to the Associated Press.
His wife, Jelena, has also tested positive, the AP report said.
"The moment we arrived in Belgrade we went to be tested. My result is positive, just as Jelena's, while the results of our children are negative," Djokovic said in a statement. "Everything we did in the past month, we did with a pure heart and sincere intentions. Our tournament meant to unite and share a message of solidarity and compassion throughout the region."
Few, if any, social distancing measures were observed at the matches during the first two stops. Three other players have tested positive — Viktor Troicki, Grigor Dimitrov and Borna Coric.
"We organized the tournament at the moment when the virus has weakened, believing that the conditions for hosting the Tour had been met," Djokovic said in his statement. "Unfortunately, this virus is still present, and it is a new reality that we are still learning to cope and live with. I am extremely sorry for each individual case of infection."
Djokovic, who defended his Australian Open championship in February, said he will remain in self-isolation for the next 14 days. The U.S. Open is scheduled to begin in late August with the French Open to follow soon after. Wimbledon has been canceled.
June 22: Baseball Players Strike Down Deal
The Major League Baseball Players Association today released the following statement: pic.twitter.com/1OnFBsoEjd

— MLBPA Communications (@MLBPA_News) June 22, 2020
The fate of Major League Baseball in 2020 has been thrown back to Commissioner Rob Manfred after players' union representatives overwhelming rejected the latest framework of a deal proposed by team owners by a 33-5 vote.
Manfred has the power to unilaterally implement a season of any length or cancel it. Both sides have been going back-and-forth for weeks trying to flush out a deal that might offer more games than the 50 or 60 sought by the owners. The players want to play as many games as possible and received pro-rated salaries while owners want to limit the number of games due to concerns — they say — that they would lose money without fans in the stands because of coronavirus concerns.
Some owners are reportedly urging Manfred to implement a season as soon as Monday night given the fact that July 4 is less than two weeks away.
And the dominoes are now likely set to tumble:
1. Implementation of a short season by MLB
2. Some players choosing not to play.
3. PA grievance
4. Upcoming free agents get destroyed in market
5. All major labor issues merely deferred to next spring.
Mutually assured destruction.

— Buster Olney (@Buster_ESPN) June 22, 2020
Ryder Cup Likely To Be Postponed Until 2021
It all but certain the 2020 Ryder Cup at Whistling Straits will be postponed until 2021, The Guardian reported.
The possibility of having no spectators at the biennial event and the current travel restrictions due to coronavirus concerns left golfers on both squads expressing a preference to push the event back a year.
The PGA also said the PGA Championship at TPC Harding Park in San Francisco, scheduled for Aug. 6-9, will be played without fans there.
June 19: Pro Teams Deal With Coronavirus Outbreaks
BREAKING: Maple Leafs star Auston Matthews tests positive for #COVID19 https://t.co/vtML0wU1Ln EXCLUSIVE from @simmonssteve pic.twitter.com/lzp0m9zOmt

— Toronto Sun (@TheTorontoSun) June 19, 2020
The Tampa Bay Lightning, Toronto Maple Leafs and Philadelphia Phillies had players test positive for coronavirus this week.
Maple Leafs superstar Auston Matthews tested positive for COVID-19, two National Hockey League sources outside Toronto have confirmed to the Toronto Sun Friday. Matthews has reportedly self-quarantined at his Arizona home, hoping to be healthy enough to travel to Toronto before camp begins on July 10.
The Lightning closed their team facility in Tampa, Florida, to all non-essential staff after reports said three players and two staffers tested positive following recent workouts this week. Five players and three staff members of Philadelphia Phillies who had been training in nearby Clearwater also tested positive for coronavirus in recent days, multiple sources told NBC Sports Philadelphia.
Tampa Bay was the fourth NHL team with players to test positive for the coronavirus. It was in Phase 2 of its opening protocol, which allowed groups of six players at a time to work out on the ice together.
This news comes a day after it was learned that the Tampa Bay Buccaneers had one coach test positive and two more quarantined because of virus concerns.
Florida recorded a record high of 3,822 positive cases Friday. Gov. Ron DeSantis Friday in Miami said that most of the state's new cases have been found among younger people with milder symptoms and added that Florida has a surplus of hospital beds available. "A lot of the people who are testing positive now are not symptomatic," he said. The NBA and MLS are scheduled to begin play at Walt Disney World in a "bubble setting" in July, while the WNBA is set to begin playing under similar circumstances at IMG Academy in Bradenton, Florida.
PGA Tour Player Tests Positive
PGA Tour player Nick Watney withdrew from the RBC Heritage in Hilton Head, South Carolina, Friday prior to the second round after showing symptoms of the disease and testing positive for COVID-19.
Watney will undergo self-isolation and recovery period under CDC guidelines. Watney traveled privately to Hilton Head Island for the tournament and was not on the PGA TOUR-provided charter flight. He tested negative upon arrival. He is the first PGA TOUR member to test positive for Coronavirus. A total of 369 individuals (players, caddies, essential personnel) underwent on-site testing prior to the start of the tournament, with zero positive results, the PGA Tour reported.
The PGA TOUR will have no additional comment at this time and we ask media and fans to respect the privacy of Nick and his family.
Clemson Says 28 Athletes & Staff Test Positive
Clemson has had 28 positive COVID-19 tests among 315 athletes and staff tested by the school, including several football players.
The athletes will be isolated for at least 10 days, and those who have been in contact with them have been asked to quarantine. Most of the cases are asymptomatic and none of the athletes have been hospitalized, according to reports. Last week, two players on the school's 104-member football team tested positive.
June 18: Fauci Doubtful About Football, NFL Responds
NFL Chief Medical Officer Allen Sills issued these comments in response to Dr. Anthony Fauci expressing concern about the upcoming season: pic.twitter.com/8YXrpzKIXS

— Adam Schefter (@AdamSchefter) June 18, 2020
Dr. Anthony Fauci Thursday said that the a bubble scenario similar to what the NBA and MLS are using at Walt Disney World would be necessary for football teams to play in 2020 due to the coronavirus pandemic.
Fauci, director of the National Institute of Allergy and Infectious Diseases, told CNN that football players would face the same needs for testing and isolation as other athletes.
"Unless players are essentially in a bubble -- insulated from the community and they are tested nearly every day -- it would be very hard to see how football is able to be played this fall," Fauci said. "If there is a second wave, which is certainly a possibility and which would be complicated by the predictable flu season, football may not happen this year."
The NFL responded by saying it "will make adjustments as necessary to meet the public health environment" as it prepares for the 2020 season.
June 17: Baseball Bosses Resume Talks Face-To-Face
This ... is promising. pic.twitter.com/paSkycRZuQ

— Jeff Passan (@JeffPassan) June 17, 2020
Baseball commissioner Rob Manfred and players' union president Tony Clark met face-to-face in Phoenix, triggering multiple reports of a deal to start the 2020 season being close at hand.
The talks held Tuesday were "productive," according to USA Today, while a potential framework of a deal was put forth that would include a 60-game season starting on July 19 in which the players would receive full pro-rated pay. The player want a longer season — and thus more money — while the owners want a shorter season to limit financial losses they claim they will suffer because of a lack of fans in attendance.
A 60-game season starting on July 19 would leave 71 days on the calendar before Sept. 27, which is the day MLB wants to conclude the regular season. This deal would also include an expanded playoff field of 16 teams, instead of 10.
June 16: U.S. Open Tennis To Take Place Without Fans
The U.S. Open tennis tournament will be held without fans starting on Aug. 31, New York Gov. Andrew Cuomo said Tuesday.
Normally the final Grand Slam event of the year, the U.S. Open will be the second major this year — after the Australian Open, which ended in February — due to the coronavirus pandemic. Wimbledon was canceled for the first time since World War II earlier this spring. The French Open, usually held in June, is now scheduled to begin a week after the U.S. Open ends.
Getting some of the top players in the world to participate could pose a challenge given travel restrictions and COVID-19 fears. The indoor tennis center at Flushing Meadows was used to house hospital beds during the pandemic's height in New York. No. 1-ranked players Novak Djokovic and Ash Barty, and defending men's champion Rafael Nadal, have expressed concerns over playing in New York, the Associated Press reported.
"We're excited about the U.S. Open, (which) is going to be held in Queens, Aug. 31 through Sept. 13. It will be held without fans, but you can watch it on TV — and I'll take that," Cuomo said at his daily briefing in Albany. "The tennis authorities are going to be taking extraordinary precautions, but that's going to take place."
Baseball Fracture Widens
Several marquee major-leaguers took to social media after baseball commissioner Rob Manfred said he was no longer "100 percent" sure there would be a season in 2020.
Manfred last week said he was "100 percent" certain there would be a season this year. His flip-flop drew an immediate response from players.
Rob Manfred and the owners are walking back on their word...AGAIN. The fans do not deserve this. So I'll say it one more time, tell us when and where.

— Max Scherzer (@Max_Scherzer) June 16, 2020
The current state of Baseball pic.twitter.com/c6TGqhqWOr

— Noah Syndergaard (@Noahsyndergaard) June 16, 2020
Baseball's season was scheduled to start March 26 but never got off the ground due to the coronavirus pandemic.
Manfred spoke during an ESPN special Monday night called — ironically enough — "The Return of Sports" and told host Mike Greenberg he was "not confident" baseball would ever begin this year.
That brought a sharp retort from players' union president Tony Clark, who said: "It's time to get back to work," in a statement. "Tell us when and where."
As fans and bettors wait for that information, the calendar continues to work against them. Any hope of a season lasting more than 80 games is all but gone. Teams would need at least a week to assemble and test all players and then another three weeks of "spring training" in order to prepare for a season. That leaves mid-July as the earliest reasonable start date.
NASCAR To Welcome 30,000 Fans At Bristol
OFFICIAL: The 2020 NASCAR All-Star Race will be held July 15th at Bristol Motor Speedway WITH fans. pic.twitter.com/HZXH19uMM7

— FOX: NASCAR (@NASCARONFOX) June 15, 2020
NASCAR has moved its All-Star Race from Charlotte to Bristol, Tennessee, and will allow 30,000 fans in attendance.
The race, which has been re-scheduled to July 15, is being held at the famed Bristol 1-mile oval for the first time. The race has been held at Charlotte Motor Speedway every year but one since it began in 1985.
June 15: WNBA Sets July Return
The WNBA announces plan to tip off 2020 season.

Read more: https://t.co/MkCOlYdRAx pic.twitter.com/brb2IPPLue

— WNBA (@WNBA) June 15, 2020
The WNBA will play a 22-game season followed by a traditional playoff format starting in late July at IMG Academy in Bradenton, Florida.
Each of the league's 12 teams will be housed and will train at the IMG facility, as well. The players will receive full salary for the 2020 season. Under this plan, the playoffs would end in October.
The league and its players are still working out the details on various issues concerning protecting players, coaches and staff from the coronavirus.
June 15: Cowboys, Texans Players Test Positive
Players on the Houston Texans and Dallas Cowboys, including star running back Ezekiel Elliott, have tested positive for the coronavirus, according to ESPN and the NFL Network.
Elliott's agent told Ian Rapoport of the NFL Network that the Pro Bowler is "feeling good." The team could not confirm the diagnosis nor provide information because of federal privacy laws.
ESPN said it was a "small number" of Cowboys and a "few" Texans. None of the players who tested positive were at team facilities, which have been closed to players. The NFL Network report said the Cowboys and Texans teams followed proper health and safety guidelines.
June 11: NHL Camps To Open July 10
The NHL training camps will open on July 10, the league and its players' association announced Thursday. It is Phase 3 of the league's return-to-play plan following the suspension of play due to the coronavirus pandemic in March. The date is contingent on whether or not medical and safety conditions allow for it. Phase 4, which includes games, protocol and hub cities needs to be negotiated by both sides, making an official postseason start date still undetermined. The league is considering several cities for sites to use in both Canada and the U.S.
The NHL regular season was declared over. When play resumes the league at some point will have a 24-team playoff format.
June 10: MLS Set for July 8 Return In Orlando
Counting down the days 'til ???? ?...

All the details on our #MLSisBack Tournament at @WaltDisneyWorld. pic.twitter.com/JRXR1hMjIz

— Major League Soccer (@MLS) June 10, 2020
MLS will return July 8 with a tournament held at Wide World of Sports at Disney World Resort in Florida.
Play was suspended on March 12 due to the COVID-19 pandemic. The MLS is Back Tournament will run until Aug. 11 and include 54 matches — including 39 in group-stage play and 15 in the knockout round.
Play will begin all teams participating in group stage play, before advancing to the round of 16. Each club will play at least three matches.
Key Dates
June 24: Teams begin arriving in Florida
July 8: MLS is Back Tournament group stage begins
July 25-28: Round of 16 begins
July 30- Aug. 1: Tournament Quarterfinals
Aug. 5-6: Tournament Semifinals
Aug. 11: MLS is Back Tournament Final
The tournament will follow a format similar to the World Cup with a continuous schedule of matches nearly every day beginning at 9 a.m. There will also be matches at 8 p.m. and 10:30 p.m. EST. Due to the Florida heat and weather, the majority of matches will occur at night.
As the "host" team, Orlando City SC will be the top seed in the six-team group.
Upon completion of the MLS is Back Tournament, MLS plans to continue its season with a revised schedule in home markets, followed by the Audi MLS Cup Playoffs and the 25th MLS Cup.
June 9: Fight Island Is Official
UFC's Fight Island will be set on Yas Island in Abu-Dhabi, UFC president Dana White announced Tuesday.
The site will be fully self-contained and will include an octagon for fights, housing, and training facilities for the athletes and their personnel.
UFC has held events without fans in Florida and Las Vegas since the coronavirus pandemic brought a halt to pro and college sports in North America in March.
CONFIRMED! ?@DanaWhite provides all the details for #UFCFightIsland which will be happening #InAbuDhabi. @VisitAbuDhabi pic.twitter.com/QjIVpmO0ru

— UFC (@ufc) June 9, 2020
The UFC will play host to events from the city in Dubai on July 11, 15, 18 and 25.
This is the UFC 251 schedule on July 11, per the promotion:

Early prelims – 6p-8p ET (Fight Pass, ESPN, & ESPN+)
Late Prelims – 8p-10p ET (ESPN & ESPN+)
PPV – 10pm ET (ESPN+)

So, it'll be like Bisping vs. Hendo 2 in Manchester. Main card starts at 6 am locally in UAE.

— Ariel Helwani (@arielhelwani) June 9, 2020
June 9: NASCAR To Open For Limited Fans
NASCAR will be the first major pro sport in America to allow fans into its venues to watch live competition since the coronavirus shut down sports in mid-March.
About 1000 invited military service members stationed in South Florida will be allowed to attend the NASCAR Cup Series Dixie Vodka 400 at Homestead-Miami Speedway on June 14. Meanwhile, 5000 seats will be available for the GEICO 500 at Talladega Superspeedway in the front stretch grandstands/towers on June 21. Only those who held tickets to the Talladega race that was originally scheduled for April 26 and live with 150 miles of the track will be eligible to attend to go to the race.
NASCAR said it has modified event procedures, protocols using guidance from public health officials, medical experts and local, state and federal officials. All guests will be screened before entering, required to wear face coverings, mandated to social distance at 6 feet in groups, and will not have access to the infield, NASCAR said.
June 8: Baseball Makes Another Pitch
As the clock winds down on the ability of Major League Baseball to have anything resembling a legitimate season in 2020, a new proposal from the owners was quickly rebuffed by players on Monday.
MLB has made proposal to Players. 75 percent Prorated salary. 76 game season. Playoff pool money. No draft pick compensation for signing player. Season finishes September 27th. Post season ends at end of October. Significant move towards players demands and effort to play more.

— Karl Ravech (@karlravechespn) June 8, 2020
According to sources this equates to roughly 200 million more in player salaries. The 50 game season is not a threat rather a negotiated right. Hopefully this spurs further dialogue, if not we will play a short season

— Karl Ravech (@karlravechespn) June 8, 2020
Those hopes were — apparently — quickly dashed.
The #MLBPA considers #MLB's latest offer a "step backwards''. They guaranteed 50% pay with possibility of earning 75% prorated salary. Also in proposal, per @karlravechespn, 76-game season, playoff money and no draft pick compensation for free agency.

— Bob Nightengale (@BNightengale) June 8, 2020
Stay tuned.
Meanwhile, the PGA Tour and LaLiga return on Thursday. The Charles Schwab Challenge at Colonial in Fort Worth, Texas, is the first Tour event since play was halted during the Players' Championship in March. Rory McIlroy, Jon Rahm and Brooks Koepka will be among the featured groups when play begins. They are ranked 1-2-3 in the world, respectively.
June 4: NHL Solidifies Playoff Format
The @NHL has announced more details of the playoff format for the Return to Play Plan following approval by the League's Board of Governors and the @NHLPA.

The agreement is subject to the NHL and NHLPA reaching an overall agreement on resuming play. https://t.co/KThKX88JBb pic.twitter.com/8GLKgYoYfN

— NHL Public Relations (@PR_NHL) June 4, 2020
Each NHL playoff series will be a best-of-seven format after the initial qualifying round and teams will be reseeded throughout if/when play resumes this summer with 24 teams, the league said Thursday.
Meanwhile, the Pittsburgh Penguins said an unidentified player had tested positive for the COVID-19. The player has been isolated and has since recovered but is not in Pittsburgh. NHL players will be tested daily if/when play resumes. No specific health and safety protocols have been announced for the teams playing in two hub cities.
The hub cities have not been announced.
---
Best Odds & Deals: 2020 NHL Futures
---
June 3: Details Of NBA Playoff Tournament
The NBA is expected to return to live action without fans in Orlando, Florida, on July 31 with a 22-team tournament. Each of the 22 teams will play eight regular season games to finalize seeding for the playoff, according to ESPN. The Athletic reports that the 16 teams currently in a playoff spot would automatically qualify for the playoffs.
The play-in format requires a double-elimination format for the 8th seed, a single-elimination for the 9th seed, The Athletic and ESPN both report.
Sources: Joining the 16 current playoff teams in Orlando: New Orleans, Portland, Phoenix, Sacramento and San Antonio in the West and Washington in the East. If the 9th seed is more than 4 games behind the 8th, No. 8 makes playoffs; Fewer than 4 games, a play-in tournament.

— Adrian Wojnarowski (@wojespn) June 3, 2020
June 2: NBA Eyes Finals By End Of October
A potential Game 7 of the 2020 NBA Finals would be played on Oct. 12 in Orlando, according to the latest proposal being discussed by the league, owners and players, ESPN reports. This would be the result of a 22-team tournament beginning in late July. The NBA draft and free-agency would follow the completion of the playoff tournament.
A proposal to take to a vote of the NBA's Board of Governors is expected Thursday.
Live Horse Racing Returns To Belmont Park Wednesday
Live horse racing returns to Belmont Park in Elmont, New York, on Wednesday after the start of the 2020 racing season was halted due to the coronavirus pandemic.
There will be no spectators on hand to watch the action and those on-site will be limited to trainers, jockeys and other personnel deemed essential. Among those not deemed essential: owners. New York's last sanctioned thoroughbred race took place on March 15 at Aqueduct.
Racing at Belmont will occur four days this week and five days per week starting next week through the end of current meet on July 12. There will be at least one stakes race per day during the abbreviated 2020 meet.
Bettors, however, will not be able to watch racing from Belmont on the TVG network, as they have in the past. Racing will be carried on MSG in the New York Metro area and on FS1 and FS2 nationwide.
For the first time ever, the 152nd Belmont Stakes will be the first leg of the Triple Crown when it is run on June 20 over a shortened course of 9 furlongs. The 2020 Kentucky Derby has been pushed back to Sept. 5 while the Preakness is now set for Oct. 3.
---
POST TIME: Get The Best Horse Racing Deals Here
---
June 1: Sports Return Beckons With Arrival Of June
The calendar flipped Monday into a new month with a rising tide of optimism that the NBA and Major League Baseball could reach deals to return to play within the next week. Both pro leagues are battling time to crown champions in 2020. The NBA appears poised for a deal that would complete its 2019-20 season with a playoff tournament that would be held in its entirety at Walt Disney World in Orlando, Florida.
Baseball owners, meanwhile, are weighing an offer from the players' union for a 114-game season that would allow owners an out on paying 2020 salaries if there is no postseason.
The MLBPA delivered a proposal to MLB on Sunday afternoon, a source familiar with it tells ESPN. It includes 114-game season that would end October 31, the right to opt out of the season for all players and potential deferral of salaries if 2020 the postseason were canceled.

— Jeff Passan (@JeffPassan) June 1, 2020
Meanwhile, in England, professional sports were allowed to resume Monday as the country looks to move forward amid the coronavirus pandemic. The Premier League is set to resume in June 17 and England's second-tier soccer league, the Championship, is set to resume June 20.
Things are a bit more perilous concerning an MLS return. Its players' union approved a counteroffer to the league in regard to concessions due to lost play during the coronavirus pandemic, modifications to a new upon CBA, and plans to complete in a summer tournament in Orlando.
MLS sources say the league is unwilling to budge from its original offer and could lock out the players starting at noon on Tuesday, ESPN analyst Herculez Gomez tweeted.
MLS has been shut down since March 12.
May 29: Messi, La Liga Set For June Return
Spain's La Liga will resume on June 11 three months after the coronavirus pandemic forced its suspension.
Spain's government authorized the return of competitive sport in the country beginning June 8.
"The Spanish football federation [RFEF] and La Liga have agreed, as part of the Contact Group formed together with the National Sports Council [CSD], the format of the eleven remaining matchdays to complete La Liga Santander and La Liga SmartBank [the first and second divisions]," said an official statement from the CSD.
First division play resumes with the Seville derby between Sevilla and Real Betis on Thursday, June 11.
Texas To Allow 25% Capacity At Outdoor Sporting Events
Texas will soon allow outdoor pro sports events to have spectators, but their numbers will be limited.
Gov. Greg Abbott issued a revised order that would allow outdoor stadiums and venues to host up to 25% of their normal capacity starting in June as part of the states' move to reopen amid the coronavirus pandemic.
The PGA Tour will resume its season in two weeks starting on June 11 at Colonial in Fort Worth but has said it will not have spectators in attendance. Leagues will have to apply to state health officials to be allowed to have fans. Indoor events will still be without spectators.
Boston Marathon Postponed - To Be Held'Virtually'
The Boston Marathon has been canceled for 2020 after being rescheduled from April until September. Massachusetts remains under strict quarantine rules. Boston Mayor Marty Walsh said having the race and its traditional huge crowds would "not be realistic on Sept. 14 or anytime this year" because of concerns over maintaining public health amid the coronavirus pandemic. It is the first time in the race's 124-year history it has been scrubbed. The Boston Athletic Association announced that the race will be held virtually, that entrants can get their fees refunded and that all who recorded qualifying times will be eligible for the 2021 race. The race was marred by a terrorist bombing in 2013 that killed 3 spectators and injured more than 250 others.
Soccer Leagues In Europe Set Return
Italian Sports Minister Vincenzo Spadafora gave Serie A the green light to resume after a meeting with Italian soccer authorities on Thursday. Play will resume on June 20. The move came after England's Premier League announced it will return to the pitch on June 17. Aston Villa vs Sheffield United and Manchester City vs Arsenal are scheduled to be the first two games when the Premier League resumes next month, with a full round of matches taking place for the first time since the restart on June 19-21.
May 27: NBA Eyes Single-Site In Orlando With Family Members
If the NBA returned with playoff teams seeded 1-16, this is what the matchups would be ? pic.twitter.com/hbNmTKEw4M

— ESPN (@espn) May 27, 2020
The NBA and National Basketball Players Association moved closer to a plan that would allow for family members to join players when the season resumes inside an Orlando, Florida, bubble environment.
Players and team officials will be located at the Walt Disney World Resort and then be joined by family members only after some teams are eliminated from the playoffs, ESPN reported.
Players on contending teams who anticipate lengthy playoff runs are lobbying for the family members to join them on site in central Florida. Players may not arrive in Orlando until mid-July. A call is planned among the NBA's board of governors on Friday to discuss the matter.
New Jersey, New York Pro Teams Can Open Facilities
UPDATE: Professional sports teams in NJ may return to training and even competition – if their leagues choose to move in that direction. We have been in constant discussions with teams about necessary protocols to protect the health and safety of players, coaches, and personnel. pic.twitter.com/yMrCFtSyqY

— Governor Phil Murphy (@GovMurphy) May 26, 2020
Professional sports teams in New Jersey and New York can return to training and even games when approved by their leagues, according to announcements from both governors.
New Jersey Gov. Phil Murphy took to Twitter on Tuesday to open the state to professional sports: "We have been in constant discussions with teams about necessary protocols to protect the health and safety of players, coaches, and personnel," Murphy tweeted Tuesday morning.
New York Gov. Andrew Cuomo announced his decision at a news conference Sunday, saying New York professional sports teams — the Yankees, Mets, Bills, Knicks, Nets, Rangers and Islanders — can start training in the state beginning immediately.
The New York Giants and Jets train in New Jersey and play home games at MetLife Stadium in East Rutherford. Team facilities were allowed to begin re-opening last week on a limited basis by the NFL. The Giants training facility is in East Rutherford and the Jets is in Florham Park.
The NHL's Philadelphia Flyers have their practice facility in Vorhees, New Jersey, and the NBA's Philadelphia 76ers have theirs in Camden, New Jersey.
MLB, NHL and NBA are working on plans to return with practices in June and games beginning in July. The NFL continues to try and stay on track for the season beginning in September.
Starting today, NY professional sports leagues can begin spring training.
On Tuesday, veterinarians can reopen statewide.

— Andrew Cuomo (@NYGovCuomo) May 24, 2020
May 22: PokerStars Postpones Barcelona Championship Event
PokerStars has announced that the PokerStars Players No Limit Hold'em Championship, scheduled for Aug. 20-24 in Barcelona, Spain, has been postponed until 2021.
New dates for the live event, which will still be held in Barcelona, have not been determined.
PokerStars posted the following statement on its website Friday:
"It is with great regret that we've had to make the decision to postpone the PokerStars Players No Limit Hold'em Championship (PSPC) 2020 and EPT Barcelona due to be held at Casino Barcelona, Spain due to the current global situation. Here at PokerStars, we really look forward to these events taking place and particularly so with the PSPC, which will now take place in in 2021 and seeing our PokerStars family once again."
Another poker operator, Unibet, has moved its remaining live poker events for 2020 online. Unibet now has three Unibet Open online events scheduled for the remainder of 2020.
May 21: Boxing Primed For Return To Las Vegas In June
Promoter Bob Arum plans to stage a card of five fights on June 9 at the MGM Grand in Las Vegas, if local and state officials approve, he said Thursday.
The card would mark the start of a series of fights over the next two months at the MGM Grand. For fans of boxing betting, there will be a second fight card two nights later, kicking off twice weekly shows at the hotel in June and July. The fights would be televised on ESPN.
Following the lead of UFC in Florida, there would be no fans allowed at these fights and all the participants and related personnel would be tested for the coronavirus at least twice during fight week. The UFC is also planning to have two cards at its facility in Las Vegas. The Nevada Athletic Commission has to approve all the events.
"Once we get those fights in and UFC gets its initial fights in, both of us will ask for additional dates," Arum told The Associated Press. "The key was getting enough testing, and we've got plenty of testing in Nevada to hold our events."
The casinos along the Las Vegas strip have been shuttered for two months and several, including the MGM Grand, are expected to reopen in early June pending the easing of restrictions by Nevada Gov. Steve Sisolak.
May 20: NBA Aims For Mid-July Returns Based in Orlando
The NBA has focused on using Walt Disney World Resort in Orlando, Florida, as its base of operations when it resumes 2019-20 season, The Athletic reports.
Disney also owns ESPN, which is a major broadcast partner with the league. Disney has gained an edge over cities such as Las Vegas because of its isolation compared to potential sites on or near the Las Vegas Strip, and the abundance of on-site facilities, including an arena. It remains unclear when the games would begin, but multiple sources say the prospect of players fully training in mid-June and playing by mid-July has been the most popular and possible scenario discussed.
It appears likely that Orlando would be a solo host given the number of facilities available near Disney to play games and a willingness to limit travel.
May 19: Belmont Stakes Scheduled For June 20
NYRA today announced the 152nd Belmont Stakes will be held on Saturday, June 20 without spectators in attendance ⬇️https://t.co/6z422RD7A4

— Belmont Stakes (@BelmontStakes) May 19, 2020
The Belmont Stakes will reverse course this year and become the opening leg of the Triple Crown for the first time.
The 152nd running of the Belmont is now scheduled for June 20 and will be held without spectators. The $1 million race will be shortened from 1 1/2 miles to 9 furlongs and televised on NBC.
The Kentucky Derby and Preakness were previously rescheduled due to the coronavirus pandemic. The Kentucky Derby was moved from May 2 to Sept. 5, while the Preakness Stakes was pushed from May 16 to Oct. 3.
MLS Cancels All-Star Game, Two Cup Competitions
Major League Soccer announced it is canceling its annual All-Star Game as well as two cup tournaments, the Campeones Cup and Leagues Cup.
MLS has yet to set a date for when it might resume its season, which was just two weeks old when coronavirus concerns shut down the league.
The All-Star Game, scheduled for July 29 in Los Angeles, would have pitted MLS All-Stars against stars from Mexico's top division, Liga MX. MLS announced that it expected the 2021 event to be held in the same city and the same format at an undetermined date.
Also scrubbed for 2020 were the Campeones Cup, which would have seen MLS champion Seattle host a Mexican team to be determined on Aug. 12, and the Leagues Cup, pitting MLS teams against Liga MX teams. MLS said the leagues planned to resume those two competitions in 2021.
May 18: Cuomo Tells Pro Sports Teams NY Will Help Them Return
New York State is ready and willing to partner with major sports teams that are interested in playing games safely, without fans.

If our professional sports teams can make it work (& be safe) on their end, we're supportive.

— Andrew Cuomo (@NYGovCuomo) May 18, 2020
New York Gov. Andrew Cuomo said professional sports teams should start working on plans to resume play without fans. Cuomo said the state would offer assistance to help the teams seeking to return.
"Hockey, basketball, baseball, football, whoever can reopen we're a ready, willing and able partner," Cuomo said Monday as New York's COVID-19 numbers for hospitalizations, intubations and deaths continued to decline.
Sports are slowly beginning to return during the coronavirus pandemic. UFC has held several events, while NASCAR raced Sunday in Darlington, South Carolina. The PGA had a charity skins game Sunday in Florida with another one on tap May 24 involving Tiger Woods, Phil Mickelson, Peyton Manning and Tom Brady. The tour returns on June 11 in Fort Worth, Texas.
Arizona Gov. Doug Ducey on May 12 said professional sports could return to his state. The state is starting to reopen during the coronavirus pandemic, with Ducey saying on social media that Arizona is "trending in the right direction." Ducey said he had some discussions with "leaders of some of these leagues" but did not say which ones, according to the Associated Press.
A day after Ducey opened his state, Florida Gov. Ron DeSantis announced his state is open to professional sports teams wanting to resume. "All professional sports are welcome here for practicing and for playing," DeSantis said May 13. "What I would tell commissioners of leagues is, if you have a team in an area where they just won't let them operate, we'll find a place for you here in the state of Florida."
Cuomo on Monday announced that western New York would start Phase 1 of the reopening process.
Premier League Return A Step Closer
Premier League Shareholders today voted unanimously to return to small group training from Tuesday afternoon – the first step towards restarting the Premier League, when safe to do so

Full statement: https://t.co/8F3qJxZssV pic.twitter.com/nEdWoQ8EGI

— Premier League (@premierleague) May 18, 2020
Premier League clubs have voted to let players return to team facilities and train in small groups, another step closer to a return for England's top soccer league, ESPN reported on Monday.
On Tuesday, teams can return to training for the first time since the season was frozen in mid-March amid the coronavirus pandemic. However, the clubs in the Premier League and England's second flight, The Championship, have yet to vote on a date to restart games.
Many issues remain before EPL can resume its season, including the question of using neutral venues. Over the weekend, Germany's Bundesliga became the first major European league to return to play, with a full slate of games in empty stadiums.
May 13: Momentum Building For NBA, MLB Return
Momentum for a return to pro sports continues to build this week across several fronts as pro leagues and players wrestle their desire to play with the realities cause by the the COVID-19 pandemic and its related lockdowns.
Professional sports will be able to return to Arizona as of Saturday, which means that state, along with Florida, could serve as a potential site for the return of NBA and MLB action. Florida has already played host to a UFC card and will see the UFC Fight Night 171 card take place Wednesday in Jacksonville. Meanwhile, there will be a PGA Tour skins game in Florida this weekend and the Tiger Woods-Phil Mickelson rematch with Tom Brady and Peyton Manning is set for May 24.
---
TIGER VS PHIL — THE REMATCH: Best Golf Odds & Deals
---
NBA owners and executives have grown increasingly positive about resuming play this season after a virtual meeting between the NBA board of governors and commissioner Adam Silver. That followed an informal poll among players and a virtual meeting among key players on Monday — including LeBron James and Steph Curry — who voiced their willingness to resume the 2019-20 season.
ESPN reported that the owners and executives were encouraged about how well the league had progressed toward minimizing health risks and over a conversation with the National Basketball Players Association about the players' willingness to restart the season. A key development would be the potential to continue play even if one player tested positive for the virus.
The NBA expects 22 of its 30 team practice facilities to be open by Monday. Two potential sites for a possible "bubble" return later this spring are Las Vegas and Disney World in Orlando since both have large enough venues to house the entire NBA contingent of players, officials, team executives and other related personnel on one campus-like site.
---
2020 MLB FUTURES: Best MLB Odds & Deals
---
Meanwhile, MLB owners and representatives of the players' union met for several hours Tuesday to discuss the logistics involved in starting the 2020 season, which was scheduled to begin on March 26. There were no talks of compensation. These talks are expected to last at least two weeks.
Elsewhere:
The NCAA will not mandate a single uniform date for college sports to return, leaving that up to state, local and university officials. The COVID-19 pandemic shuttered college sports in mid-March, wiping out all the winter sports championships and nearly the entire spring schedule. Meanwhile, the 23-school California State University system is going to remain in a virtual learning model this fall, which leaves possibility for fall sports there uncertain.
The PGA Tour has set protocols for its return starting with the Charles Schwab Challenge at Colonial in Fort Worth, Texas, on June 11. It will be the first of four events on the schedule that are planned to be held without fans. Players, caddies and tournament officials and employees will be required to complete health questionnaires and will be screened before travel, tested upon their arrival at a designated hotel and be subject to to daily questionnaires and screenings. The tour has also arranged for charter flights between events for players and caddies.
The 2020 IndyCar champion will be crowned Sunday, Oct. 25 at a rescheduled Firestone Grand Prix of St. Petersburg. This will be the 16th consecutive year that an IndyCar event will take place on the streets of the Gulf Coast Florida city. The race was originally scheduled for March 15.
May 12: NBA Top Stars United On 2020 Return
Multiple marquee NBA names, including LeBron James and Steph Curry, are united in their desire to resume the 2019-20 season.
The players voiced their desire to return to play toward the end of a call discussing the fallout of the coronavirus pandemic, Yahoo Sports reported.
Chris Paul, president of the National Basketball Players Association, arranged the call on Monday that included Anthony Davis, Kevin Durant, Giannis Antetokounmpo, Kawhi Leonard, Damian Lillard, Russell Westbrook, James and Curry. The parties agreed they wanted to resume play with proper safety protocols once the NBA is allowed to return.
ESPN also reported players union representatives began an informal poll of its members via text as to whether or not they wanted to return.
The NBA season has been suspended for two months.
May 11: MLB, Premier League Plan Their Returns
BREAKING: Major League Baseball owners OK a proposal that could lead to the coronavirus-delayed season starting around the Fourth of July weekend in ballparks without fans.
https://t.co/EkBOoAsVqk

— AP Sports (@AP_Sports) May 11, 2020
Major League Baseball plans to start the regular season around July 4 if players sign off on a proposal that owners will send to them Tuesday. It calls for spring training beginning in mid-June and regular-season games without fans in the first week of July, the Associated Press reported Monday. The plan proposes an 82-game schedule with games being played between each division and the same division in the other league. Owners approved the plan Monday and hope to begin negotiations with the players' union as soon as Tuesday. Read more about the MLB plan here.
The English Premier League can start after June 1 without fans after it received approval from the government. England's top division would be the second major European soccer league to restart its season. The plan must still be voted on by the clubs and 14 of the EPL's 20 clubs must approve it, according to ESPN. A number of key details need to be resolved, including a schedule and the possible use of neutral sites. Read more about the EPL plan here.
May 7: Las Vegas Casinos Edge Toward Reopening
While nothing can happen until next week, multiple casinos in Las Vegas are formulating their plans to reopen in May.
Wynn Resorts CEO Matt Maddox said his company will likely reopen both of their properties on the Strip simultaneously but with limited capacity. MGM Resorts International operates 10 resorts on the Strip but will likely open just a couple of those properties at first.
Maddox spoke about a "pent-up demand in the leisure segment" during an earnings call. "Clearly, we won't be opening large mass gathering places — nightclubs or convention areas or shows," Maddox said. "But we will be opening most of our restaurants, and we'll be working with our retail partners to try to have an experience that will be safe and fun."
Nevada shuttered its brick-and-mortar casinos in March and they cannot reopen until at least May 15 under state guidelines. The Las Vegas Review Journal cited Wynn company officials who said the resorts need need an occupancy rate of 50% to 60% to break even.
May 6: German Soccer Will Return This Month Without Fans
The Bundesliga is coming back! ?

It will be Europe's first major football league to resume playing during the coronavirus crisis. https://t.co/SBsWuB7fxS

— ESPN FC (@ESPNFC) May 6, 2020
German soccer league Bundesliga could restart as early as May 15 "behind closed doors" after health department and state government officials approved its plan to return, the league announced Wednesday.
The German Football League will announce on Thursday if play will resume on May 15 or May 22, according to ESPN.
The Bundesliga could be the first major soccer league in Europe to return to action. Games were last played on March 11, when the league was shut down because of the coronavirus pandemic.
Teams have been practicing in small groups since early April in anticipation of the league resuming at some point. Players and staff have been tested regularly for the coronavirus.
The league has nine matchdays remaining, according to ESPN, and it would like to end the season by June 30. A ban on mass gatherings in Germany is in effect until Aug. 31.
Fritz Keller, president of the German soccer federation, wrote in a soccer magazine in April that resuming league play would not take away resources and healthcare workers needed to fight the pandemic.
May 5: Las Vegas Casinos Get Morale Boost As Tribal Sites Open
While the Las Vegas economy continues to reel from the coronavirus pandemic and the mass casino shutdowns it triggered, the city turned red Tuesday night in a show of support for tourism and thousands of jobs it brings to the city.
Roger Dow, president and CEO of the Washington-based U.S. Travel Association, says a reluctance for overseas travel might turn into a boost for Sin City and its shuttered casinos later in 2020.
"No American is getting on a plane to go to Italy this year, I promise you that," Dow told the Las Vegas Review Journal. "Or Spain. Or Portugal."
Dow added that when travel returns, there will be an immense pent-up demand.
"They want to travel and they're sure as heck not going to go outside the U.S., at least for the short term," he said. "That will change in nine months or a year from now, but for the next six to nine months, they're staying home."
Sites throughout Las Vegas were lit in red Tuesday night to give a boost to the morale of the thousands of workers who have lost their jobs since casinos closed and onsite betting stopped.
Meanwhile, several tribal land gaming sites are reopening — albeit slowly and with commonly accepted guidelines concerning social distancing and health in place.
The Coeur d'Alene Casino in Idaho opened on April 30 and was the first casino among the 989 brick-and-mortar casinos listed by the American Gaming Association in the U.S. to do so since the onset of the coronavirus pandemic. The end of a stay-at-home order for Idaho residents coincided with the casino's reopening. Two more casinos in Oklahoma followed and one in Michigan is set to open Wednesday.
Unlike the commercial casinos in Las Vegas and elsewhere, these establishments are on tribal lands and are not subject to the rules of local or state government. But the casinos are still following strict guidelines. Upon entering the casino property, every visitor gets their temperatures taken and facemasks are mandatory for anyone inside the establishment, KTVB reported.
May 4: NFL To Cancel International Series Games
NFL update on 2020 season schedule.

— NFL UK (@NFLUK) May 4, 2020
The NFL will not travel to London and Mexico City this year to hold regular-season games because of the coronavirus pandemic, according to ESPN.
The league planned to hold four games in London and one in Mexico City. The Jacksonville Jaguars were to play two home games in London's Wembley Stadium. Two other NFL games were to be played at Tottenham Hotspur Stadium. The NFL also had a game at Estadio Azteca in Mexico City.
The NFL will release its full 17-game regular-season schedule this week. The season is set to begin Sept. 10 and the league will hold the Super Bowl on Feb. 7 in Tampa, Florida, as originally scheduled. But there are contingency plans in case the season needs to be pushed back.
ESPN To Show Six Korean League Games A Week
Hey guys. ESPN is going to have live baseball six days a week. Live. Baseball. Almost. Every. Day.

First pitch of the Korean Baseball Organization season is at 1a ET, less than 14 hours from now, and we'll be calling the game between the NC Dinos and Samsung Lions.

— Jeff Passan (@JeffPassan) May 4, 2020
ESPN announced Monday that it will televise six live regular-season Korean Baseball Organization games a week in the U.S. starting Tuesday with Opening Day on ESPN — NC Dinos vs. Samsung Lions — 1 a.m. ET / May 4, at 10 p.m. PT. One game a day will air Tuesdays through Sundays, generally on ESPN2. The week-day telecasts will air at 5:30 a.m. ET, Saturdays at 4 a.m. ET and Sundays at 1 a.m. ET.
As part of the agreement, ESPN will become the exclusive English-language home for KBO games and highlights for 2020. The deal includes the postseason and the Korea Series best-of-seven championship, according to the ESPN news release.
ESPN play-by-play voices, analysts and reporters will provide commentary in English, remotely, from home studios.
Indiana on Monday added the KBO to the list of sports that sportsbooks can offer wagers on, according to the Indiana Gaming Commission, which updated the list of Approved Events for Sports Wagering.
Dolphins Planning To Have Games With Fans
With the NFL set to announce the 2020 schedule this week, here's an exclusive look at how the @MiamiDolphins are safely preparing @HardRockStadium for the upcoming season amid the pandemic, including a major accreditation. Our report on @GMA pic.twitter.com/ogbCOE7UuB

— Victor Oquendo (@VictorOquendo) May 4, 2020
The Miami Dolphins unveiled a plan on "Good Morning America" Monday for having fans Hard Rock Stadium during the 2020 NFL season.
Team CEO/president Tom Garfinkel showed schematics of new entrances into the stadium that would help fans adhere to social distancing guidelines. Garfinkel said the proposal would include fans wearing masks and ordering food from their seats then picking it up rather than waiting in concession lines, he told the ABC show.
Hard Rock Stadium holds about 65,000 fans for a football game, but Garfinkel said the Dolphins would reduce it to 15,000 fans for 2020 games.
May 1: NBA Cancels Draft Combine, Lottery
The NBA on Friday postponed the draft lottery and draft combine.
The events were scheduled for May 19 and May 21-24, respectively, in Chicago. The regular season must be completed or declared over before any lottery can occur because final season records are used to determine the odds used for non-playoff teams to determine their draft position.
The NBA held off on pushing back its scheduled June 25 draft but that, too, will eventually be postponed, ESPN reported.
The NBA is also considering pushing back the start of the 2020-21 season until December in the hope that a delay might buy time for NBA teams to get more fans at more games next season, ESPN reported.
April 30: NASCAR Set To Resume Season May 17 At Darlington
NASCAR returns to live racing on Sunday, May 17 with a Cup Series race at Darlington Raceway in South Carolina that will be the first of seven races over an 11-day span in the three national series combined.
The 400-mile race at the historic South Carolina venue will be the first Cup Series in more than two months since the sports world was shut down in an effort to slow the spread of the coronavirus pandemic.
Joey Logano won the last live NASCAR Cup Series race on March 8 at Phoenix Raceway, his second win of the 2020 season. NASCAR has some success in terms of TV ratings and betting action on its virtual, iRacing-based series in recent weeks.
There will be no fans in attendance any of the races announced Thursday, NASCAR said. The Cup Series race on May 17 is scheduled to air on FOX starting at 3:30 p.m. ET. A 500-kilometer (310.685 miles) Cup Series race will be held at Darlington at 7:30 p.m. May 20, on FS1, with a 200-mile Xfinity Series race taking place during the evening of May 19.
The NASCAR Cup Series then returns to Charlotte Motor Speedway and the Coca-Cola 600 race on May 24 during Memorial Day Weekend. That races goes to green after 6 p.m. and will also air on Fox.
A 500-kilometer Cup Series race is also scheduled to be run at CMS at 8 p.m. May 27 and will air on FS1. An Xfinity Series and Gander Truck Series race will also be held at the Charlotte track on May 25 and 26, respectively.
Neither of the two Cup Series races at Darlington on May 17 or May 20 will replace the Southern 500 scheduled for Labor Day Weekend. That race is set to be opener of the NASCAR Playoffs. NASCAR has said it intends to keep its full 36-race schedule, the 10-race postseason format and the tracks involved in it this year.
Any future plans depend on approval from local health and government officials and NASCAR intends to follow all CDC and local public health guidelines.
"NASCAR will return in an environment that will ensure the safety of our competitors, officials and all those in the local community," said Steve O'Donnell, NASCAR executive vice president and chief racing development officer.
April 29: Fauci Says Some Sports May Have To Skip Season
Dr. Anthony Fauci, director of the National Institute of Allergy and Infectious Diseases and a leading face in the nation's battle fight against the coronavirus pandemic, says the United States is not ready for sports to resume as normal.
"I would love to be able to have all sports back," Fauci told The New York Times. "But as a health official and a physician and a scientist, I have to say, right now, when you look at the country, we're not ready for that yet."
Fauci earlier said some leagues like Major League Baseball would to make sacrifices in order to resume. MLB is considering a plan with realigned divisions based on geography that would allow teams to play in their home ballparks and limit team travel.
There was no date provided as to when testing would be a level satisfactory to Fauci nor did he provide any specifics as to what that level of testing would be, but it's believed teams would have to have broad access to testing that would not conflict with the public's testing.
"Because safety, for the players and for the fans, trumps everything. If you can't guarantee safety, then unfortunately you're going to have to bite the bullet and say, 'We may have to go without this sport for this season,'" Fauci said.
April 28: Baseball Considers June Return
Momentum to begin the 2020 Major League Baseball in either late June or early July is growing, USA Today reported.
Three executives who have requested anonymity say a plan still under consideration would feature 100 regular-season games in major-league ballparks but without fans.
The traditional American and National leagues would be shelved in favor of a three-division, 10-team plan in which teams play only within their newly drawn divisions. The teams would be aligned based on their home-city geography. This plan would eliminate the need for players to be isolated away from home for long periods and curtail the travel that a normal season would include.
Of course, any plan would be contingent on approval from local officials and public health regulators.
NBA Sets Guidelines For Possible May 8 Return To Practice
A summary of the guidelines direct from the NBA: pic.twitter.com/XtzYKaEjo2

— Marc Stein (@TheSteinLine) April 27, 2020
NBA players will be able to return to work out at team facilities — under certain guidelines — but no sooner than May 8.
This would be the first time any organized team activities have been allowed since the league halted play on March 12.
Among the requirements in reopening facilities are allowing just four players in a facility at one time and having only one staff member supervising. No coaches will be allowed in the player workouts and a distance of 12 feet must be kept among individuals on the court. There will also be procedures in place to allowed those teams in closed states to get back a limited basis.
Coca-Cola 600 Gets Conditional Green Light
Unless the situation on the ground changes in North Carolina, NASCAR remains on track to hold the Coca-Cola 600 during Memorial Day Weekend, North Carolina Gov. Roy Cooper said Tuesday.
The longest race on the NASCAR Cup Series schedule could be one of the first since live racing was halted because of the coronavirus pandemic in March. There has been talk of holding a race in Darlington, South Carolina, the week before Charlotte.
NASCAR has continued competition using the iRacing platform via series of virtual races each week.
If the Coca-Cola 600 gets the green flag at Charlotte Motor Speedway in Concord, North Carolina, there would be no fans in attendance and those drivers and teams participating would be mandated to follow various social-distancing guidelines, Cooper said.
France Bans Sporting Events Until September
❌?? BREAKING: Ligue 1 and Ligue 2 season canceled, as France bans sporting events until September. Full details from French prime minister Edouard Philippe ⤵️ https://t.co/TUHyd95nJu pic.twitter.com/RgPJU64YtT

— NBC Sports Soccer (@NBCSportsSoccer) April 28, 2020
There will be no major sporting events indoors or outdoors in France until September due to the coronavirus pandemic, France Prime Minister Edouard Philippe announced Tuesday.
This means, among other things, the Ligue 1 season is over.
"Big sporting events will not be able to take place before September. The 2019-20 season, notably for football, will not be able to resume," Philippe said.
The French top-flight is the first of Europe's top five soccer leagues to permanently halt the 2019-20 season. Paris Saint-Germain is in position to win the French title but that decision won't be made until May.
April 24: Las Vegas Mayor: City'Won't Survive' If If Doesn't Reopen Soon

My statement on safely reopening Las Vegas. pic.twitter.com/3nDKzco0HO

— Carolyn G. Goodman (@mayoroflasvegas) April 24, 2020
Las Vegas Mayor Carolyn Goodman says her city must reopen soon or it "won't survive."
Goodman issued a one-page statement on social media Friday that spelled out the dire situation facing the city, which has been shuttered by the coronavirus pandemic.
She received harsh criticism for several appearances this week, including on with CNN's Anderson Cooper. During that interview, Cooper asked Goodman responded to a question about how she would reopen the casinos by saying, "it is "up to them to figure out."
Friday, in her statement, Goodman said the entertainment-based economy in Las Vegas has left it in a particularly troublesome spot. "If our hospitality industry doesn't reopen soon . . . The Las Vegas the world knows and loves, simply won't survive."
UFC 249 Set For Empty Arena In Jacksonville
FIGHTS ARE BACK ON MAY 9th!

Which one are you looking forward to the most?! #UFC249 pic.twitter.com/owFgAlPC5p

— Spinnin Backfist (@SpinninBackfist) April 24, 2020
UFC 249 will take place on May 9 in Jacksonville, Florida, at the Veterans Memorial Arena without fans in attendance, UFC announced Friday.
The card will feature multiple bouts and will be headlined with Justin Gaethje and Tony Ferguson fighting for the interim 155-pound championship. The card was originally scheduled for April 18 in Brooklyn and then moved to a Tribal Land casino in California. Both were postponed because of the coronavirus pandemic. Florida has deemed professional sports an essential business, allowing the card to be held there.
UFC 249 will be the first live, major sporting competition in the U.S. since the COVID-19 outbreak shuttered sports in mid-March.
April 23: NASCAR Could Be Gearing Up For May Return
Governor of North Carolina says NASCAR teams CAN work in race shops as an essential business.

— Jenna Fryer (@JennaFryer) April 23, 2020
NASCAR teams can soon begin working in their race shops to prepare for a restart of the season that has been shut down since mid-March because of the coronavirus pandemic.
With a majority of NASCAR teams based in Charlotte or nearby Concord and Mooresville, North Carolina Gov. Roy Cooper said Thursday that teams are talking to local governments about setting up their garages, according to the Associated Press. The garages would have to follow social distancing and local government guidelines.
Cooper also did not rule out running the Coca-Cola 600 at Charlotte Motor Speedway on May 24 without fans in the stands. While sports bettors have found their way to eNASCAR betting in some states, NASCAR could be one of the first sports to be back with real betting options at sportsbooks. The Coca-Cola 600 is traditionally the same weekend as IndyCar's Indianapolis 500.
CMS president Marcus Smith said in a statement this week that "we want to do everything possible to support NASCAR, the dozens of race teams in North Carolina and the fans to get back on track. We will work with the governor, state and local government and health officials to make that happen."
Cooper said decisions will be made about the Coca-Cola 600 "pretty soon." On Thursday, the governor extended the state's stay-at-home order through May 8 and announced three phases to re-opening North Carolina. The stay-at-home order was set to expire on April 29.
A proposed NASCAR schedule has racing returning to Darlington Raceway in South Carolina on May 17, according to the Associated Press. A 400-mile race at Charlotte would be held on May 20 and the Coca-Cola 600 on May 24.
April 22: "Match II" between Tiger, Phil & Co. Official
It's on now ?

— Phil Mickelson (@PhilMickelson) April 22, 2020
"The Match II" is a go. This time, the rematch of the 2018 man-to-man golf battle between Tiger Woods and Phil Mickelson will include Tom Brady and Peyton Manning, Turner Sports said Wednesday. "The Match: Champions for Charity" will be used as fundraising effort to benefit COVID-19 relief. It is being organized by Turner's parent company, AT&T's WarnerMedia and the PGA Tour. It will air on TNT and other non-pay-per-view platforms within WarnerMedia..
Mickelson and Brady are likely set up to be paired against Woods and Manning. Mickelson and Woods faced off in a one-on-one, $9 million winner-take-all match play event on Black Friday in 2018. Mickelson, a prohibitive underdog, won it on the 22nd hole in an improvised playoff format in Las Vegas. Legal wagering in the United States was allowed on that Woods-Mickelson match. The rematch would be a welcomed opportunity for legal sportsbooks to offer wagering on live action featuring four of the most successful athletes of this century.
"The Match II" will likely take place in near Woods' home South Florida, possibly during Memorial Day weekend. Brady recently signed a two-year contract with the Tampa Bay Buccaneers and has relocated to the Sunshine State from Massachusetts.
Golf tournament organizers are working with state and local health officials to meet all current health and safety guidelines.
The only other live sporting event of note planned in the interim is UFC 249. That pay-per-view card is scheduled for a yet-to-be-disclosed location in Florida on May 9. Both mark a turning point in the sports world that has been shut down by the coronavirus pandemic.
Las Vegas Will Assume'100%' Infection In Reopening

Anderson Cooper: You're talking about encouraging hundreds of thousands of people to come to Las Vegas ... smoking, drinking, touching slot machines, breathing circulated air, doesn't that sound like a virus petri dish?!

Las Vegas Mayor: It sounds like you're being an alarmist! pic.twitter.com/meAlEMpntl

— Lis Power (@LisPower1) April 22, 2020
Las Vegas Mayor Carolyn Goodman has seen her city crushed economically by the coronavirus pandemic.
Goodman wants to reopen the casinos in her city and will do so under the assumption that 100 percent people in the city are carriers of coronavirus.
"Assume everybody is a carrier," she told MSNBC Tuesday. "And then you start from an even slate. And tell the people what to do. And let the businesses open and competition will destroy that business if, in fact, they become evident that they have disease, they're closed down. It's that simple."
Goodman condemned Nevada's current lockdown as "total insanity." Las Vegas faces a deficit of nearly $150 million in the next 18 months mainly due to casino and travel shutdowns related to the pandemic.
April 21: UFC 249 Finds Home
UFC 249 will take place on May 9 somewhere in Florida, MMA Fighting's Mike Heck reported Tuesday. Fighters are expected to fly into Jacksonville and then travel to a yet-to-be-disclosed location.
Florida Gov. Ron DeSantis has deemed pro sporting events essential in Florida. That would all the UFC to hold events there. But there would be no fans in attendance. The pay-per-view card was set to occur in Brooklyn on April 18 and was later moved to to the Tachi Palace Casino Resort in Lemoore, California due to the coronavirus.. It was eventually postponed after pressure from ESPN and California political officials.
April 20: World Series of Poker Moves To The Fall
The @WSOP has been postponed because of the coronavirus pandemic https://t.co/Sl9ISZnYuk

— Las Vegas Review-Journal (@reviewjournal) April 20, 2020
The 51st World Series of Poker has been postponed to undetermined dates in the fall because of the coronavirus pandemic. It was set to begin May 26 at the Rio All-Suite Hotel & Casino in Las Vegas. In addition to the new dates, the events on the schedule will be revisited, the organization said in a news release Monday.
"We are committed to running the World Series of Poker this year but need additional time to proceed on our traditional scale while prioritizing guest and staff well-being," Ty Stewart, executive director of WSOP, said in the release. "In the interim, official WSOP competitions are expected to be played online this summer, and we will soon announce details of an expanded series of tournaments to be played on WSOP.com and through partnership with international operators, which will allow players to chase WSOP glory from their homes."
The 2020 WSOP schedule will be adjusted and other changes are anticipated because of the postponement, according to the release. When this year's event gets underway, it will include poker's world championship — the $10,000 buy-in Main Event championship, the richest prize pool on the poker calendar.
The next live event on the WSOP calendar remains the Global Casino Championship, scheduled for Aug. 11-13, 2020 at Harrah's Cherokee in North Carolina.
Report: German Soccer Could Return May 9 Without Fans
According to Bild, the Bundesliga should resume on 9 May with the 33rd matchday as was normally planned before the crisis, then matchday 34 a week later. Afterwards, matchday 26 to 32 will be the final 6 matchdays of the season. Season should be over by 21 June. pic.twitter.com/AhR5C99ETD

— Bayern & Germany (@iMiaSanMia) April 20, 2020
German soccer league Bundesliga could restart as early as May 9 if there is a plan in place to play "behind closed doors" and the health department approves, according to a story in Bild, a German newspaper.
Last week, German Chancellor Angela Merkel announced an order maintaining gatherings of no more than two people in public because of the coronavirus, seemingly threatening the Bundesliga season, the Associated Press reported.
But after ongoing talks between Merkel and state governors about easing restrictions, one governor told AP that "Bundesliga wasn't an issue."
The Bundesliga was last played on March 11. It could be the first major soccer league to return to action.
Fritz Keller, president of the German soccer federation, wrote in a soccer magazine that resuming league play would not take away resources and healthcare workers needed to fight the pandemic.
April 17: NASCAR Postpones May 9 Race, Eyes May 24 Return
The NASCAR race at Martinsville Speedway in Virginia scheduled for May 9 has been postponed, NASCAR officials said Friday. The Commonwealth of Virginia has a stay-at-home order in place until June.
A preliminary NASCAR schedule had set the race at Martinsville as its return to racing. It's now believed the Cup Series will resume — minus fans — with the Coca-Cola 600 at Charlotte Motor Speedway on May 24. A proposed schedule would include weeknight races and doubleheaders through the summer in order to run all 36 Cup Series races this year.
MLS Pushes Back Return Until June
MLS Statement on April 17, 2020 pic.twitter.com/8uS1STz0gX

— MLS Communications (@MLS_PR) April 17, 2020
MLS and its players are having discussions about how to resume the season with players taking significant salary cuts, multiple sources told ESPN.
Meanwhile, the league announced Friday it will not resume play until June 8.
The discussions came amid the backdrop of the league-wide shutdown due to the coronavirus pandemic that has been in place since March 12.
April 16: NBA Players Support Idea of'Bubble City'
Multiple NBA owners, players and league officials are optimistic that the league will be able to resume and complete its season this summer in one location — without fans present — The Athletic reported Thursday.
Having all NBA personnel housed in one large area to avoided further contact and potential infection by the coronavirus with the games being played in a single city — likely Las Vegas — is deemed possible because the length of time needed to finish the season would be about two months.
Las Vegas is the favored site because it has multiple arenas and has the ability to house all the players and related personnel in the same hotel or resort. The NBA Board of Governors will meet remotely on Friday.
"Basketball guys are for it — they want to play," an NBA player from a title-contending team told The Athletic. "MLB (is) different (because) they have a whole season. We just have 1-2 months to finish up."
One owner suggested players could have a month-long training camp in early June, with the season beginning in July and the Finals ending in October. Like everything else, this is all contingent upon reliable testing for coronavirus and clearance from local officials.
PGA Tour Returns June 11 At Colonial
The PGA Tour will resume play with the Charles Schwab Challenge starting on June 11 at Colonial Country Club in Fort Worth, Texas, the Tour announced Thursday.
"The health and safety of all associated with the PGA TOUR and our global community continues to be our No. 1 priority, and our hope is to play a role — responsibly — in the world's return to enjoying the things we love," PGA Tour Commissioner Jay Monahan said in a statement. "Today's announcement is another positive step for our fans and players as we look toward the future, but as we've stressed on several occasions, we will resume competition only when — working closely with our tournaments, partners and communities — it is considered safe to do so under the guidance of the leading public health authorities."
The move was expected and first reported on Tuesday. The PGA Tour halted play after the first round of The Players Championship on March 12 due to concerns about the coronavirus pandemic and had originally planned to return in May. The first four events on the revised scheduled will be held without fans. The Tour will decide whether or not to open galleries to the public at a later date.
The PGA Tour spring-summer schedule will go as follows:
June 11-14: Charles Schwab Challenge
June 18-21: RBC Heritage
June 25-28: Travelers Championship
July 2-5: Rocket Mortgage Classic
July 9-12: John Deere Classic
July 16-19: The Memorial Tournament
July 23-26: 3M Open
July 30-Aug. 2: WGC-FedEx St. Jude Invitational
Given golf's natural inclination toward social distancing, it makes sense that that sport would return sooner than others. Golf is still being played recreationally in many states under their given public safety guidelines, The PGA Championship, U.S. Open and Masters have already been re-scheduled. The British Open was postponed until 2021.
The rest of the PGA Tour will resume with the previously announced revised schedule:
Aug. 6-9: PGA Championship, TPC Harding Park, San Francisco
Aug. 13-16: Wyndham Championship, Greensboro, North Carolina
Aug. 20-23: The Northern Trust, TPC Boston
Aug. 27-30: BMW Championship, Olympia Fields (Illinois) Country Club
Sept. 3-7: Tour Championship, East Lake G.C., Atlanta
Sept. 17-20: U.S. Open, Winged Foot G.C., Mamaroneck, New York
Sept. 25-27: Ryder Cup, Whistling Straits, Haven, Wisconsin.
Nov. 12-15: Masters, Augusta National G.C., Augusta, Georgia.
All events remain pending on guidance from government and health officials.
April 15: UFC, PGA Tour Set Return Dates
Per @danawhite, the UFC is targeting May 9 as a return date. (via @bokamotoESPN)

The proposed fight card would include:
? Ferguson vs. Gaethje
? Cejudo vs. Cruz
? Nunes vs. Spencer
? Ngannou vs. Rozenstruik
? Cerrone vs. Pettis pic.twitter.com/8jDG6k6Rtt

— ESPN MMA (@espnmma) April 14, 2020
The PGA Tour and UFC have set dates to return to live, competitive action for the first time since shutting down during the coronavirus pandemic.
The PGA Tour plans to resume the 2019-20 season on June 11-14 with or without fans at the Charles Schwab Challenge in Fort Worth, Texas, at Colonial Country Club, Golf Digest reported. The PGA Tour halted play after Round 1 at the Players Championship at TPC Sawgrass on March 12.
UFC 249 was originally set to take place on Saturday but was canceled after a plan to have the event on a Tribal Land in California met heavy resistance from ESPN/Disney officials and political leaders in the Golden State. UFC will return with a "Super Card" on May 9 at a yet-to-be-determined location, ESPN reported.
Tour de France Postponed Until Aug. 29

Le Tour de France will take place on the planned route, with no changes, from Nice to Paris, from Saturday 29th August to Sunday 20th September.
For more information ➡️ https://t.co/Ik9vmcp7sN#TDF2020 pic.twitter.com/0HSJLLYnXs

— Tour de France™ (@LeTour) April 15, 2020

Fauci: Sports Can Return — But Without Fans
Dr. Anthony Fauci says professional sports can only return this summer without fans in attendance and by keeping players sequestered.
"There's a way of doing that," Fauci, one of the major faces in the fight against coronavirus, told Snapchat's Peter Hamby via ESPN. "Nobody comes to the stadium. Put [the players] in big hotels, wherever you want to play, keep them very well surveilled. ... Have them tested every single week and make sure they don't wind up infecting each other or their family, and just let them play the season out."
Fauci, director of NIAID at the National Institute of Health, said he thought there would be enough interest from fans to watch games, even if they could not attend.
Major League Baseball has been considering multiple plans that would allow games to be played without fans at spring training sites and indoor stadiums in Arizona and/or Florida. Arizona Gov. Doug Ducey is on board with a plan that would house all 30 teams in his state if conditions allow it.
Pence Holds Call With College Football Officials
Vice President Mike Pence was optimistic that college football will return in the fall and thanked college officials for their work in promoting best practices to help halt the spread of the coronavirus in a phone call, Sports Illustrated reported.
Nothing firm on a start of the 2020 season was resolved, but this is not expected to the only call between the White House and top-level college football decision-makers. Among those on the call with Pence were members of the College Football Playoff Management Committee, which includes the 10 FBS commissioners and Notre Dame AD Jack Swarbrick. Another call is expected within the next 30 days.
April 13: NBA Proposal Calls For 25-Day Program Before Return
The NBA is seeking ideas from its employees on how to re-start the 2020 season and one of the ideas being floated is a 25-day program for players to participate in before playing games, sources told ESPN.
The proposal calls for players to have individual workouts for 11 days while practicing social distancing. If allowed by medical officials, players would then have two weeks of training camp with their teams, according to ESPN.
The NBA was the first league to postpone play on March 11 after players tested positive for the coronavirus. Nearly every professional league and the NCAA followed and suspended or canceled their seasons and tournaments.
? NBA HORSE Challenge ?

? @alliequigley defeats @CP3 in Round 1 of the NBA Horse Challenge presented by State Farm on ESPN! pic.twitter.com/uUsHtLZVdg

— NBA (@NBA) April 13, 2020
Meanwhile, the NBA's HORSE Challenge on ESPN has reached the semifinals. The Bulls' Zach LaVine, former Detroit Pistons All-Star Chauncey Billups, Mike Conley of the Utah Jazz and Allie Quigley of the WNBA's Chicago Sky reached the semifinals after Sunday's competition.
April 10: XFL Suspends Operations
The XFL has suspended all operations and currently has no plans to return in 2021, sources tell @SeifertESPN and @FieldYates. https://t.co/64GOcCL9J8

— ESPN (@espn) April 10, 2020
The upstart XFL has suspended operations and laid off its employees, ESPN reported.
The XFL's first season since 2001 was canceled on March 12 after the NBA, NHL, and MLB stopped play and halted team activities because of the coronavirus pandemic.
The XFL championship was originally scheduled for April 26 after a 10-week season and two weeks of playoffs. Games drew moderate interest at legal sportsbooks and XFL broadcasts included live and updated betting information. The five-week average attendance was 18,614 fans per game.
April 9: UFC 249 Canceled
Breaking: UFC 249 will not take place on April 18, UFC President Dana White told @bokamotoESPN. pic.twitter.com/kMXBNWz5GZ

— SportsCenter (@SportsCenter) April 9, 2020
UFC 249 has been canceled and all future UFC cards have been indefinitely postponed. The move came after UFC president Dana White was pressured by officials at Disney and ESPN, in addition to at least one major elected official in California.
UFC 249 was set to take place at Tachi Palace Casino Resort in Central California on April 18 and be headlined by Tony Ferguson and Justin Gaethje. White's decision to move forward with the event earlier this week rattled officials in California, who are wrestling with how to handle any sort of public event during the coronavirus pandemic.
White was ordered to "stand down" by the executives at Disney and ESPN, which has a broadcast agreement with UFC, ESPN's Ariel Helwani reported.
"I'm concerned by reports that Ultimate Fighting Championship plans to hold a pay-per-view event in California, in defiance of the state's shelter-in-place order," Sen. Diane Feinstein (D-Calif.) said in a statement read. "This event would involve dozens of individuals flying to California and driving to a casino for a purpose no one can honestly claim is essential."
---
SIGN UP HERE: Get The Latest NFL Draft Updates
---
April 8: NFL Draft To Raise Money For Charity
​The 2020 NFL Draft will serve as a three-day virtual fundraiser from April 23-25 to benefit six charities fighting the spread and effects of the COVID-19 pandemic.
The "Draft-A-Thon" will air on ABC, ESPN, ESPN Deportes and NFL Network. It will offer tributes and help raise money to aid first responders, healthcare professionals and others on the front line in the fight against the coronavirus, the NFL announced Wednesday.
The six national nonprofits that will be aided by the effort: the American Red Cross, the CDC Foundation's All of Us: Combat Coronavirus Campaign, the Feeding America's COVID-19 Response Fund, the Meals on Wheels COVID-19 Response Fund, the Salvation Army and the United Way's COVID-19 Community Response and Recovery Fund.
---
SIGN UP HERE: Get The Latest NFL Draft Updates
---
Teams continue to work on formulating and creating the technical infrastructure needed to pull off the draft from 32 remote locations, in addition to the NFL headquarters and from the locales of the players who will be chosen.
April 7: UFC 249 Card Set For April 18 In California
Tony Ferguson and Justin Gaethje will headline UFC 249 on April 18 in a pay-per-view card that will be held on tribal land in Central California. The New York Times reported the location of the event Tuesday night.
The UFC event will be held at the Tachi Palace Casino Resort, located about 40 miles south of Fresno. The location was chosen so that UFC could avoid state guidelines that prohibit large gatherings due to the coronavirus pandemic, the Times reported. The casino has been closed since Match 26.
The Association of Boxing Commissions on #UFC249: "If the fight occurs, it will be considered a non-sanctioned event since a state/tribal commission will not be present. All officials that decide to participate in the event, they may be sanctioned on a tribal/state level." https://t.co/trYlvtuvg2

— Shaheen Al-Shatti (@shaunalshatti) April 8, 2020
UFC president Dana White has been steadfast in maintaining that his fights will continue despite the fact that the entire world of major pro sports in North America has shutdown.
"This place where this fight is going to be on April 18 I have locked up for two months, so I'm going to continue to pump fights out," White told ESPN on Monday.
April 6: Professional Golf Schedule Revamped
Statement from Chairman Ridley:

"We have identified Nov 9-15 as the intended dates to host the 2020 Masters. We hope the anticipation of staging the Tournament brings a moment of joy to the Augusta community and those who love the game."

Full details at https://t.co/rSr9YUhCX2 pic.twitter.com/1lVmbq8jzJ

— The Masters (@TheMasters) April 6, 2020
A revamped schedule for men's professional golf in 2020 moves the Masters to November and cancels the British Open for the first time since World War II, the golf's governing bodies announced Monday.
The Masters, which was scheduled to be played this week at Augusta National, will be played Nov. 12-15. The Open Championship, scheduled for July 16-19 at Royal St George's, will not be played this year, The R&A announced Monday.
Other dates for the majors, FedEx and Ryder cups:
PGA Championship at TPC Harding Park in San Francisco), Aug 6-9.
FedEx Cup: Aug 10-Sept 7.
US Open (Winged Foot in New York), Sept. 17-20.
Ryder Cup (Whistling Straits in Koehler, Wisconsin), Sept. 25-27.
The 149th Open will be played at the same course in Sandwich, England, July 15-18, 2021, The R&A said. The 150th Open will be played at St Andrews July 14-17, 2022.
"I can assure everyone that we have explored every option for playing The Open this year but it is not going to be possible," Martin Slumbers, chief executive of The R&A, said in a statement. "Our absolute priority is to protect the health and safety of the fans, players, officials, volunteers and staff involved in The Open."
The R&A has decided to cancel The Open in 2020 due to the current Covid-19 pandemic. The 149th Open will now be played at Royal St George's from 11-18 July 2021 and The 150th Open at St Andrews from 10-17 July 2022. Full Statement: https://t.co/iZ3HiU7wwV pic.twitter.com/IoqiEfs8Fu

— The R&A (@RandA) April 6, 2020
Teams Will Draft From Home; NFL Keeps Facilities Closed
Commissioner Roger Goodell told NFL teams in a memo on Monday that club facilities are to remain closed. The draft will be "fully virtual," with team personnel drafting separately from their homes.
Goodell told teams in the memo that "we are operating in an environment unlike anything we have experienced before, one that requires flexibility, patience, and cooperation."
He said the league and its teams need to comply with government directives and to model safe and appropriate health practices.
The draft, originally scheduled to be held in Las Vegas, will be April 23-25.
Report: UFC 249 Could Be Held On Tribal Land
The fight is signed and is 100% ON LIVE on ESPN somewhere on EARTH!!!! ?@TonyFergusonXT vs @Justin_Gaethje is LIVE on @espn+ PPV April 18th for the interim lightweight belt! pic.twitter.com/aH44zg5K30

— danawhite (@danawhite) April 6, 2020
A new venue for UFC 249 on April 18 could be announced soon and ESPN is reporting that it could be held on tribal land on the West Coast. The UFC has not shared the location with many people outside the company, sources told ESPN. Tribal land does not have to follow state athletic commission regulations.
UFC president Dana White tweeted Monday that Tony Ferguson will meet Justin Gaethje in the main event. His tweet said the the fight, which will be for the interim lightweight belt, is "signed" and "100%" on.
Originally scheduled for the Barclays Center in New York, UFC had to look for a new venue because of the coronavirus. UFC has canceled three events — March 21, March 28 and April 11 — but has tried to keep the April 18 fights on schedule.
More Schedule Adjustments For IndyCar
The newest revised #IndyCar schedule pic.twitter.com/yDriTACGew

— Jenna Fryer (@JennaFryer) April 6, 2020
IndyCar is now tentatively scheduled to start its season June 6 at Texas Motor Speedway after making schedule changes for the third time since the coronavirus disrupted the world — and the sports world.
IndyCar will now run doubleheaders at Iowa Speedway, Laguna Speedway in California and return for a second race on the road course at Indianapolis Motor Speedway in October so it can get in a 15-race schedule, according to the Associated Press. The doubleheader race at Detroit's Belle Island had to be canceled because workers can't construct the track under Michigan's stay-at-home order.
It is the third schedule revision for the series. The Indianapolis 500 will be run in August and not race Memorial Day weekend for the first time in its history.
April 4: Trump Pushes For On-Time NFL Season

More on Donald Trump telling sports commissioners today that he believes the NFL should start on time in September, per @wojespn and me.https://t.co/SrRISWxzAo

— Adam Schefter (@AdamSchefter) April 4, 2020
President Donald Trump told major league sports commissioners on a conference call Saturday that he believes the NFL season should start on time in September, ESPN reported.
Trump said on the call that he hopes fans can return to stadiums and arenas by August and September. There has been no timeline set by medical officials about any return to large-scale public activity. And local and state officials would have the final say when it comes to any mass gatherings.
On his daily press briefing just now @GavinNewsom tells me flatly re #NFL starting season on time w/fans in stands in the CA stadiums: "I'm not anticipating that happening in this state." @AdamSchefter https://t.co/ejqC423Vtk

— Ronald Brownstein (@RonBrownstein) April 4, 2020
April 3: Nevada Offers Wagering On eNASCAR Racing
NASCAR has raced to fill the void in the sports world with virtual races through the iRacing Pro Invitational Series and Friday Nevada became the first state to allow legalized wagering on the weekly simulated action.
Sportsbooks must notify betting patrons that "that eNASCAR iRacing driving simulations and equipment may differ slightly" and that betting will cease once a race begins, according to a release from the Nevada Gaming Control Board.
William Hill quickly posted odds for Sunday's virtual race.
Start your engines! ?
eNASCAR is now available at @WilliamHillUS in Nevada.

Check out the odds for this weekend's race ⬇️ pic.twitter.com/gD2fmbx6Nd

— William Hill Nevada (@WilliamHillNV) April 3, 2020
"We're happy to be able to offer eNASCAR and other eSports events on our wagering menu during the current sports climate," Nick Bogdanovich, William Hill's U.S. Director of Trading, said in the release. "William Hill was the first sports betting company to post legal eSports odds in the U.S. back in 2016 and we're working to offer more games as they are approved."
Timmy Hill is the +400 favorite this week after winning the last eNASCAR race on a faux Texas Motor Speedway. Dale Earnhardt Jr. is +650.
The eNASCAR race last Sunday drew 1.3 million total viewers across Fox and FS1 to become the highest-rated televised eSports event ever.
The eNASCAR iRacing.com Pro Invitational Series continues this week from a virtual Bristol Motor Speedway. The "Food City Showdown" will air live at 1 p.m. ET Sunday on FOX, FS1 and the FOX Sports App.
NFL Plans Hinge On Medical Clearance
While the NFL remains optimistic about beginning its season on time and playing a full schedule, it will not resume unless overriding medical conditions allow it to do so.
Dr. Allen Sills, NFL chief medical officer, said widespread, point-of-care testing for coronavirus and the removal of bans on large public gatherings — among other factors — must be in place in order for games to occur as they normally would.
Earlier this week, NFL general counsel, Jeff Pash said the league's "expectation" was to play a full season beginning as planned in September.
"I think what was implied there [by Pash] was to say we are not at a point where we are saying that is absolutely not going to happen so we should continue our planning and preparations as if we're going to be able to do that," Stills told NFL.com Thursday. "But obviously we're going to have to evaluate that along the way. And follow what the recommendations are from public health officials and from our infectious-disease experts and others."
We work best when we work together.#TogetherWhileApart pic.twitter.com/BOKjCKJviX

— New England Patriots (@Patriots) April 3, 2020
Meanwhile, the Patriots, the state of Massachusetts and multiple public agencies teamed up to get 1.2 million facemasks from China to medical personnel in New England and New York.
U.S. Women's Open Slides Back To December
The U.S. Women's Open golf tournament been postponed to December due to the coronavirus pandemic. It was set to be held at Champions Golf Club in Houston from June 4-7. It will now take place Dec. 10-13 at the same venue.
"The USGA remains committed to hosting the U.S. Women's Open in 2020," USGA CEO Mike Davis said in a statement. "We are grateful to the LPGA and our broadcast partner FOX for their terrific collaboration in finding a new date for the championship. Our priority remains ensuring the safety of all involved with the U.S. Women's Open, while still providing the world's best players the opportunity to compete this year."
SEC Extends Suspension Of All Athletic Activity
All @SEC in-person athletics activities, including practices, meetings, organized gatherings--voluntary or required--including camps & clinics are suspended thru May 31. Virtual film review is permissible & will expand to max 4 hrs/week beginning Apr. 6. https://t.co/Kuzx3UyFzP

— Southeastern Conference (@SEC) April 3, 2020
April 1: Wimbledon Cancels For 2020
It is with great regret that the AELTC has today decided that The Championships 2020 will be cancelled due to public health concerns linked to the coronavirus epidemic.

The 134th Championships will instead be staged from 28 June to 11 July 2021.https://t.co/c0QV2ymGAt

— Wimbledon (@Wimbledon) April 1, 2020
The Wimbledon tennis tournament will not be held this year due to the coronavirus pandemic.
It's the first time since World War II that the oldest Grand Slam tennis tournament has been canceled.
Wimbledon was scheduled to be played from June 29 to July 12 on the club's famed grass courts in London. The tournament will next be played from June 28 to July 11, 2021. The ATP and WTA also suspended the men's and women's professional tennis tours until at least July 13, pushing back from an original hold date of June 7.
A report that said the 2020 British Open would be canceled was disputed by the R&A Thursday.
"We are continuing to work through our options for The Open this year, including postponement. Due to a range of external factors, that process is taking some time to resolve," Martin Slumbers, chief executive of The R&A, said in a statement. "We are well aware of the importance of being able to give clear guidance to fans, players and everyone involved and are working to resolve this as soon as we can. We will give a further update as soon as we are in a position to do so and thank everyone for their support and understanding in this challenging situation."
The Masters and PGA Championship have been postponed until later in 2020. The British Open has been played continuously every year since 1946.
The Open is set to be contested at Royal St. George's Golf Club starting July 16. It returns to The Old Course at St. Andrews next year, Royal Liverpool in 2022 and Royal Troon in 2023.
Tiger-Phil-Brady-Manning Match A Go
Tiger Woods, Phil Mickelson coronavirus relief golf match is on and could happen in May https://t.co/fkoCHDWbX4

— CNBC (@CNBC) April 1, 2020
Tiger Woods and Phil Mickelson will be joined by Tom Brady and Peyton Manning in a golf match organized by AT&T's WarnerMedia and the PGA Tour, CNBC reports.
Mickelson and Brady would team up against Woods and Manning. Mickelson and Woods faced off in a one-on-one, $9 million winner-take-all match play event on Black Friday in 2018. Mickelson, a prohibitive underdog, won it on the 22nd hole in an improvised playoff format in Las Vegas. Legal wagering in the United States was allowed on that Woods-Mickelson match. This upcoming event would mark a turning point in the sports world that has been shut down by the coronavirus pandemic.
The May match would benefit charity and air on TNT and other non-pay-per-view platforms within WarnerMedia, CNBC said.
March 31: NFL Plans On-Time Start In September
Unbowed by the COVID-19 pandemic that has shuttered sports world-wide, the NFL plans to start its 2020 season on time in September and play a full 16-game schedule in front of fans.
"That's our expectation," NFL executive vice president/general counsel Jeff Pash said Tuesday, according to ESPN. "Am I certain of that? I'm not certain I'll be here tomorrow. But I'm planning on it, and in the same way, we're planning on having a full season."
The league has not made any alternative plans for a delayed start or games without fans because its "medical resources and models have indicated those plans might not be necessary," ESPN reported. The NFL Draft — in a virtual form — remains on schedule for April 23-25 but the league's schedule release has been delayed to May 9.
Toronto Bans Some Public Events Until July
Toronto banned all city-permitted public gatherings, events and festivals until the start of July due to the COVID-19 pandemic.
Canada's largest city is home to the NBA champion Raptors, the NHL's Maple Leafs and the Blue Jays of the MLB's American League East. The order does not apply to its sports teams as of now, however,
Adding to this, City of Toronto's Chief Communications Officer Brad Ross told me: "Sporting events don't require permits, but the mass gathering order was issued by the province and they would need to address that aspect."

ON banned gatherings of more than 5 ppl a few days ago. https://t.co/tMfa8RKcmy

— David Pagnotta (@TheFourthPeriod) March 31, 2020
Pro sports across North America have been postponed due to the shutdowns and quarantines associated with the coronavirus pandemic. None of the major professional leagues have been able to set a firm date for a return. MLB owners and players last week agreed to a potential 2020 format that would allow for a full season to begin on June 1 and an abbreviated season to begin on July 1.
The plan also includes neutral site postseason games in November and multiple double-headers. Baseball executives are also considering playing games without fans in the stands, Joel Sherman of the New York Post reports.
However, the MLB plan also requires:
No bans on public events where games would be played.
No travel restrictions in the U.S. or Canada.
Medical clearance that games would not create health risks for fans, players, and other personnel.
China Delays Return of Team Sports
The Chinese Government issued a new order today restricting resumption of team sports, a heavy blow for pro basketball to return there soon as was planned. China's attempt to restart sports are being watched closely by leagues across the world. Huge issue is asymptomatic carriers

— Brian Windhorst (@WindhorstESPN) March 31, 2020
Bettors, fans, players and owners who remain hopeful of seeing the 2019-20 NBA season resume this spring got a setback Tuesday when the Chinese Basketball Association and all other group sporting events in China were restricted from resuming play. Many saw the potential return of the Chinese league as a benchmark to measure a return of NBA play.
The CBA halted play in January and was set to return April 15 and then again in May. This new order does not include a timetable. Officials are wary about the potential asymptomatic carriers of COVID-19 who could spread the virus to others in a crowded venue.
March 30: 2021 Olympics Set Starting Date
The 2021 Tokyo Olympics will open July 23 — 364 days after the Games were to start before they were postponed due to the coronavirus pandemic.
"The schedule for the Games is key to preparing for the Games," Tokyo organizing committee president Yoshiro Mori said. "This will only accelerate our progress."
The Games were set to begin this year on July 24 and close on Aug. 9. The 2021 Games will close on Aug. 8, 2021.
March 27: NFL Draft To Proceed As Scheduled
Without Pro Days, this is one way that draft prospects now try to impress NFL teams: https://t.co/wQUfSEj6g6

— Adam Schefter (@AdamSchefter) March 27, 2020
The NFL continues to defy gravity and the coronavirus pandemic. The NFL Draft will be held as scheduled on April 23-25, Commissioner Roger Goodell confirmed Thursday in a letter sent to teams.
The league has adjusted to the pandemic like everyone else. But its free-agency period began as if it was any other year, save for the fact that Tom Brady signed with Tampa Bay.
The league's CEC was "unanimous and unequivocal that the Draft should go forward as scheduled," the letter said, according to Sports Illustrated.
"Everyone recognizes that public health conditions are highly uncertain and there is no assurance that we can select a different date and be confident that conditions will be significantly more favorable than they are today," Goodell wrote. "I also believe that the Draft can serve a very positive purpose for our clubs, our fans, and the country at large, and many of you have agreed."
Baseball Sets Tentative Schedule For 2020
Major League Baseball players and owners agreed on Friday to a framework for a 162-game season in 2020 that has been delayed by the coronavirus pandemic.
The deal opens the door for the possibility of neutral site World Series games in late November.
MLB will try to play as close to a full schedule as possible, with regular-season games in October and a November postseason.
The deal calls for a minimum of 100 games, pandemic permitting, and weekly doubleheaders. Players will be given credit for a full season of service time, regardless of how many games are played. This means that Mookie Betts could become a free agent without ever playing a game in Dodger blue.
U.S. Open Faces Postponement
The U.S. Open golf tournament has been postponed, the New York Post reports.
The event will still be held at Winged Foot in Mamaroneck, N.Y., later in the summer, a source close to the USGA told the Post. The U.S. Open It was set to run from June 18-21.
The Masters and PGA Championship were delayed earlier due to the pandemic. The Masters was set for April 9-12; it might be played in October. The PGA was to be played at Harding Park in San Francisco on May 14-17. It will likely be held during the summer.
March 26: Opening Day Arrives without Baseball
What would have been MLB's Opening Day arrived Thursday without baseball as all major pro and collegiate sports across North America remain shuttered because of the coronavirus pandemic.
Even though we're apart, we can come together. #OpeningDayAtHome pic.twitter.com/1x9VCifRje

— MLB (@MLB) March 26, 2020
Baseball offered fans a buffet of past games across various platforms for fans to watch as millions are hunkered down at home practicing social distancing and/or are under official quarantines.
A letter from the Commissioner to baseball fans on #OpeningDayAtHome. pic.twitter.com/3CEJwDFSIO

— MLB (@MLB) March 26, 2020
For those who have been pre-occupied of late, the Washington Nationals are defending World Series champions. The Nationals are +2000 to repeat as champions in 2020 MLB futures betting at Caesars. The Yankees are the +400 betting favorite to win the 2020 World Series, if or when it is played, at DraftKings. Mike Trout of the Angels is favored to win the MVP in the American League, fetching +150 at BetMGM, and BetMGM also has Ronald Acuna Jr. at +400 to win National League honors.
Nevada Adds Counter-Strike Wagers
Bettors in Nevada will be able to wager on Counter-Strike as eSports continue to gain traction among legal sports books.
The Nevada Gaming Control Board has allowed betting on ESL Pro League Season 11: North America action. The wagers are head-to-head, winner of each match and overall season winners. The season began March 16 and is scheduled to run through April 13.
Indy 500 Postponed Until August
Month of May Update from @IMS and @IndyCar:

The Indianapolis 500 presented by Gainbridge has been rescheduled for Sunday, Aug. 23 and the GMR Grand Prix will move to Saturday, July 4.

Full Details: https://t.co/vMHkrx0F9C pic.twitter.com/ssjwVXMhRB

— Indianapolis Motor Speedway (@IMS) March 26, 2020
The Indy 500 has been pushed back from its traditional Memorial Day Weekend run to August.
The 2020 Indianapolis 500 was scheduled to run May 24. Instead the green flag will drop on Aug. 23. It marks the 104th running of the Greatest Spectacle in Racing and the first time it was not to be held during the month of May.
Gaming Stocks Mixed
Gaming stocks were mixed on Wall Street after massive upward swings in the past two weeks. Wynn shed 4.73% to close at $71.51. It had been trading lower than $50 per share last Friday. MGM Resorts gained 3.86% to settle at $13.45. It bottomed out at $7.14 per share on March 14. Penn National has enjoyed a wild ride lately. Penn bottomed at $4.52 at the close on Wed., March 18, Thursday, it shed 8.93% to settle at $13.26. Caesars Entertainment was barely changed at $7.04. It was $3.52 on the 18th.
March 25: Boras Pitches Possible World Series on Christmas
Baseball super agent Scott Boras is optimistic that Major League Baseball could play a full season in 2020, which would include the possibility of a World Series game on Christmas Day.
Boras has been using his down time during the coronavirus pandemic to come up with a way for baseball to keep most of its regular-season schedule intact and keep its current playoff system, reports the Los Angeles Times.
Among the possibilities for 2020, the Times reports, is an 81-game regular season beginning around July 1 and a postseason in October.
Boras is more optimistic and believes the season could start in June. His proposal submitted to Major League Baseball includes a 162-game regular season that begins on June 1, and a 144-season that begins on July 1.
The postseason would run from Dec. 3-26 in either case. It would include wild-card games, a five-game division series, a seven-game championship series and a seven-game World Series. Postseason games would be played in neutral sites - including MLB's eight domed stadiums and at three open-air stadiums in Southern California.
"It's workable. We've done climate studies, and in Southern California, the average temperature in December is 67 degrees, which is better than late March and early April in most cities. We have 11 stadiums we could play postseason games in. I'm gonna get my neutral-site World Series after all," Boras told the Times.
March 24: Tokyo Games Pushed Back Until 2021
The International Olympic Committee and Tokyo Olympic organizers agreed to move the Tokyo Games to 2021.https://t.co/sZb1xdKnaP

— #TokyoOlympics (@NBCOlympics) March 24, 2020
The coronavirus pandemic has caused the first postponement of the Summer Olympic Games since World War II.
The 2020 Tokyo Olympics have been pushed back until 2021, Japan and the International Olympic Committee said Tuesday.
The move by Japan's Prime Minister Shinzo Abe and IOC president Thomas Bach came after multiple countries and athletic organizations either pulled out or lobbied for the Games to be delayed.
The Games were canceled in 1916 due to World War I and in 1940 and'44 for World War II.
March 23: Report Says 2020 Tokyo Games To Be Postponed
The 2020 Tokyo Olympic Games will likely be postponed to 2021, Christine Brennan of USA TODAY reports.
The logistics and details will be worked out in a month or two, according to IOC member Dick Pound.
"On the basis of the information the IOC has, postponement has been decided," Pound said. "The parameters going forward have not been determined, but the Games are not going to start on July 24, that much I know."
On Monday, Abe said the Games were facing a possible postponement due to health and safety concerns from the coronavirus.
Australia's Olympic Committee announced that they will not send athletes if the Olympics takes place in 2020 https://t.co/0NfpoGO9Az pic.twitter.com/nT8Bm0gKaX

— Reuters (@Reuters) March 23, 2020
Olympic officials in Canada and Australia will not be sending teams to the Games this summer and U.S. swimming and track-and-field governing groups also voiced their opposition to participating in the Games.
We will be guided by the wishes of Prime Minister Abe of Japan, a great friend of the United States and a man who has done a magnificent job on the Olympic Venue, as to attending the Olympic Games in Japan. He will make the proper decision!

— Donald J. Trump (@realDonaldTrump) March 23, 2020
The ripple effect of the coronavirus pandemic has already caused the cancellation of many key qualifying events and tournaments. Thousands of athletes remain in limbo.
NASCAR Runs Virtual Race
NASCAR raced Sunday, using the iRacing platform.
Yesterday's final lap: ?@dennyhamlin | @HomesteadMiami pic.twitter.com/BiVg4UxbOw

— NASCAR (@NASCAR) March 23, 2020
Legal betting on the race was not available. Circa Sports had odds posted on the race in Nevada but they were taken down.
we were in communication with gaming throughout this entire process, as we are on all matters that require their guidance. this communication was what eventually led us to take the event down. we will continue to work within their framework to provide the best product we can.

— Matthew Metcalf (@MMpact) March 22, 2020
The winner of the Dixie Vodka 150 run on the virtual Homestead-Miami track was Denny Hamlin.
What a swing of emotions for a 7 year old. And a dollar into the swear jar ?? pic.twitter.com/JB4Z2j3vai

— Denny Hamlin (@dennyhamlin) March 22, 2020
"For the community, the racing community, the NASCAR drivers to come together and put drivers on the racetrack with such short notice, everyone is buying up simulation rigs this week and last week getting ready for the event, and for it all to come together and have a great finish, I think it was definitely a success," Hamlin said, via the AP.
The faux race was broadcast live on Fox Sports 1. NASCAR has postponed all its races until at least May 9 but has been pro-active in developing its virtual component. The race was the first in the inaugural eNASCAR iRacing Pro Invitational Series.
March 20: TB2TB - Tom Brady Makes It Official
Tom Brady officially joined the Tampa Bay Buccaneers Friday, posting an image of himself signing a contract to play for his second NFL team.
"Excited, humble and hungry," Brady wrote on Instagram. "Nobody cares what you did last year or the year before that. I'm starting a new football journey. I'm just gonna get to work! #Year1."
Brady reportedly never received a serious contract from the Patriots this offseason. He was eligible for free agency for the first time in his career. His deal with the Bucs is for two years, fully guaranteed.
Tom Brady contract:

$10M roster bonus, $15M salary each year (fully guaranteed)

Up to $2.25M each year tied to Top 5 in passer rating, TDs, yards, comp %, yards per pass

Up to $2.25M each year tied to playoffs, playoffs + play-time, Super Bowl + play-time

Base $50M. Max $59M.

— Tom Pelissero (@TomPelissero) March 20, 2020
In other NFL news of note: the Atlanta Falcons brought running back Todd Gurley back to Georgia and the Broncos landed running back Melvin Gordon.
XFL Calls Off Entire Season
The XFL canceled the remainder of its inaugural season due to the coronavirus outbreak. XFL players will be free to sign with NFL teams on Monday.
"We're grateful for the incredible response and look forward to playing full seasons for you - and with you - in 2021 and beyond," the league said in a release.
March 19: Marcus Smart, 2 Lakers Test Positive
Boston Celtics guard Marcus Smart said Thursday night that he has tested positive for the coronavirus. Two unnamed players for the Los Angeles Lakers also tested positive for the virus, the team said.
Smart took to social media to detail how he was feeling and to offer his advice to others.
"I've had no symptoms and I feel great. But the younger generation in our country MUST self distance. This is not a joke. Not doing so is selfish. Together we can beat this, but we must beat it together by being apart for a short while. Much love!!" Smart posted on Twitter.
I was tested 5 days ago and the results came back tonight, which were positive. Ive been self quarantined since the test, thank goodness. COVID-19 must be taken w the highest of seriousness. I know it's a #1 priority for our nations health experts, & we must get more testing ASAP pic.twitter.com/xkijb9wlKV

— marcus smart (@smart_MS3) March 19, 2020
The Los Angeles Lakers played the Brooklyn Nets on March 10, losing 104-102. Four players on the Nets, including Kevin Durant, have also tested positive for the virus.
"We learned today that two Lakers players have tested positive. Both players are currently asymptomatic, in quarantine and under the care of the team's physician," the Lakers said in a release.
We learned today that two Lakers players have tested positive for COVID-19. Both players are currently asymptomatic, in quarantine and under the care of the team's physician.https://t.co/RmqjnRzGLk

— Los Angeles Lakers (@Lakers) March 19, 2020
Meanwhile, three members of the Philadelphia 76ers staff also have coronavirus, the team said.
English Soccer On Hold Until At Least April 30
The 2020-21 pro soccer season in England will not begin until the 2019-20 campaign is concluded, ESPN reports.
The pro soccer shutdown in England triggered by the coronavirus pandemic will run until at least April 30, officials said.
The deadline for the end of the 2019-20 season has been extended "indefinitely."
"We are united in our commitment to finding ways of resuming the 2019-20 football season and ensuring all domestic and European club league and cup matches are played as soon as it is safe and possible to do so," the Football Association, Premier League and EFL said in a statement.
Gaming Stocks Surge
Gaming stocks erased many of the sharp losses they suffered earlier in the week on Wall Street Thursday.
Penn National, MGM Resorts, Wynn, Las Vegas Sands and Boyd Gaming were among the top gainers Thursday. Penn was the biggest winner. It traded at more than 35% from its Wednesday close as investors saw the recent declines as a buying opportunity. Those sentiments were shared by a Bank of America in a note to clients citing "widespread buying opportunities among casino companies."
Several casino stocks were crushed earlier this week, with shares of Penn, MGM and Wynn down more than 30%. Nevada closed all of its 440 brick-and-mortar casinos for at least 30 days on Tuesday.
March 18: Casinos Close In Nevada
All brick-and-mortar gaming operations in Nevada have ceased after an order from the governor to close all "nonessential" businesses for 30 days.
All onsite devices and games were shut down as of midnight local time. The physical casinos were ordered closed as of noon Wednesday local time.
SuperBookUSA, GC Technologies and Station Casinos had closed their online betting platforms within the state as of Wednesday.
Our message to @CGTechnology_ customers during the #vegasshutdown pic.twitter.com/dflUIY9gKj

— CG Sportsbooks (@CGTechnology_) March 18, 2020
Circa Sports, Caesars, BetMGM and William Hill Nevada continue to take action in Nevada via in-state betting apps. William Hill was promoting limited action early Wednesday,
Early morning International Hoops is available on InPlay right now.

Bet ? with @WilliamHillUS, America's #1 Sports Bookhttps://t.co/nl5UZbV8lL pic.twitter.com/2JHvkE5LJy

— William Hill NV (@WilliamHillNV) March 18, 2020
Gov. Steve Sisolak's historic move shuttered 440 licensed casinos. The move leaves tens of thousands of workers facing an uncertain economic future.
Bill Miller, president and CEO of the American Gaming Association, took to Twitter after the governor's announcement.
Nevada is the epicenter of the resilient American gaming industry. The federal government must act swiftly to bring relief to our friends, neighbors, and colleagues in Nevada and all across America whose livelihoods have been severely impacted by these hard but necessary actions.

— Bill Miller (@BillMillerAGA) March 18, 2020
Gaming Stocks Crushed Again
Gaming stocks were trounced again on Wall Street Wednesday.
Penn National lost 38.34% of its value and closed at $4.52 per share. It closed at $38.17 on Feb. 20. MGM Resorts shed 25.09% of its market cap to settle at $7.14. Other big losers included: Caesars Entertainment — down 30.98% to close at $3.52; Boyd Gaming — down 29.18% to close at $7.84 and Wynn — down 20.89% to close at $43.02.
Overall, the Dow Jones Industrial Average fell 6.3%.
NFL Free-Agent Deals Official
"I'm pretty happy we got a quarterback named Tom Brady."@ShaquilBarrett weighs in on their new QB ⬇️

?: Free Agency Frenzy on NFL Network pic.twitter.com/bAZDD6cnJz

— NFL Network (@nflnetwork) March 18, 2020
Dozens of reported moves became official at 4 p.m. as the NFL free-agency period began despite the sports shutdown caused by the coronavirus pandemic.
Among the big moves either completed or expected to be completed soon: QB Tom Brady to the Buccaneers, QB Philip Rivers to the Colts, S Malcolm Jenkins to the Saints, DT Gerald McCoy to the Giants, OL Ted Karras to the Dolphins and S Duron Harmon to the Lions (trade).
The 2020 league year has begun. Some trades and signings will become official, but many others won't because of issues related to the coronavirus and difficulty in getting physicals.

— Ian Rapoport (@RapSheet) March 18, 2020
Grand Prix of Long Beach Scrubbed
The 2020 Grand Prix of Long Beach has been canceled and won't be rescheduled.
The IndyCar race was originally scheduled for April 17-19.
March 17: NFL Rolls On
The NFL free-agency season began with a fury on Tuesday as Tom Brady announced he was leaving the Patriots and landed in Tampa Bay, the Colts landed Philip Rivers, Cam Newton parted ways with the Carolina Panthers and Drew Brees struck a deal to stay in New Orleans.
Betting markets pointed toward Brady signing with the Tampa Bay Buccaneers. Meanwhile, the odds for the Patriots to win Super Bowl 55 tumbled and odds for the Patriots to win their 12th straight AFC East title tightened. The Panthers are reportedly working on a deal to sign QB Teddy Bridgewater.
Kevin Durant Has Coronavirus
Kevin Durant of the Brooklyn Nets says he has tested positive for COVID-19.
Kevin Durant tested positive for coronavirus, Durant tells @TheAthleticNBA @Stadium. Durant says he is feeling fine: "Everyone be careful, take care of yourself and quarantine. We're going to get through this."

— Shams Charania (@ShamsCharania) March 17, 2020
Durant is one of four players on the Nets who has tested positive for the virus.
PGA Championship Shelved
The 2020 PGA Championship will be postponed. It was scheduled to take place from May 14 - 17 at Harding Park Golf Club in San Francisco. It is the second major of the year that has been affected by the reaction to the coronavirus. The Masters was previously postponed from its scheduled run of April 9-12.
PGA Tour extending tournament cancellations through mid-May; PGA Championship to be postponed https://t.co/iUCyumfepY via @GolfDigest

— Joel Beall (@JoelMBeall) March 17, 2020
The PGA Tour halted play after the 1st round of The Players Championship last week.
Euro 2020 Soccer Moved To 2021
Euro 2020 has been postponed and now will take place in 2021.
The 24-team European Championship, which was being held across Europe to mark UEFA's 60th anniversary, will now take place from June 11 to July 11 in 2021. The move allows European domestic leagues to complete their schedules once play resumes.
March 16: 2020 Kentucky Derby Postponed To September
POSTPONED | The Kentucky Derby will not be held in May for the first time in 75 years: https://t.co/Iqxxainp8i pic.twitter.com/eQ8DMAX0YP

— WDRB News (@WDRBNews) March 16, 2020
The 146th running of The Kentucky Derby will be moved until the first Saturday in September, the latest sporting event big and small to be affected by the coronavirus pandemic.
The move of the race from May 2 until Sept. 5 was announced Tuesday morning by Churchill Downs officials. Multiple outlets reported the Sept. 5 date Monday night.
The last time the Run for the Roses was not held on the first Saturday in May was 1945. It was then shifted to June.
The Derby is a consistent $400 million economic boon for Louisville with two weeks of events and celebration in the city, including Thunder Over Louisville.
Wrestlemania Bans Fans, Moves To Orlando
The WWE has banned fans from Wrestlemania in according to guidance set by the CDC and moved the show from Raymond James Stadium in Tampa to the WWE Performance Center in Orlando.
The 36th edition of Wrestlemania will still stream live on April 5 starting at 7 p.m.
"Only essential personnel" will be allowed on the closed set.
NASCAR On Hold Until May
After canceling its remaining races in March, NASCAR said it will not be racing again until May 3 at Martinsville at the earliest.
March 16, 2020
No MLB For At Least 8 Weeks
MLB has pushed back the start of its 2020 season for at least 8 weeks because of the coronavirus pandemic.
Statement from Major League Baseball: pic.twitter.com/E5xPfMGOc0

— MLB (@MLB) March 16, 2020
Baseball shuttered spring training last week and pushed back the start of its season. The season was originally scheduled to begin on March 26.
Casinos Closed, Stocks Crushed
Casinos across the nation closed as large gatherings were either banned or discouraged due to the coronavirus pandemic. The nation moved into its first full-week without any major pro or college sports on the schedule.
MGM Resorts says its closing its Mississippi casinos - Beau Rivage in Biloxi and Gold Strike in Tunica. Following last night closure of MGM Detroit and its Las Vegas properties, MGM no longer has an operating casino in the U.S. @CDCNewswire #coronavirus

— Howard Stutz (@howardstutz) March 16, 2020
Gaming stocks were not spared amid the Monday carnage on Wall Street. MGM closed at $10.24 per share, down 33.65% on the day and 66.35% off its 52-week high of $34.64. Penn National tumbled 44.8%, down $6.93 per share to close at a 52-week low of $8.54. Penn announced it would be closing casinos in Pennsylvania, Louisiana and Maine Monday, to add to the closings it announced during the weekend.
Caesars shed 28.39% to close at $6.08 per share. Just 25 days ago, Penn closed at $38.17 and Caesars settled at $14.63.
Prescott, Henry Among Players Tagged
A new contract between the NFL and its players was ratified by the players' union on Saturday. It ensures labor peace through the 2020 season.
Monday, several big-name players were tagged by their NFL teams as the official pre-free-agency legal tampering period began. Among those franchised: QB Dak Prescott of the Cowboys, running back Derrick Henry of the Titans. LG Joe Thuney of the Patriots and wide receiver A.J. Green of the Bengals.
The Dolphins are giving Shaq Lawson a 3-year deal worth $30 million. Tight end Austin Hooper has agreed to terms on a 4-year deal with the Cleveland Browns. Hooper will make $23 million, all guaranteed, over the first 2 seasons, according to Ian Rapoport.
Meanwhile, the Texas traded WR DeAndre Hopkins and a fourth-round pick to Arizona for RB David Johnson, a second-round pick this year and a fourth-round pick next year.
Legislation On Hold
The early adjournment throws the fate of scores of bills in doubt. Senate President Bill Ferguson and House of Delegates Speaker Adrienne A. Jones said bills will be prioritized going into the final days. https://t.co/vBhhMxeWjW

— The Baltimore Sun (@baltimoresun) March 16, 2020
Maryland's General Assembly announced it will end its legislative session on Wednesday because of coronavirus concerns. The General Assembly said it would prioritize legislation over the next two days, but declined to say Sunday which legislation would be considered. Legislation to ask voters to approve sports betting during the November election cleared the Senate on March 10, but has yet to have a House hearing.
The legislative session was supposed to end April 6, and this is believed to be the first time a session has been shortened since the Civil War. General Assembly leadership said Sunday it would hold a special session the last week of May.
Senate Bill 4 was approved 47-0. It was scheduled to have a hearing in the House Ways and Means Committee on Thursday. The House needs to approve a bill and it will then be forwarded to Republican Gov. Larry Hogan for his signature. It then needs to be approved by voters in November.
In addition to Maryland, Kentucky, Massachusetts, Connecticut and Kansas are still considering sports betting legislation. Those to postpone or limit their sessions, hearings or committee meetings include Arkansas, California, Colorado, Connecticut, Delaware, Florida, Georgia, Illinois, Iowa, Maine, Massachusetts, Missouri, New Hampshire, New Jersey, Ohio, Pennsylvania, Rhode Island, Texas and Vermont.
March 15: More Casinos Close
Michigan and Maryland have joined a growing number of states shutting down casinos and racetracks as coronavirus continues to spread throughout the country. Maryland Gov. Larry Hogan announced the shutdown of all the state's casinos, racetracks and off-track betting parlors Sunday as the number of confirmed cases in Maryland reached 31.
"These are unprecedented actions in an extraordinary situation, but they could be the difference in saving lives and keeping people safe," Hogan said in a statement.
Michigan Gov. Gretchen Whitmer also announced the Michigan Gaming Control Board will temporarily shut down casinos after the state announced 12 new cases, bringing the state's total to 45.
Nevada has not yet announced any similar measures, but several states like Illinois, Ohio and California are closing all bars and restaurants Monday in an effort to slow the spread.
March 14: Casinos Shuttered
Casinos and sportsbooks were set to be shuttered across several states as government officials banned large gatherings and the effects of the coronavirus spread.
Rivers Casino Philadelphia and its related on-site sportsbook will be closing at midnight Sunday for 14 days "out of an abundance of caution and to promote the social distancing recommended by health officials." There have yet to be any reported cases of COVID-19 on the property. Employees will receive their normal pay during the 14-day suspension, the company said.
Penn National will close its gaming properties in Ohio and Illinois for 14 days starting on Monday.
In Ohio, Hollywood Casino Columbus, Hollywood Casino Toledo, Hollywood Gaming at Dayton Raceway and Hollywood Gaming at Mahoning Valley Race Course collectively employ more than 2,000 people.
Ohio Gov. Mike DeWine has banned nearly all gatherings of more than 200 people.
"Penn National is left with no choice but to temporarily close those facilities," the company said in a release.
Under an order from the Illinois Gaming Commission, the Hollywood Casino Aurora, Hollywood Casino Joliet and Hollywood Casino Alton will also be closed for 14 days. Those sites combined have more than 1,200 employees.
The company said its employees will receive their normal pay and benefits through the month of March.
"The health and well-being of our guests and team members will always be our paramount concern," Jay Snowden, president and CEO of Penn National Gaming, said in a release. "Since the coronavirus threat began there have been no confirmed cases of COVID-19 at any Penn National casino, and we have implemented stringent CDC-recommended protocols throughout our enterprise, including increased daily cleaning regimens at our facilities, maximizing air circulation, cancelling or postponing all concerts and live events, and we're in the process of temporarily closing down buffets, among other initiatives."
After closing at a 52-week high of $38.17 a share on Feb. 20, Penn National Gaming stock has lost more 60% of its value. It was worth $15.47 per share at Friday's close.
March 13: No Action This Weekend
For the first time since 9-11, there will be a weekend without major professionals or collegiate sports being played in the United States,
NASCAR and IndyCar Friday became the latest professional entities of note in the United State to postpone scheduled competition due to the coronavirus pandemic.
March 13, 2020
NASCAR had planned to run its Cup Series race in Atlanta this weekend and at Miami-Homestead in Florida next week without spectators.
IndyCar spiked its first four races of the season and will not run until at least May. The Grand Prix of St. Petersburg was set for this weekend.
Masters Postponed

Tiger Woods will not be defending his Masters title at Augusta any time soon.
The 2020 Masters has been postponed due to the coronavirus pandemic. It was scheduled to take place April 9-12. The American National Women's Amateur tournament and the Drive, Chip and Putt National Finals have also been shelved. No future date for the tournament or related events was mentioned.
"Ultimately, the health and well-being of everyone associated with these events and the citizens of the Augusta community led us to this decision. We hope this postponement puts us in the best position to safely host the Masters Tournament and our amateur events at some later date," Augusta National said in a statement.
The Masters has been held without a break each April since the end of World War II. Tiger Woods is the defending champion. He has been sidelined recently because of on-going back issues.
The Masters is clearly the highlight of the golf season for bettors. Futures odds for the event were first posted immediately following Woods' victory last spring.
According to the most-recent Masters odds posted by the the Westgate Las Vegas Superbook, Rory McIlroy is the favorite to win at +800. He's followed by Jon Rahm (+1200), Justin Thomas (+1400) and Dustin Johnson and Brooks Koepka (both +1600). Woods is slotted at +2000 to win his sixth green jacket.
EPL Suspended Into April
Top soccer leagues overseas are postponing their seasons. The Premier League announced it has suspended its season until at least April 3. The Champions League and Europa League also suspended play..
The Chelsea and Arsenal clubs were placed in self-isolation after team personnel on each club tested positive for coronavirus.
The Premier League, FA, EFL and WSL have collectively agreed to postpone the professional game in England

Full statement: https://t.co/XcDyzBp4Ol pic.twitter.com/cmYjoY3LRR

— Premier League (@premierleague) March 13, 2020
NCAA Likely To Grant Spring Athletes Another Year
Spring student athletes will get relief on one season of eligibility after the NCAA canceled winter and spring championships due to the coronavirus pandemic, Stadium's Jeff Goodman reports.
"The NCAA's Council Coordination Committee has agreed to grant relief for the use of a season of competition for student-athletes who have participated in spring sports," Goodman reported.
"[The] Committee will also discuss issues for winter sport student-athletes."
Formula One Stalls
Due to the continued global spread of COVID-19 and after ongoing discussions with the FIA, and race organisers a decision has been taken by all parties to postpone the Bahrain Grand Prix and the Vietnam Grand Prix due to take place on March 20-22 and April 3-5 respectively#F1 pic.twitter.com/btpFLckwtO

— Formula 1 (@F1) March 13, 2020
Boston Marathon Rescheduled
The Boston Marathon will be pushed back to Monday, Sept. 14 due to concerns over the coronavirus outbreak, race officials said. It's the first time in the race's 124-year history that it has been postponed. The 26.2-mile run from Hopkinton, Massachusetts to Boston was set for April 20. That is also Patriots Day in Massachusetts and Maine. A modified version of the race was run during World War I.
Legislative Updates
While some state legislatures — Maryland, Kentucky, Massachusetts, Connecticut and Kansas — are still considering sports betting legislation, some states have changed their legislative sessions because of the coronavirus. Those postponing or limiting their sessions, hearings or committee meetings include Arkansas, Connecticut, Delaware, Georgia, Illinois, Massachusetts, Missouri, New Jersey and Texas.
March 12: No March Madness
The NCAA canceled its men's and women's basketball tournaments on Thursday. The men's tournament generated more than $10 billion in betting revenue in 2019, but only 3% of that came from legal sources.
In New Jersey, more than $106 million was legally wagered on March Madness last year.
The move to call off the signature event of the college basketball year was made a day after the NCAA announced it would play the games without spectators in attendance. Selection Sunday was scheduled for this weekend. The NCAA Final Four was to be played in Atlanta from April 4-6.
NCAA cancels remaining winter and spring championships: https://t.co/qzKAS4McEI pic.twitter.com/G6XreZx35E

— NCAA (@NCAA) March 12, 2020
Kentucky Derby May Be Pushed Back
The 2020 Kentucky Derby may be postponed until later in the year due to coronavirus concerns, the the Louisville Courier Journal reports.
The first leg of horse racing's Triple Crown is scheduled for May 2. Churchill Downs officials said Thursday they will not make a final decision on whether or not to hold the race on its scheduled date until a later time,
NHL Ices Play
The NHL suspended its season on Thursday. The New York Post first reported the news after teams had canceled morning skates.
There are 189 games to be played in the NHL's regular season, 10 of which were scheduled Thursday night.
"The NHL has been attempting to follow the mandates of health experts and local authorities, while preparing for any possible developments without taking premature or unnecessary measures," the league said in a statement. "However, following last night's news that an NBA player has tested positive for coronavirus -- and given that our leagues share so many facilities and locker rooms and it now seems likely that some member of the NHL community would test positive at some point -- it is no longer appropriate to try to continue to play games at this time."
PGA Tour Stops Through Valero Texas Open
The PGA Tour abruptly canceled the final three rounds of the The Players Tournament and all of its other competitive events through the Valero Texas Open, which was scheduled from April 2-5. The Masters remains the next event on the PGA Tour calendar. It is scheduled to begin on April 9 at Augusta National.
XFL Punts On Season
Thursday night, the XFL announced it would be suspending operations until further notice.
XFL statementhttps://t.co/MbuHgUmzmZ pic.twitter.com/PIZLOl1fld

— XFL (@xfl2020) March 12, 2020
Spring Training Scrubbed
Major League Baseball suspended all remaining spring-training games and will delay the start of the regular season - originally set for March 26 - by at least two weeks.
NASCAR Races Without Crowds
NASCAR says it will race at Atlanta Motor Speedway and Homestead-Miami Speedway without fans in attendance. pic.twitter.com/ZfqgeqiUNh

— FOX: NASCAR (@NASCARONFOX) March 12, 2020
MLS Suspends Play
MLS is suspending its season immediately until further notice due to the coronavirus outbreak, Sports Illustrated reports.
Basketball Tournaments Scrapped
The AAC, ACC, SEC, Big 12 and Big Ten basketball tournaments have all been canceled. And Notre Dame was the latest big-name college to suspend football activities. Several schools, including Duke, have said none of their teams will participate in any athletic activities until further notice.
European Soccer Stops
Most club soccer leagues in Europe have postponed play, including the Champions League and Spain's La Liga. England's Premier League announced that it will play games as scheduled this weekend.
NFL Cuts Back
Players are being told to skip visits, coaches are being pulled off the road and team events are being scrapped.
The NFL has told all staff except for operationally critical staff to work from home until further notice beginning tomorrow — "out of an abundance of caution and with the health and safety of our communities as our foremost priority."

— Ian Rapoport (@RapSheet) March 12, 2020
---
March 11: NBA Suspends Play
The NBA suspended its season Wednesday night "until further notice" following the cancelation of the scheduled game between the Utah Jazz and Oklahoma City Thunder
The Jazz-Thunder game was called after several players complained of illness. The NBA announced that one player for the Jazz has tested positive for COVID-19. Multiple reports said the player was Rudy Gobert.
News of the suspension broke during the national ESPN telecast of the Mavericks-Jazz game, which continued in Dallas in front of a sellout crowd. The final game of the night - the New Orleans Pelicans at Sacramento Kings - was called just minutes after its schedule tipoff.
The NBA has announced that tonight's matchup between the Pelicans and Kings will be postponed until further notice. pic.twitter.com/iBC7qSNUlM

— FOXSports NewOrleans (@FOXSportsNOLA) March 12, 2020
Among the millions stunned by the news - Mavericks over Mark Cuban.
Cuban: "This is much bigger than the NBA ... It's like right out of movie. It' isn't real."

via @ESPN

Latest: https://t.co/AtB2AavPRR https://t.co/rIduYnj2Xr

— Bookies.com (@bookies) March 12, 2020
The stoppage in play was immediately reflected across online betting sites. Multiple sportsbooks - including DraftKings, FanDuel, PointsBet and William Hill, took down their NBA futures markets.
#NBA Futures Markets down on multiple sites, including @DKSportsbook. @FDSportsbook, @WilliamHillUS, @PointsBetUSA, @UnibetUS #GamblingTwitter pic.twitter.com/htvJK0kIWw

— Bookies.com (@bookies) March 12, 2020
No Fans At NCAA Basketball Tournament
March Madness took on a more somber tone with the NCAA on Wednesday announcing that there will be no spectators allowed at the 2020 Men's and Women's NCAA Basketball Tournaments. The ruling also applies to all upcoming NCAA championship events.
The games will be played "with only essential staff and limited family attendance," NCAA president Mark Emmert said in a statement.
"While I understand how disappointing this is for all fans of our sports, my decision is based on the current understanding of how COVID-19 is progressing in the United States. This decision is in the best interest of public health, including that of coaches, administrators, fans and, most importantly, our student-athletes," Emmert said.
But, at least for now, some conference tournament games will go on with fans.
The @SEC is aware of the statement just released by the @NCAA. Tonight's SEC Men's Basketball Tournament games will continue as regularly scheduled. We are evaluating plans for the remainder of the tournament. More to come.

— Southeastern Conference (@SEC) March 11, 2020
Columbus Blue Jackets Ice Crowds
The NHL's Columbus Blue Jackets will play host to the Pittsburgh Penguins Thursday without paying spectators on hand. After a ban on large gatherings by Gov. Mike DeWine was announced, the team said it will follow suit and only allow "restricted attendance" for family members, essential team personnel and staff and media members.
The team will continue this policy for all home games as long as the ban on large gatherings remains in place.
Looks like Predators will play in front of no fans in Columbus this weekend. pic.twitter.com/orSmTeD46F

— Paul Skrbina (@PaulSkrbina) March 11, 2020
Ivy League Cancels Season
The Ivy League, which canceled its post-season basketball tournament Tuesday, suspended all athletic practices and competition until the end of the academic year.
The Ivy League Presidents are announcing their unanimous decision to cancel all spring athletics practice and competition through the remainder of the academic year amid further developments in the outbreak of COVID-19.

? » https://t.co/LVTUxHsswo pic.twitter.com/VAL7IkBWaB

— The Ivy League (@IvyLeague) March 11, 2020
No XFL Crowd in Seattle
The XFL game scheduled for Sunday between the Seattle Dragons and Los Angeles Wildcats at CenturyLink Field in Seattle will be played without fans in attendance. The game will be televised on ESPN2
About the Author

Bill Speros is an award-winning journalist and editor whose career includes stops at USA Today Sports Network / Golfweek, Cox Media, ESPN, Orlando Sentinel and Denver Post.
Our trusted sports betting partners bring you safe and fun playing experiences