'Mattress Mack' Places $3.46M Wager on Bucs in Super Bowl 55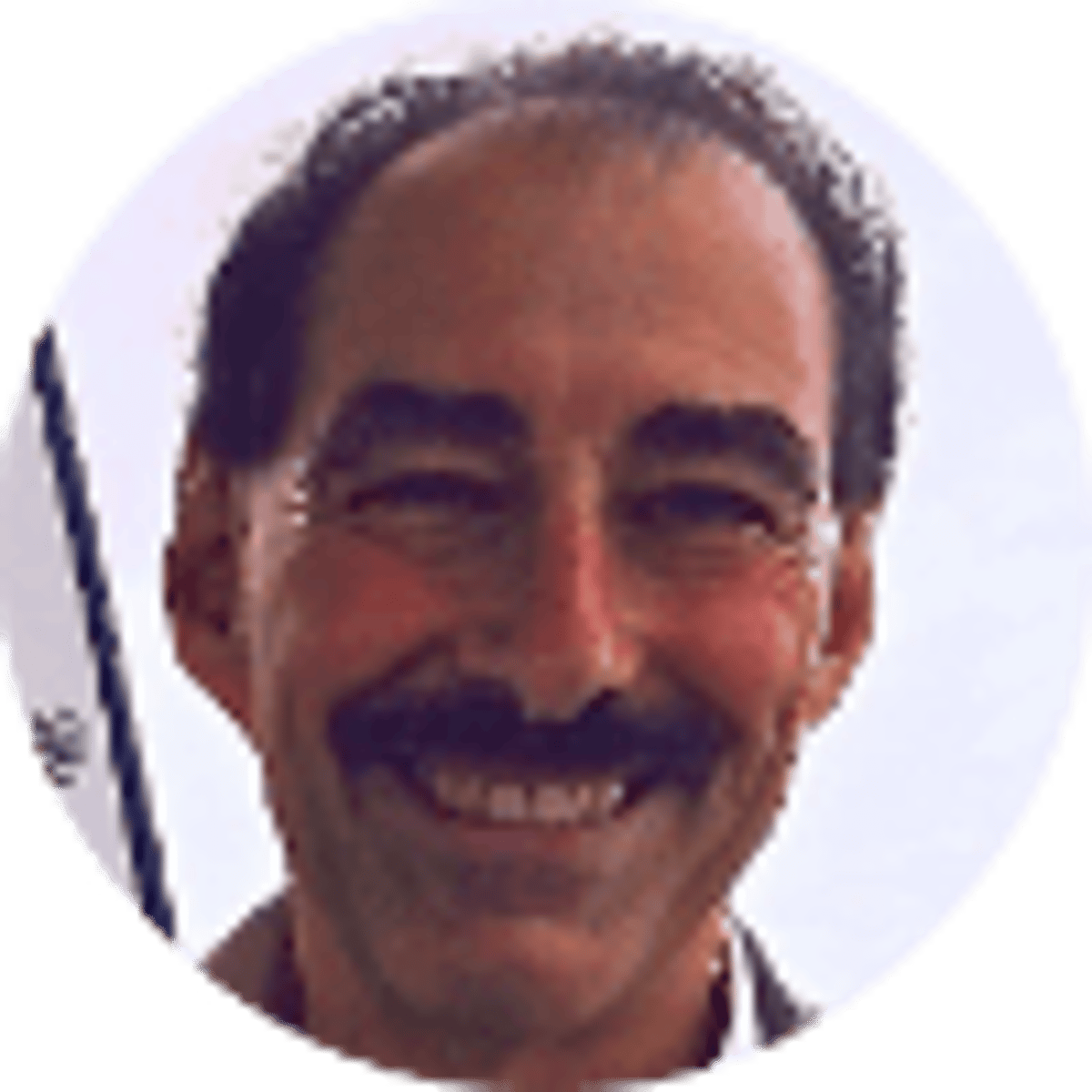 By Bill Ordine | 6 mins
Forget the storyline of all-time greatest quarterback versus the "now" greatest quarterback. Tom Brady and Patrick Mahomes will have their collective moment come Sunday in Tampa.
For the moment, though, the Super Bowl Double-nickel super story is "Mattress Mack," the furniture king of Houston. Jim "Mattress Mack" McIngvale, known for his energetic furniture commercials and hyper-aggressive sports bets, has taken the lead in pregame mega-wagers. He placed a $3.46 million bet with DraftKings, taking the Tampa Bay Buccaneers getting 3.5 points.
---
CHECK OUT: Our Ultimate Super Bowl 2021 Betting Guide
---
McIngvale's bet eclipsed a Super Bowl bet made just after the Tampa Bay-Kansas City Chiefs matchup was set following their respective conference championships victories on Jan. 24. The early line had the Chiefs as 3.5-point favorites. Right out of the box, a BetMGM customer put down a $2.3 million wager on Tampa Bay, also with the Bucs getting 3.5 points.
The line has mostly settled in at most books at a flat 3 points. BetMGM has been something of an outlier in holding the line throughout at 3.5. At DraftKings, it has floated between 3 and 3.5, and that's not a situation that makes bookmakers all that comfortable.
"You try to hold the number on a big game like this," said DraftKings head of sportsbook operations Johnny Avello. "If it's 3, you try to hold it even more so because 3 is the most popular number for where a game will end on. At 3, we're taking Chiefs money — and at 3.5, we're taking Bucs money. So, it's one of those games where we're getting great action but the bettors know what they want."
---
---
Betting Public Loves the Chiefs
Jeff Stoneback, director of trading for MGM Resorts, said that even with the big bet on Tampa Bay, his company could still use more Tampa Bay money because the NFL betting public has been infatuated with the high-powered Chiefs.
"We took the 3.5 on the Bucs and I guess BetMGM-wide, not just here in Nevada, we have a lot more liability with the Chiefs so we're looking for some Bucs money overall. We'll welcome more Bucs money," Stoneback said. "But it's the calm before the storm. … We have one gentleman who likes to come back on the same teams. He had Ohio State in the (college football national championship) semifinal and then the final (where the Buckeyes lost to Alabama).
This same guy has been betting the Chiefs — he had the Chiefs to win the conference and then the Super Bowl (on futures bets) for $300,000 each bet. So, I wouldn't be surprised if he came back with another million on Kansas City."
Major Wagers are already being placed on the Big Game!

And we still have over a week to go ?https://t.co/eU4xgg9bPv

— BetMGM ? (@BetMGM) January 30, 2021
'Matress Mack' Bet Placed in Colorado
Meanwhile, "Mattress Mack" from Houston apparently had some time to kill while traveling. He made his wager from the Colorado Springs Airport on his mobile device.
"Tampa Bay is loaded with talent on both sides of the ball and led by the greatest football player of all time in Tom Brady, so I'm betting big on the Bucs who have overcome tough matchups throughout this postseason," McIngvale explained in a DraftKings article. "The NFL has only seen eight instances of back-to-back champions and none in the past 16 years, so I like my chances going into Super Bowl LV for this trend to continue."
---
RELATED: Where You Can Legally Bet on Super Bowl 2021
---
The big bettor was effusive in his praise of DraftKings and Avello noted that DraftKings was more than happy to accommodate the customer's appetite for action.
"Mack has been a great customer and is someone we have history with after taking his sizeable wager on the Astros to win the World Series a couple seasons ago," Avello said.
McIngvale famously lost $13 million in wagers on the Astros but reportedly offset that with savings on a huge furniture promotion. He also placed a $1 million Super Bowl bet last year on the 49ers.
"The publicity is great for us and timing was perfect. This is the right time of the week for news like this to get people's attention," Avello said. As far as whether the huge wager presents extraordinary liability for the book, Avello shrugged it off.
"There's a long way to go until the game. There's going to be a lot more action. We'll see where goes in the next few days."
What the Books are Seeing
Apart some of the big bets on Tampa Bay, the wagering has trended toward Kansas City.
At FanDuel where the Chiefs are 3-point favorites, 84% of the point spread handle is on Kansas City but the moneyline wagering is far more even. The odds are -174 for the Chiefs and +146 for the Bucs. The moneyline split is 54%-46% with a slight lean toward the Chiefs.
At PointsBet, Kansas City opened as 3.5-point favorites then slid to 3. Again, the spread bettors have liked the Chiefs a lot with 77% of spread bets and 91% of spread handle on Kansas City. On the money line, the bettors are more inclined to go with Tampa Bay. With lines of KC -170 and TB +145, the Bucs are getting 58% of the moneyline handle.
At William Hill, there are a fistful of six-figure wagers led by $520,000 on KC -3, laying -120. Among all bettors, the trends were the same at William Hill as at other books. The early spread betting favored the Chiefs with 82% of the handle but with only 57% of the moneyline handle.
Notable Big Game wagers so far at William Hill:

$520,000 on KC -3 (-120) @WilliamHillNV
$120,000 on KC -3 (-120) @WilliamHillIL
$100,000 on KC ML (-165) in NV
$98,000 on TB ML (+145) in NV
$82,500 on KC ML (-165) in IL pic.twitter.com/pvFuKOPG79

— William Hill US (@WilliamHillUS) February 4, 2021
Player Prop Bets
In player prop bets, the two tight ends — Kansas City's Travis Kelce and Tampa Bay's Rob Gronkowski — are drawing a lot of money as first TD or any-time TD scorers.
An interesting Sharp money move saw PointsBet significanty adjust its line on the "No" on an opening kickoff touchdown from -2000 to -5000. While risking $2,000 to win $100 sounds steep, consider that there have been just seven KO returns for TDs in 268 games over the entire 2020 season, including playoffs, and remember — this wager is for a specific kickoff within a game.
Plus, the touchback rates for the kickers are the Chiefs' Harrison Butker at 75.8% and Tampa Bay's Bradley Pinion (punter who kicks off) at 85%. At a relatively low -2000, the Sharps were all over it and the book adjusted.
---
RELATED: Bookies.com Senior Handicapper Adam Thompson's 21 Most Intriguing Super Bowl 2021 Prop Bets
About the Author
Bill Ordine was a reporter and editor in news and sports for the Philadelphia Inquirer and Baltimore Sun for 25 years and was lead reporter on a team that was a Pulitzer Prize finalist.
Our trusted sports betting partners bring you safe and fun playing experiences