NFL Week 15 Picks, Predictions & Best Bets To Back Today: Playoff Push Edition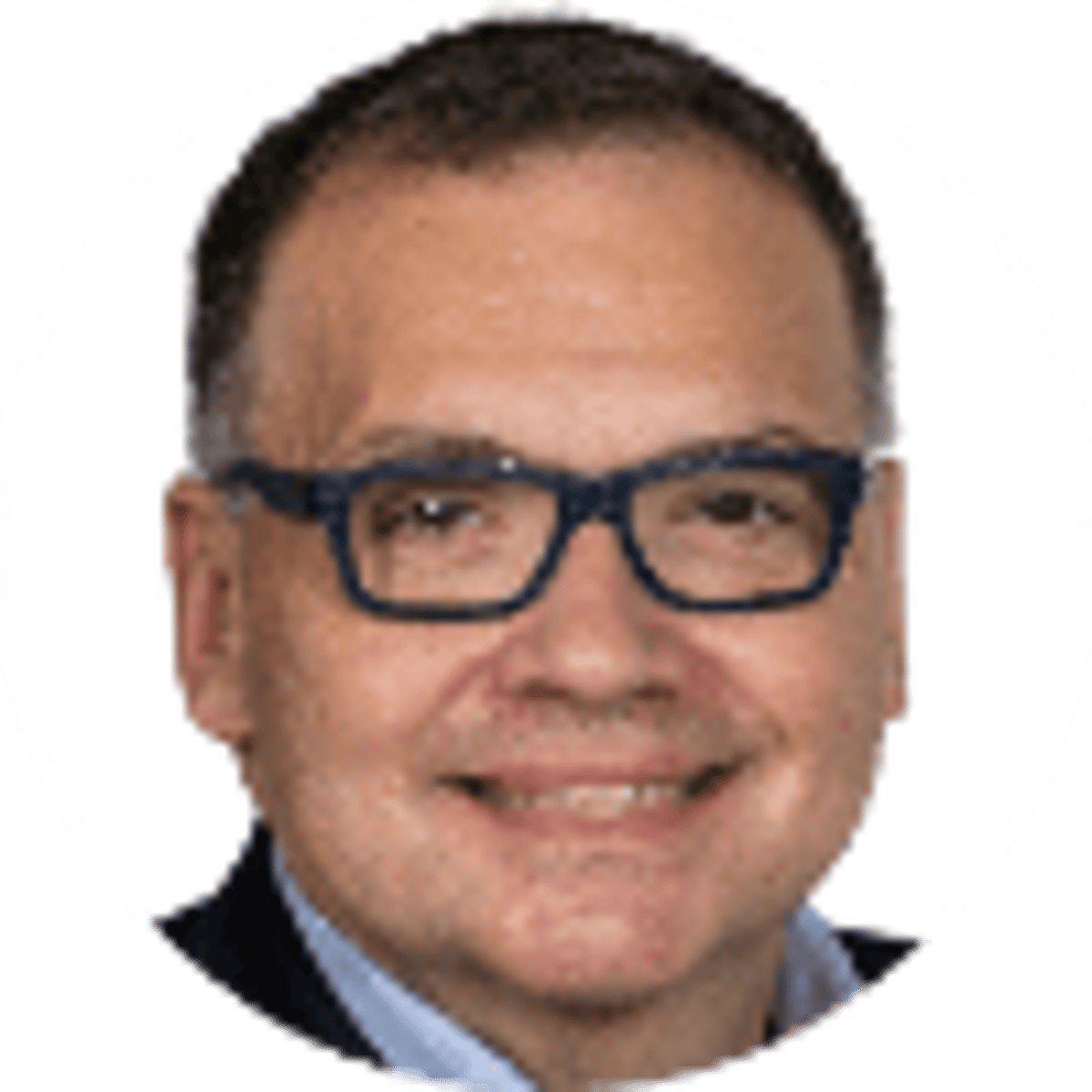 By Bill Speros | 31 mins
For the first time in nearly two months, the NFL betting schedule has a full roster of games in Week 15. There are no more byes, at least until after Week 18.
At that time, two lucky teams (most likely Philadelphia and someone from the AFC) will be enjoying the coveted playoff bye. Most of the league will be on a bye until next September. The rest will be participating in the Wild Card Round. Two teams clinched playoff berths in Week 14. The Chiefs won the AFC West with a win over Denver. And the Eagles nabbed a playoff berth and moved another week closer to taking the NFC East by walloping the Giants.
This week, the Vikings can clinch the NFC North with a win or tie against the Colts or a Lions loss to the Jets. The Lions toppled Minnesota in Week 14. And the surprisingly-favored Lions scored an easy cover in the 34-23 win.
The Bills and Bengals can take major steps toward the postseason. The Bills face AFC East foe Miami. A win for Buffalo would put the Bills up three games on their South Florida rivals in the division with just three games left to play. The Bengals and Ravens are in a cat-fight for the AFC North. Cincy visits the wreckage of the Buccaneers' Pirate Ship in Tampa Bay.
---
RELATED: All NFL Head Coaches Ranked Against the Spread
---
This week's schedule begins Thursday night with the 49ers and Brock "Canton-Bound" Purdy visiting NFC West rival Seattle. A 49ers win would give San Francisco a three-game lead over the Seahawks with three games to play.
The NFL Saturday schedule has an NFL Network triple-header. The nightcap has the Miami Dolphins heading to Buffalo. Snow is in the forecast.
NFL 2022 Week 15 Picks
Oddsmakers on betting apps have now set betting lines on Week 15. Here are our NFL Week 15 picks and best bets:
2022 NFL Week 15 Best Bets To Back Today
Thursday, December 15
San Francisco at Seattle Seahawks, 8:15 p.m. (Amazon Prime)
Brock Purdy vs. Geno Smith. For the NFC West? Why not? The Sehawks need to win this game to keep any NFC West hopes alive. Purdy beat Tom Brady in his first NFL start in Week 14 and was enshrined into the Pro Football Hall Of Fame by Twitter, FOX, ESPN, and NFL Network. The 49ers turned Purdy into a Baby GOAT against Tampa Bay. The Seahawks were flat-out embarrassed by Carolina. Pete Carroll has got this.
Best Bet: Seahawks +3.5 (-115) with DraftKings ➜
Saturday, Dec. 17
Indianapolis Colts at Minnesota Vikings, 1 p.m. (NFL Network)
The Vikings have another chance to clinch the NFC North. This week, they'll be at home. The Colts and Jeff Saturday are still figuring out how to use their timeouts. Kirk Cousins likes that. Very much.
Best Bet: Vikings -4.5 (-110) with Caesars Sportsbook ➜
Baltimore Ravens at Cleveland Browns, 4:30 p.m. (NFL Network)
Deshaun Watson shook off some rust in the Browns' 23-10 loss to the Bengals in Week 14. He threw for 276 yards and a TD. Tyler Huntley suffered a concussion in the Ravens' win over Pittsburgh but should be able to start this week. Lamar Jackson remains out. The Ravens' last four games against divisional opponents have gone under the projected total. This will make it five.
Best Bet: Under 38 Points (-110) with Caesars Sportsbook ➜
Miami Dolphins at Buffalo Bills, 8:15 p.m. (NFL Network)
A win over Miami gives Buffalo a three-game lead in the division with three to play. Buffalo rolled past the Jets in Week 14. The Dolphins go from a tough Sunday night loss at SoFi Stadium to a Saturday night clash with their AFC East rivals in Western New York. Josh Allen is a Yeti. The Dolphins were using space heaters indoors in California? A wild and lubricated crowd, plus cold and snow await. Tua Tagovailoa is not in South Florida anymore.
Best Bet: Bills -7.5 Points (-105) with DraftKings ➜
---
RELATED: Best NFL Parlay Bets To Back Today
---
Sunday, Dec. 18
Philadelphia Eagles at Chicago Bears, 1 p.m. (FOX)
The Eagles may not clinch a first-round bye until Week 18. But it won't be due to lack of effort. Jalen Hurts smoked the Giants at MetLife on Sunday. He put up a pair of 30-yard TD passes and ran for another. This is the second of three games in 13 days on the road. The Eagles are scary good. The Bears are just scary. The Eagles are 8-5 ATS this season. They have covered in three straight games but are 1-2 ATS in games carrying lines of nine points or more this season. The tie-breaker: Philly is riding a 5-0 ATS streak against the Bears.
Best Bet: Eagles -9 (-110) with DraftKings ➜
Dallas Cowboys at Jacksonville Jaguars, 1 p.m. (FOX)
Crazy Stat Of The Week 1: Both the Jaguars and Cowboys are two games out of first place in their respective divisions. This will be another road "home" game for the Cowboys in terms of crowd make-up. After going 5-0 ATS to begin the season, oddsmakers have caught the Cowboys. Dallas is just 4-4 ATS in its past eight games. The Jaguars have lost 20 straight against NFC teams. And the Cowboys have helped to push five of their past six games over the total. That's where we're headed here. The Waffle House awaits. Pre-game. Post-game. Or at 3 a.m. Brawls optional.
Best Bet: Over 48 Points (-110) with DraftKings Sportsbook ➜
Pittsburgh Steelers at Carolina Panthers, 1 p.m. (CBS)
There are three undefeated starting QBs in the NFL this season. Rookies Brock Purdy (49ers) and Bailey Zappe (Patriots). The third: Veteran castoff Sam Darnold. The Panthers have won two straight behind Darnold, who was the team's third choice this season after Baker Mayfield and P.J. Walker. The Panthers went to Seattle and topped the Seahawks and now sit just one game behind Tampa Bay (and hold the tiebreaker) in the NFC South.
The Steelers are recovering from another loss to the Ravens. Oddsmakers have yet to give the Cats much respect this season. Carolina is a 2.5-point home dog in this one and has covered in four straight. Make it five. Here, kitty, kitty.
Best Bet: Panthers +2.5 Points (-110) with DraftKings Sportsbook ➜
Atlanta Falcons at New Orleans Saints, 1 p.m. (FOX)
Both teams are coming off the bye. The loser will be all-but eliminated in the NFC South. The Falcons are just one game back of Tampa Bay. The Falcons have lost seven of their last eight on the road. And they have failed to cover as road dogs in four straight games. The Saints are a mess after blowing a 16-3 lead in the fourth quarter against Tampa Bay in Week 13. But they hold an edge on offense here and are poised for a win and cover at home.
Best Bet: Saints -4 (-110) with DraftKings Sportsbook ➜
Kansas City Chiefs at Houston Texans, 1 p.m. (CBS)
Patrick Mahomes can throw TD passes while standing on his head while blindfolded. But he has not covered a double-digit spread in the regular season since last December 26th. The Chiefs have failed to cover as favorites in eight of their past nine chances. The Texans nearly beat Dallas as 17-point underdogs before losing 23-27 in Week 14. The Chiefs should right themselves this week. But the Texans are +4 ATS and 3-1 against double-digit lines this season. They will steal another backdoor cover Sunday.
Best Bet: Texans +14 (-110) with DraftKings Sportsbook ➜
Detroit Lions at New York Jets, 1 p.m. (CBS)
Oddsmakers favored the then 5-7 Lions against the then 10-2 Vikings in Week 14. The Lions (-2) delivered, playing their best game of the season in a 34-23 victory. The Jets and Mike White were plowed under in Buffalo. Dan Campbell and the Lions have covered in six straight games and won five of them. One of those wins was over the Giants at MetLife. The Giants got rolled at home by Philly in Week 14. Look for another Blue Sunday in Northern New Jersey this week. Jets fans can always hit the "Bada-Bing" on the way home.
Best Bet: Lions ML (-105) with DraftKings Sportsbook ➜
Arizona Cardinals at Denver Broncos, 4:05 p.m.
The loss of Kyler Murray during the Cardinals' game to the Patriots forced oddsmakers to take this game off the board as of Tuesday. The Cardinals and Broncos meet to determine bragging rights for the "Most Disappointing Team In The NFL Without Tom Brady" award. Both coaches – Kliff Kingsbury of the Cardinals and Nathaniel Hackett in Denver – are among our favorites to be the next NFL coach fired. The Broncos somehow kept it close against Kansas City in Week 14. The Cardinals are going with Colt McCoy at QB. We like Russ to cook, or at least to reheat some leftover pizza and fries. We grabbed the Broncos ML at +100.
Best Bet: Broncos ML (+100) with DraftKings Sportsbook ➜
New England Patriots at Las Vegas Raiders, 4:05 p.m. (FOX)
This game was flexed out of its original Sunday night slot. The last time Josh McDaniels faced Bill Belichick as an opposing head coach, the Denver Broncos and QB Kyle Orton beat Brady and Belichick 20-17 in overtime on Oct. 11, 2009. McDaniels would be fired 14 months later. McDaniels, in his first season coaching the Raiders, has won three of four. The Patriots are on the playoff bubble but essentially need to win out to reach the postseason. Your family's annual Christmas emotional breakdown-throwdown has nothing on the fifth-level dysfunction between Belichick and McDaniels.
Best Bet: Patriots ML (-110) with DraftKings ➜
Tennessee Titans at LA Chargers, 4:25 p.m. (CBS)
The Titans lost to Jacksonville in Week 14 and suddenly find themselves in a legit fight to win the AFC South. The Chargers took a huge step toward nabbing a Wild Card spot by picking up a game on Miami Sunday night. This game is crucial for both teams. What should you do? When in doubt, always bet the under. The Titans have gone under the total in six of seven against AFC opponents.
Best Bet: Under 46 Points (-110) with Caesars Sportsbook ➜
Cincinnati Bengals at Tampa Bay Buccaneers, 4:25 p.m.
Crazy Stat of the Week 2: Tampa Bay has the worst record in the NFL ATS this season at 3-9-1.
Crazy Stat of the Week 3: Cincinnati has the best record in the NFL ATS this season at 10-3.
The Buccaneers have only covered once since Week 2. The Bengals have covered in 10 of their past 11. In Week 14, the Buccaneers were beaten by Brock Purdy, the final player taken in the 2022 NFL Draft. This week, they face Joe Burrow, the first player taken in the 2020 NFL Draft. Tom Brady suffered the third-worst loss of his career in terms of point-differential (35-7) to the 49ers. Even FOX pulled the plug on its national feed. The Bengals are purring along. You can never-say-never as long as Brady is still ambulatory. Brady has not missed a game due to injury since 2009. If Tampa Bay doesn't block better and establish its run game soon, that may no longer be a given. Everything says back the Bengals. But counting out Brady is dangerous. Especially in a must-win game such as this.
Best Bet: Over 43 Points (-110) with Caesars Sportsbook ➜
New York Giants at Washington Commanders, 8:20 p.m. (NBC)
These two NFC East rivals hold identical 7-5-1 records and played to a 20-20 tie just two weeks ago. Washington QB Taylor Heinicke threw for 275 yards and 2 TDs in that game. He led a 90-yard drive to tie it late in the fourth quarter. The Commanders are coming off a bye. The Giants are coming off an R-rated beatdown delivered by the Eagles. That scheduling quirk gives the Commanders an edge here, in addition to having home field and the Giants' lack of any sustainable offense.
Best Bet: Commanders -3.5 (-118) with FanDuel ➜
Monday, December 19th
LA Rams at Green Bay Packers, 8:15 p.m. (ESPN)
This game is why you taped all those Hallmark Christmas movies and holiday baking shows.
Best Bet: Under 40.5 Points (-110) with DraftKings Sportsbook ➜
About the Author

Bill Speros is an award-winning journalist and editor whose career includes stops at USA Today Sports Network / Golfweek, Cox Media, ESPN, Orlando Sentinel and Denver Post.
Our trusted sports betting partners bring you safe and fun playing experiences