Tom Brady Retirement Odds: When Will The GOAT Call It Quits For Real?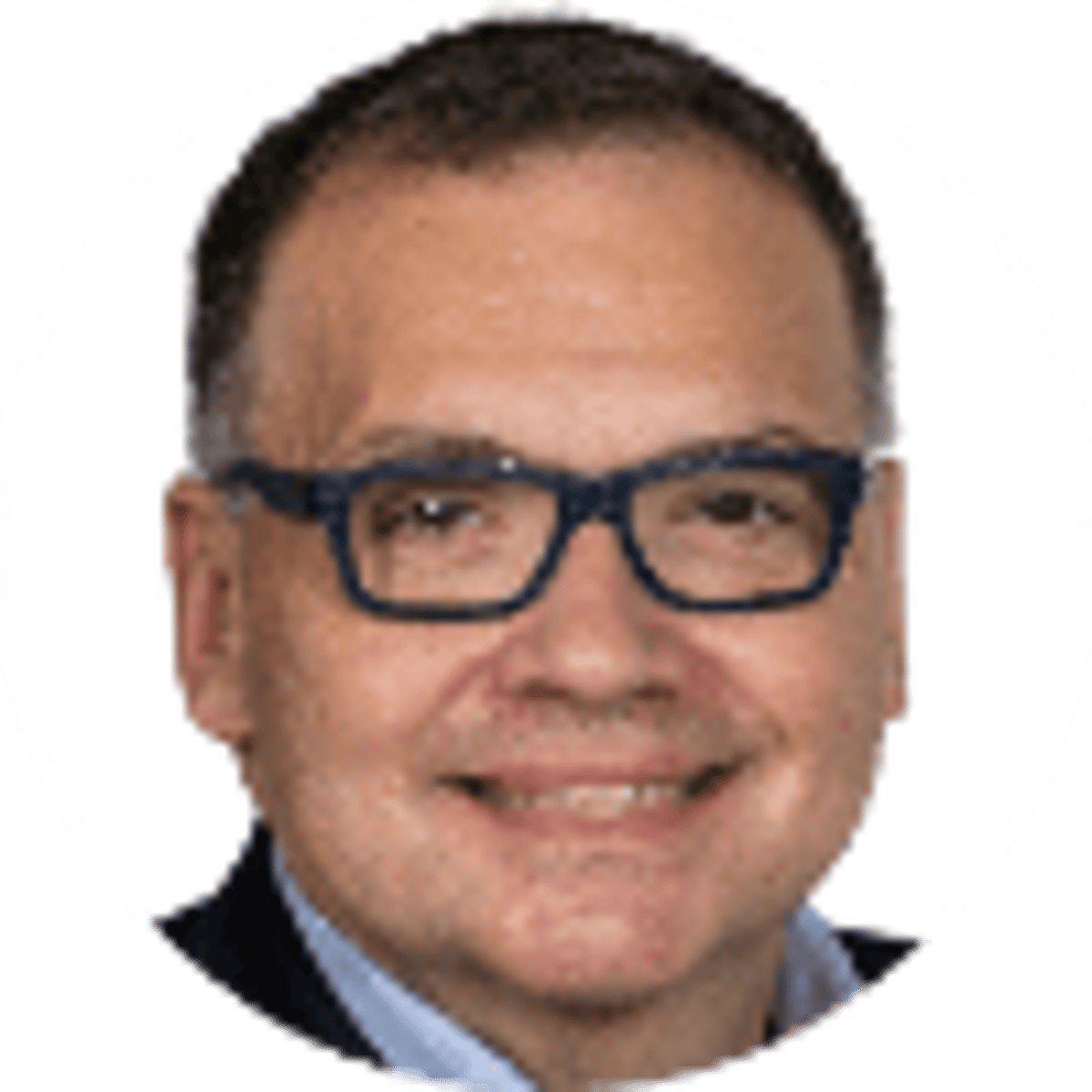 By Bill Speros | 6 mins
How old will Tom Brady be when he retires from the NFL for good?
The standard retirement age for the American worker was once 65. Now, people routinely work into their 80s (see: Congress). In football, the trend is moving in reverse. Players are walking away from the game while still in prime playing condition, having achieved whatever professional and financial goals they sought from football.
Brady remains the ultimate outlier. Brady said as far back as 2017 that he wanted to play until he was 45. He hits that milestone birthday in August. And barring injury, he'll take the first snap to start his 23rd season in September at an age older than John F. Kennedy and Teddy Roosevelt were when they became president.
---
DESHAUN EFFECT: Browns Super Bowl Odds Slashed After Watson Trade
---
Those who bet against Brady usually lose. Brady again proved his doubters – and himself – wrong when he cut his retirement short after 40 days. Brady never officially left the NFL. He never filed his retirement papers. He remained on the Tampa Bay Buccaneers' active roster throughout his NFL hiatus. And his salary remained on the team's books.
Brady will retire for keeps. Someday. Maybe. Brady owns the NFL record for yards passing, completions, touchdown passes and, of course, wins. He has seven Super Bowl rings. He's often said his favorite ring is the "next one."
When Will Brady Call It Quits – For Good?
There's no certainty this upcoming season will be Brady's last. Brady played some of the best ball in his career in 2021-22. He led the NFL with 5,316 yards passing, 43 TD passes, 485 completions and started all of Tampa Bay's 19 games. Aside from the permanent caveat of injury, there's no indication Brady's physical skills or quarterback abilities have begun to atrophy.
Here are our projected NFL odds on Brady's age when he takes his final NFL snap. Since Brady's birthday falls in August, his age neatly matches up with the football calendar. If this is indeed Brady's final season, his age for this hypothetical market will be 45.
Our projected NFL futures odds table for Tom Brady's age when he takes his final NFL snap also includes information on the corresponding season and Super Bowl.
Tom Brady Retirement Age Odds
| Age | Season | Odds | Super Bowl |
| --- | --- | --- | --- |
| To retire at 45 | 2022-23 | -250 | SB 57 |
| To retire at 46 | 2023-24 | +200 | SB 58 |
| To retire at 47 | 2024-25 | +750 | SB 59 |
| To retire at 48+ | 2025-26 | +2500 | SB 60+ |
Odds above are projected and not currently available at legal sportsbooks or betting apps.
BetMGM

Get $200 in Bonus Bets when you Bet $10 on March Matchups

Bet Now ➜

57

PLAYERS REDEEMED TODAY!
Brady's Return Rattles Futures Markets
From an NFL betting perspective, news of Brady's return elevated the Buccaneers into most-favored-team status to win Super Bowl 57 at least one sportsbook following his "unfinished business" Tweet posted on March 13.
Tampa Bay is the top choice out of the NFC to win the Super Bowl, according to the latest Bookies.com consensus. The Buccaneers are as high as +750 at BetMGM to win Brady's eighth ring this season. The Buffalo Bills, who have embarked on a free-agent spending spree, hold the shortest price to win the NFL championship next February at +650 at DraftKings and BetMGM.
Brady's decision to play again this season was not a complete surprise to even casual observers. He never used the word "retire" in any of his multiple farewell messages. There were hints of his malaise spread across social media. The oddsmakers at Caesars Sportsbook offered odds for Brady at +4500 to win the 2022-23 MVP award even before the announcement of his return.
Brady's price has soared since. Brady is as high as +800 at PointsBet to win the 2022-23 MVP award. Aaron Rodgers, who has won it two straight years, Josh Allen and Patrick Mahomes II are priced a bit higher, sitting at +700 at BetMGM.
Trying To Peek Into the GOAT's Future
When will Brady retire for good? NFL insiders and experts have been asking that question for a decade.
Brady will no longer be able to use the "time with my family" argument any more with any credibility if/when he does opt out for good. The Buccaneers have Brady under wraps contractually for one more season. Tampa Bay carries a $24 million dead cap hit on Brady's current deal for the 2023-24 season.
Tampa Bay is re-working deals (see: Chris Godwin) to find flexibility for one more "final run" at a Super Bowl with Brady. Mike Evans and Godwin return, as does center Ryan Jensen. Brady lost some key elements on the offensive line. The biggest missing piece in the Brady-Buccaneers puzzle remains tight end Rob Gronkowski. It's hard to envision Gronkowski playing with any other QB besides Brady. Gronk's best option outside of Tampa Bay this season appears to be Cincinnati.
---
RELATED: Did Buccaneers Bettors Have Inside Info On Brady?
---
If Brady plays during the 2023-24 season, his most-likely destinations are San Francisco or Miami. The 49ers were considered a favored spot for Brady this season, along with the Buccaneers. Brady is from the Bay Area and traveling to games has become more of a challenge for his parents. Tampa Bay was clearly not ready to deal away Brady's rights. And the GOAT will graze this season at Raymond James Stadium one more time. San Francisco won't be the only team interested in a then-46-year-old Brady, even if he is only 80% as good as he was this past season.
BetMGM

Get $200 in Bonus Bets when you Bet $10 on March Matchups

Bet Now ➜

15

PLAYERS REDEEMED TODAY!
The Dolphins are sticking with Tua Tagovailoa at QB for one more year – as of now. Brady is building a state-of-the-art compound on super-exclusive Indian Creek Island located in Biscayne Bay near Miami Beach. His name has come up as someone who might end up with a part-ownership interest in the Dolphins, if/when Stephen Ross is forced to sell the team. A year as the Dolphins QB would elevate Brady to iconic status on South Beach.
Injuries are a certainty in the NFL. Teams looking for time to incubate a young QB next season would certainly be interested in Brady. As would a veteran-laden team who lacks a clear No. 1 starter. Brady's impact off the field remains just as strong as it is on it. The Buccaneers have sold out every game since Brady signed in 2020. New season-ticket holders in Tampa Bay this season are being asked to make a two-year commitment. The team is only selling lower-bowl seats to those with a Florida ID whose name matches the ticket buyer's.
What Will Brady Do?
BUZZ: We like Brady to play one more season after this one, especially at this projected price. Again, even if Brady isn't 100% of what he was last season, he'll still be too good in his mind to walk away after this season.
About the Author

Bill Speros is an award-winning journalist and editor whose career includes stops at USA Today Sports Network / Golfweek, Cox Media, ESPN, Orlando Sentinel and Denver Post.
Our trusted sports betting partners bring you safe and fun playing experiences