Dave Portnoy Talks Barstool, Massachusetts Sports Betting, And A Bit Of Roger Goodell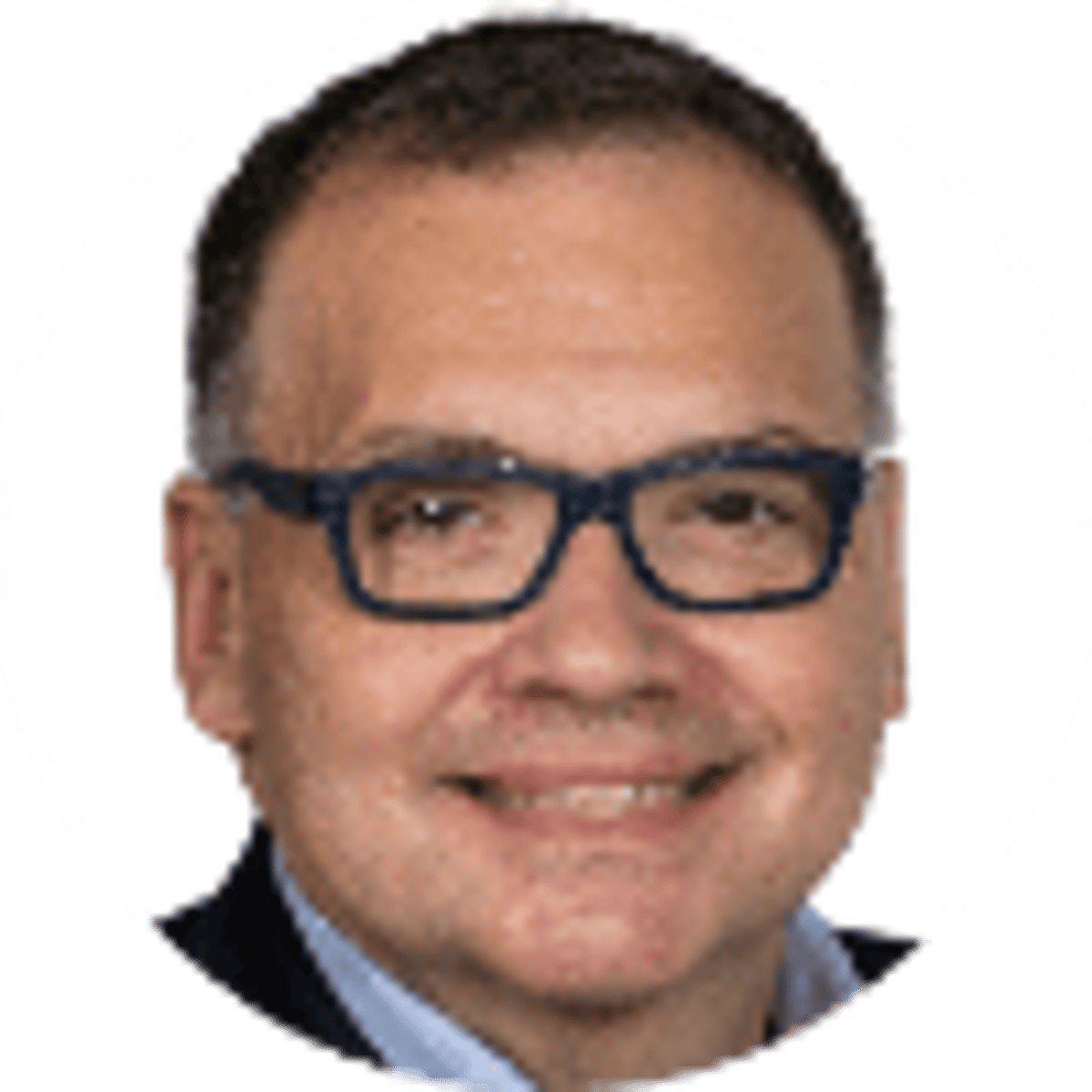 By Bill Speros | 21 mins
Dave Portnoy didn't need to win the Super Bowl to go to Disney World. He began Barstool Sports as a free gambling newspaper in Greater Boston in 2002. Portnoy wanted a place where people who liked to gamble and talk sports could do so unfiltered.
So he founded Barstool. And it proved popular.
Today, Barstool Sports is fully owned by Penn Entertainment. The final 60% of Barstool Sports was purchased by Penn for $387 million as part of a two-stage deal that closed in February.
The Barstool Sports-branded sportsbook opened at Plainridge Park Casino in Plainville, Massachusetts, on Jan. 31. Friday, the Barstool Sportsbook app launches in the Bay State at 10 a.m ET. It joins six other betting apps vying for a piece of the Massachusetts sports betting market.
And where was Portnoy on Wednesday? Touring Hollywood Studios in Orlando, building lightsabers and conquering the Millennium Falcon with the #DisneyBoys. All while dressed in full Star Wars garb.
Life is good when you're the Pres.
Homefield Advantage In Massachusetts
Several online books enjoy a homefield advantage of sorts in the Commonwealth. DraftKings was founded in Watertown 10 years ago and remains based in Boston. BetMGM and WynnBET are already operating retail books in the state, as is Barstool. The Red Sox will be putting the BetMGM brand on the Green Monster inside Fenway Park.
FanDuel (Rob Gronkowski) and WynnBET (Julian Edelman) have enlisted prominent former Patriots as spokesmen.
But none of those sites have what Portnoy has built and continues to hold: A wildly-passionate fanbase of "Stoolies."
The unflinching devotion exhibited by fans of Barstool Massachusetts is expected to give the book a significant edge when mobile betting goes live on Friday. Penn Entertainment CEO Jay Snowden said as much when his company and Portnoy were put through the ringer by the Massachusetts Gaming Commission during the licensing process.
---
RELATED: Six Betting Apps Set To Launch In Massachusetts Friday
---
The Barstool retail site opened on Jan. 31 along with the WynnBET book at Encore Boston Harbor and the BetMGM book inside MGM Springfield. And the Barstool Sportsbook site and app are set to be fully operational at 10 a.m. Friday, as well.
Each of the six operators (Betr announced it won't launch on Friday as initially planned) who plan to launch Friday are expected to get their final operational certificates Thursday. Some Massachusetts sportsbook promo codes for new customers in the state are available already, while others will drop on Friday morning.
Love him or hate him, Portnoy remains the face of Barstool. He continues to preach the Barstool gospel whether he's reviewing pizza, offering betting tips, ranting about Michigan's latest loss, fighting Roger Goodell, pitching trivia contests, bailing out restaurant owners during the pandemic, or chirping at Draymond Green from courtside seats during the NBA Finals.
Barstool Sports Founder Dave Portnoy Chats With Bookies
We caught up with Portnoy this week and discussed several topics, including Barstool's growth and its presence in Massachusetts. Plus, just how evil is Goodell? Here's the rundown:
Bookies: You called your shot five years ago when the Supreme Court legalized sports betting. Now you've sold your company, pocketed nine figures, and sports betting is legal in more than 30 states. Was this the plan all along?
Portnoy: When I started Barstool 20 years ago I just wanted to wake up and not hate my job. That was the only plan. But certainly when sports gambling became legal five years ago, I thought Barstool could be a big player in this space.
Bookies: You grew up in Massachusetts. Could you have envisioned 10 or 20 years ago that people in Massachusetts could bet at a Barstool Sportsbook or on a Barstool app?
Portnoy: Definitely not 20 years ago, but 10 years ago, yes. The winds were already starting to change.
Bookies: Why should someone bet on the Barstool Sportsbook app in Massachusetts, as opposed to another legal, or illegal, site?
Portnoy: Well, I'll start with the illegal sites. First of all, they are illegal. That means your money is never safe. If you win big, there is a strong likelihood you'll never get paid. We are all regulated by the government. As far as why bet with us in Mass? Well, Barstool was born here. We have deep roots here. We've been a fabric of Boston for the last two decades through all the ups and downs. You want to bet with people you know and are authentic. There is a reason our competitors poach our talent. Because we have been the pulse of the Boston sports fan for 20 years. We aren't a bunch of suits or out-of-towners. When people think Barstool they think Massachusetts. No other site can say that.
Bookies: From a betting perspective, are you concerned that the current run of missed/bungled/questionable officiating calls in the NBA and NFL will negatively impact those wanting to bet? And what should be done about officiating in both leagues?
Portnoy: Sports always have bad calls. I've been gambling a long time. That's what makes it great, heartbreaking and fun all at once.
Bookies: Your Little League prowess has been well documented. Will the pitch clock, bigger bases and other changes in MLB this season lead to more scoring or fewer runs? And do you like the rule changes?
Portnoy: I love the pitch clock. Baseball needed to speed up the game. I think the bigger change will be banning the shift. Hammer early overs 'til the line adjusts.
Bookies: Where would Roger Goodell rank among all-time movie villains?
Portnoy: No. 1 - Goodell. No. 2 - Hannibal Lecter.
Bookies: Is Tom Brady going to play again?
Portnoy: No shot.
Bookies: Are the Bruins and/or the Celtics going to win it all this season?
Portnoy: Yes, both. In fact anybody who places a $5 wager with us once we go live (in Massachusetts) will get two bonus $50 wagers on the Celtics and Bruins to win the title. I like the Celtics' chances more than Bruins' chances.
Bookies: Can the Patriots contend in the AFC with Mac Jones at quarterback?
Portnoy: Yes. I love Mac. Last year was a wash because Matt Patricia (who I love) is not a true OC.
Bookies: Red Sox, Over or Under 77.5 wins?
Portnoy: UNDER
Bookies: Will Michigan ever win a national title in football?
Portnoy: This seems like an antagonizing question. Of course they will. They are Michigan.
About the Author

Bill Speros is an award-winning journalist and editor whose career includes stops at USA Today Sports Network / Golfweek, Cox Media, ESPN, Orlando Sentinel and Denver Post.
Our trusted sports betting partners bring you safe and fun playing experiences