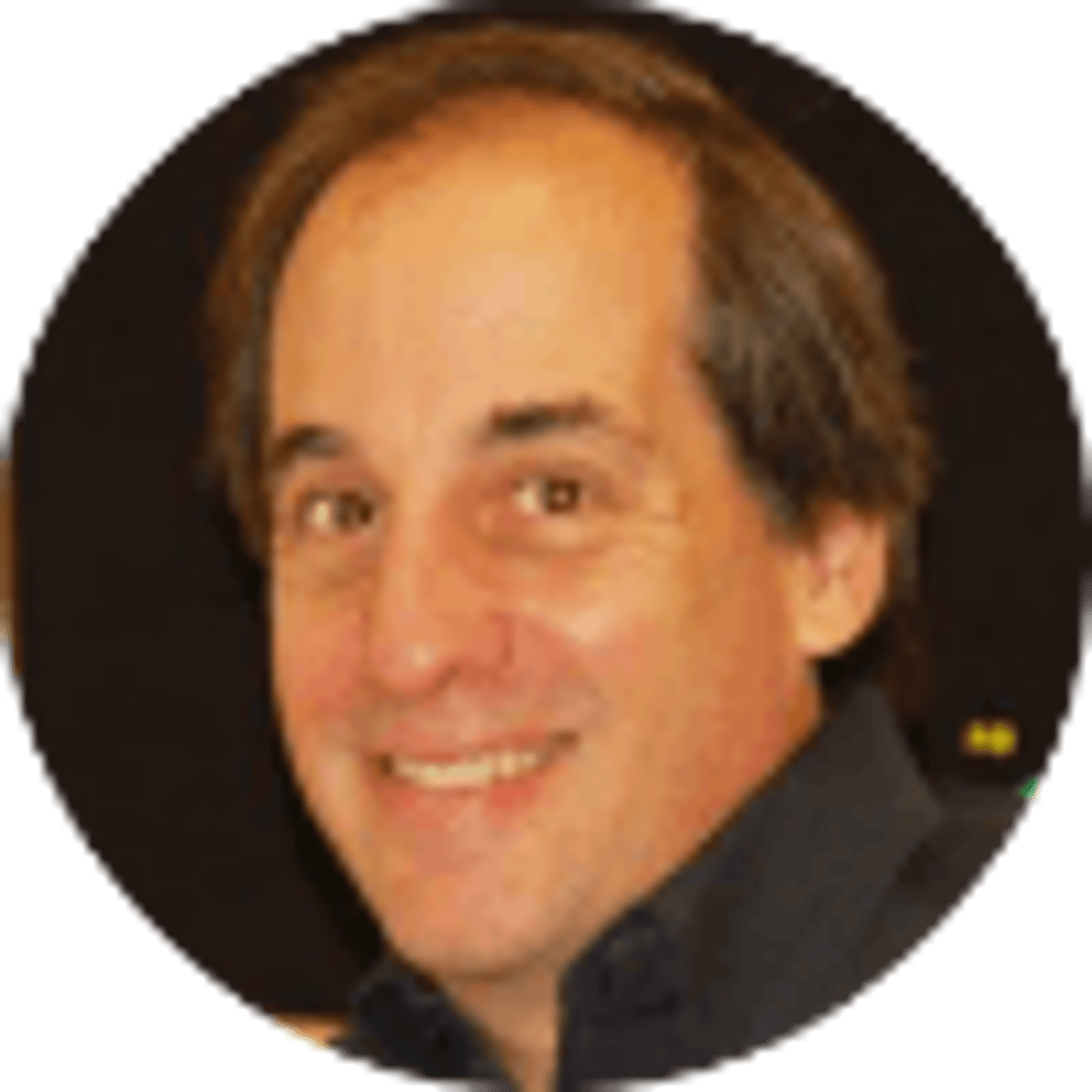 By Chet Fussman | | 6 mins
Handicapping Belmont Stakes 2020 Is A Unique Proposition
10
PLAYERS REDEEMED TODAY!
Normally, the first jewel of the Triple Crown is the most exciting two minutes in sports. This year, it will be less than that, both in excitement and time.
The two minutes refers to the Kentucky Derby, traditionally held the first Saturday in May as the opening leg of the Triple Crown. This year's Run for the Roses, due to the coronavirus, is rescheduled for the first week of September as the second leg. Up first this year is Saturday's Belmont Stakes, which was significantly shortened in distance.
Perhaps it's best not to put any labels on this year's Triple Crown races. Certainly when it comes to horse racing betting, handicapping the three jewels shouldn't be done in the traditional way. All of the most important tools used to handicap the er, Belmont, Kentucky Derby and Preakness are out the window this year. So it's important for handicappers to have an alternate game plan, too.
First, let's take a look at the traditional and revised 2020 Triple Crown schedule, then delve into differences and potential strategies for wagering on the 152nd running of the Belmont Stakes:
Traditional Triple Crown Schedule
| Race | Date | Distance |
| --- | --- | --- |
| Kentucky Derby | First Saturday in May | 1-1/4 miles |
| Preakness | Two weeks after Derby | 1-3/16 miles |
| Belmont Stakes | Three weeks after Preakness | 1-1/2 miles |
2020 Triple Crown Schedule
| Race | Date | Distance |
| --- | --- | --- |
| Belmont Stakes | June 20 | 1-1/8 miles |
| Kentucky Derby | September 5 | 1-1/4 miles |
| Preakness | October 3 | 1-3/16 miles |
There is no rhythm to this year's schedule, with dates primarily set by TV availability. The Belmont distance has been shortened from 12 furlongs to 9 furlongs and the race will be run without fans (or horse owners) in attendance due to COVID-19 precautions. It's still unclear at this stage if the Derby and Preakness will play to a live audience.
While plenty of unknowns remain at this stage, a few conclusions can safely be made. The field for Saturday's Belmont Stakes bears no resemblance to a typical first jewel of a Triple Crown. It's far less competitive, has fewer accomplished entrants, and is less of a guessing game for handicappers. That does not, of course, guarantee a winning wager.
Let's look at how the changes should impact your handicapping:
The Distance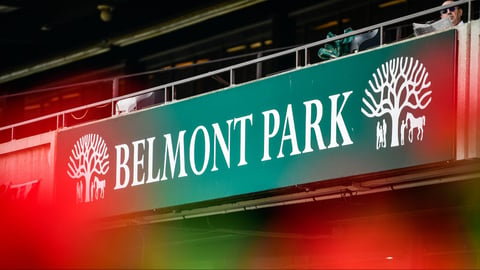 While it probably makes sense in chaotic 2020 for the Belmont Stakes to be the first and shortest leg of the Triple Crown, the revised one-turn 1-1/8 mile test bears little resemblance to the Kentucky Derby's 1-1/4 mile distance, and even less to the Belmont's traditional
'Test of the Champion' 1-1/2 mile near-marathon. Not since 1926 has the Belmont distance been anything other than 12 furlongs.
One of the biggest judgments handicappers must make every Kentucky Derby is determining which horses will best handle the distance. Much of this is guesswork since few if any horses in a typical Derby field have raced that far before. The Belmont's 1-1/8 mile distance this year is far less taxing and well within the scope of most thoroughbreds on the Triple Crown trail.
Dissecting a horse's pedigree means less than usual in Saturday's race. There is no need to know who is bred to run the longest distances, since those extra furlongs don't matter on Saturday. Half of the horses in the field have already run the shortened Belmont distance, so handicappers should have a good idea of distance limitations for most of the field.
Another key factor relating to the shorter distance is the configuration of the huge Belmont Park oval. Unlike most tracks, the 1-1/8 mile race is run around one turn instead of two. That generally helps horses with more early speed and are a little more distance-challenged, and may work against horses who are confirmed route runners that launch from far back.
The Field
Generally, the bulky Kentucky Derby field consists of several prep race winners and includes up to 20 entrants. Ten horses are entered in Saturday's Belmont Stakes and prohibitive morning-line 6-5 favorite Tiz the Law is only horse in the field to win a Grade I race.
This year's Triple Crown opener has not only lost some prestige, but also several top contenders to injury. Nearly a half-dozen top contenders on the Kentucky Derby points list are out of the Belmont, including Nadal and Charlatan (who each won a division of the Arkansas Derby and are trained by five-time Kentucky Derby winner Bob Baffert) and Maxfield, last year's most impressive 2-year-old. The field is neither star-studded nor deep.
---
RELATED: How Class & Speed Figure Into Horse Racing Handicapping
---
The coronavirus-forced shutdown of racing across the country for extended periods has made it difficult to prepare horses for the Triple Crown races. Instead of pointing to a specific race early in the year, most trainers could only call audibles. With the Triple Crown races in flux for several months, running in Saturday's race wasn't part of a long-term game plan.
The good news is horses that need additional time for development and conditioning will benefit from this year's later Kentucky Derby date. But that doesn't help the watered-down Belmont Stakes field, though a case can be made that merely staging the race is an accomplishment.
---
Signup to receive your daily tips & picks
Get exclusive offers, expert picks and reviews
---
The Betting
With no distance questions to ponder and a less accomplished field, bettors face fewer unknowns than usual in the first leg of the 2020 Triple Crown. If you're backing heavy favorite Tiz the Law, value will be difficult to extract.
The bulk of a typical Kentucky Derby field often ensures sizable exotic payoffs even when the betting favorite wins. For example, until last year, the favorite had won the Derby six consecutive times, yet half of those six wins resulted in $2 exacta payoffs of at least $336, and $1 trifecta returns of more than $3,400. Those numbers will not be replicated if Tiz the Law wins the Belmont, requiring a change in betting strategy to cash a big ticket.
---
CHECK OUT: Odds & More Betting Analysis For The 2020 Belmont Stakes
---
Backers of Florida Derby winner Tiz the Law must be willing to accept even-money or less on a $2 win bet. Profitable exotic wagering with Tiz the Law will require more concentrated bets on the horses underneath (second and third), rather than spreading and using a large number of horses.
Of course, betting against Tiz the Law opens up myriad higher-paying possibilities, especially if the big favorite runs poorly and fails to hit the board. For those bettors, it would be an exciting (less than) two minutes indeed.
About the Author

Chet Fussman, a former horse racing writer and longtime sports editor of the Florida Times-Union in Jacksonville, is a poker and blackjack player and frequent sports bettor.