Ultimate Arizona Sports Weekend: Cost Of Attending Waste Management & Super Bowl 57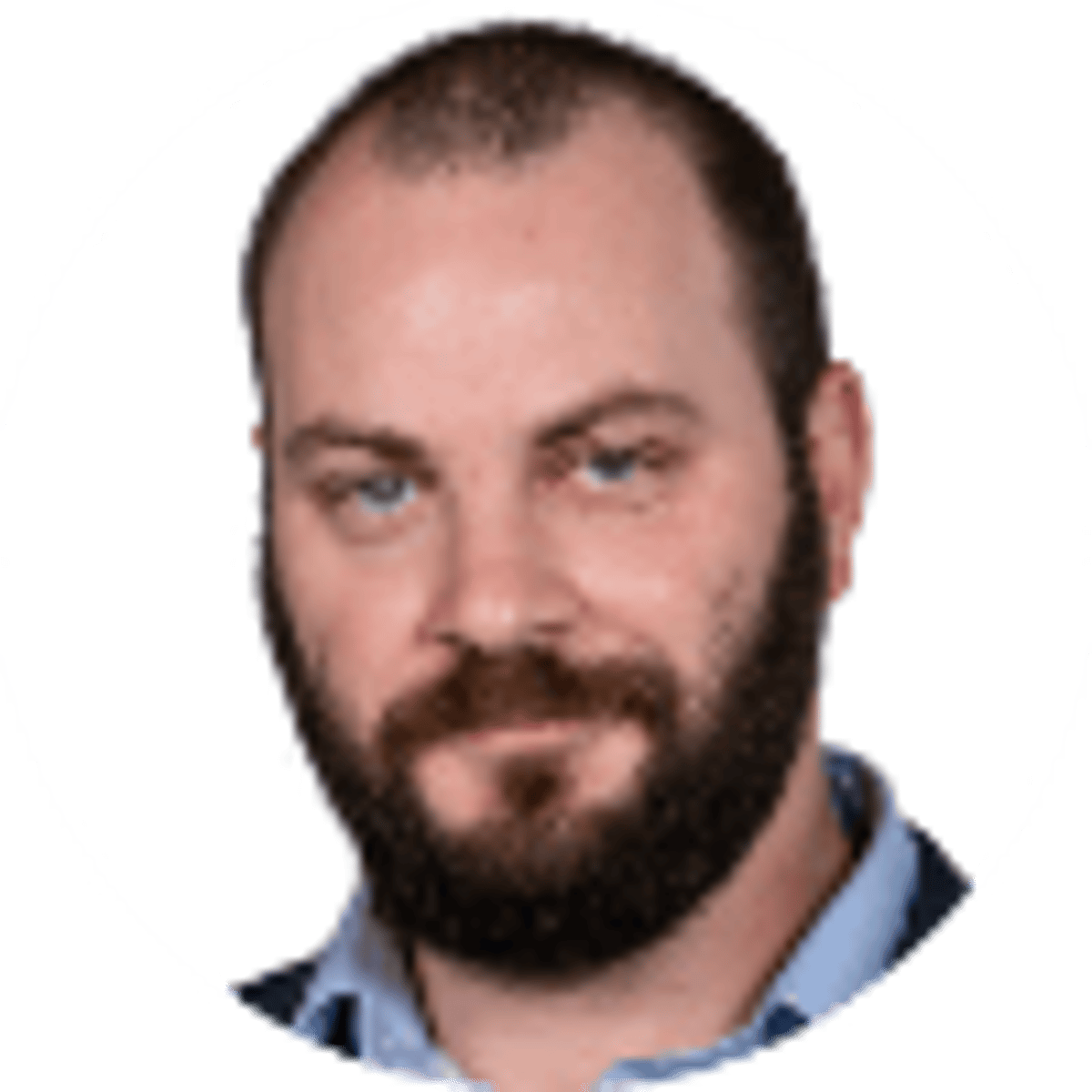 By Dan Kilbridge | 8 mins
Saturday at the Waste Management Phoenix Open is an all-out bacchanal. The week-long rager culminates in the penultimate round, when nearly 250,000 people descend on TPC Scottsdale for 12 hours of binge drinking, open drug use, occasional brawling, dancing, and, for some, apparently, watching a little golf and - now - partaking in golf betting as it is legal in Arizona.
The energy grows day by day until it finally blows up into an uncontrollable party you have to see to believe.
Sunday is a different scene altogether. Downright family-friendly in most cases, with a small fraction of Saturday's attendees sticking around to watch a final round that always feels a little anti-climatic given the circumstances.
That's because Sunday at the Waste Management isn't like other Sundays. It's the big one. The mother of all Sundays. ... Super Bowl Sunday - and this year the Super Bowl is in town!
---
RELATED: 2023 Waste Management Phoenix Open Best DFS Plays
---
Waste Management Saturday & Super Bowl Sunday
Normally, fans that had been at the course all week retire to their rental homes, hotels, and Arizona State campus housing before packing away to Twin Peaks and Yard Houses to watch the big game and indulge in NFL betting.
This year is different. The Super Bowl is kicking off at State Farm Stadium in Glendale, just 30 miles from TPC Scottsdale. And you better believe this party is going all day Sunday into the wee hours as the entire sporting universe sets its sights on Arizona for an epic weekend of golf, football, and debauchery.
As far as four-day sports trips go, the Waste Management and Super Bowl combo might be as good as it gets – until the bill comes due.
Considering the mind immediately gravitates toward a double-feature of golf and football for a mega-trip, we planned an itinerary as cheap as we could for one person to make the trip and attend both events – all four days of golf and the Super Bowl to cap it all off.
How Much Will It Cost?
In the end, it's feasible to make it all work for around $10,000. We priced it all out and came up with $10,209.20 for one person. Here's how you could do it.
Keep in mind these prices are extremely fluid, and were available as of late January. We expect all numbers to rise in the days leading up to the big weekend.
Our first goal was to do the trip as cheaply as possible. We didn't take the low-end option at every single turn, but it was always the first consideration. Just trying to keep it between the mayo and the mustard, starting with flights.
---
RELATED: Best Super Bowl 57 Betting Sites
---
The Flight
This is one of several instances in which attending Waste Management ahead of Super Bowl 57 actually saves money. Our direct American Airlines flight leaves out of Chicago at 8:40 a.m. CT Wednesday and arrives at 1:16 p.m. local.
We also saved some cheds by sneaking out of town shortly after the football game ends, with our redeye leaving out of Phoenix at 1:39 a.m. and arriving back in Chicago at 6:02 a.m. local. That saves you some money to invest on Arizona betting sites when you're out there.
Flight Cost: $407.10.
Car Rental
Now, one could attempt to do this trip relying entirely on Uber or other rideshares. That would be dumb. Don't do it. Rent the car. This is maybe the biggest sports weekend in the history of the greater Phoenix area.
Attempting to get an Uber or Lyft at any event will be a nightmare, costing precious hours that could otherwise be spent enjoying the epic weekend. Fares will also be through the roof as drivers will be experiencing high demand almost 24/7.
The far better option is to snag a rental at the Phoenix Sky Harbor International Airport. We'll get into the parking situation for events later, but it's not gonna be a big deal. We found a midsize SUV from Enterprise, picking it up at 2 p.m. Wednesday and dropping it off at 11 p.m. Sunday night.
Car Rental Cost: $875.60
Lodging Cost
Lodging was one of our main concerns given the ridiculous demands for hotels. The cheapest possible hotel we found in Scottsdale was $461 per night at the Comfort Inn Fountain Hills – keep in mind, this is 30 minutes outside of Glendale, and the closer you get the pricier the bill.
We checked AirBnB and found a more reasonably-priced option – a one bed, one bath studio guesthouse. It's not the Playboy Mansion, but it's a roof and a bed within a reasonable distance from everything for four nights. That's about all you can ask for this week.
AirBnB Cost: $1,389 (before taxes)
Waste Management Parking Cost
Now it's party time. Round 1 of the Waste Management Phoenix Open gets underway Thursday for an all-out three-day banger leading up to Sunday. More than 700,000 people get out to this thing every year, and you have to see it to believe it.
There's a ton of nearby transportation and free shuttles, so pick a free lot, hop on a bus and you're good to go.
Parking Cost: Free
Waste Management 4-day Ticket Cost
Luckily for us, this is one of the most fan-friendly events on Tour and tickets aren't hard to snag. You don't need to break the bank, either.
If you buy tickets before tournament week, it's $50 per day Thursday-Friday and $75 per day Saturday-Sunday. That provides access to everything other than private tents and corporate gathering spots, and it's a real bargain.
Party aside, this is always a great golf tournament. It's an elevated event now and the field should be very solid, the weather almost always cooperates and we've seen some thrilling playoff finishes in recent years.
Ticket Cost: $250
Waste Management Concessions Cost
As for concessions on course, that's sort of an at-your-own-discretion type deal. One could eat pretty well at the various pop-ups and stands across the course without breaking the bank. One could also spend hundreds on beer and wine and mixed drinks alone.
For our purposes, we settled on two beers and one hot dog per day. The beers ran $9 a pop in 2022 and hot dogs were $7. That's $25 per day for two beers and a weenie. Not bad.
Concessions Cost: $100
It's still worth checking out the Waste Management on Sunday, even for just a few hours.
That's the best day to actually walk around the course and watch golf without having to fight the massive crowds that swarm every inch of real estate Thursday-Saturday. Then it's time to dip out early and head for State Farm Stadium in Glendale.
Super Bowl Parking Cost
Parking doesn't look as complicated as we suspected. Parking passes go on sale Jan. 30 at www.parksuperbowl.com for Super Bowl ticket holders only. And the price is downright reasonable for an event of this magnitude.
Parking Cost: $100
Super Bowl Ticket Cost
This is where the big expense comes in – Super Bowl tickets. While we were able to find one ticket in the nosebleeds of all nosebleeds on Gametime, this still makes up basically 70% of the entire budget.
But you'll be in the house, enjoying the views from the top, catching the big game and dancing to Rihanna at halftime.
Ticket Cost: $7,040
---
RELATED: How Much Does It Cost To Attend Super Bowl 57?
---
Super Bowl Concessions Cost
Again, the Stadium has a wide range of concessions options – many with brow-raising price tags. But this is a once-in-a-lifetime trip, and we'll splurge for two 25-ounce premium beers at $17 per beer.
Throw in another hot dog at $12 (note to self: Fruits and vegetables upon return) and you've got a nice Super Bowl snack and a light buzz.
Super Bowl Concessions Cost: $47.50
Waste Management & Super Bowl Grand Total
After the game ends, it's time to hightail it back to the Phoenix Sky Harbor International. This won't be a fun commute but there's plenty of time since we wisely booked a red eye leaving at 1 a.m. Inspect the rental car for damages that were absolutely there before you picked it up Wednesday, hand over the keys and head for the terminal.
It's time to rest after a whirlwind weekend of epic sports and spectacle. The final budget isn't exactly comforting, but it's cheaper than we thought considering the insane demand for both events and the memories that will last a lifetime.
Total Cost: $10,209.20
About the Author

Handicapper Dan Kilbridge writes about college football, MLB and other sports for Bookies.com after spending three years covering Tiger Woods' comeback and the PGA for Golfweek.
Our trusted sports betting partners bring you safe and fun playing experiences