How is the Point Spread Calculated?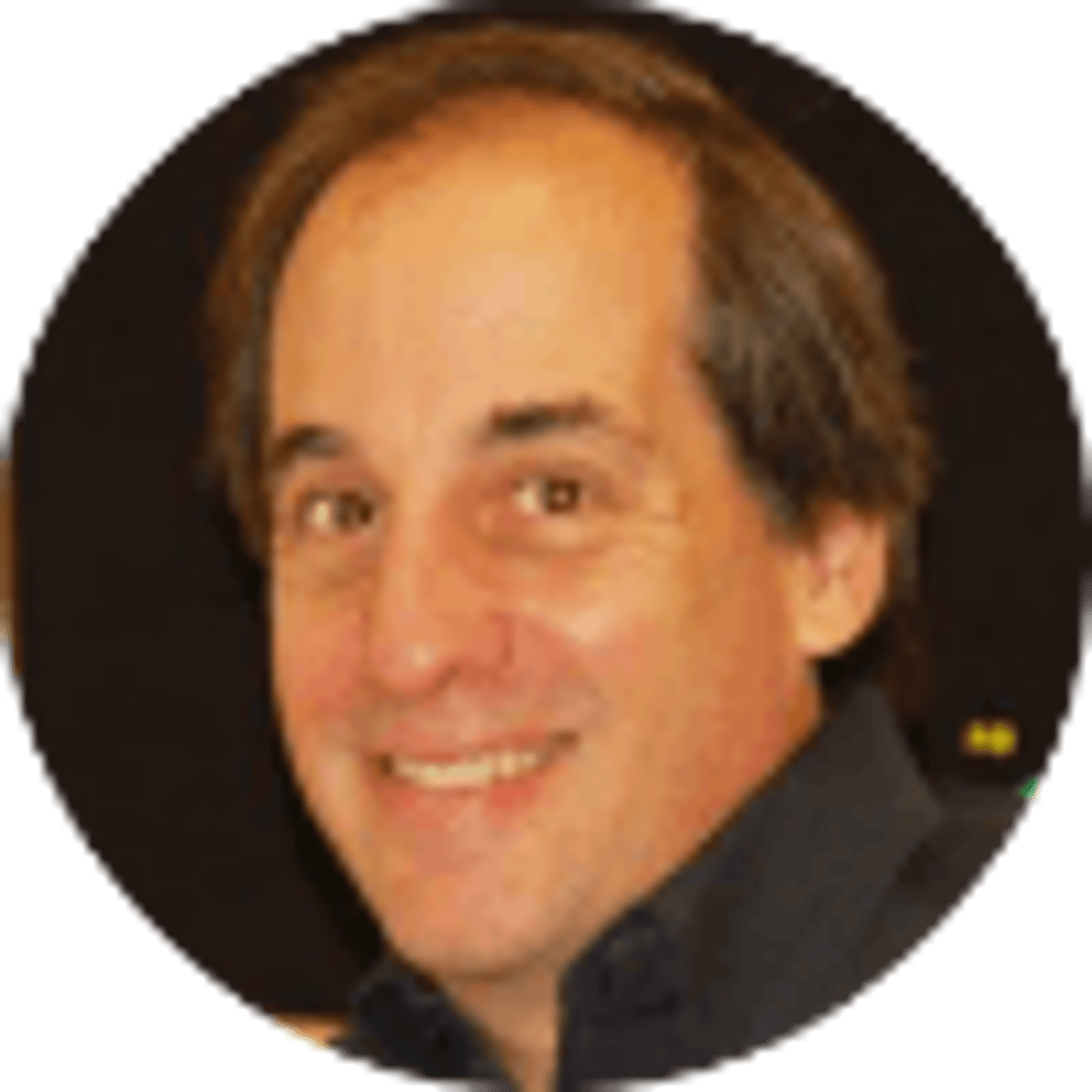 By Chet Fussman | 6 mins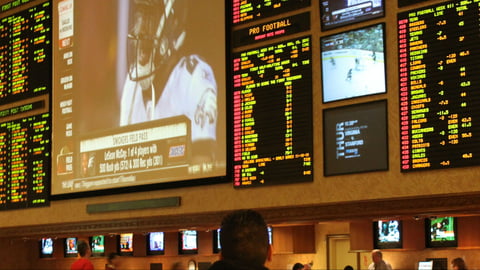 Get $200 in Bonus Bets when you Bet $10 on March Matchups

Bet Now ➜

Used 4 Times Today

•

Popular in Virginia
It wasn't that long ago when a handful of Las Vegas oddsmakers gathered in a room for several hours to compare stats, notes and numbers to determine and set daily betting lines.
Now, as online and in-person sports betting across the U.S. has become mainstream and betting handle shatters monthly records, new technology, statistical models and advanced computer algorithms have replaced pencils, chalkboards and subjective opinions.
While the methods have changed, the goal remains the same. To create the most accurate point spread on every game, while successfully managing risk.
Power rankings, a numerical representation of every team's competitive strength, is still very much a part of the linemaking process. Those rankings are now compiled by computers, utilizing all available statistics and data. Then it's up to the human oddsmakers to incorporate other important factors, such as points for home field advantage, injuries, weather, teams playing on short rest, etc.
The linemakers must have one other important skill: Anticipating how the public will handicap and bet on each game. If the data projects the Green Bay Packers as a 1-point favorite over the Chicago Bears, the oddsmakers, sensing that the Packers tend to get overbet, might set the NFL odds for that game at 2 or 2½ points instead.
The economic ramifications of making an inaccurate betting line can be substantial, so oddsmakers closely monitor what other linemakers are doing. Offshore sportsbooks are often the first to release betting lines. Some U.S. oddsmakers use those numbers as a starting point and adjust their figures accordingly. In the end, the oddsmakers aim to create a point spread that draws two-way action and ends not far from where it started.
How Is Point Spread Calculated?
---
RELATED: Looking to make a moneyline bet but you are confused about how moneyline odds work? Our comprehensive guide has all the answers.
---
What Determines the Point Spread?
Once the point spreads are released, the betting public determines the rest. Generally, after a sportsbook finalizes its opening betting odds, the games are released to the public (in football, usually six days before the following week's college and NFL games) and offered with lower betting limits. The lower wagering allow for:
Sportsbooks to limit their exposure just in case one or more of the lines draw heavy one-sided action.
"Sharp" bettors to pounce on specific games, providing clues on which lines will require immediate adjustments.
Those sharp (often professional) bettors play a significant role in moving the line. Heavy one-way sharp bettor action on a specific game can move the spread two points or more. Theoretically, adjusting the lines will draw action on the lesser-bet team and help minimize the sportsbook's risk. Sometimes it works out that way, but other times the spread will need to be adjusted several times before the money begins to even out, if it ever does.
Odds for in-game sports betting, in which wagers are placed after a game has started, are determined by computer algorithms. These algorithms are able to instantly predict and price the percentage of possible outcomes, even as the game progresses and the data changes.
The books generally do an accurate job in determining opening and in-game lines, though bettors can sometimes find vulnerable point spreads to exploit. Calculating point spreads is not an exact science and not every betting line is perfect. To create even more accurate lines, the books may need to further develop analytics and incorporate artificial intelligence, which seems likely in the not-too-distant future and is a long way from pencils and chalkboards.
---
RELATED: Wondering the difference between American odds and fractional odds? Check out our guide on how to read betting odds.
---
What is the Goal of the Point Spread?
A common mistake of novice sports bettors is mistaking the point spread for the sportsbook's prediction of a how much a team will win or lose by. Rather, it's the number in which the oddsmaker hopes to attract an equal amount of betting money to both sides of the game.
The books charge vigorish — a fee for accepting your bet — on every wager. That vigorish is the main source of their profits. In theory, if a book charged 5% vigorish and attracted the same amount of wagering dollars on each side of the game, the book would be guaranteed a 5% profit on the total amount wagered.
Obviously, such an even betting distribution doesn't always occur and the books are often forced to assume added risk in many games. But anything close to a 50-50 split in wagering dollars is what the books aim for. When achieved, their risk is eliminated and profit is assured.
---
CHECK OUT: See potential your payout and convert fractional and decimal odds to American odds with our bet calculator.
---
Why Do Sportsbooks Have Different Spreads?
Sportsbooks monitor each other's betting lines, so differences in point spreads are minor (generally 1 point or so). But sometimes, line variations on some games will be more significant.
Regional bias: Betting lines may be skewed toward the home team is several states. The University of Oregon is almost always a bigger favorite (or smaller underdog) at the state's tribal casino sportsbooks than anywhere else. The same may be true with University of West Virginia and University of Iowa football games in their respective states. Pro sports markets have regional biases, too. Those biases are even more pronounced in futures bets, in which hometown teams are often picked to win the Super Bowl or World Series at lower odds than bettors could find in other parts of the country.
Raise the vig instead: When betting on a game is moving heavily in one direction, an oddsmaker might first attempt to raise the vigorish on one side before adjusting the spread. So if the Indianapolis Colts are 3-point favorites over the New York Giants and both teams are -110, raising the vig on the Colts to -120 or -130 may be more preferable to raising the spread to 3½.
Charging more for favorites: The public has a strong preference for betting favorites, especially big ones. In college football betting, that means teams such as Alabama, Ohio State and Clemson. So if the data indicates Alabama should be a 30-point favorite over Vanderbilt, some books may open the line at -35 or more, knowing the public is usually willing to lay the bigger number.
Embracing more risk: In games with heavy one-way action, some books may simply decide to accept the additional risk and not continue adjusting the spread in one direction. That gives the book a rooting interest in the game. Sometimes that works out — the public isn't always right.
While advanced computer models and sophisticated algorithms continue to improve the art of linemaking, the books don't win every game or every weekly slate of games (especially when most of the favorites win). The books can manage risk by adjusting point spreads but can't eliminate it.
---
CHECK OUT: Interested in making a parlay bet or wondering what a teaser bet is? Read our parlay guide and teaser guide for all the information you need!
---
Where Can I Learn More About Point Spreads?
Bookies.com offer several additional resources, including our guides section, which offers point spread betting strategies, the different kinds of sports bets offered and a point spread betting FAQ.
You can also learn more about how to make a spread bet and wagering at many of the top online sportsbook sites, such as FanDuel, DraftKings and William Hill, which offer sports betting tutorials.
About the Author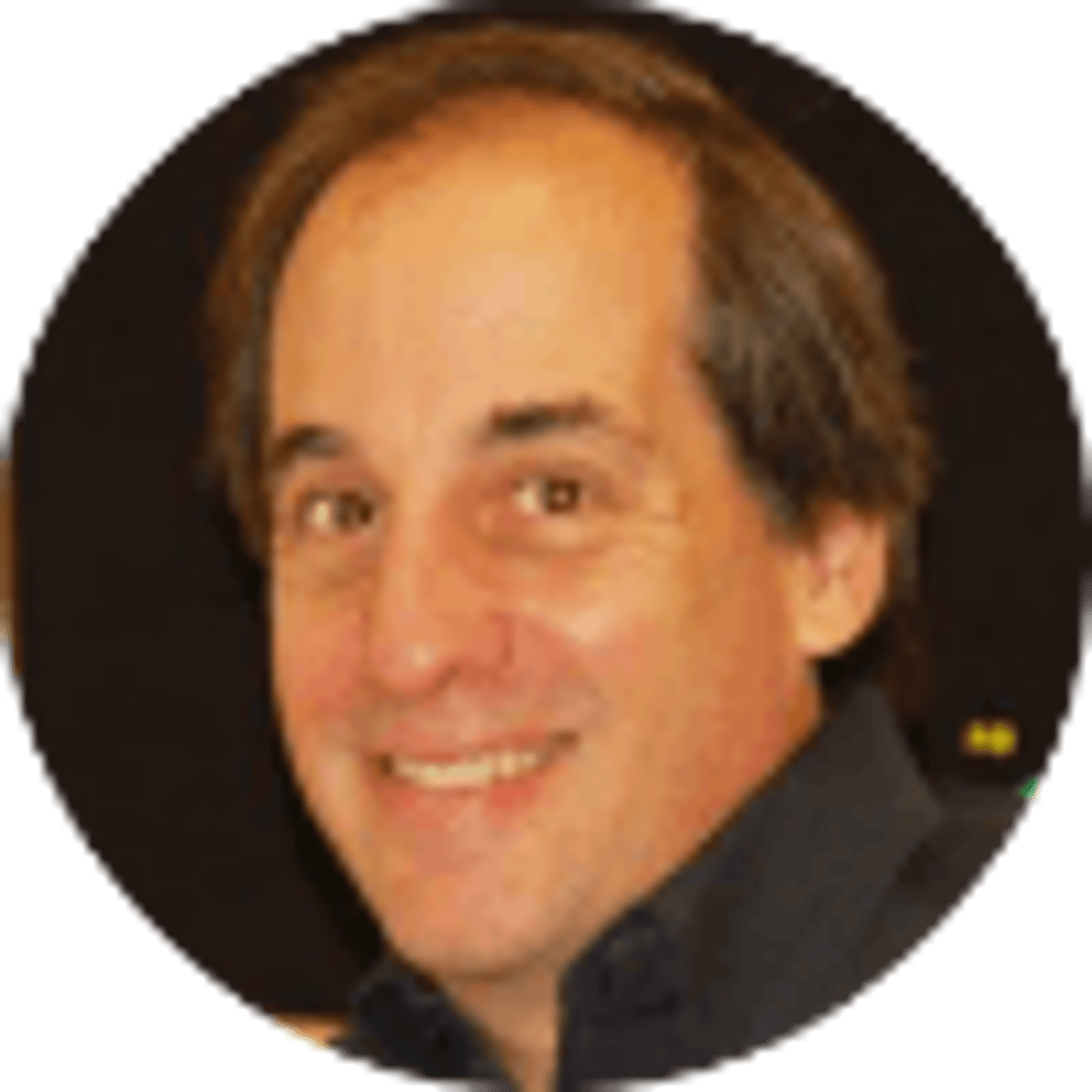 Chet Fussman, a former horse racing writer and longtime sports editor of the Florida Times-Union in Jacksonville, is a poker and blackjack player and frequent sports bettor.
Our trusted sports betting partners bring you safe and fun playing experiences